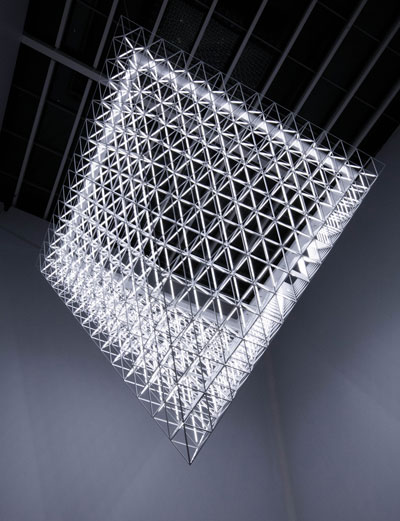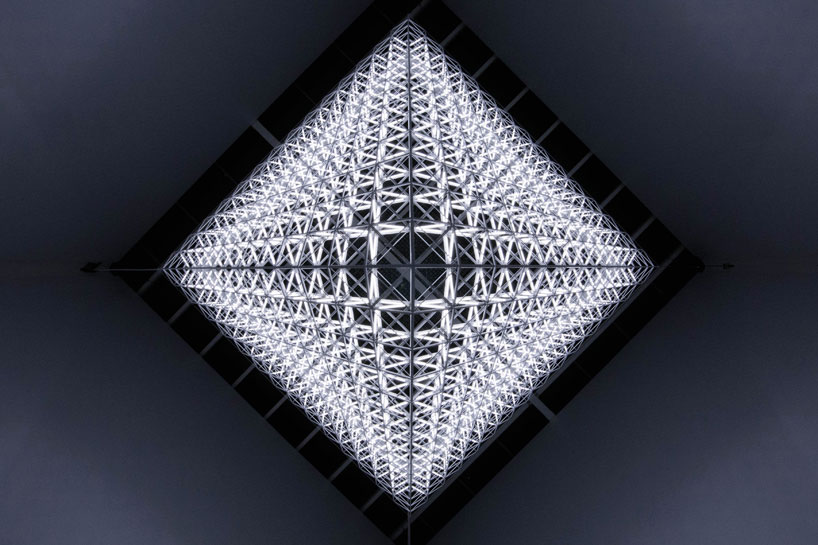 jan 11, 2013
united visual artists: fragment made from 421 octahedron frames
'fragment' by united visual artistsimages courtesy the artists
composed of 421 octahedron frames, 'fragment' is a 7.7 metre high site-specific work which hangs within the treble height atrium of the level shoe district – a 96,000 sq foot footwear emporium – situated within the dubai mall, dubai. designed and developed by united visual artists, the entire framework of the installation forms an inverted pyramid which channels light downwards from the glass ceiling above, illuminating the interior below. the geometry and arrangement of the three-dimensional components explore our inability to properly register our surroundings when the reflection and refraction of light create optical phenomena.
"fragment' is about experimenting with formal minimalist geometries to see how light can be used as a tangible, controllable material. the work utilizes simple fundamental geometries to create complexity from repetition, depth and perspective. together, the modular structure and animation of light suggest what the viewer perceives may not be the complete picture. by doing so, 'fragment' encourages the viewer to move and shift their perspective, assembling their own fragmented impressions into a whole.' -ben kreukniet, UVA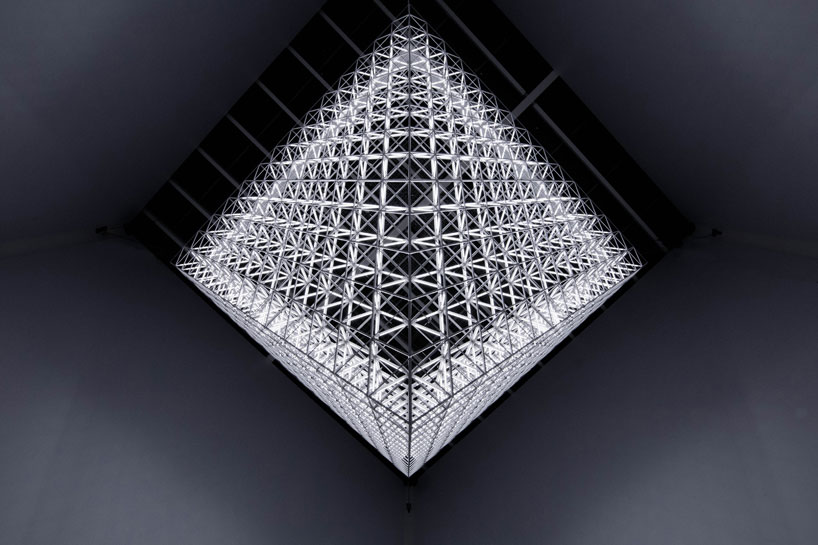 the lighting object is composed of 421 octahedron frames
the work was commissioned by the chalhoub group – the company behind the luxury concept show store – to round out the creative vision and architectural concept for the store which was conceived by shed design. though art has been featured in public spaces in the UAEsince the 1960s, 'fragment' is the first which has been created specifically for a public interior. during the day, 'fragment' will reflect light, emitting it by night.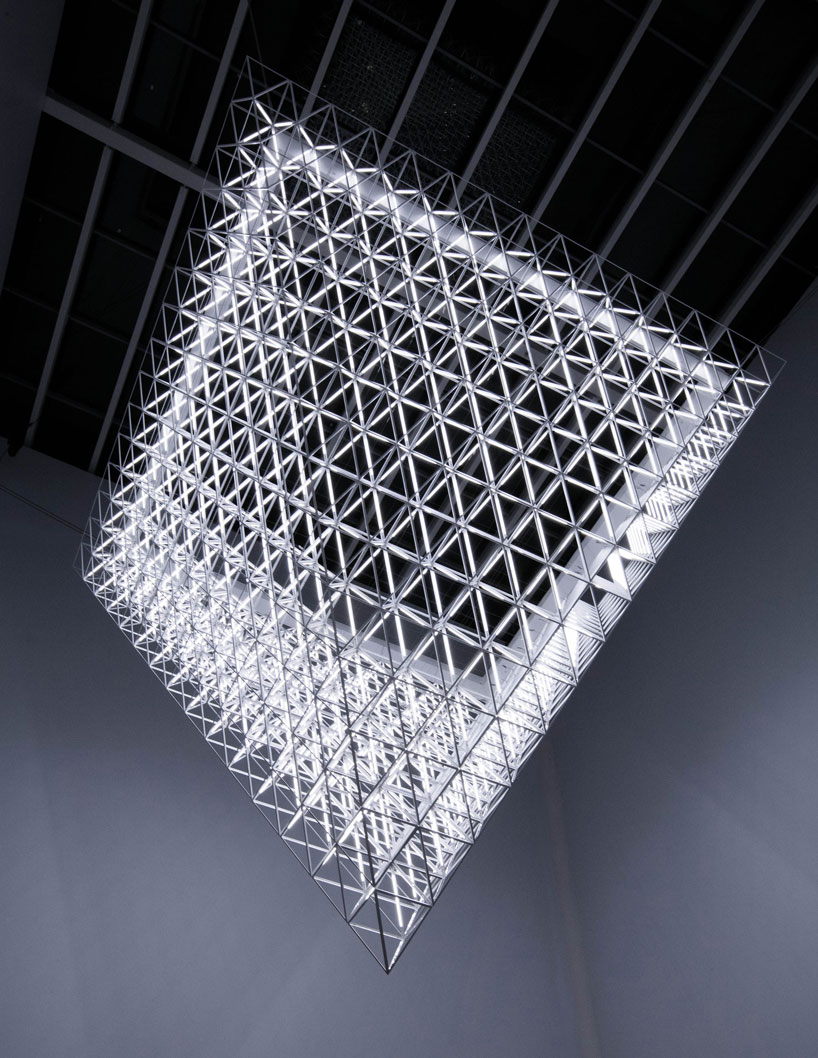 the entire piece measures H7.7 x W7.5 x D7.5 metres
detail of the geometric elements
jun 20, 2016
jun 20, 2016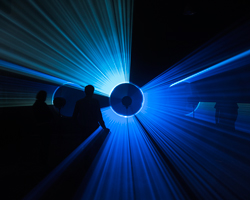 apr 15, 2014
apr 15, 2014
feb 13, 2014
feb 13, 2014