through may 8, 2022, the noguchi museum stages an exhibition that explores the ways isamu noguchi reimagined a social purpose for sculpture by drawing from formal vocabularies of architecture. occupying the institution's second floor galleries, noguchi: useless architecture comprises around fifty works mostly drawn from its collection.
the exhibition has been directly inspired by the phrase 'useless architecture, useful sculpture' — a description by noguchi of india's jantar mantar in delhi and jaipur. these astronomical observation sites are home to two of the original five campuses of architectural and instrumental innovations created by the 18th-century maharaja, jai singh II. so large in scale, the conglomeration of instruments and observatories was more recognizable as monumental sculpture or architecture than as functioning devices. 'jai singh's structures are mystical sculptures that define space,' isamu noguchi is quoted in a brief essay accompanying his photographs of the jantar mantar in 'astronomical city,' portfolio: a magazine for the graphic arts, 1, no. 3 in 1951. 'you might call them useless architecture or useful sculpture. they imply a use — much sculpture does that. whether or not they were intended so, jai singh's works have turned out to be an expression of wanting to be one with the universe. they contain an appreciation of measured time and the shortness of life and the vastness of the universe.'
in this context, the phrase 'useless architecture, useful sculpture' speaks to noguchi's desire to sculpt spaces free from the responsibilities of architecture, and to create sculptures with more than a purely aesthetic purpose.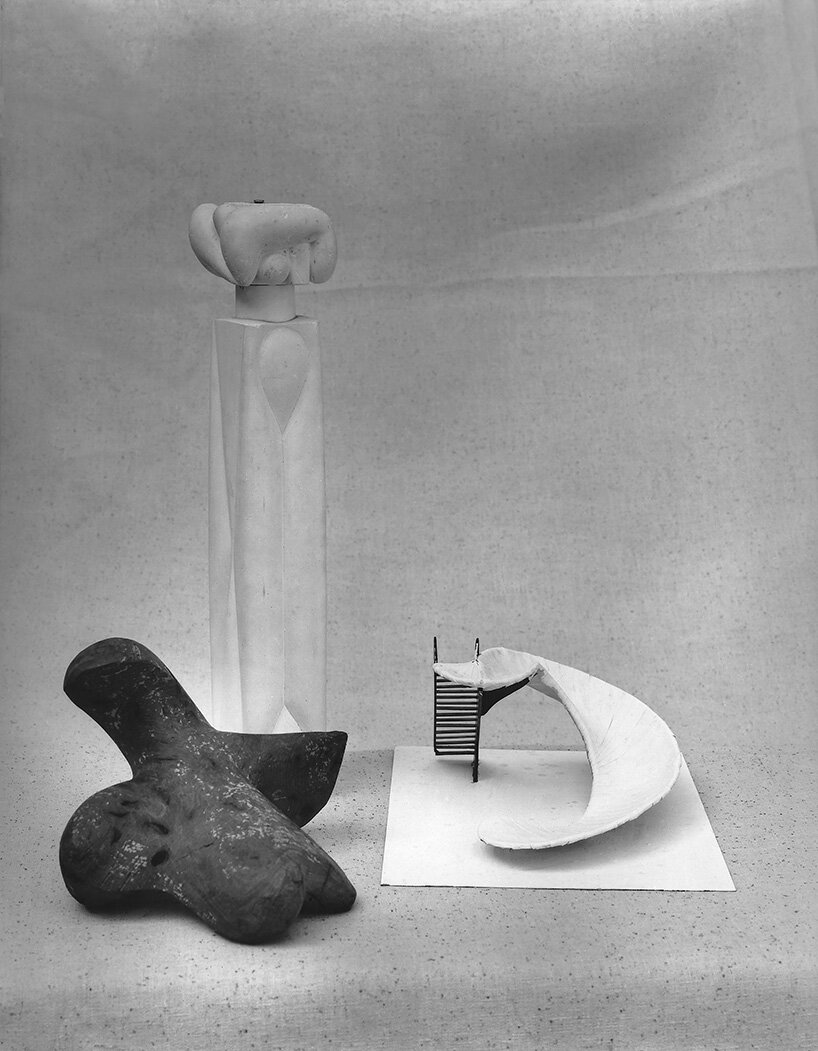 isamu noguchi, capital (model with column), maquette for a slide, and an unknown piece, c. 1939
the noguchi museum archives, 01534 © INFGM / ARS
the exhibition at the noguchi museum unfolds across six thematic installations: ruins, theater space, architectural metaphors, terraces and panorama, postmodern akari, and ends. it explores how noguchi drew on architecture to charge his undertakings to make sculpture civic, communal, and environmental. noguchi often had a contentious, yet productive relationship with architects. 'I always prefer gardens, because I can work there without pressure from anyone,' noguchi stated in a 1957 interview. 'you know how selfishly architects claim the most important role in a building project for themselves. they see our contribution as secondary and they limit our freedom. which is why landscaping a garden is a solution of sorts.' focusing on often overlooked public spaces adjacent to architecture — such as courtyards, patios, and landscaping — noguchi created timeless, humanistic spaces in ways not possible had he needed to adhere to architecture's programmatic responsibilities.
to learn more about noguchi: useless architecture, designboom spoke with dakin hart, senior curator of the noguchi museum and the exhibition's organizer.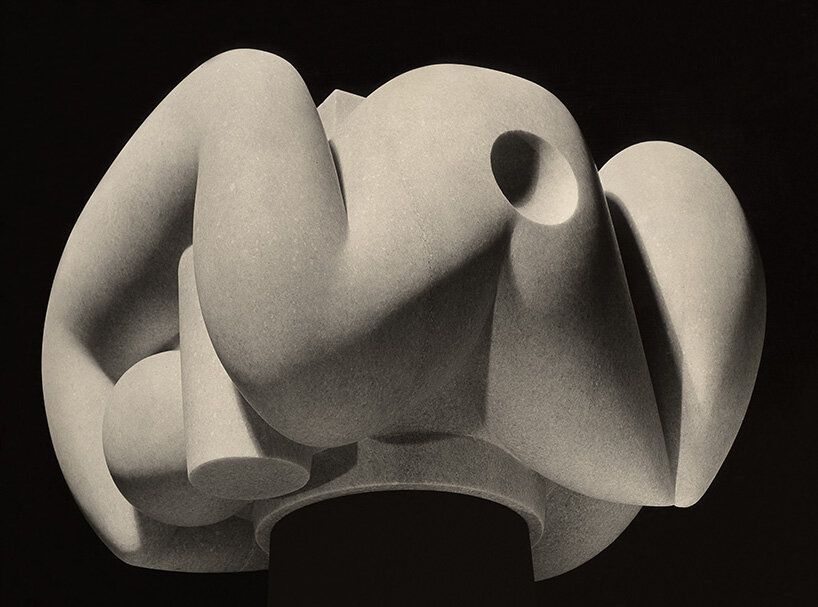 isamu noguchi, capital, 1939
georgia marble | collection of the museum of modern art, new york | gift of jeanne reynal | photo by f. s. lincoln
the noguchi museum archives, 01533 © INFGM / ARS
DB: what does the exhibition reveal about about isamu noguchi's visits to jantar mantar in india, and his interpretations and understandings of the sites?
dakin hart (DH): all of noguchi's spaces are empirical works of conceptual art. he particularly liked sites of civilization where the structure of thought that produced them was revealed — by whatever means and for whatever reason. this sometimes happens with ruins; it's often true of follies; occasionally it's by design; and every now and then it happens by accident. the jantar mantars as a spatial ode to the power of human curiosity and ingenuity are a great example of accidental sculpture in the noguchi sense. they're like a stonehenge with operating instructions. they don't play a direct role in useless architecture — we did a show about those in 2015 — but noguchi's reaction to them, 'useless architecture or useful sculpture,' and his admiration for the aspiration they represent, provide the theoretical framework for the exhibition.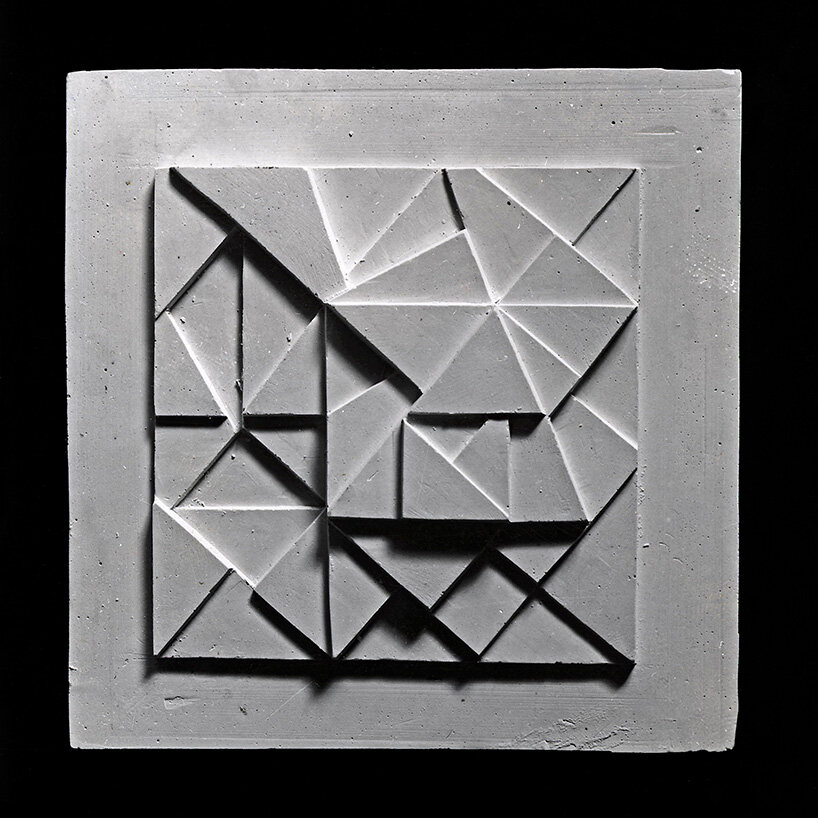 isamu noguchi, riverside playground: play terrace study, c. 1961 | plaster
the noguchi museum archives, 01952 © INFGM / ARS
DH (continued): the jantar mantars are important because, as they exist now, they seem so remarkably ambitious in a human sense, while being impossible to categorize. are they ruins? they look like degraded architecture. but they were created as astronomical instruments. on an insane scale. and now they resemble earth or land art: giant sculptural installations. (micheal heizer, robert smithson, nancy holt, eat your hearts out.) what noguchi found there was a perfect blend of charged but ambiguous body-space devices, as we labelled such objects in another exhibition. they look like their only purpose is to orient us to the world in a way we don't exactly understand, and that's exactly right.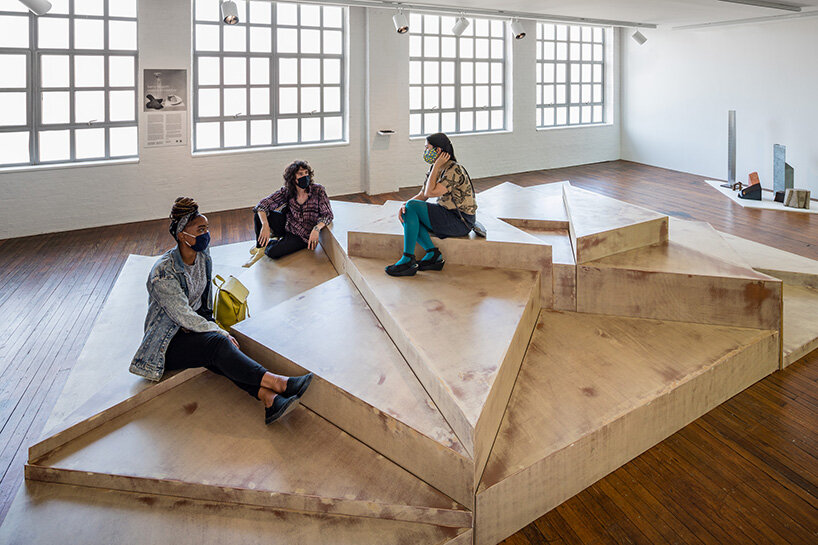 installation view of noguchi: useless architecture | image by nicholas knight © INFGM / ARS
DB: in developing the exhibition, what did you learn about isamu noguchi's efforts to make sculpture social, communal, and environmental that you might not have previously known? did anything surprise you?
DH: we generally develop these thematic exhibitions in a couple of years. this one was always envisioned as a followup to body-space devices, and then it was delayed a year by the pandemic, so we've had more than four years to think about it. but it really changed most dramatically over the last year as we've had time to process the implications of the black lives matter movement: to think about fundamental, structural power imbalances and inequalities. noguchi was someone who taught himself how to generate power to shape the world from the margins. as we thought about that, we definitely put more emphasis on his approach to his working relationship to architecture and architects: how he learned to dominate the buildings to which he was often thoughtlessly asked to contribute something the architect didn't care about or wouldn't mind. noguchi specialized in finding the in-between places in those projects — in budgets and ancillary spaces. in figuring out how to introduce his vision into those cracks, and like a climbing vine, to become inextricably and transformatively invasive.
photograph by isamu noguchi of samrat yantra, jantar mantar, new delhi, india, 1949 | the noguchi museum archives, 08447.3 © INFGM / ARS
DB: how does the exhibition unfold across the noguchi museum's spaces, and what are some of the highlights visitors can look forward to?
DH: the exhibition consists of six installations: an unenterable room within a room temporarily relocated from the garden; an homage to an akari and stone exhibition pritzker prize-winning architect arata isozaki designed for noguchi in 1985 that features akari in metal cages; a takeoff on the greek temple complex at delphi built around finished and unfinished work noguchi made (mostly) in marble — although there's also a meso-american component, and some playscape models; elements from a pair of noguchi's set designs for martha graham, which were his primer for space manipulation; a selection of finished sculptures in which noguchi explores tropes excerpted from architecture; and an interactive terrace play space with views onto two landscape panoramas composed of noguchi's plaster maquettes and small sculptures.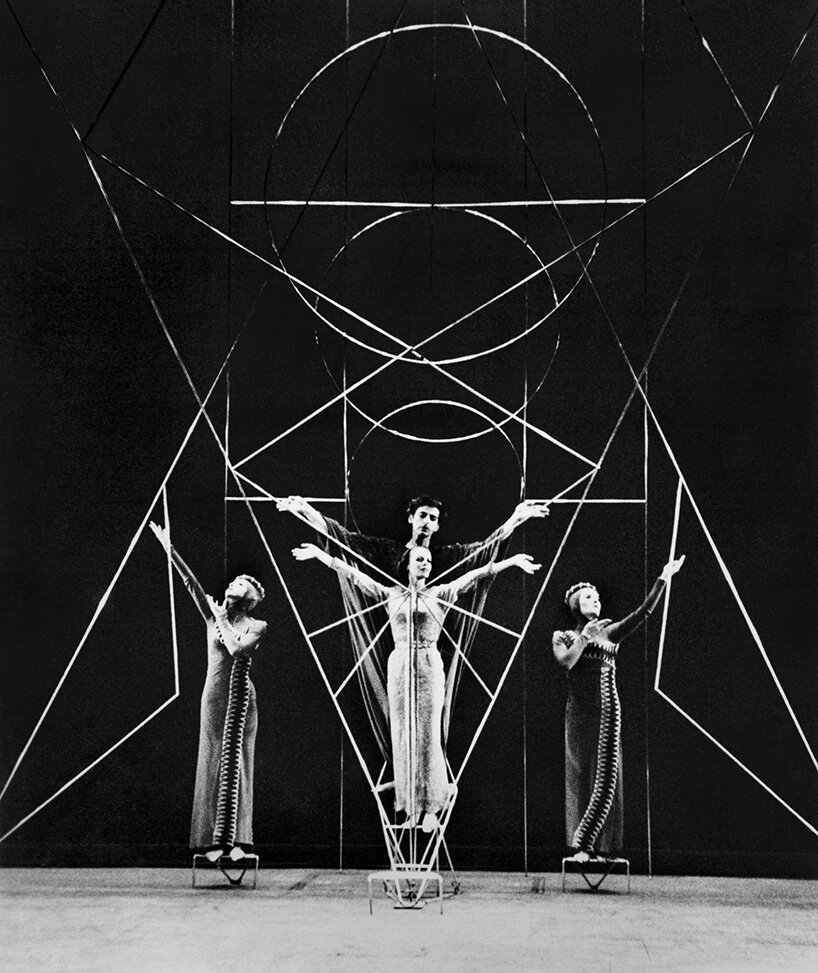 martha graham dance company performing seraphic dialogue, 1955
the noguchi museum archives, 06757 © INFGM / ARS
DH (continued): highlights include the way that scale and space work. very few people, including sculptors, understand what scale is and how to manipulate it, much less our awareness of what he called 'the environment of our aspirations.' nogughi learned how to trigger such awareness of the 'spaces' in which we are conscious of our existence on the scale of the structure of an individual cell all the way up to the scope of our solar system. clues pulled from architecture are one of the foundations around which he learned how to manipulate our spatial perception of our environment. we've pulled dozens of pieces that do this together. my favorite is probably a pairing that recalls a style of traditional wood-frame japanese architecture that consists of wood posts set on and shaped to partially buried stones. it ends up looking like the post has grown out of the stone, but they aren't actually attached. we've put an aji granite puzzle stone on the floor next to an enormous galvanized steel L-beam that has put down a root.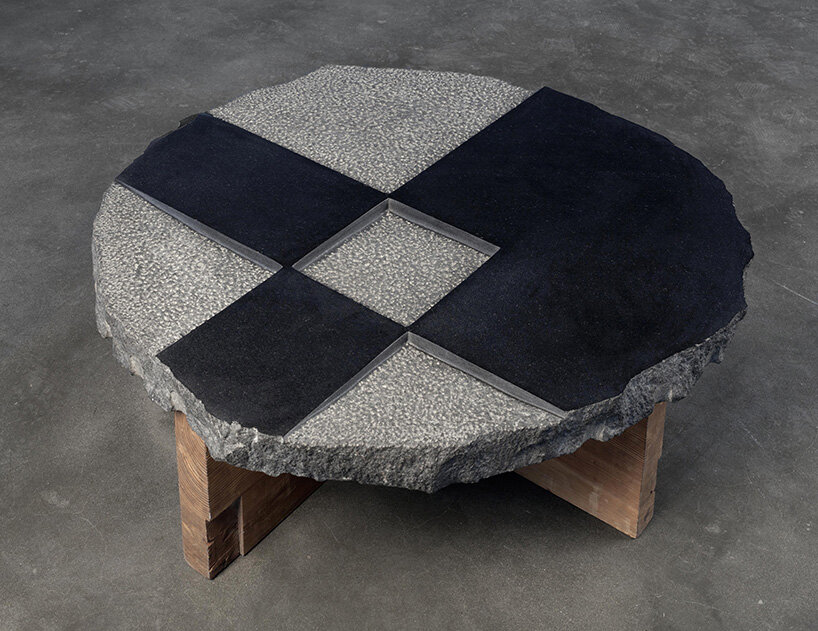 isamu noguchi, round square space, 1970 | indian granite, pine base
photo by kevin noble. 10113 © the isamu noguchi foundation and garden museum / artists rights society
DB: what do you hope visitors take away? what new perspectives can be uncovered about isamu noguchi's philosophies and practice?
DH: all of our shows are about excavating noguchi's point of view. here we've tried to reverse engineer one of the least well understood keys to his success: how he absorbed ideas, strategies, and techniques from every imaginable discipline, drawing on every era of human history and on every continent on earth, in his efforts to reconnect us with each other and our home. that will mean a lot, hopefully, to the kinds of professional creatives — architects, designers, and artists — for whom he has proved to be such a good source. if it makes them a little bit more purposelessly curious, a little bit more reflective and dreamy, a little bit more open to each other and their collective civic mission, then we will have succeeded.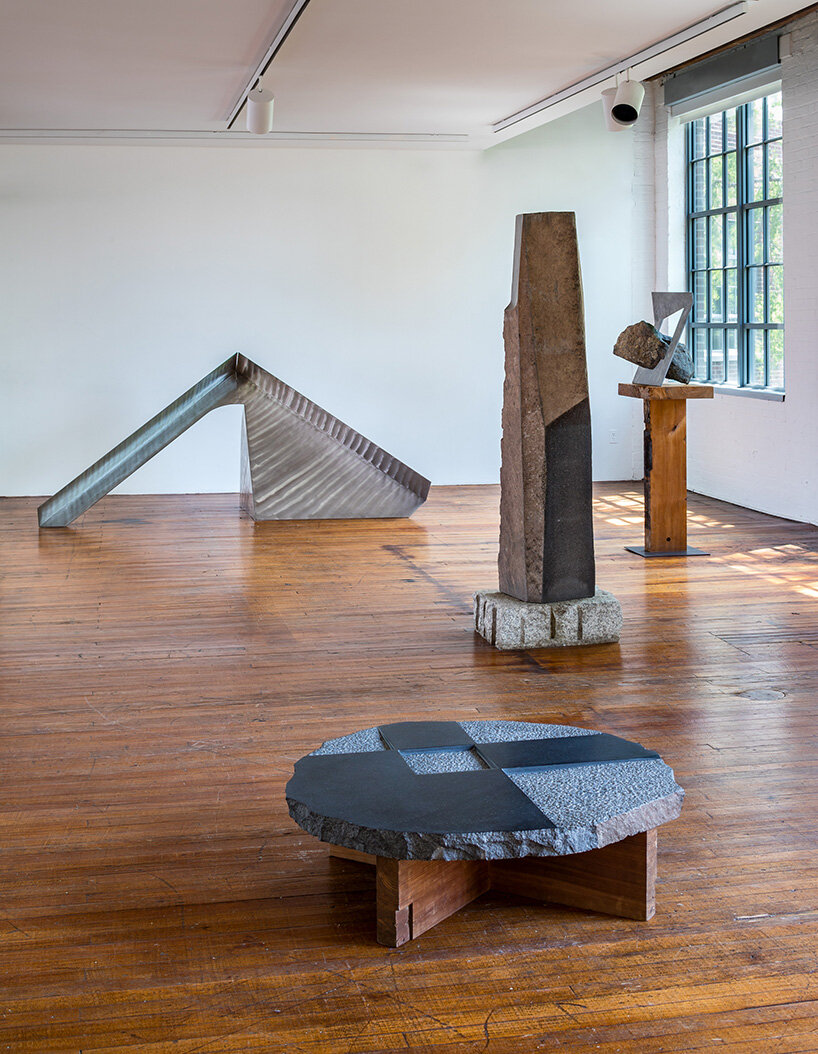 installation view of noguchi: useless architecture | image by nicholas knight © INFGM / ARS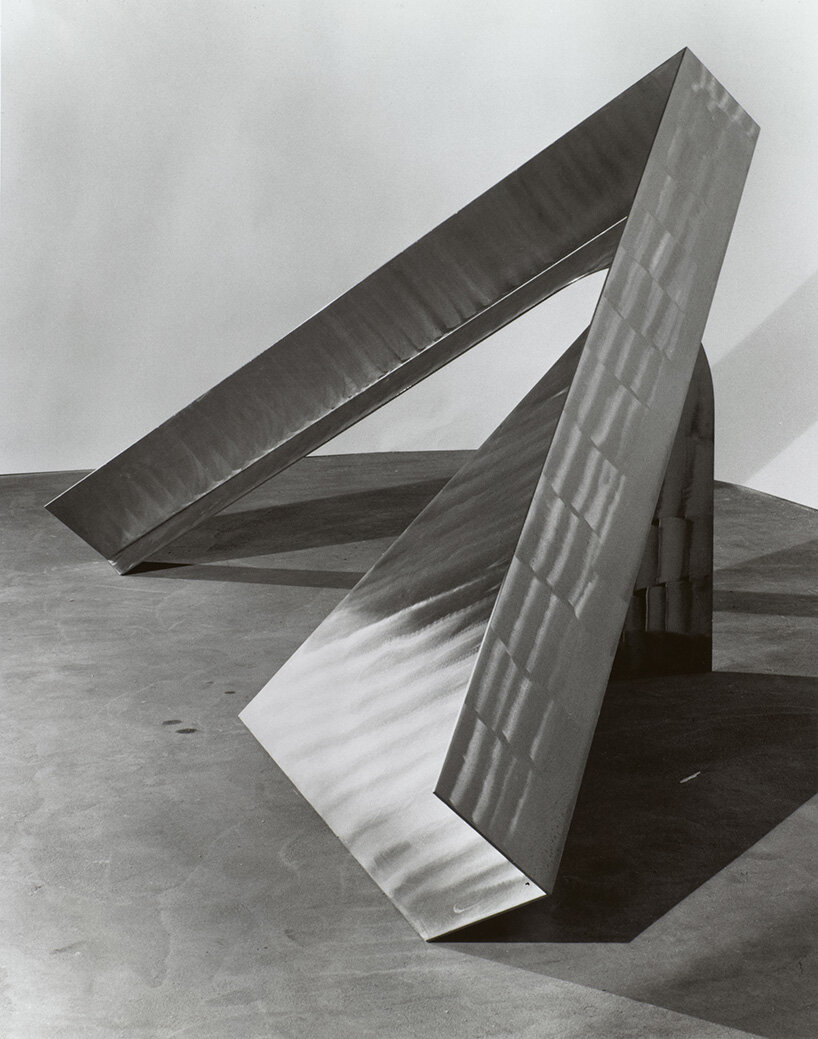 isamu noguchi, roof frame, 1974–75 | stainless steel
the noguchi museum archives, 12293 © INFGM / ARS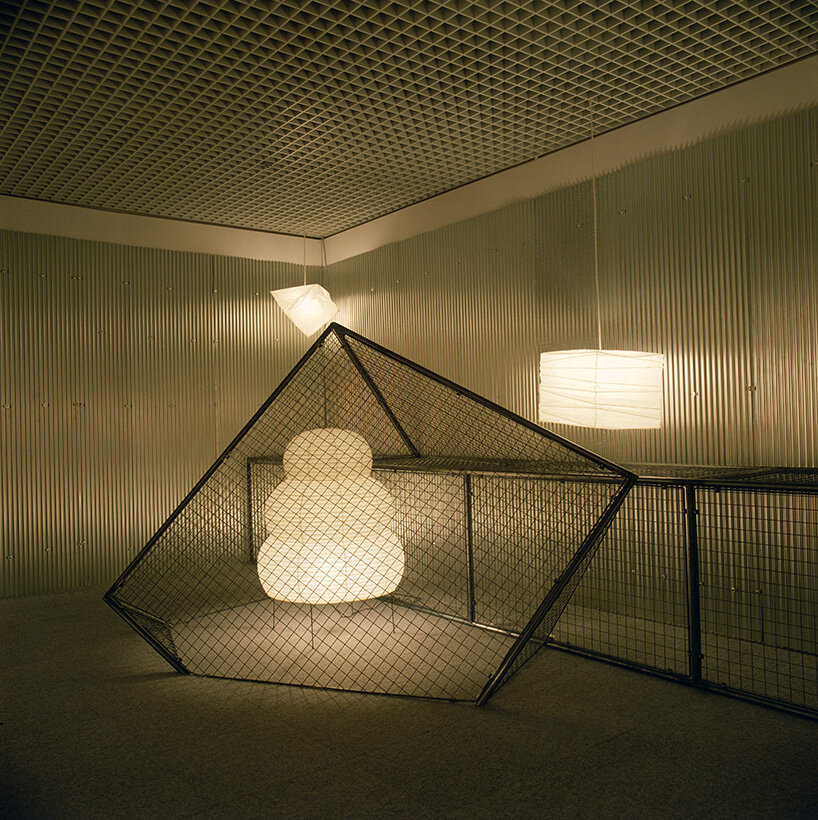 isamu noguchi and arata isozaki, space of akari and stone,
yurakucho art forum, tokyo (organized by seibu museum, tokyo), february 9–20, 1985
the noguchi museum archives, 02898 © INFGM / ARS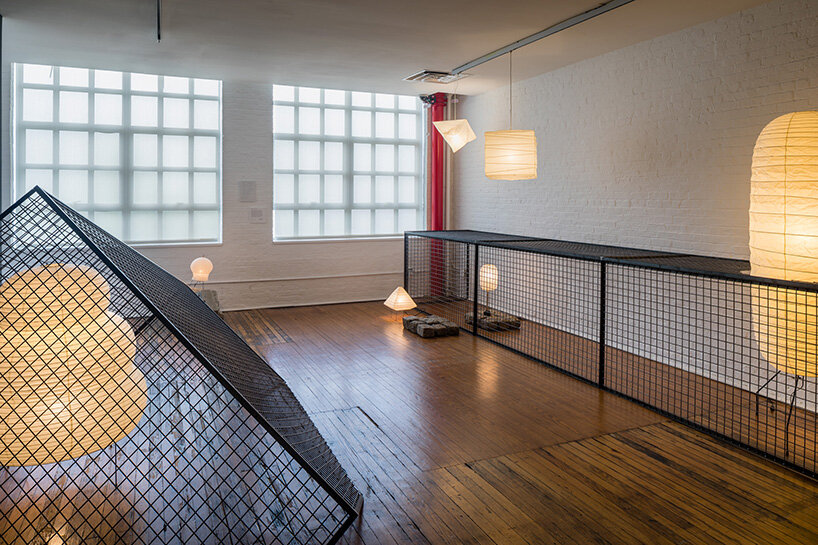 installation view of noguchi: useless architecture | image by nicholas knight © INFGM / ARS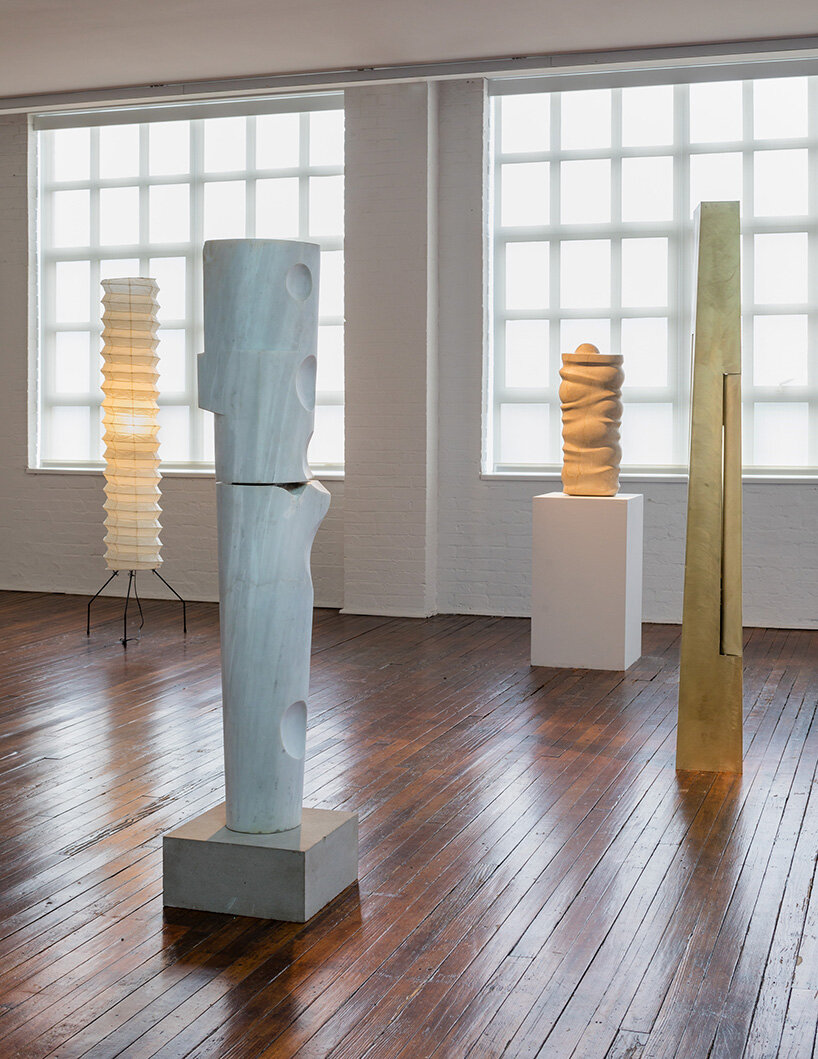 installation view of noguchi: useless architecture | image by nicholas knight © INFGM / ARS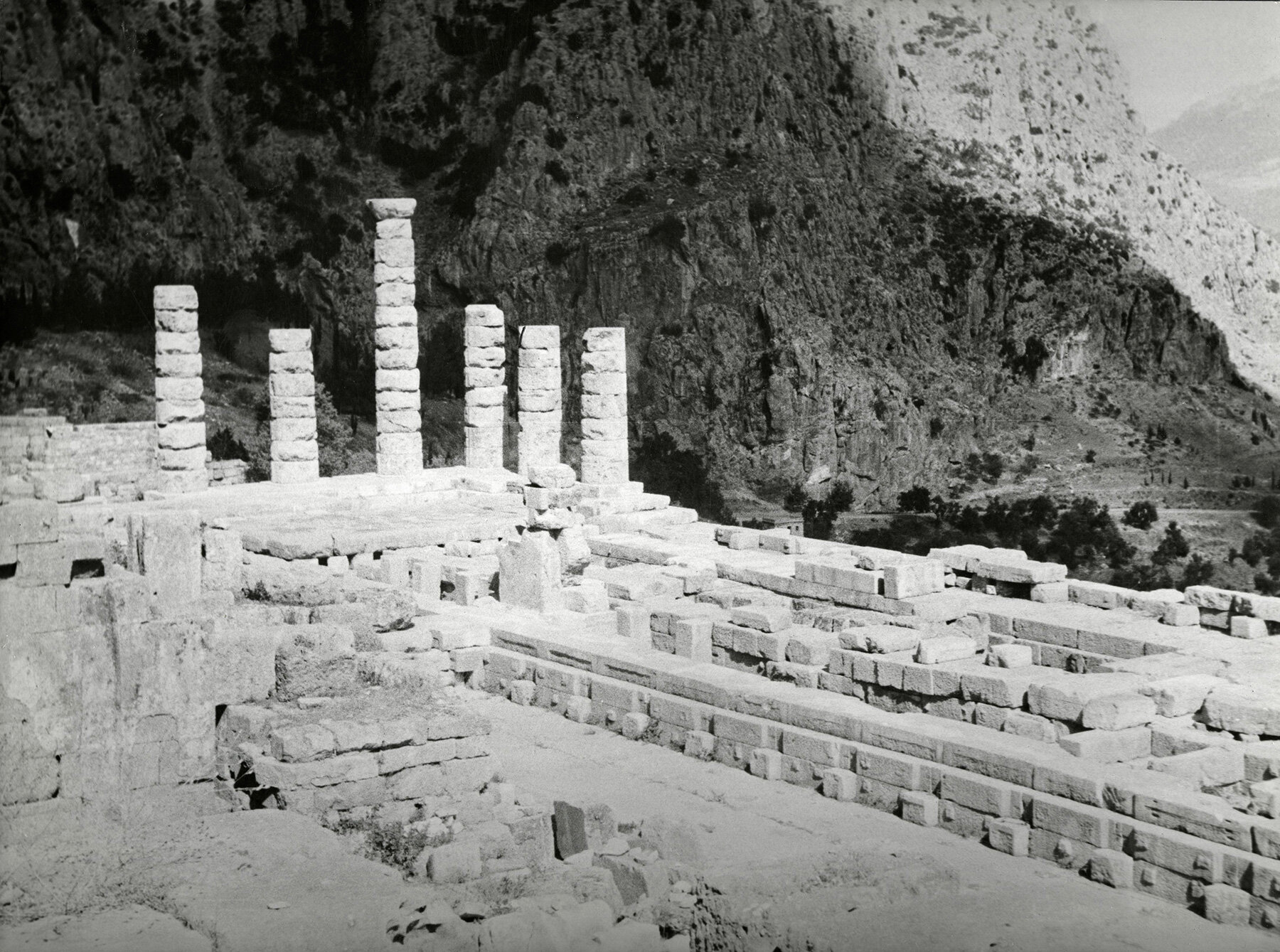 photograph by isamu noguchi of temple of apollo at delphi, greece, 1950s | the noguchi museum archives, 04391 © INFGM / ARS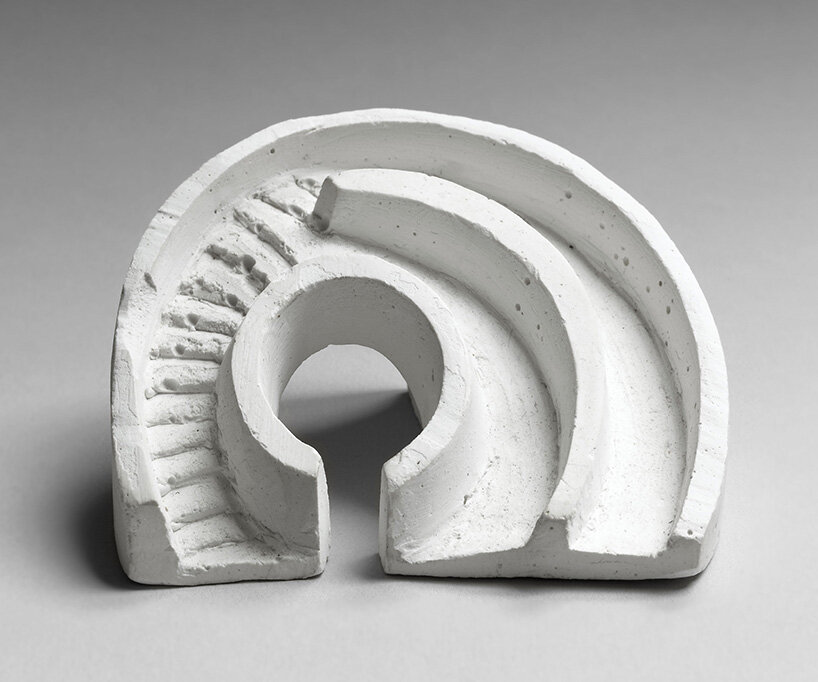 isamu noguchi, model for slide mantra, 1966 | plaster
photo by kevin noble. 10081 © the isamu noguchi foundation and garden museum / artists rights society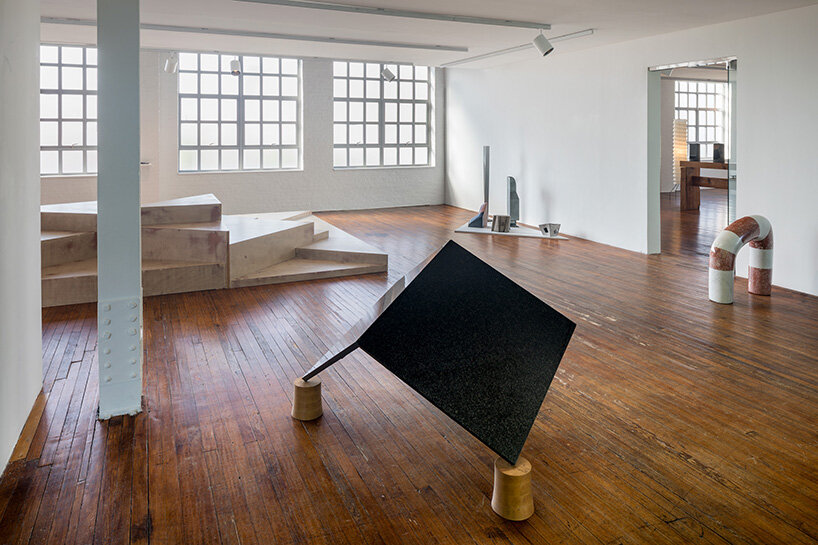 installation view of noguchi: useless architecture | image by nicholas knight © INFGM / ARS
exhibition information:
title: noguchi: useless architecture
dates: may 19, 2021 – may 8, 2022
location: the noguchi museum, long island city, new york

nina azzarello
I designboom
jun 03, 2021
a diverse digital database that acts as a valuable guide in gaining insight and information about a product directly from the manufacturer, and serves as a rich reference point in developing a project or scheme.
designboom will always be there for you
milan, new york, beijing, tokyo

,
since 1999