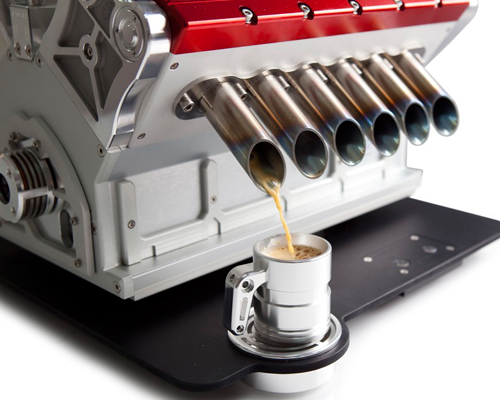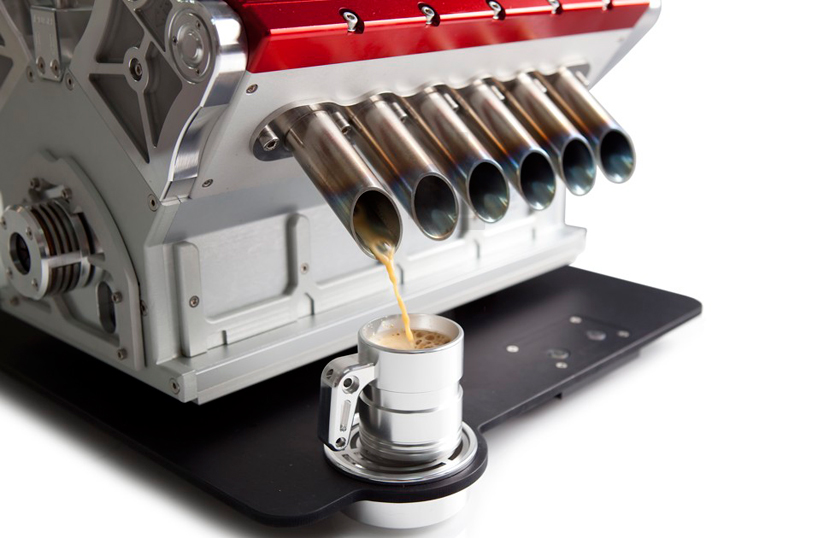 jan 03, 2014
V12 espresso machine references formula one engines
V12 espresso machine references formula one engines
all images courtesy of espresso veloce

a tribute to the renowned grand prix engines of the 1990s, the 'V12' by espresso veloce fuses fast cars and functionality, dispensing an aromatic, italian-style coffee out of one its six titanium exhaust pipes. engineered with alloys like magnesium, titanium and aluminum — used in motors raced by the likes of senna and schumacher — the sleek metallic machines appropriate the imagery and style of the powerhouse turbine while maintaining easy operation. unexpected design inclusions to the brew maker include a an 'oil reservoir' at the top of the engine block — a tank which can be filled with supplementary liquors like grappa. by pressing a mechanical volumetric doser button, the alcholic additions are automatically pumped through the piping system and into the cup. espresso veloce carries the machine in v8, v12, and black carbon configuration.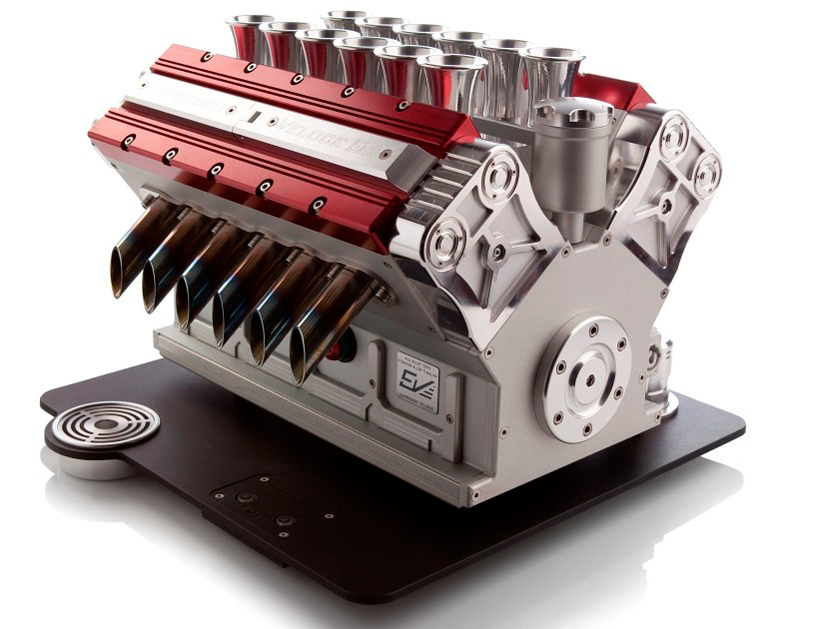 the v12 espresso machine in red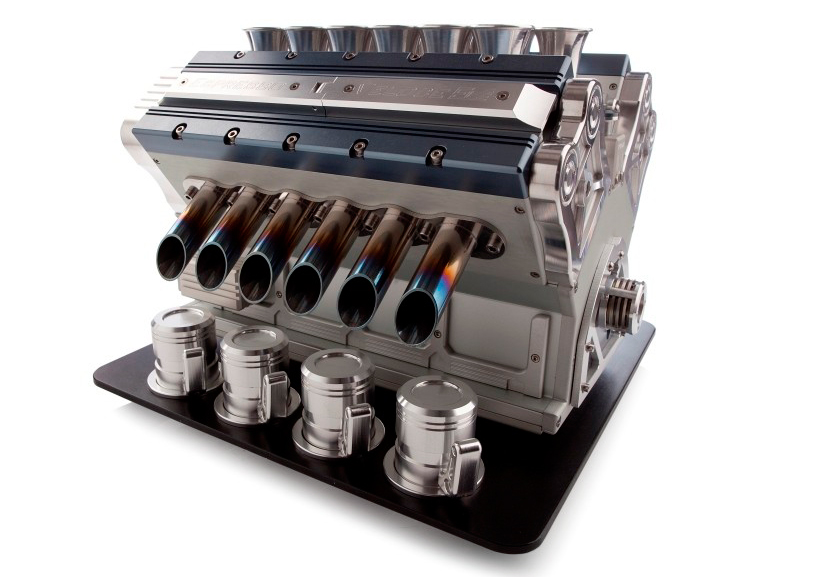 six titanium exhaust-style pipes dispense the espresso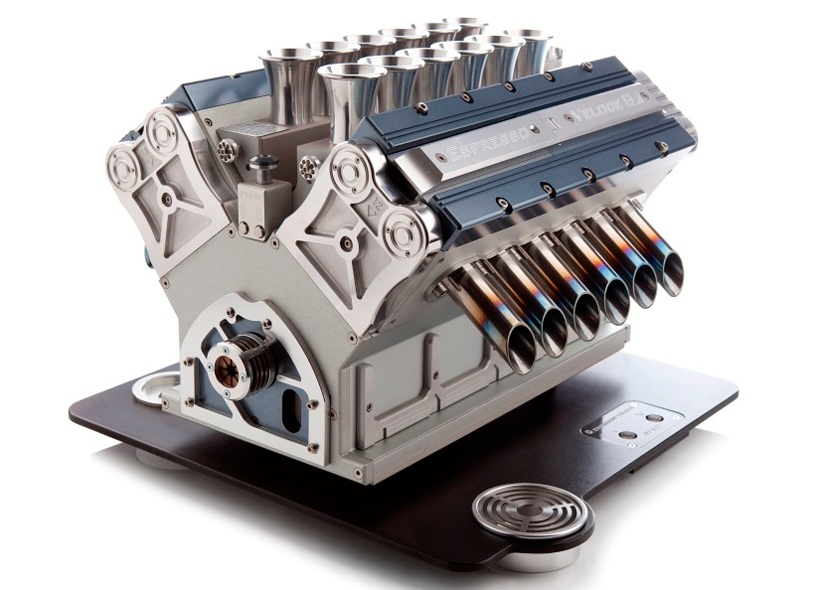 the v12 italian-style coffee maker in blue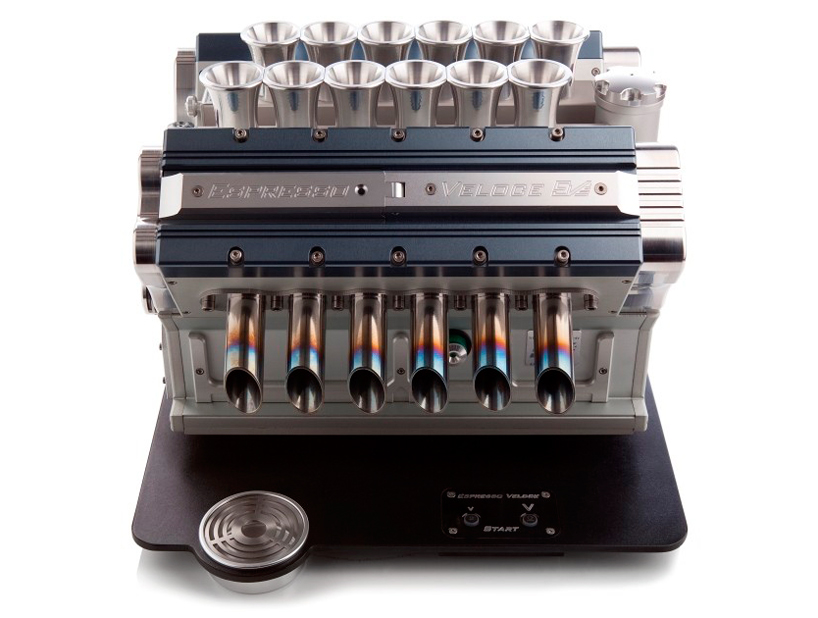 the machine fuses fast cars and functionality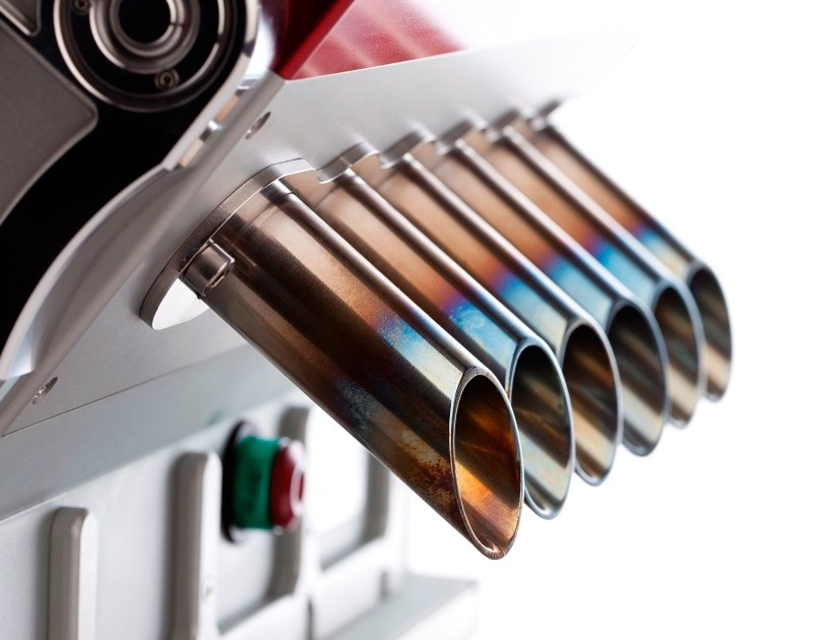 exhaust pipes propel coffee into the cup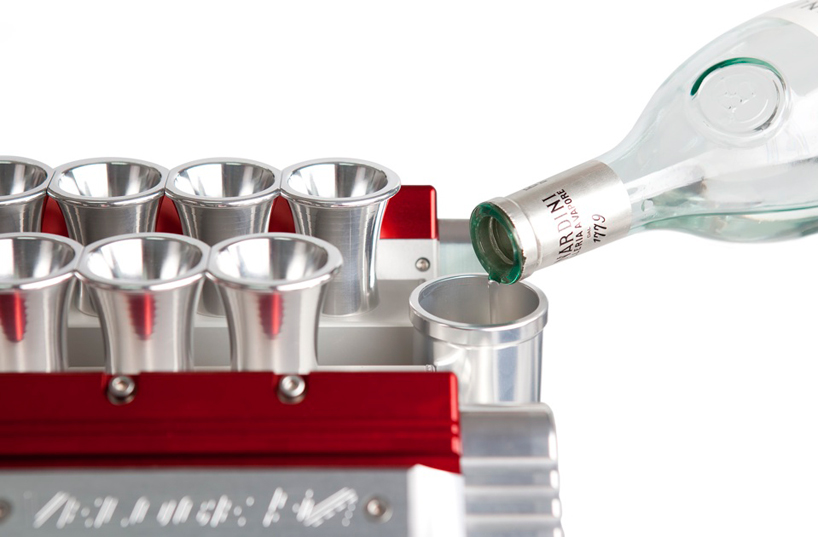 liquors like grappa can be inserted into the piping system and added to the coffee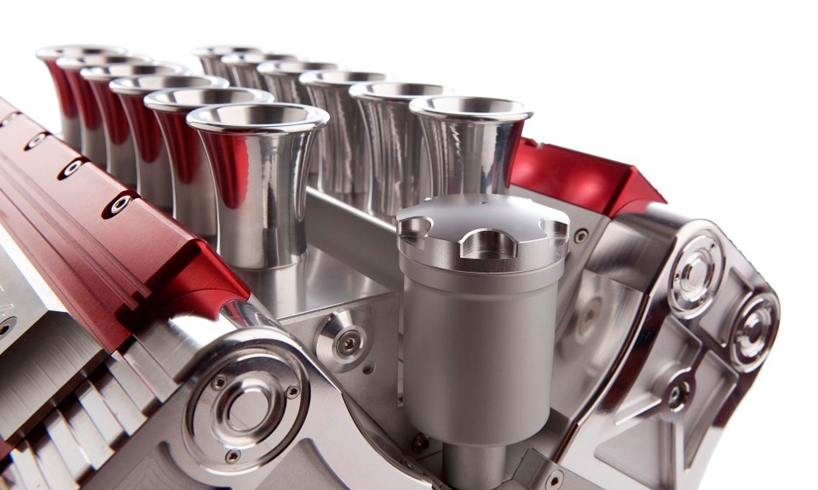 the top view of the espresso machine features sleek metallic details
update: 'V12' by espresso veloce has been presented within the 'africa is now' exhibition at the 2014 design indaba expo, which offered a snapshot of creative work being produced across the continent, particularly the growth and development of africa's megacities. the project was presented under the theme of 'africa is sharp!' (one of five major topics explored in the show), which surveyed the interwoven cultures, shapes and silhouettes that define a modern vision of africa.
jul 16, 2017
jul 16, 2017
jul 16, 2017
jul 16, 2017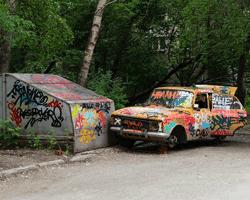 jul 13, 2017
jul 13, 2017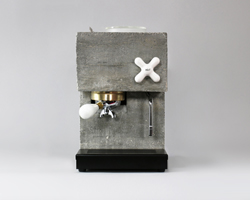 jul 24, 2017
jul 24, 2017
jun 14, 2017
jun 14, 2017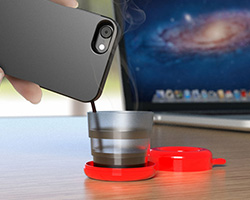 may 05, 2017
may 05, 2017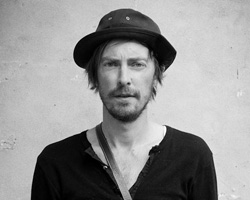 nov 12, 2014
nov 12, 2014
sep 02, 2014
sep 02, 2014
apr 18, 2014
apr 18, 2014