may 26, 2010
velo: bicycle culture and design
moving furniture by bicycle beside half-demolished buildings along wanping south road, shanghai photo by robin chubb
editors: r. klanten, s. ehmann publisher: gestalten year: 2010 size: 240 pages, 21 x 26 cm isbn: 978-3-89955-284-3
_____________________________________________________________ designboom rating:
_____________________________________________________________
cycling is an attitude. it is good for the environment and for those who ride!
content promoting biking as a primary form of transport, whether in the urban environment or the rural countryside, 'velo' tells the story of the ever evolving bike culture prevalent in all parts of the globe.
it is a compilation of work by passionate cyclists who are making an impact – from artists, photographers, activists, urban planners and professional riders… the book includes concepts for biking fashion, folding wheels, custom frames to original one-off bikes and art pieces, all which explore the aesthetics of today's contemporary cycling culture.
is it for me? for recreational to hard-core bike enthusiasts alike.  it is the fast lane into the possibilities of what the bicycle can do and be, sparking new ideas for the future of this sustainable mode of transportation..
get your own creative juices flowing for designboom's seoul cycle design competition! consisting of three categories: cycle design, cycle infrastructure and cycle fashion and accessory design, the competition is free to enter.
the registration deadline is july 5, 2010. learn more about the competition here.— here is just a look at a few of the projects mentioned:
transporting emptoy styrofoam containers from a wet market on tiayuan road and jianguo rd., shanghai photo by robin chubb
toronto-based urban designer robin chubb, produced an ongoing series of photographs that represent 'reflections on the city, the landscape and the fields that manipulate them' from his perspective in the chinese city of shanghai. chubb documented the incidental ways in which the bicycle moves within the metropolis.
http://www.bricoleurbanism.org/
bamboo bike studio
new jersey-based bamboo bike studio teaches people how to build bike frames out of bamboo. they have used their engineering, teaching and financial capital to establish bamboo bike factories in developing countries.
wouter mijland 'bakefits', 2008
dutch artist wouter mijland works as a sustainable forestry specialist in central and western africa. his artworks are generally assemblages of found objects.
'bakefits' is a practical hybrid-creature, a satyr-like vehicle with the head of a shopping cart and the 'legs' of a bicycle.
wouter mijland 'limousine', 2008
'limousine' celebrates the richness of life seen from a moving bicycle. here, mijland has made a stretch-limo version of a bicycle.
randal stevens workcycles / made in queens
randal stevens has made a documentary entitled 'made in queens' which documents the ambitious pedal and decibel-pumped inventions and amped-up creativity of a group of trinidadian teenagers.
dzine return of the crown prince ( a carriage for haile selassie), 2009 metal, oak and cherry wood, 23 karat gold leaf, vintage boom boxes and speakers, car audio, electronics, mirror, velvet, rubber and swarovski crystals
puerto rican artist dzine (carlos rolon) transforms low-rider bikes into 'high art'. he does so by mixing pop culture references with baroque romanticism, psychedelic colors and a touch of cultural appropriation.
ogyan from top left moving clockwise: firetrick bob, 1977 / gaap street, 2003 / gaap tour , 2004 / aquatric bob, 1997
japanese designer hiroaki 'ogyan' akada, established his own bike studio called shukuno rintendo, producing original bikes – 'rin' means bike, and 'tendo' means heaven in japanese. the theme in which he works with is 'fun riding and fun watching'.
matt coleman 'the water cycle', 2008 1 precipitation > 2 runoff from streams & rivers > 3 storage of freshwater > 4 ground water storage > 5 sunface runoff > 6 evapotranspiration > 7 ocean storage > 8 evaporation >  9 storage in atmosphere > restart at step 1
pennsylvania-based graphic artist matt coleman illustrated 'the water cycle' which depicts one of nature's most amazing processes in a literal manner.
front cover
_____________________________________________________________ designboom ratings:
……………………. interesting
………………. good read, worth a look
…………. very good
……. excellent, recommended
. must have_____________________________________________________________
oct 10, 2019
oct 10, 2019
sep 24, 2019
sep 24, 2019
sep 18, 2019
sep 18, 2019
sep 08, 2019
sep 08, 2019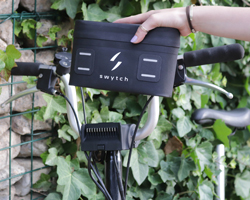 sep 04, 2019
sep 04, 2019
aug 27, 2019
aug 27, 2019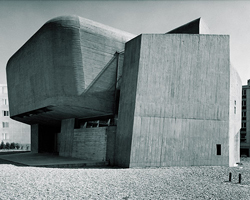 sep 27, 2019
sep 27, 2019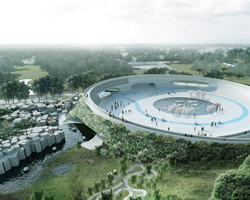 jun 11, 2019
jun 11, 2019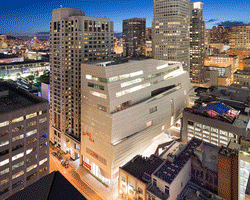 apr 28, 2019
apr 28, 2019
a diverse digital database that acts as a valuable guide in gaining insight and information about a product directly from the manufacturer, and serves as a rich reference point in developing a project or scheme.