oct 24, 2011
vertu interview with design director frank nuovo
frank nuovo, founder and director of design of vertu portrait © designboom
designboom met up with director frank nuovo who is responsible for the design choices of the world's most exclusive brand of luxury phone makers — vertu.
having worked previously as designer and then design director of BMW, frank nuovo began working with phones as the founding head of the nokia design organization, compiling a global design team that helped bring the manufacturers from a small finnish company to an international presence. it was to nokia that he proposed the concept of a luxury phone collection in 1997, and the first product in what came to be called vertu was released in 2002. the company was conceptualized as a response to the constraints that the needs of mass production puts on artisan craftsmanship and quality:
'during that process early at nokia I found that there were many limitations in terms of materials that were possible in the mass market. you can't make something out of sapphire, you can't make something out of ceramic. it's very difficult to work with metals; impossible to work with leather. […] now there are volume approaches to working with leather. but when you refer to the craftsmen and traditional crafts of leatherworking or metalworking, thinking for example about the watch industry, which had been served for so many years by fine craftsmen and traditional skills that were increasingly being lost, I felt there was an opportunity to bring that in to high technology.'
frank nuovo discusses the importance of design for functional objects video © designboom
phones are unusual in the balance that they effect between functionality and technical attributes and aesthetic design and personal expression. as objects that individuals always carry on their person, they have taken over both the place and the market once held by watches. nuovo is quick to note that current practices in technical design create products that many find overly minimalistic, lacking the personal details that have drawn people to their possessions throughout history.
'when you have an object that is personal, that you take with you,' nuovo explains, 'I think it's important that you have tremendous character in the overall device. so there's a balance here between allowing what's on the screen to be featured and to complement that with the physical product: how it feels in the hand, how it responds to your touch. it's about the ability to allow the content on the screen to stand out without sacrificing the character of the product.'
frank nuovo on the importance of detail and aesthetics video © designboom
nuovo reflects on the special constraints and possibilities that his work across the divide of functionality and aesthetics poses to design, as well as the influences that his personal background– from dinner table conversations in his lively italian-american family to the jazz performance he studied as a young adult– continue to influence his thinking. as regards his love of music, he notes:
'the thing that folds back into design work from the music side is the interaction with people. when I'm working with engineers and when I'm working with people from other disciplines, that's where I really feel the music. if everybody in the group really understands, does their job, and focuses on what they do best, then it makes for good design. I respect people who understand what they're doing and put a lot of time and effort into mastering the craft.'
frank nuovo on the concept behind vertu:
'so the rules of design and how you engage in engineering and production in the extremely high volumes [of nokia] is massively different than when you can focus in on something that is all about people working hard on just a few products a day that are made in an extraordinary way. and that's the early adventure leading up to vertu. […] I was dreaming about how you could create not only a brand but a culture in a new company that would serve this combining of high technology, high craft, and extraordinary service.
—
read more about the 'constellation T' itself in this designboom article.
nov 04, 2019
nov 04, 2019
oct 21, 2019
oct 21, 2019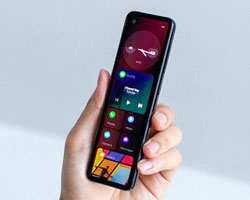 oct 10, 2019
oct 10, 2019
oct 06, 2019
oct 06, 2019
sep 25, 2019
sep 25, 2019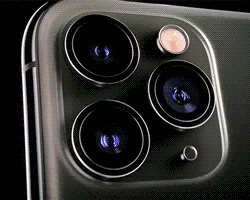 sep 11, 2019
sep 11, 2019
vertu
(4 articles)
oct 23, 2011
oct 23, 2011
oct 19, 2011
oct 19, 2011
oct 18, 2011
oct 18, 2011
a diverse digital database that acts as a valuable guide in gaining insight and information about a product directly from the manufacturer, and serves as a rich reference point in developing a project or scheme.