'MY COLLECTION WITH PERENNIALS IS AN ECLECTIC MIX OF FABRICS' – VINCENT VAN DUYSEN
on the occasion of milan design week 2021, perennials and sutherland tapped belgian architect vincent van duysen for their fall 2021 collections. the company, comprised of sutherland furniture and perennials luxury performance fabrics and rugs, exhibited the new pieces inside the loggia of the bugatti valsecchi museum.
designboom met with vincent van duysen prior to the opening of this show in the heart of milan where he discussed his collection, the timelessness and serenity behind it, and how he doesn't like to be called a minimalist and instead prefers the term warm brutalist.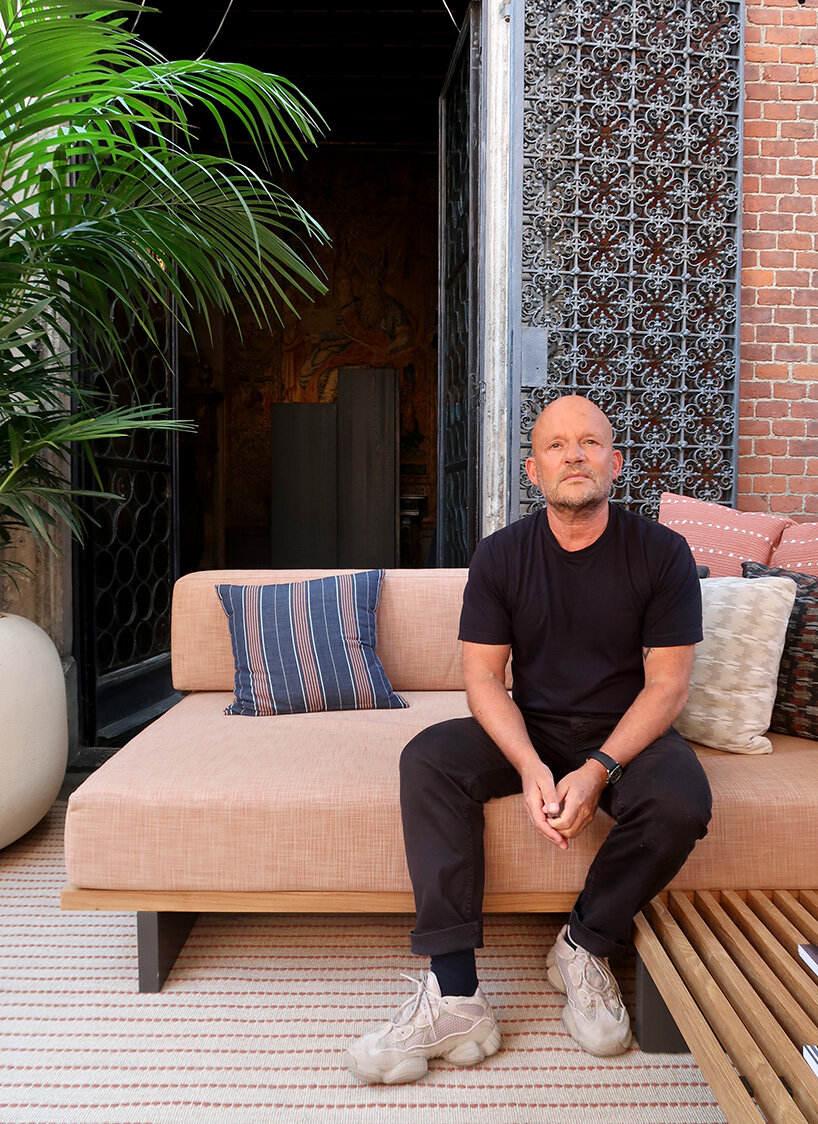 image © designboom
A COLLECTION FULL OF EARTHY INFLUENCES
titled perennials by vincent van duysen, the collection introduces fabrics and rugs that recall van duysen's sensibility and earthy influences. crafted with perennial's 100% solution-dyed acrylic fibers, the luxury performance textiles reference the designer's antwerp home while combining it with the brand's soft touch and sophisticated palette. the collection has been made with perennial's fade-, mildew-, and UV-resistant fabrics and rugs which are able to withstand everyday activities without sacrificing design.
upholstered with perennials by vincent van duysen fabrics, sutherland furniture presents franck modular. expanding on the collection designed by van duysen in 2018, the new piece creates a more versatile and flexible way of sitting. the modular elements sustain the polyethylene wicker backrest, but the frame and base sections square off in a combination of metal and wood, inspired by the wooden slats typical of charlotte perrian designs. the franck sectional sofa is deeper, granting the user more comfort and the ability to kick back and relax.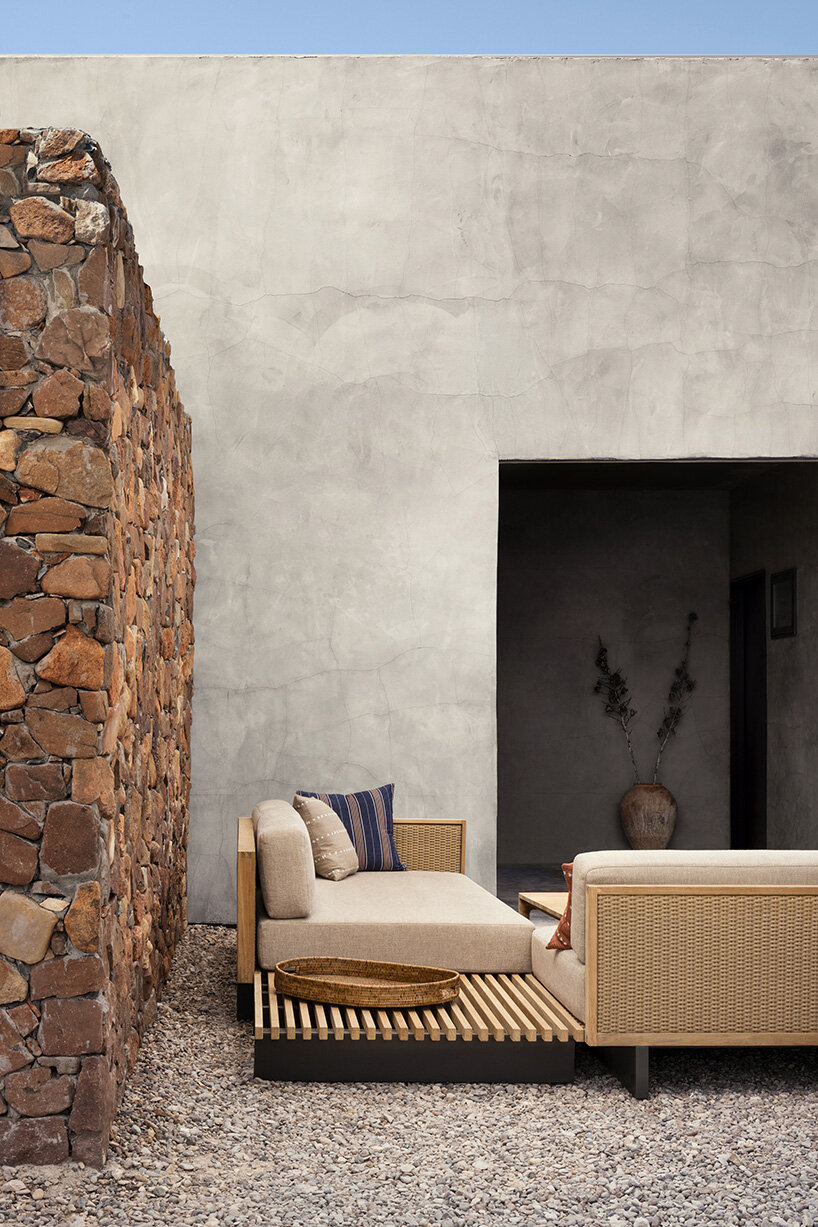 INTERVIEW WITH VINCENT VAN DUYSEN
DESIGNBOOM (DB): DID YOU RECEIVE A BRIEFING?
VINCENT VAN DUYSEN (VVD): it was quite organic. together we decided to extend the franck collection and make an outdoor version still drawing from some of the strengths of the first collection, so we utilized the same materials but changed the section of the wooden structure. in the case of perennials, the collection was inspired by the fabrics, patterns, materials, texture, and color schemes featured inside my house in antwerp. we shared mood boards with perennials, and they liked them, so after a few revisions they became the series.


DB: WHAT IS THE SOURCE OF INSPIRATION FOR THE PROJECT?

VVD: my house in antwerp: wall claddings, textiles, wood, materials, everything.
DB: 
THE COLORS ARE ALL EARTHY AND NATURAL — FROM THE EIGHT NEW FABRICS, WHICH ONE IS YOUR FAVORITE AND WHY?
VVD: yes, in general I like all colors that are naturally occurring or derived from nature such as mud, bone, plaster, dove gray, moss green, or midnight blue. in the case of this collection, I wanted to add strong accents such as blues, reds, and greens.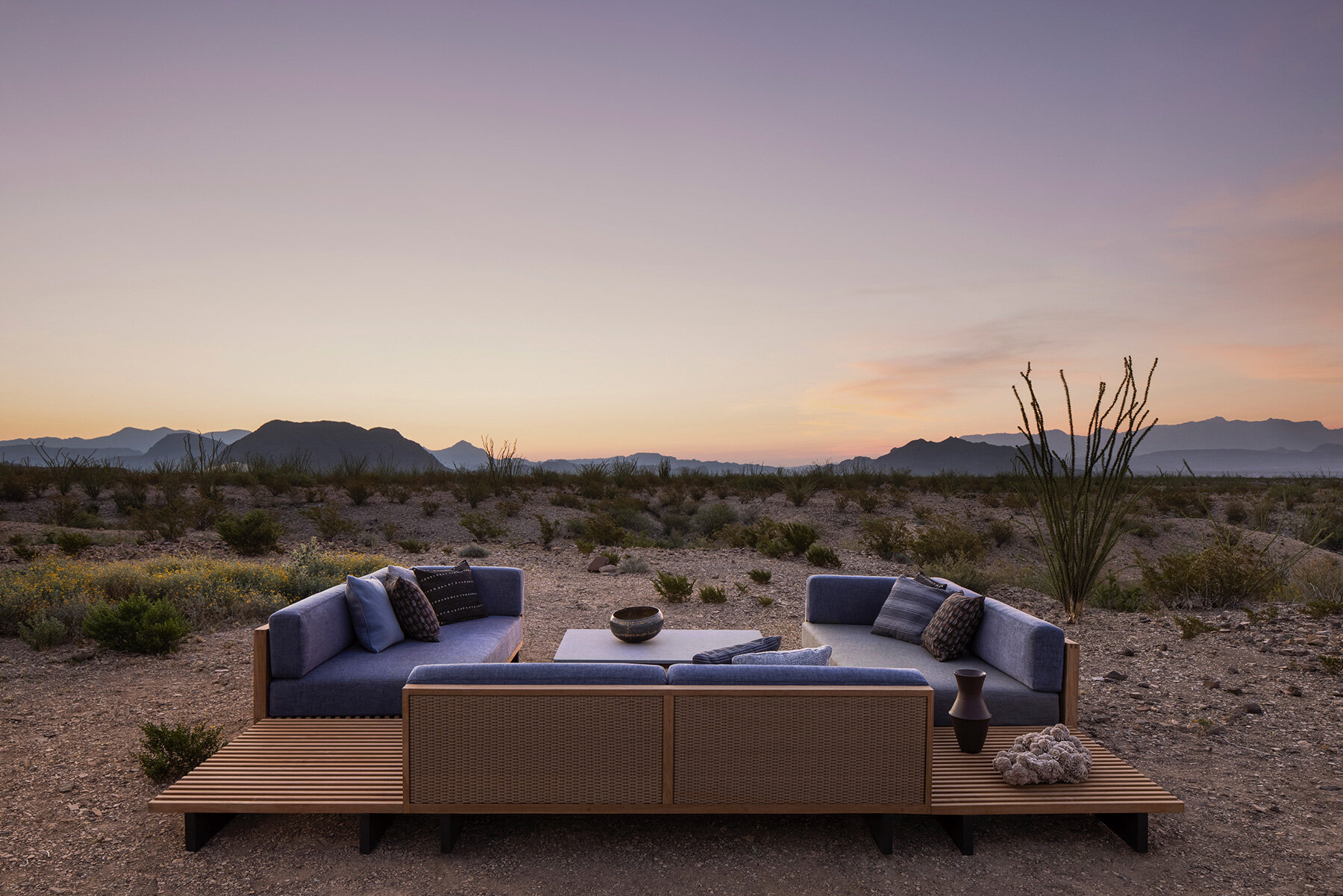 DB: WE READ THAT YOU FIRST WORKED FOR ALDO CIBIC IN MILAN. WHAT DO YOU TREASURE ABOUT THIS EXPERIENCE – STILL TODAY?
VVD: I think that my studies during the emergence of postmodernism and my time with aldo cibic at sottsass associati in milan gave me an appreciation for essential and pure forms but the application of materials, such as linen, natural stone, and oak, is influenced strongly by my belgian heritage.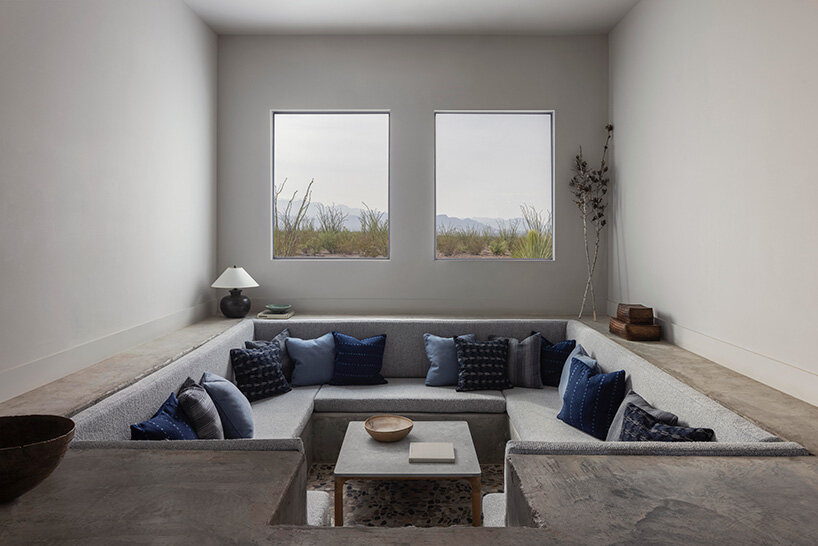 DB: 

YOU ARE TRAINED AS AN ARCHITECT, BUT FROM THE ONSET THERE HAS BEEN A GREAT INTEREST IN INTERIOR DESIGN WITH MOSTLY RESIDENTIAL PROJECTS FOR YOU. WHY IS THIS SO?
VVD: for me it was important to understand how people live in their homes, to somehow discover an art of living, so that I could mold it, later on, into my works. I have never thought of interior design as being severed from architecture: interiors are architecture. interiors and exteriors are closely interwoven.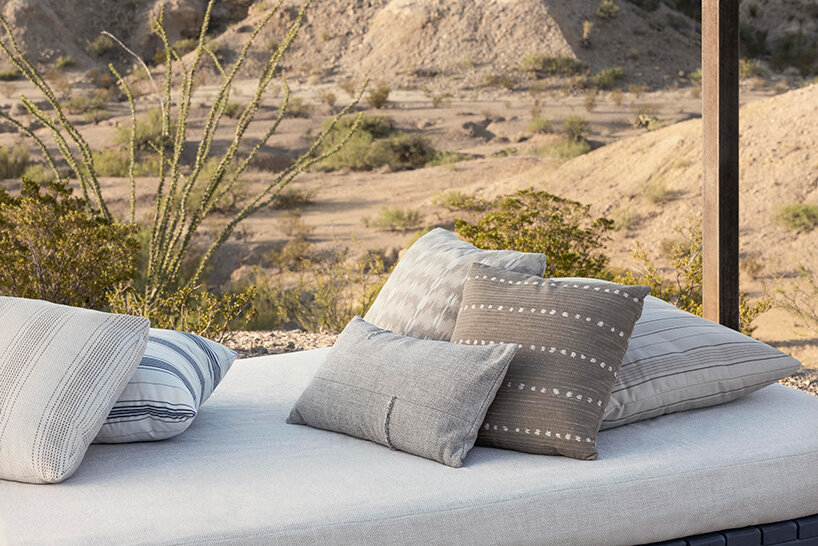 DB: YOU SAY FUNCTIONALITY, DURABILITY AND COMFORT ARE THE PRIME COMPONENTS OF THE WORK, SOMETHING THAT RESISTS FASHION AND TRENDS. CAN YOU PLEASE ELABORATE ON THIS?
VVD: I have always wanted to create serene environments and spaces that are timeless, elegant, and sophisticated. I believe design is becoming more and more what it should be – focused and paying more attention to sustainability, craftsmanship, overall quality and use of nice/high quality materials. I think in future we will see less of the typical 'signature design' with a very recognizable strong statement of the designer. design is getting – on one side – smarter, more user-orientated, production-optimized and flexible (also in the sense that the design language is flexible enough to be used in different contexts, for different purposes). on the other side, you see more little labels creating beautifully hand-made, crafted objects where the high-quality materials, textures and details are clearly more important than the personal statement of the designer.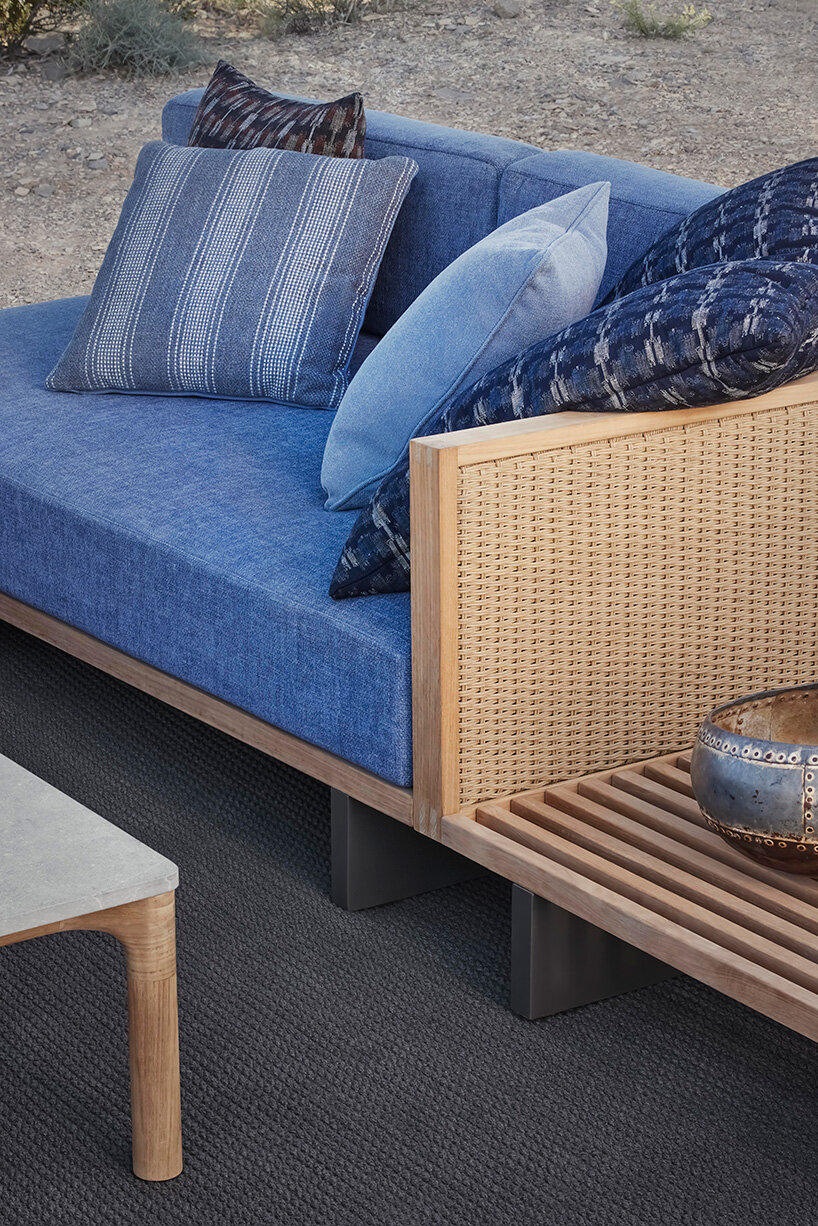 DB: 

YOUR DESIGN ATTITUDE – THAT ALWAYS SEARCHES THE ESSENCE – HAS OFTEN BEEN DEFINED AS MINIMAL WHICH PROBABLY DID NOT MEET YOUR INTENT. CAN YOU EXPLAIN WHY THE TERM MINIMAL IS OVERUSED AND WHY IT DOES NOT SUIT YOU?
VVD: I don't see myself as a minimalist. I want soul in my work. I'm not a mathematical architect or designer – more instinctive and intuitive – and the experience of working for and with different people, and their personalities, gives each project a unique context. also, I think a significant part of the emotion in my work comes from my consideration for the materials within a space. I believe the work goes strongly against the soulless, clichéd ideals of minimalism. I have been called a warm brutalist by the t magazine, see, I think that that term matches my vision and work more than minimalist.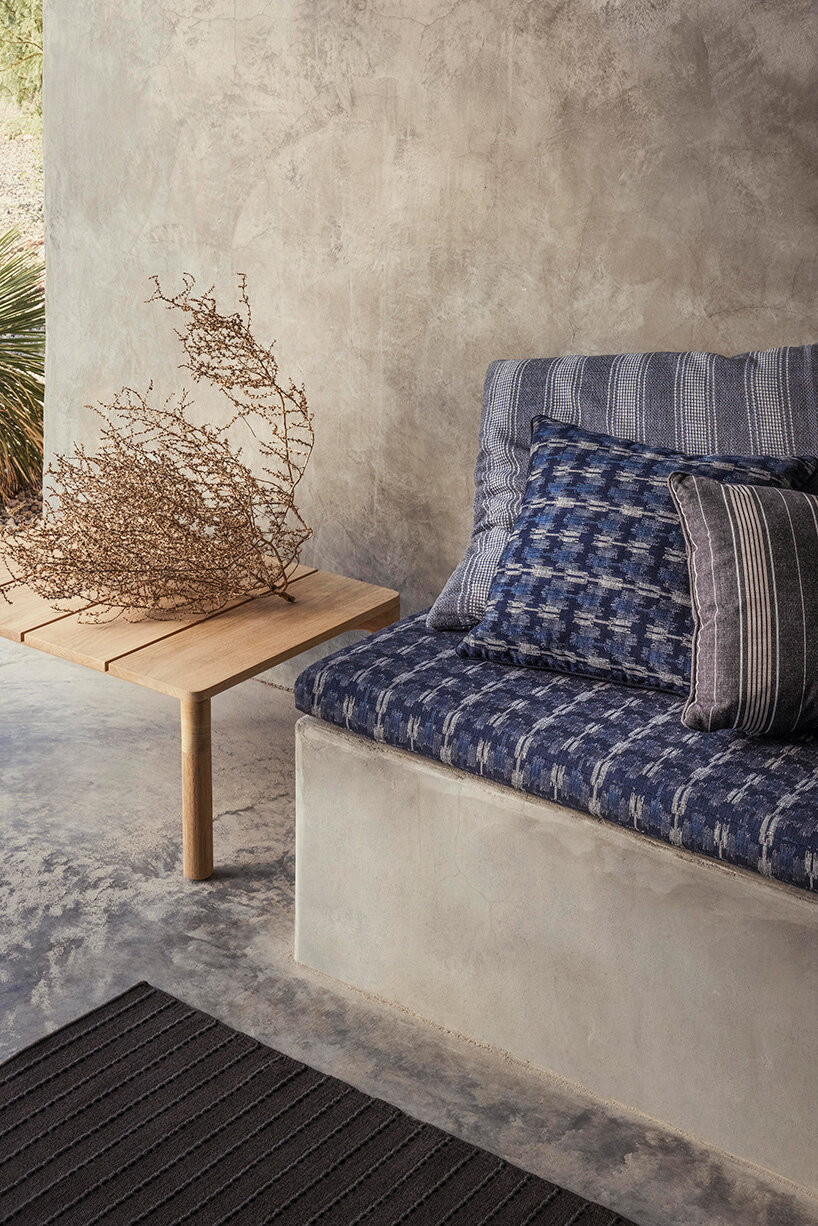 DB: THE USE OF PURE AND TACTILE MATERIALS RESULTS IN YOUR WORK IN A CLEAR AND TIMELESS DESIGN.
CAN YOU SAY SOMETHING ABOUT WHY 'TIMELESSNESS' IS SOMETHING YOU APPRECIATE IN THINGS?
VVD: I enjoy sharing and being inspired, and I think it is important to develop a collection of work that demonstrates a progression or evolution of thinking. I like that people refer to my work so far as timeless, but it is important to me that work continues to be contemporary, surprising, and reaches people on an emotional level. for me, interiors radiate luxury and comfort when the basics of design are pursued – timeless spaces that are defined by the essential, where only light, shape and materials are at play.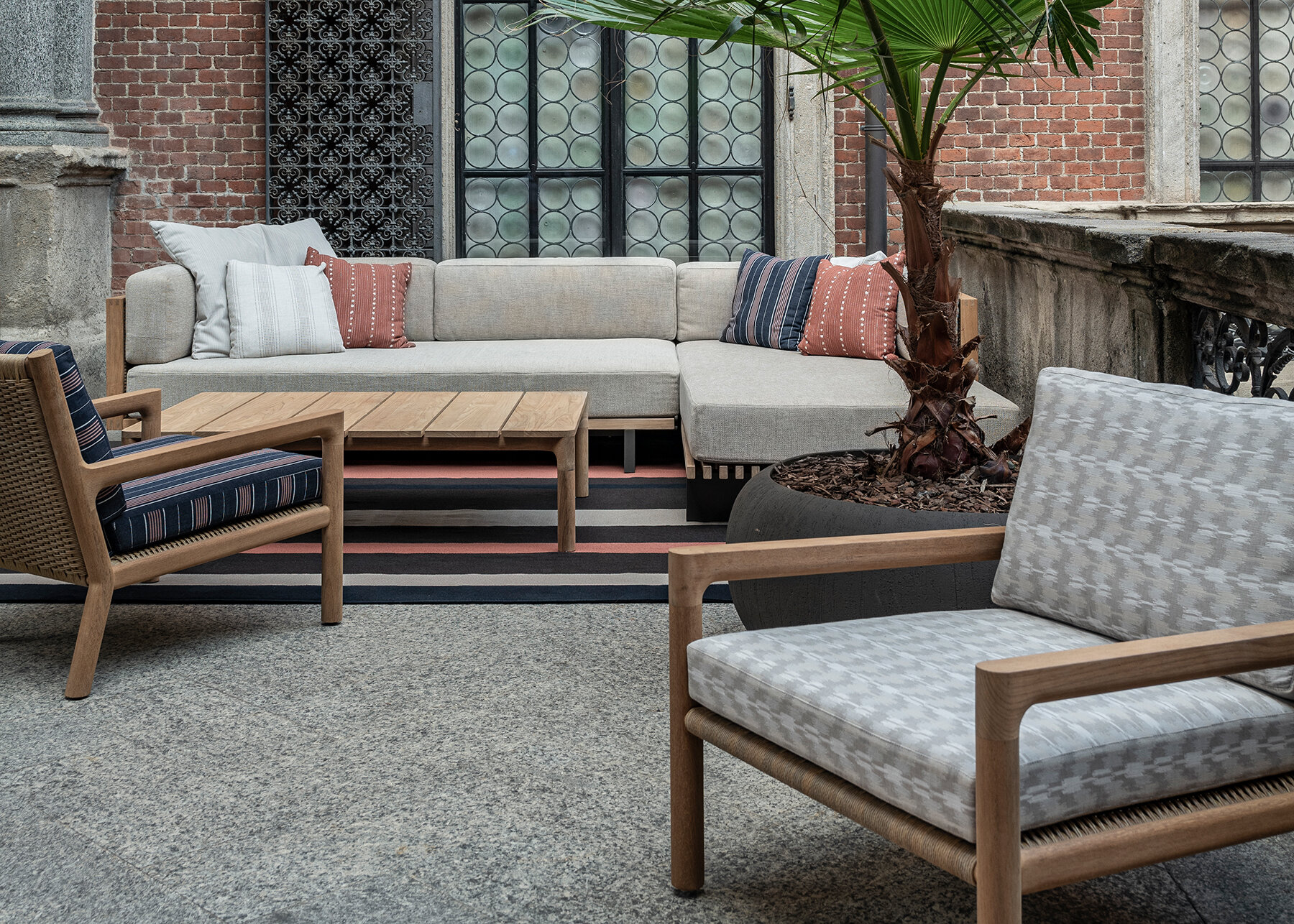 DB: 

IF SO, HOW HAS THE PANDEMIC CHANGED YOUR IDEA OF LIVING? WORKING? CREATING?
VVD: everyday life as we knew it has definitely changed. this is the time, more than ever, to be connected with our inner selves, which has inadvertently called for a big deal of introspection, sort of self-reckoning, a zenith of awareness. this newfound path to introspection and reflection starts with recognizing and admitting that our previous modus vivendi, our working rituals or our haphazard racing across the planet is no longer sustainable. when the planet will go back to normal, we, earth dwellers, will have to thoughtfully ponder on a new normal. in my case, meditation is the ultimate form of introspection, and my home is a temple, an almost sacred place where I balance my mind and body, channelling creative energy while shooing away negativity. I like to surround myself with inspiration, from individuals – my team for example, from art, from beauty. it's the only way to go on and be creative and function well.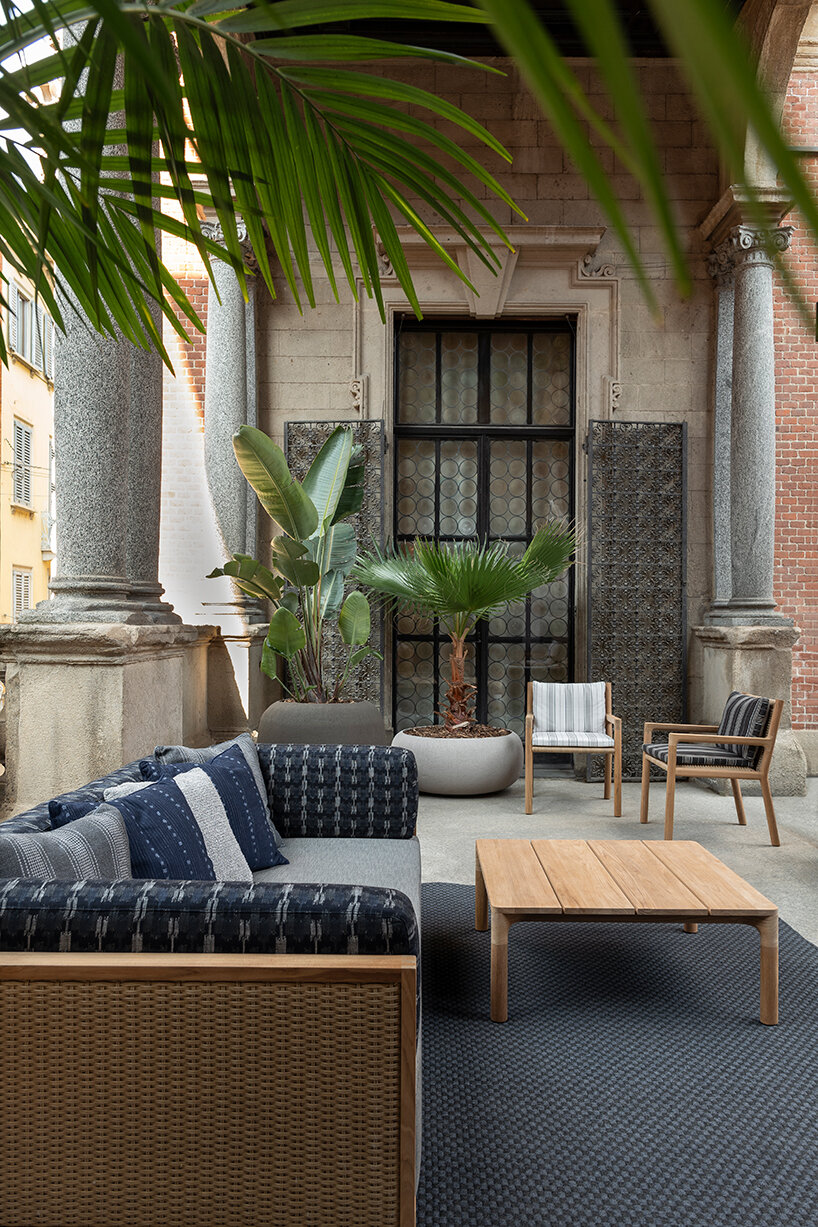 DB: 

WHAT IS THE BEST MOMENT OF THE DAY?

VVD: when I wake up in the morning after showering, my 20 minutes of transcendental meditation.
DB: 
WHAT KIND OF MUSIC DO YOU LISTEN TO AT THE MOMENT?
VVD: a bit of everything. I like latin music, pop, vocalists but I steer clear of super popular artists and songs.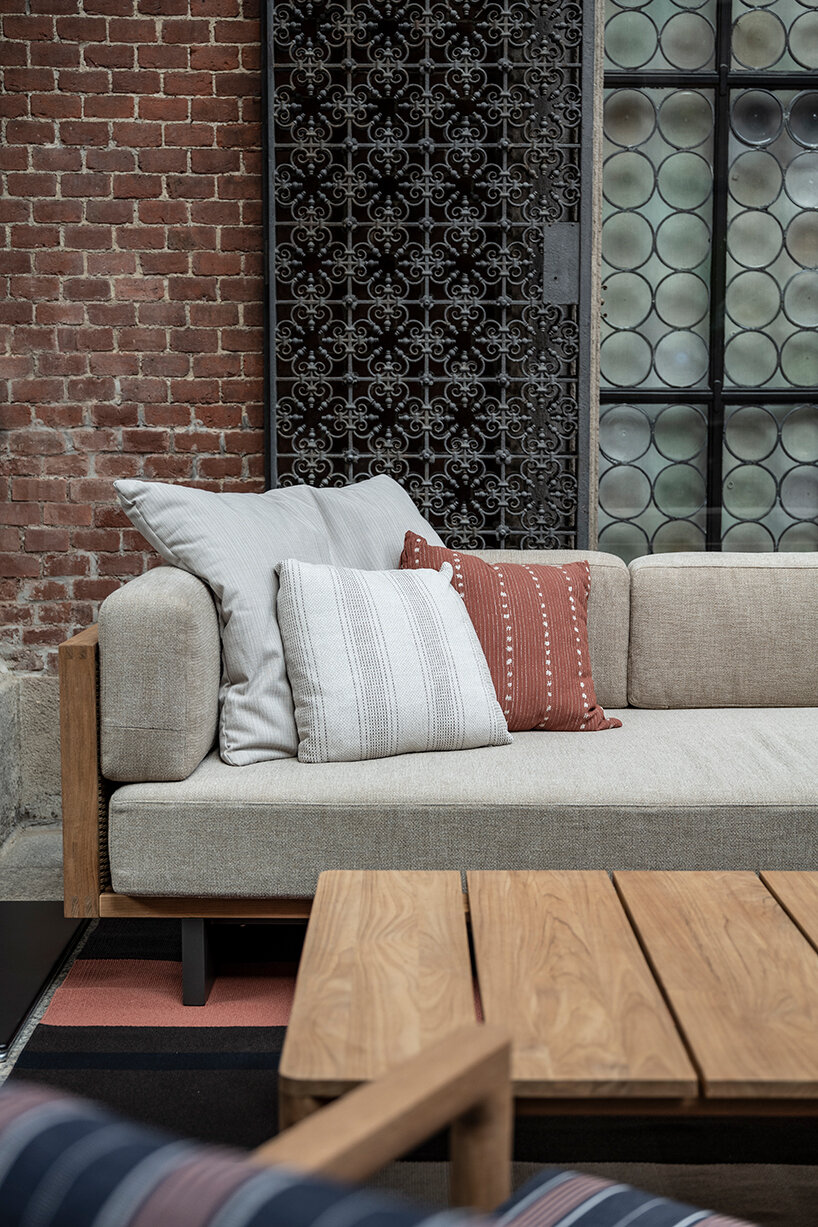 DB: WHAT KIND OF CLOTHES DO YOU AVOID WEARING?
VVD: I am a total black kind of guy. definitely not a fan of prints and busy patterns. comfortable clothes, not too formal… neutral tones from white to black with a focus on midnight blue. 


DB: WHO WOULD YOU LIKE TO DESIGN SOMETHING FOR? 
(MILITARY, VATICAN, etc,.)
VVD: for people who challenge me and with which I have a creative chemistry and a strong interaction. I like working with individuals and clients who get me out of my comfort zone.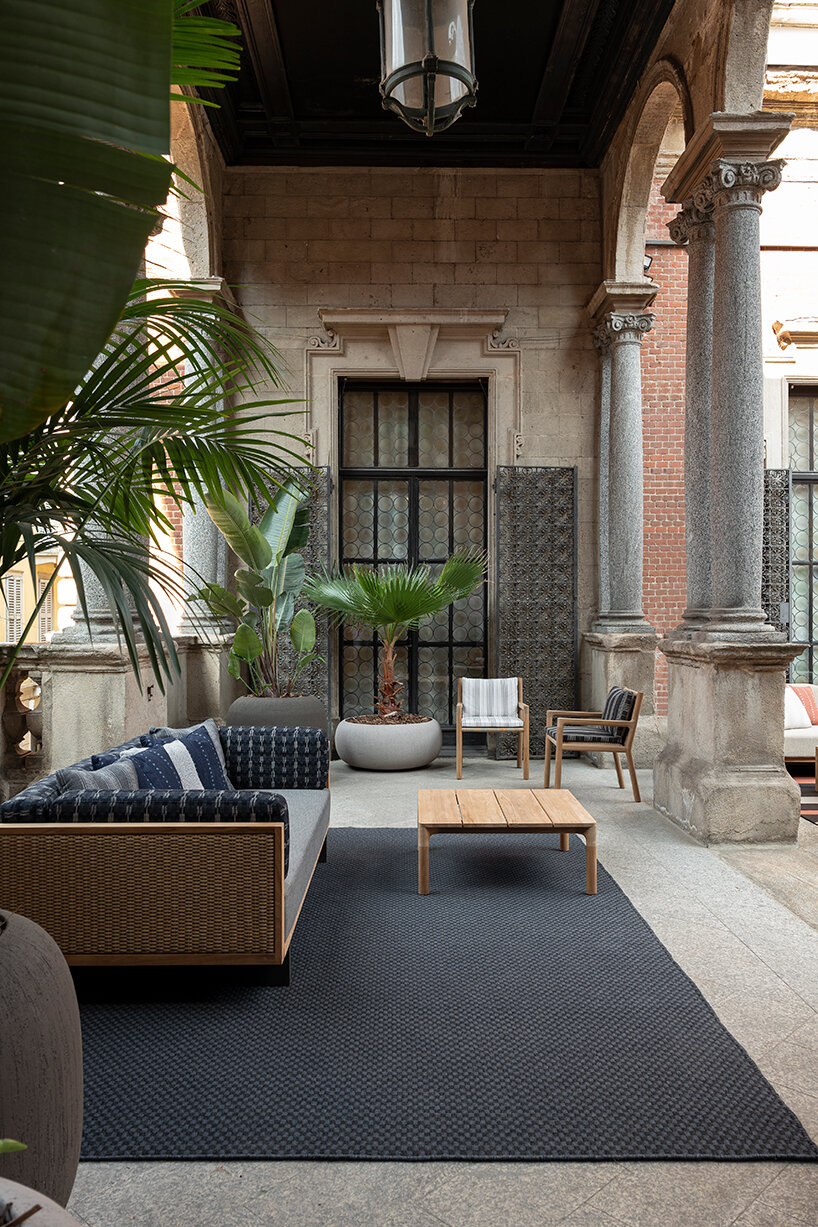 DB: WHAT ARE YOU AFRAID OF REGARDING THE FUTURE?
VVD: the future doesn't really scare me, I only hope we are not going to overbuild and overproduce as we need to take care of the world, to think more in terms of timeless structures and objects.
in general, in regard to future ventures, I find a lot of enjoyment in the consideration of each new project as a chance to test fresh or unexpected ideas. I am continuously designing in my mind, so the chance to innovate and further develop this 'red thread' that runs through my work is always a welcome challenge. I look forward to surprising my clients and giving each project a sense of integrity and individuality.
project info:
name: franck modular outdoor furniture & perennials by vincent van duysen outdoor fabrics
design: vincent van duysen
company: perennials & sutherland
juliana neira
I designboom
sep 20, 2021
KEEP UP WITH OUR DAILY AND WEEKLY NEWSLETTERS
a diverse digital database that acts as a valuable guide in gaining insight and information about a product directly from the manufacturer, and serves as a rich reference point in developing a project or scheme.
designboom will always be there for you
milan, new york, beijing, tokyo

,
since 1999