dec 21, 2010
streeeeeet bench by vincent wittenberg + guy königstein
streeeeeet bench by vincent wittenberg + guy königstein
eindhoven-based designers vincent wittenberg and guy königstein have developed a series of alternative street infrastructure for common urban spaces.
the street usually refers to the pavements, roads and traffic islands – areas which have the potential to offer new design opportunities. following this perception, one can initiate collaborative and participative urban processes, from which both the municipality and the residents profit, eventually creating a more interesting and vivid street.
the bench is made up of individual chairs which can be released and used separately by inserting a five shekel coin
for their project entitled 'streeeeeet', the duo came up with a series of interventions realized in bat-yam, israel, one observation they made of the residents' habits was use of private chairs in public spaces. although the arcades in front of the shops might be publicly used within the street, the area officially belongs to the shops. every morning the shop keepers place a chair in front of their stores and use it throughout the day. wittenberg and königstein have proposed to the municipality to replace existing public benches with an option that consists of individual seats. working on a system similar to that of paying to use a shopping cart at the grocery store, here, the bench itself is a docking station. using a five shekel coin, one can release a seat and place it in a different spot. the deposit is returned when one brings the seat back.
a chair being used individually
releasing the chairs
detail
the bench in use
observations from bat-yam
observations from bat-yam
observations from bat-yam
sep 29, 2014
sep 29, 2014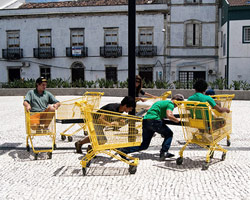 oct 02, 2013
oct 02, 2013
may 30, 2012
may 30, 2012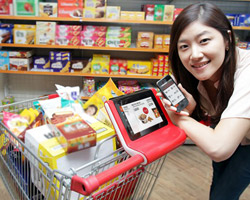 jul 28, 2011
jul 28, 2011
may 04, 2011
may 04, 2011
may 21, 2010
may 21, 2010
aug 17, 2017
aug 17, 2017
aug 14, 2017
aug 14, 2017
jul 24, 2017
jul 24, 2017
dec 22, 2010
dec 22, 2010