during autumn 2017, VITRA is opening two 'pop-up' stores in zurich, switzerland, and amsterdam, the netherlands, to celebrate the versatility of the iconic 'eames plastic chair' by charles and ray eames. the temporary shops welcome visitors into an almost shrine-like experience where they can configure their own personal version of the design classic. they can mix and match 14 different armchair and side chair shells with a wide array of bases, colors and upholstery options.
located near the vibrant paradeplatz (poststrasse 5-7), the zurich-based 'pop-up' is open from october 13th 2017 to january 27th 2018, whilst the amsterdam store at reestraat welcomes visitors from november 3rd 2017 to january 27th 2018.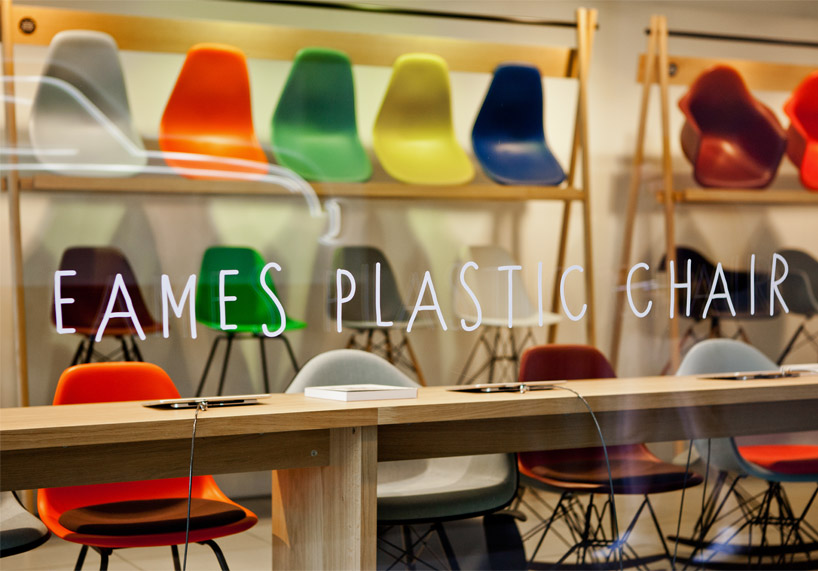 the 'pop-up' shops are dedicated to the versatility of the design classic
image © VITRA, photo: dejan jovanovic
set to be open for three months, the VITRA 'pop-up' stores use a hybrid retail approach to their dedication to the 'eames plastic chair'. alongside the physical shopping displays, which can be a source of inspiration, digital elements are embedded to enhance the customer experience. large touch screens, as well as tablets, can be used by guests to configure their own product. these are then connected to the brand's online shop to allow access to more than 100,000 different compositions, and enable order placing.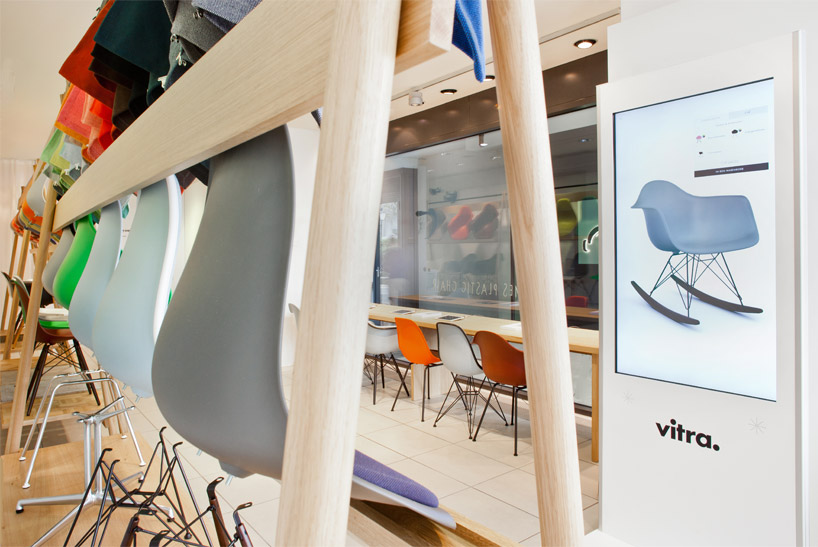 guests can explore the countless options of bases, shells, colors and upholstery
image © VITRA, photo: dejan jovanovic
created by famed american designers charles and ray eames, the 'eames plastic chair' was created in 1948 as part of a competition at the new york museum of modern art. the iconic designs were the very first plastic chairs to be manufactured using industrial methods. now produced by VITRA for europe and the middle east, they offer countless combinations, whilst still matching the authentic design of the authors. this versatility has led the pieces to seamlessly fit with the widest range of settings, from dining and living rooms to home offices and even the outdoors.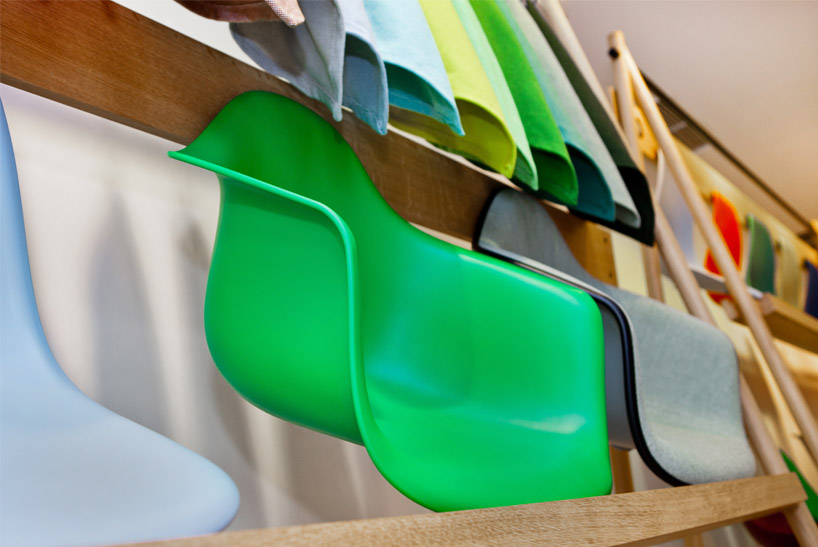 the physical displays act as inspiration for shoppers
image © VITRA, photo: dejan jovanovic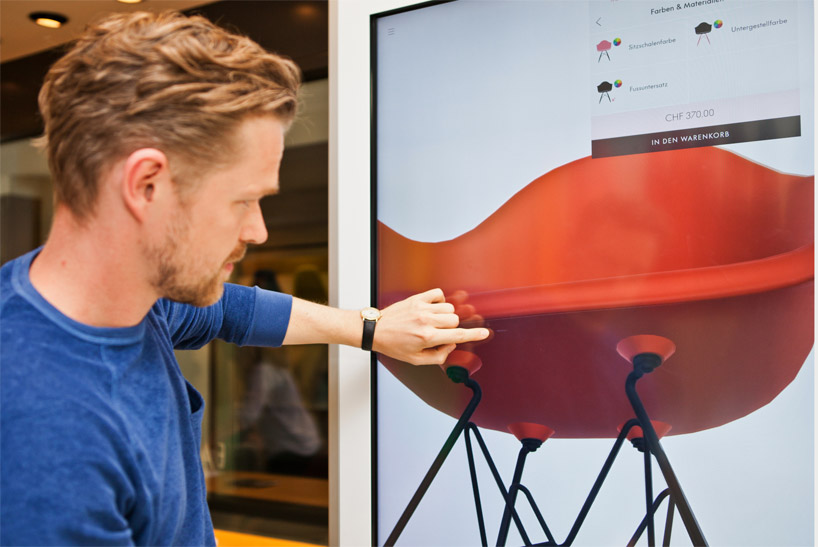 large touch screens enable guests to configure their own versions of the 'eames plastic chair'
image © VITRA, photo: dejan jovanovic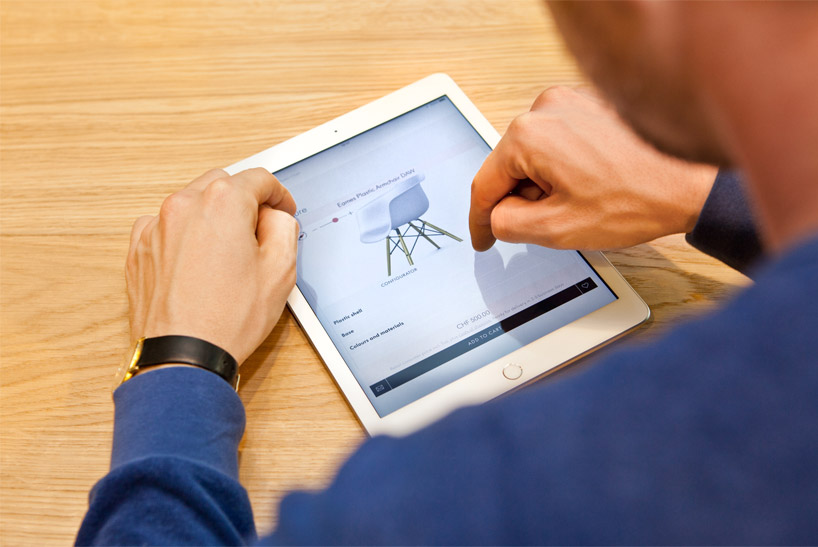 the digital tools are linked to the brand's online store where 100,000 configuration options are available
image © VITRA, photo: dejan jovanovic

the store is complemented by items from the VITRA accessories collection
image © VITRA, photo: dejan jovanovic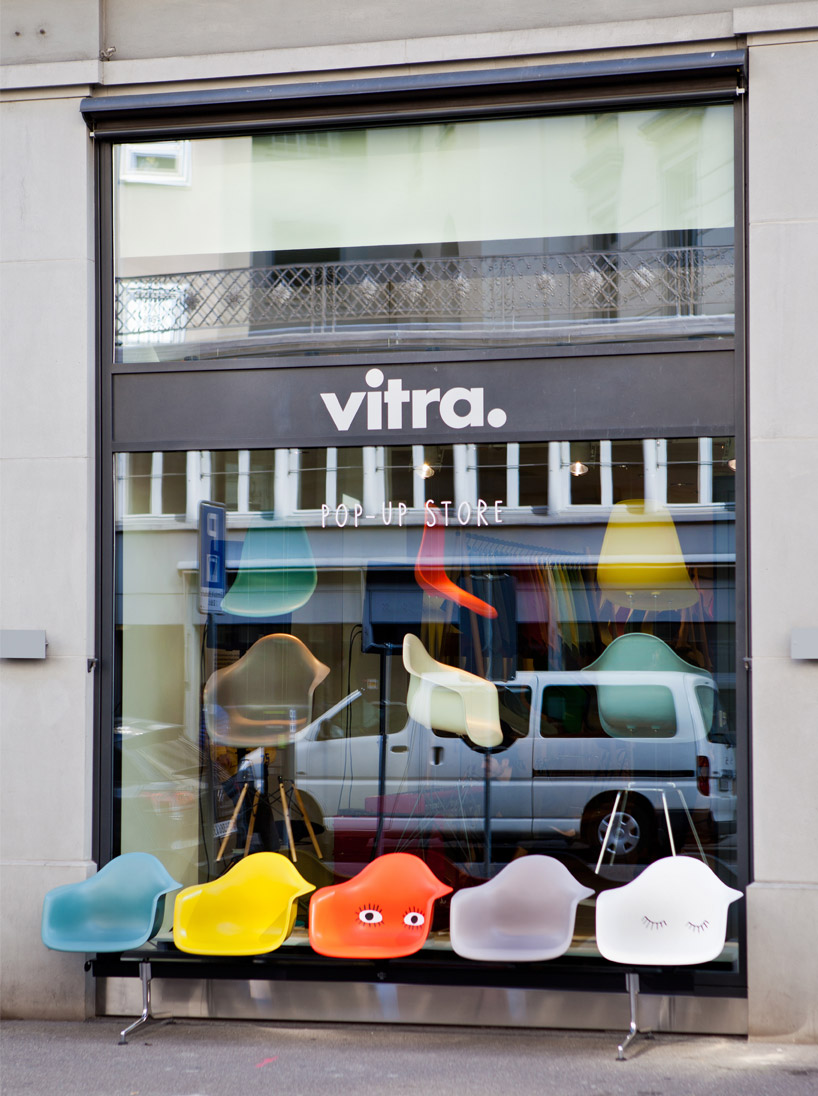 the zurich 'pop-up' is open from october 13th 2017 to january 27th 2018
image © VITRA, photo: dejan jovanovic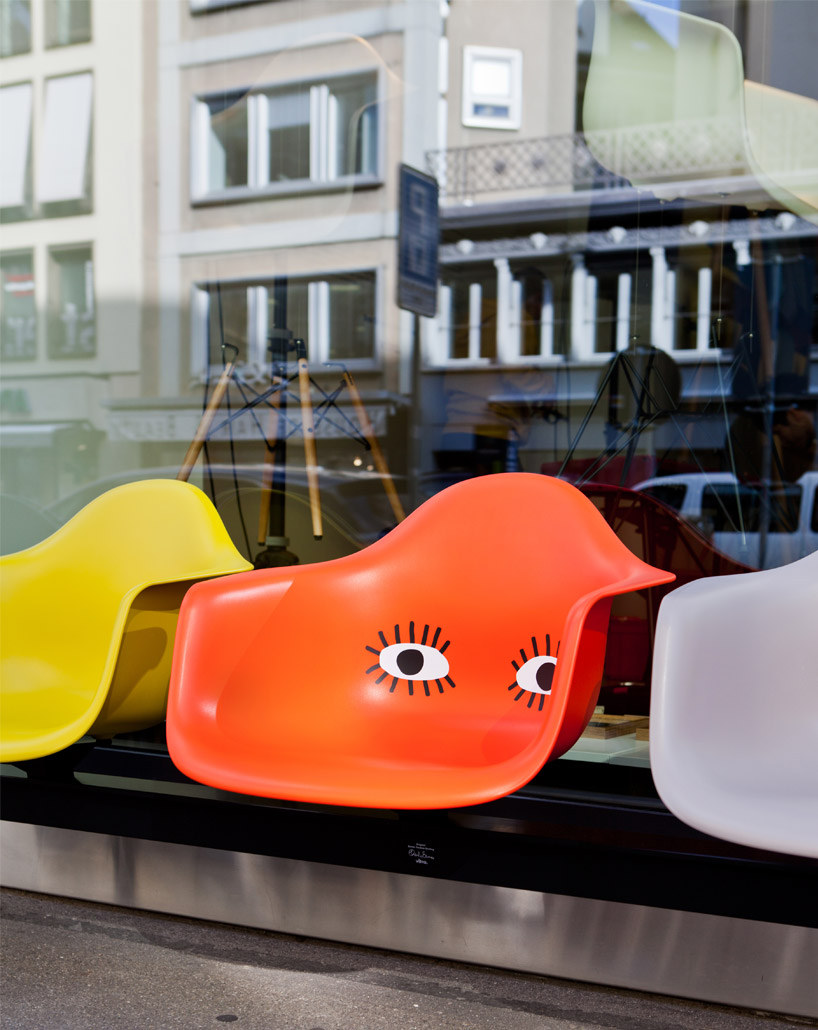 charles and ray eames designed the chair for a competition at MoMA in new york
image © VITRA, photo: dejan jovanovic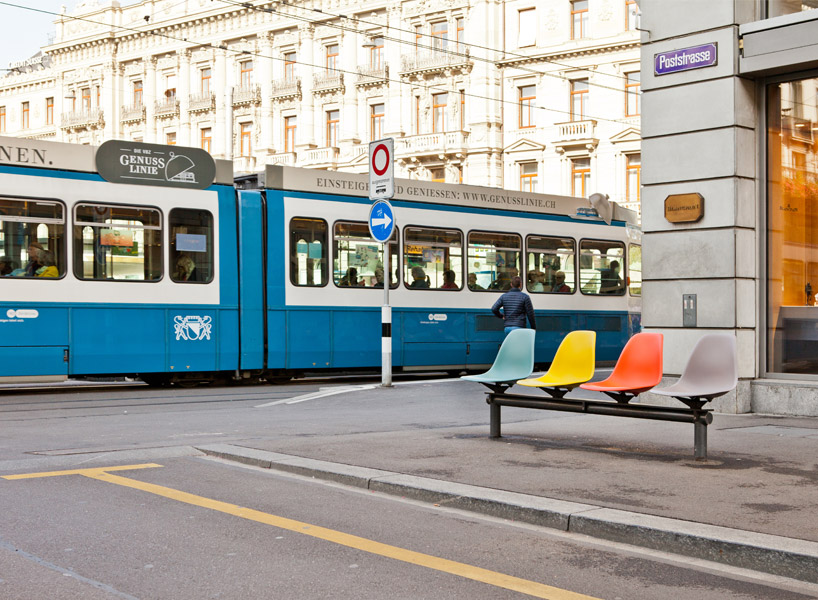 the design classic fits almost any setting, even the outdoors
image © VITRA, photo: dejan jovanovic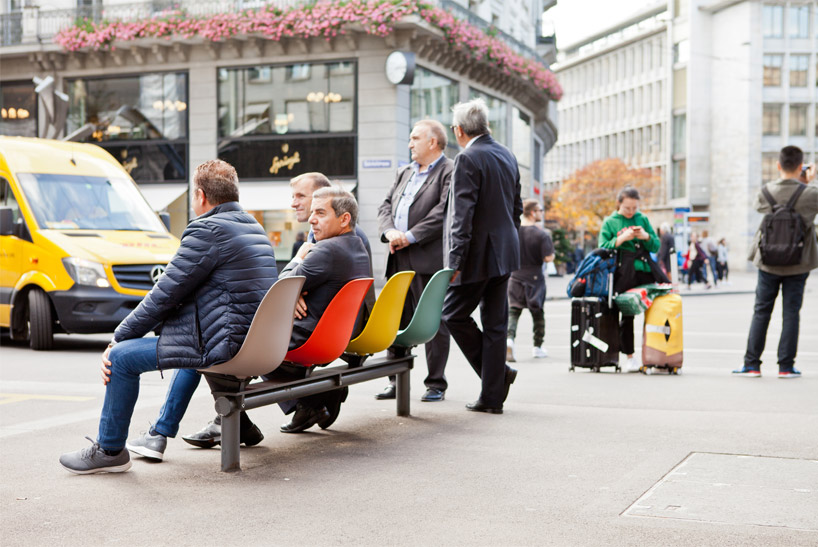 the amsterdam-based 'pop-up' is open from november 3rd 2017 to january 27th 2018
image © VITRA, photo: dejan jovanovic
vitra
(57 articles)
jun 02, 2017
jun 02, 2017
apr 22, 2017
apr 22, 2017
mar 08, 2017
mar 08, 2017
jan 18, 2017
jan 18, 2017
jan 10, 2017
jan 10, 2017
nov 07, 2016
nov 07, 2016