'I like to be on the edge of the possible,' remarks one of jørn utzon's most famed quotes. as the architect of the iconic sydney opera house, the quote not only sums up his design philosophy but also reflects his portfolio of progressive architecture, from suspended sculptural shapes to literal clifftop structures. as the second short film as part of VOLA on design, the series offers a window into the extraordinary creative mind of the late jørn utzon. it reaffirms why he is considered one of the great architects of the 20th century.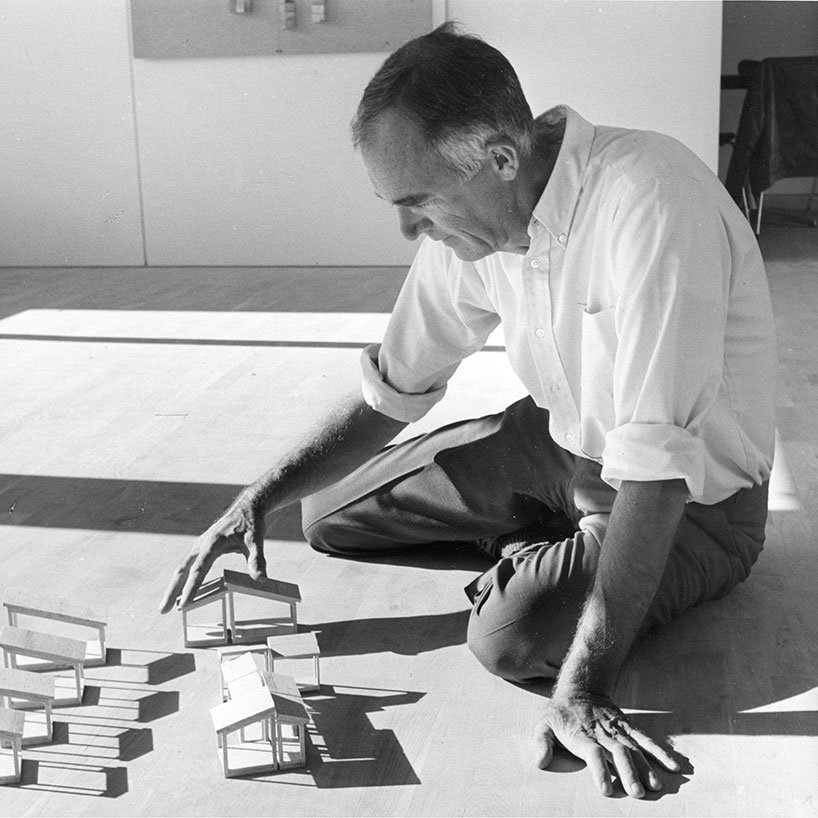 portrait of jørn utzon in his studio
image: utzon centre / utzon archive, utzon foundation (can lis)
(main image: can lis in mallorca, spain)
born and raised in denmark, jørn utzon's nordic architectural style was heavily influenced by his fascination with travelling and the rich, historical structures and methods of construction he saw, from peruvian inca architecture to chinese pagodas. lasse andersson, creative director of the utzon centre, explores three of utzon's architectural masterpieces in VOLA's second on design film: the sydney opera house, ahm house and can lis. although unique in space, the work reflects his clear understanding of the singular experience of architecture and its relationship to time, nature and its surrounding environment. the video delves into the approach, inspiration and process behind the designer and his design, highlighting even how metaphors informed his shapes. the series confirms why he is still one of the most celebrated and visionary danish designers.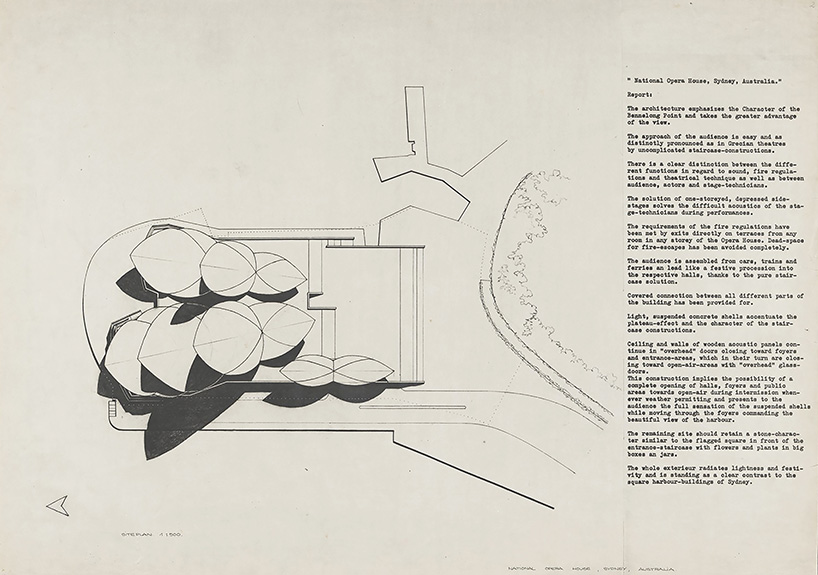 jørn utzon's design for the sydney opera house, submitted in 1957
image: utzon centre / utzon archive, utzon foundation (can lis)
in 1957, jørn utzon submitted a concept for the competition to design australia's sydney opera house – and won. completed in 1973, his design is seen as an iconic symbol of the nation, its city, and utzon's creative ability. both expressive and sculptural in form, the building is defined by its organic 60-meter-high shell, covered with ceramic tiles. its complex structure was made from concrete, and set new standards and possibilities for the material and architecture itself. furthermore, his design is celebrated for maximizing the full extent of it's bennelong point harbour-side setting which makes the design visible from across the city and bay.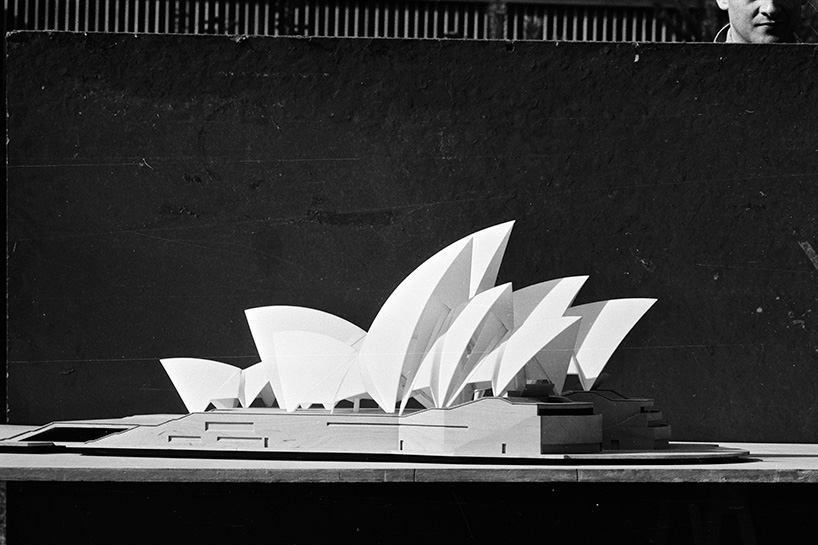 model of the sydney opera house
image: utzon centre / utzon archive, utzon foundation (can lis)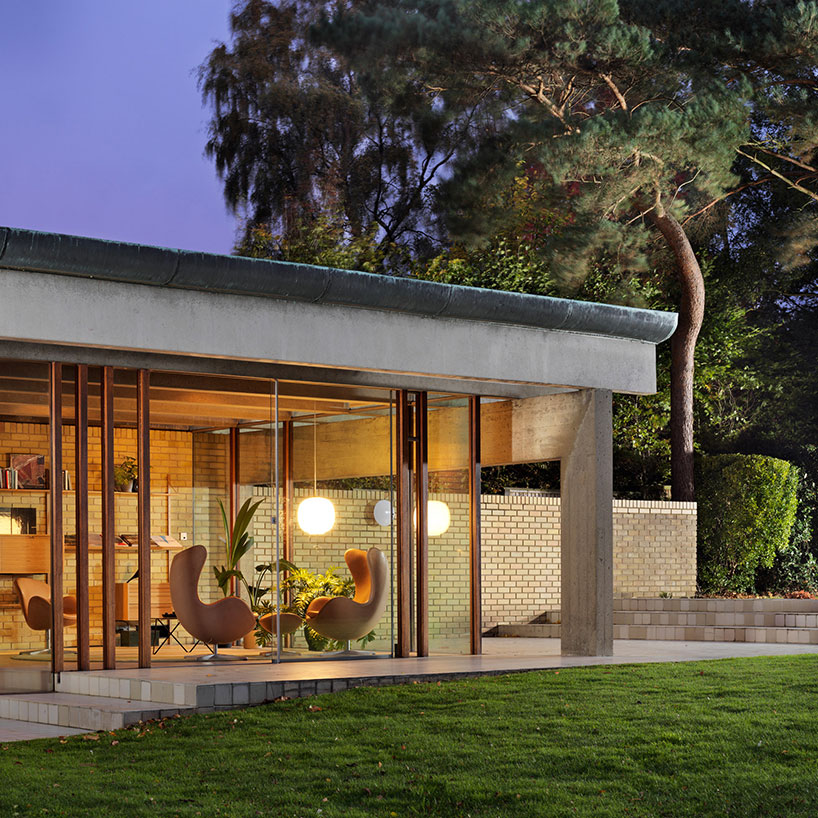 ahm house in harpenden, hertfordshire, UK
photo: james o.davies
whilst working on the opera house, the architect met povl ahm, a structural engineer for the project, who he then designed a family home for in harpenden, hertfordshire, UK – his only built design in the country. encompassing an open plan, ahm house dramatically unfolds as you ascend the steps from the entrance hall. a generous sitting room features floor-to-ceiling glass to connect seamlessly to the garden. natural light illuminates the interior brickwork, coffered ceiling, concrete beams, strips of pine, and tiled floors – the same tiles used for the shells of the sydney opera house. its present day owners recently approached coppin dockray to sensitively restore the home, which was completed in 2018. re-modelled lighting and furniture were chosen to reflect the building's physical and historic context, and complement its original material palette.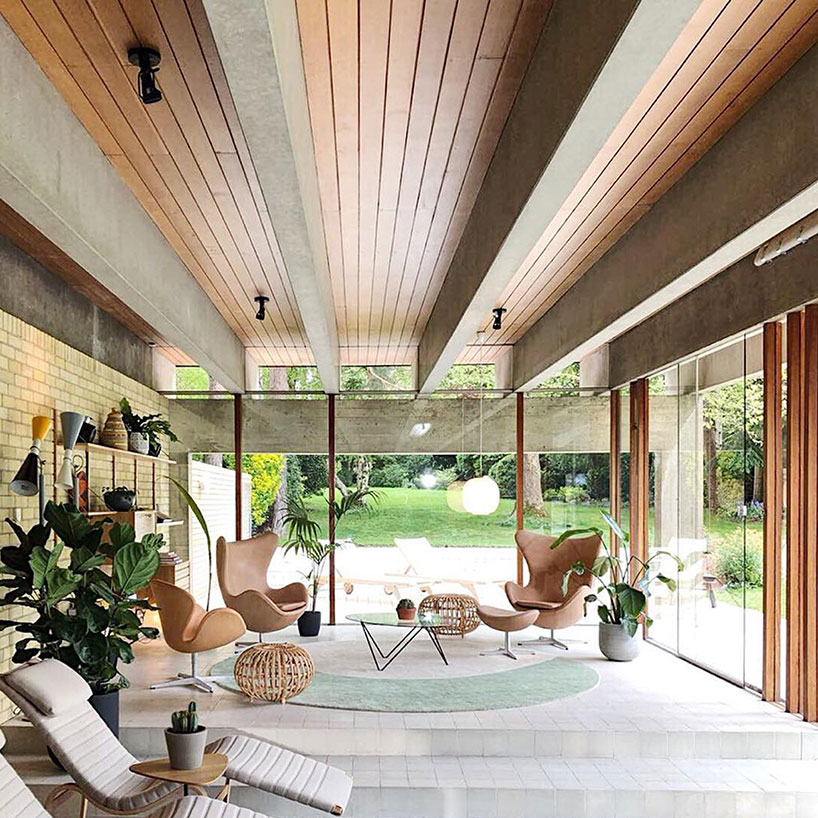 ahm house. the light-filled living room embraced a mixture of raw materials, restored in 2019 by coppin dockray
photo: james o.davies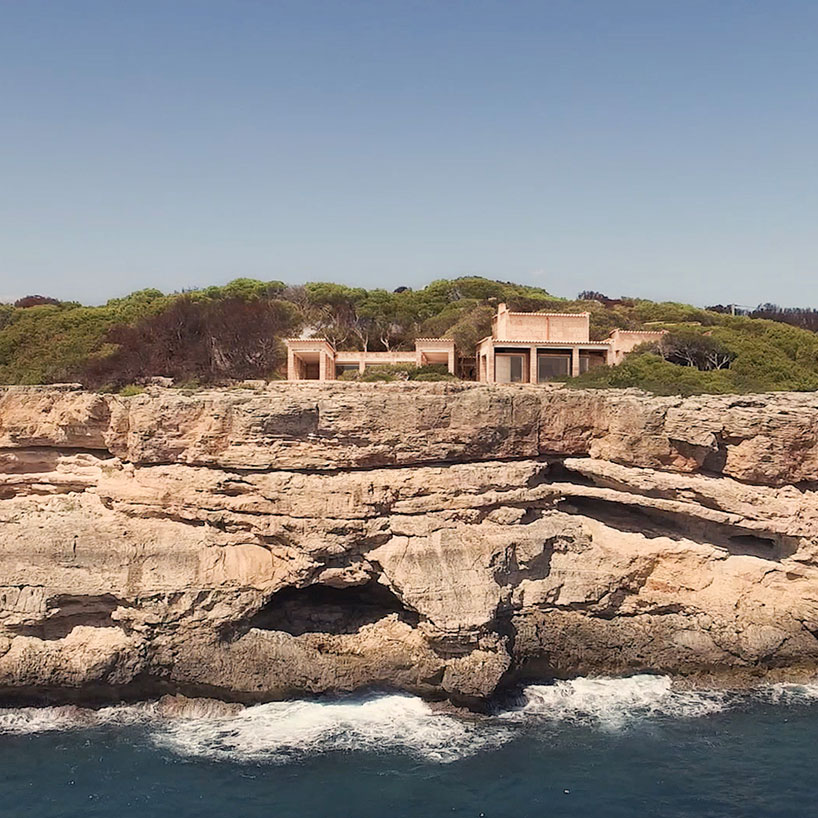 made from the land it was built on, can lis was constructed by hand out of mallorcan sandstone and was completed in 1973
image: workshops.archi
his travels led him to the island of mallorca, where he built his family home, can lis, in 1973. as if cut from the cliffs on which it stands, the home is built from large blocks of local stone using traditional mallorcan building methods. the materials have aged beautifully and naturally over time, now evoking a sense of mysterious allure yet immense stature akin to that of an ancient ruin. like its built-in furniture, the rooms are each configured with a view out to the ocean, arranged in a series of pavilions connected by courtyards. a seven-meter-high ceiling and five large windows define the living room, where a beam of light slowly shines through a small opening in the western wall. this detail visualizes how jørn utzon considered that happiness has to be counted in seconds. the result evokes feelings of cosiness, wellness and contentment, despite its visual spareness. it once again exemplifies the designer's attention to seamlessly connect the architecture and its surrounding nature.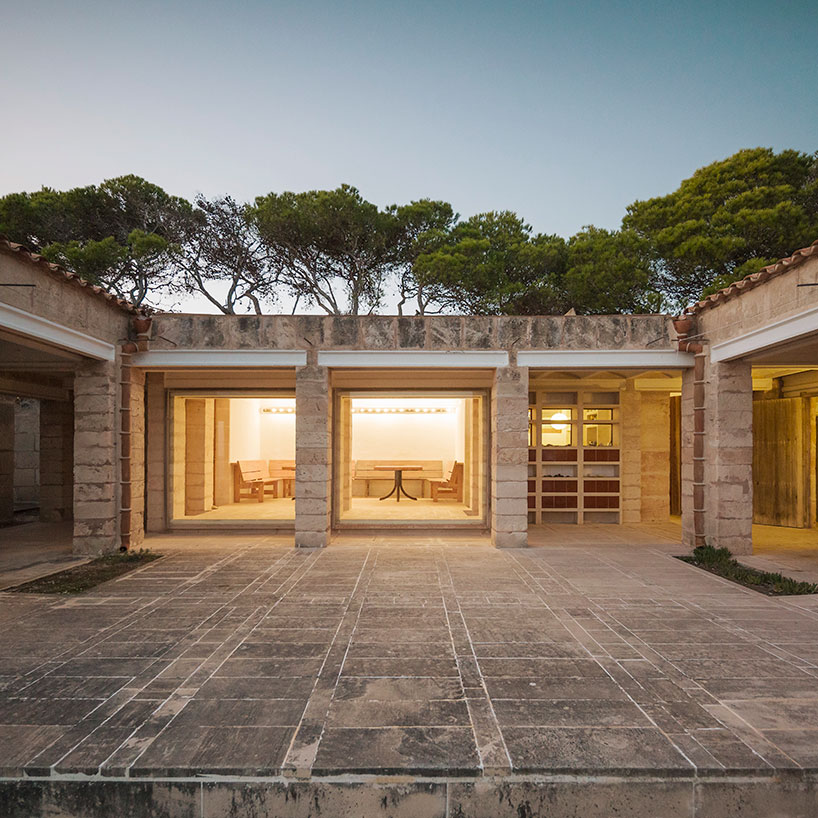 the design reinterprets local stone and traditional craftsmanship
image: pedro-pegenaute
watch the full video, 'a great danish designer – jørn utzon', at the top of the article.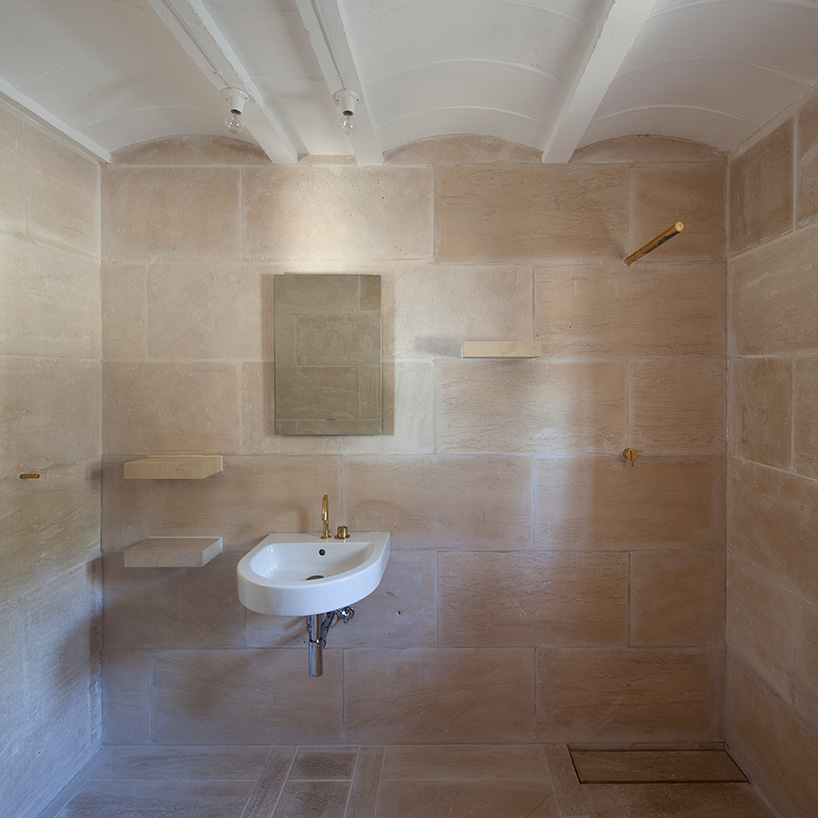 utzon's design has both a modern simplicity yet is reminiscent of an ancient ruin
photo: torben eskerod
(read more on this project here)
project info:
series: VOLA on design
film title: a great danish designer
film subject: jørn utzon
jun 03, 2020
jun 03, 2020
jun 02, 2020
jun 02, 2020
jun 01, 2020
jun 01, 2020
jun 01, 2020
jun 01, 2020
jun 01, 2020
jun 01, 2020
jun 01, 2020
jun 01, 2020
aug 02, 2019
aug 02, 2019
jan 10, 2017
jan 10, 2017
nov 30, 2008
nov 30, 2008
VOLA
(6 articles)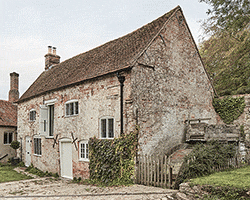 feb 17, 2020
feb 17, 2020
jan 24, 2020
jan 24, 2020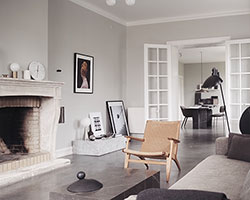 oct 03, 2019
oct 03, 2019
a diverse digital database that acts as a valuable guide in gaining insight and information about a product directly from the manufacturer, and serves as a rich reference point in developing a project or scheme.