'before design, there is empathy. without it, there is no good design,' notes ilse crawford, founder of studioilse. for the british designer, design is much more than just form. she believes wellness and wellbeing is key to creating an environment, from the architecture through to the interior and furnishings. as the third short film as part of VOLA on design, the series explores how design can enhance and support our daily interactions, behaviors and attitudes, especially highlighting the role wellness and wellbeing plays.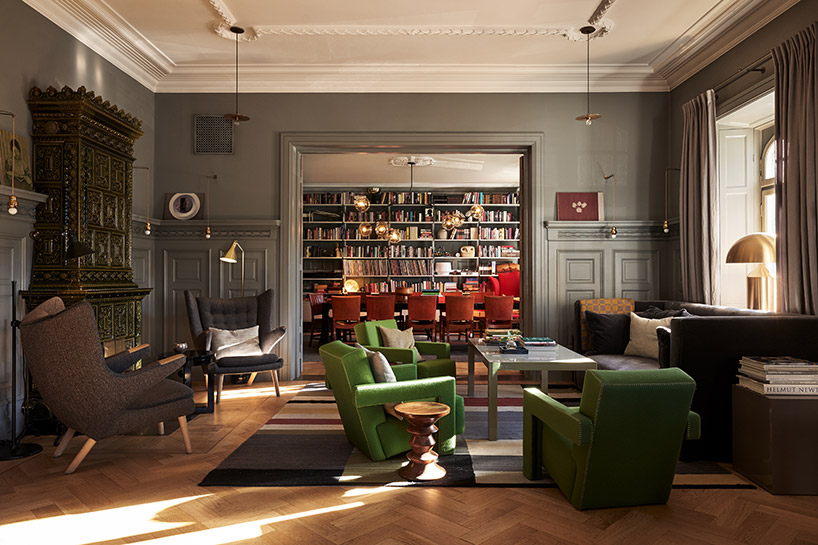 inside ett hem
for ilse crawford, her focus on the real needs of people and lives, rather than aesthetics, defines her ethos. she believes this understanding of humanistic values – and the integration of all our innate senses – into design is what makes us human. this is in the aim of creating an environment that has a positive influence of us, our mood and behavior.
'it's important to design for the senses because we are primal creatures and we read our environment through the senses,' states isle crawford. 'they are still what connects us to the world no matter whether we feel that intelligence is a more valuable thing. I believe our senses are another intelligence.'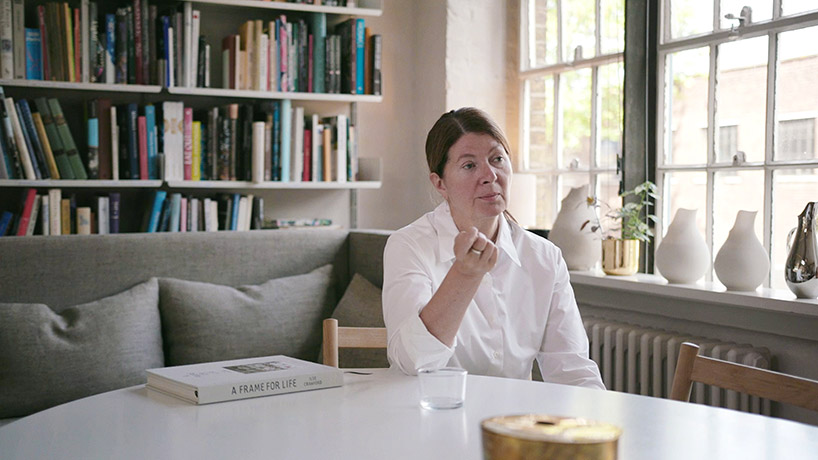 ilse crawford, founder of studioilse
in VOLA's third on design film, the message of wellness and wellbeing is exemplified in studioilse's project ett hem, a stockholm-based hotel that encapsulates its swedish name, 'a home'. built by fredrik dahlberg in 1910, its new layout was configured back to that of its original blueprints. this was in the aim of preserving personal quality and continuing the existing home's story. the common areas unite outdoor and indoor spaces to create a harmonious sense of togetherness. these help define naturally friendly environments, where the boundaries between staff and guests seem to dissolve.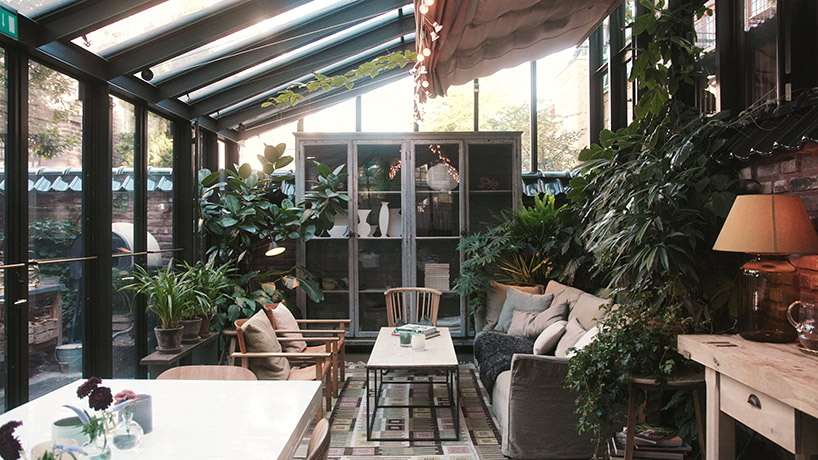 the design of ett hem builds on more than its aesthetic and interior furnishings. it addresses wellness and wellbeing in the true meaning of the word, creating a space of real human warmth for those who stay there and those who work there. it highlights how design is part of a much bigger system. to create a space that is loved and lasts, to make matter matter, those values have to be embedded from the beginning. 'we spend 87% of our lives inside buildings, how they're designed really affects how we feel and how we live,' concludes ilse crawford.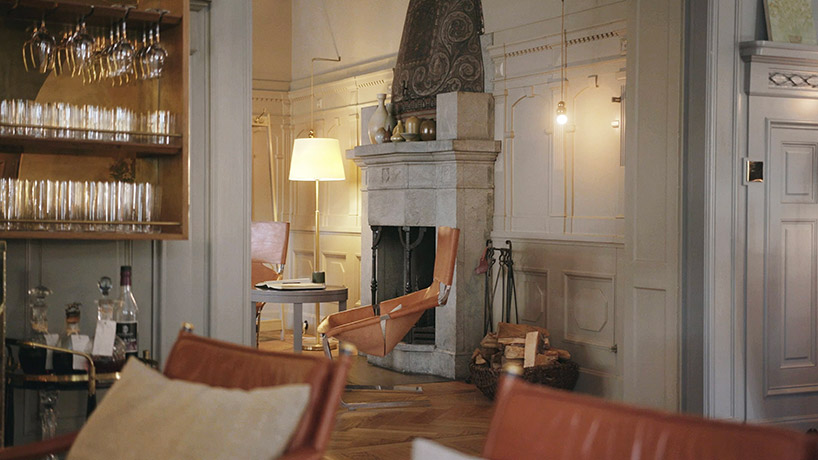 with the original home filled with objects, artwork, textiles and furniture, the hotel still embraces a mix of vintage and modern objects that appear as if collected over decades. these furnishings range from deep colors to tactile materials like velvet, wood and brass to provide textural richness. unique in appearance, each one was actually chosen for their material quality, durability, comfort, ease of use and, ultimately, how it will make someone feel. the results define an interior that is authentic, soothing and human.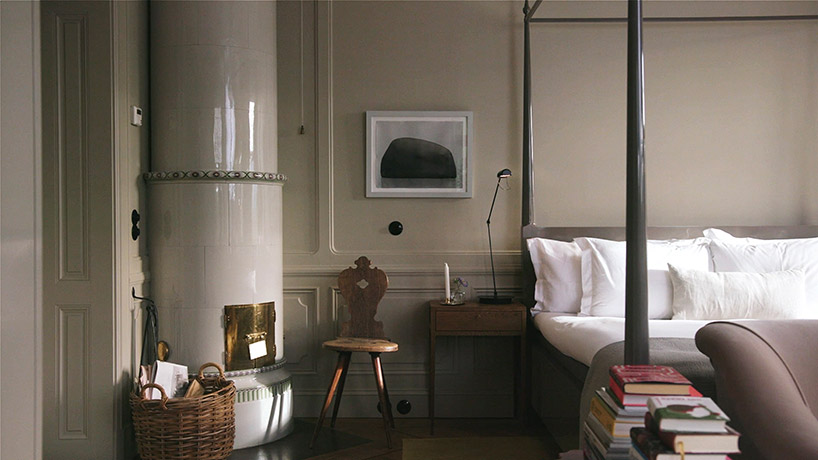 the hotel reflects swedish culture and seasons. the interiors are flooded with natural light in the summer whilst roaring fireplaces, sheepskins and long baths offer comfort in the winter. a feeling of warmth spreads throughout the building as a result. it is these moments, where we are encouraged to slow down, that make life more special. the small and seemingly simple actions, like turning on a tap, adds intimate layers of richness. design can create more value around water – instinctively making it more precious.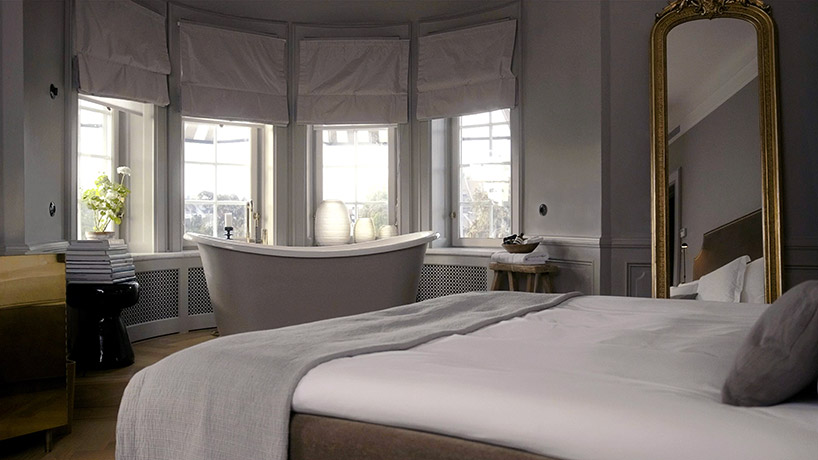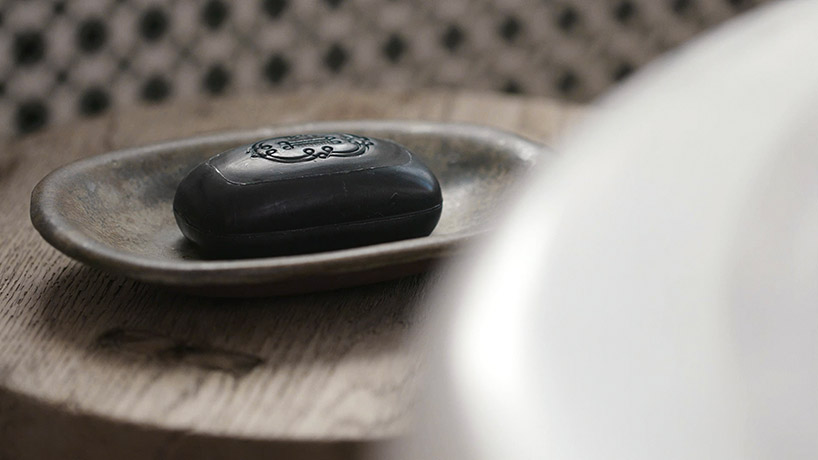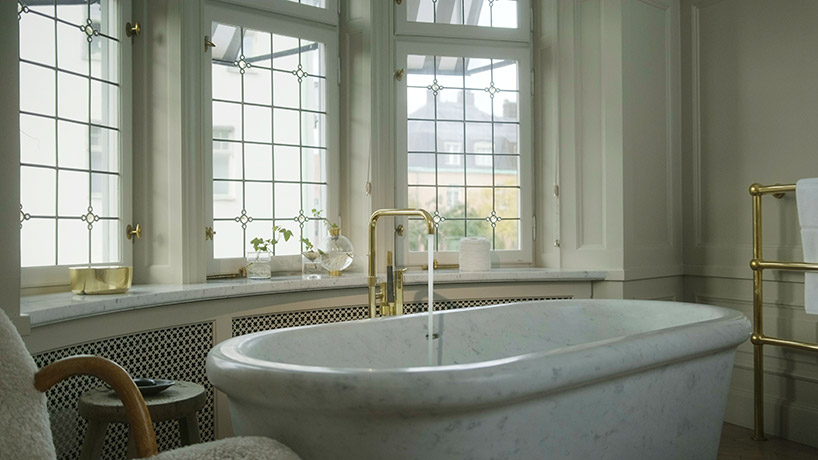 watch the full video, 'wellness and wellbeing – ilse crawford', at the top of the article.
project info:
series: VOLA on design
film title: wellness and wellbeing
film subject: ilse crawford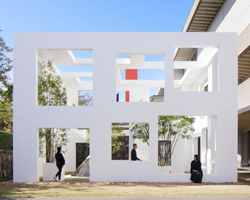 may 28, 2020
may 28, 2020
may 27, 2020
may 27, 2020
may 27, 2020
may 27, 2020
may 26, 2020
may 26, 2020
may 26, 2020
may 26, 2020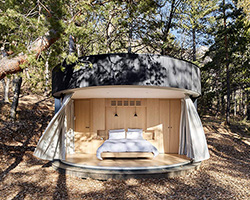 may 26, 2020
may 26, 2020
sep 15, 2016
sep 15, 2016
sep 07, 2016
sep 07, 2016
sep 21, 2015
sep 21, 2015
sep 15, 2016
sep 15, 2016
sep 07, 2016
sep 07, 2016
sep 21, 2015
sep 21, 2015
VOLA
(6 articles)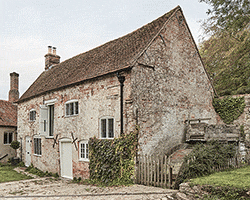 feb 17, 2020
feb 17, 2020
nov 19, 2019
nov 19, 2019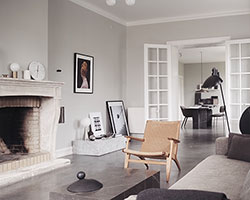 oct 03, 2019
oct 03, 2019
a diverse digital database that acts as a valuable guide in gaining insight and information about a product directly from the manufacturer, and serves as a rich reference point in developing a project or scheme.