mar 11, 2011
werner aisslinger: hemp chair
'hemp chair' by werner aisslinger
traditionally, monobloc stackable chairs have been developed with reinforced plastics. 'hemp chair by berlin-based designer/architect werner aisslinger is the first monochair designed with a new technology in which natural fibers like hemp that are moulded under heat with a special ecological glue resulting in a sustainable composite material. a complete structure done in a thin layer of material is one of the most complicated ways to design and engineer a chair. aisslinger's design which features soft curves, along with a horizontal and vertical ring structure, is a new approach to this complex seating typology. werner aisslinger is working in partnership with BASF acrodur on the production of the chair.
four alternate views of the chair
the difficulty in working with ecological materials is the relation of ingredients compared to the stability of the lifecycle and pricing of the components. the technology that has been utilized for the 'hemp chair' allows one to use 100 percent natural fibres in combination with a water-based glue that contains no phenols or formaldehyd. this process enables low cost mass production for 3D objects with a high stability and low specific weight.
the monobloc chair stacked
the 'hemp chair' shows at milan design week 2011 at ventura lambrate in the exhibition 'poetry happens' curated by werner aisslinger, tim brauns and fabien dumas. it stands to be a display of archetypal prototyped objects or installations with a narrative design quality whether it be through the 'poetry of making', 'poetry of collages', 'poetry of prototyping', 'poetry of spaces and installations' or the 'poetry of sustainability. here, designers, architects and artists give their personal approach and interpretation of their work in relation to poetry. included in the exhibition are projects by E27, ettlabenn, formfjord, harald gottschling, mathias hahn, xavier mañosa, marre moerel, clemens tissi, maria volokhova, mark braun and fabien dumas.
monobloc 'hemp chair'
profile
werner aisslinger with the 'hemp chair'
hemp structure
werner aisslinger working on the prototype of the chair
werner aisslinger working on the prototype of the chair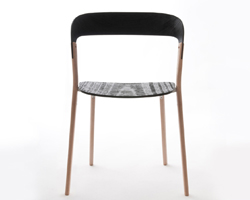 apr 07, 2012
apr 07, 2012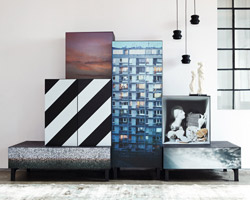 mar 21, 2012
mar 21, 2012
jul 16, 2011
jul 16, 2011
nov 20, 2016
nov 20, 2016
jan 23, 2016
jan 23, 2016
oct 29, 2015
oct 29, 2015