at maison et objet 2017 in paris, architecture studio WOHA has presented a new furniture brand, which comprises six different collections. the array of homeware ranges from lighting and rugs to chairs and bathtubs, with many of the individual pieces drawn from WOHA's back catalogue of residential, resort, and villa projects — including a set of villas in bali and a hotel clad with high rise gardens in singapore. collectively named WOHAbeing, each collection in the family was developed alongside a specialist collaborator.
to learn more, designboom spoke with wong mun summ and richard hassell of singapore-based WOHA — M&O ASIA designer of the year 2017 — who explained WOHAbeing in more detail. read their thoughts, and see images from the various collections below.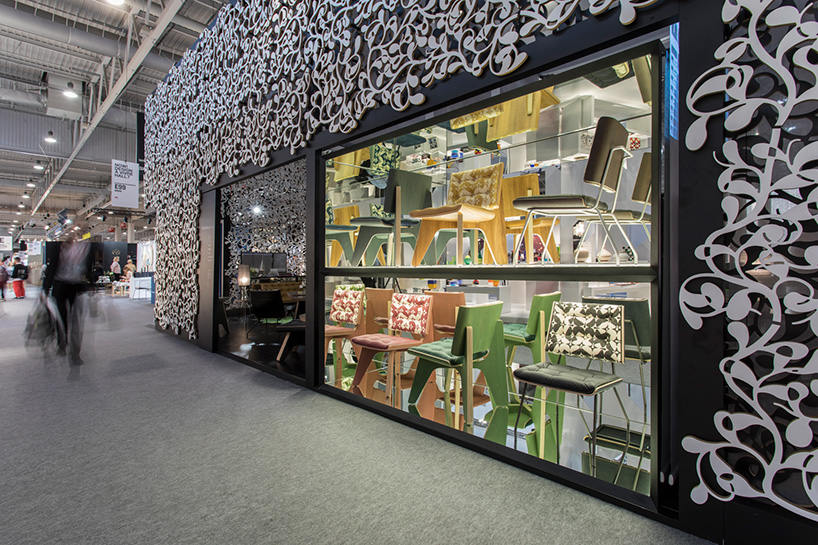 all images by marek swoboda, unless otherwise stated
WOHAbeing comprises six collections: bintan, a grouping of chairs, tables, and lamps named after and inspired by an island in indonesia; ulu, a suite developed with industry+ that fuses modernist design with motifs drawn from bali's ancient cultures; corak, a rug collection that pays homage to asia's rich tradition in textiles and patterns; sampan, an apaiser bathware collection conceived as furniture, not fittings; oli, a contemporary glass and bronze lighting system developed alongside wonderglass; and diaspora, a collection of china which will receive its full launch in singapore later this year.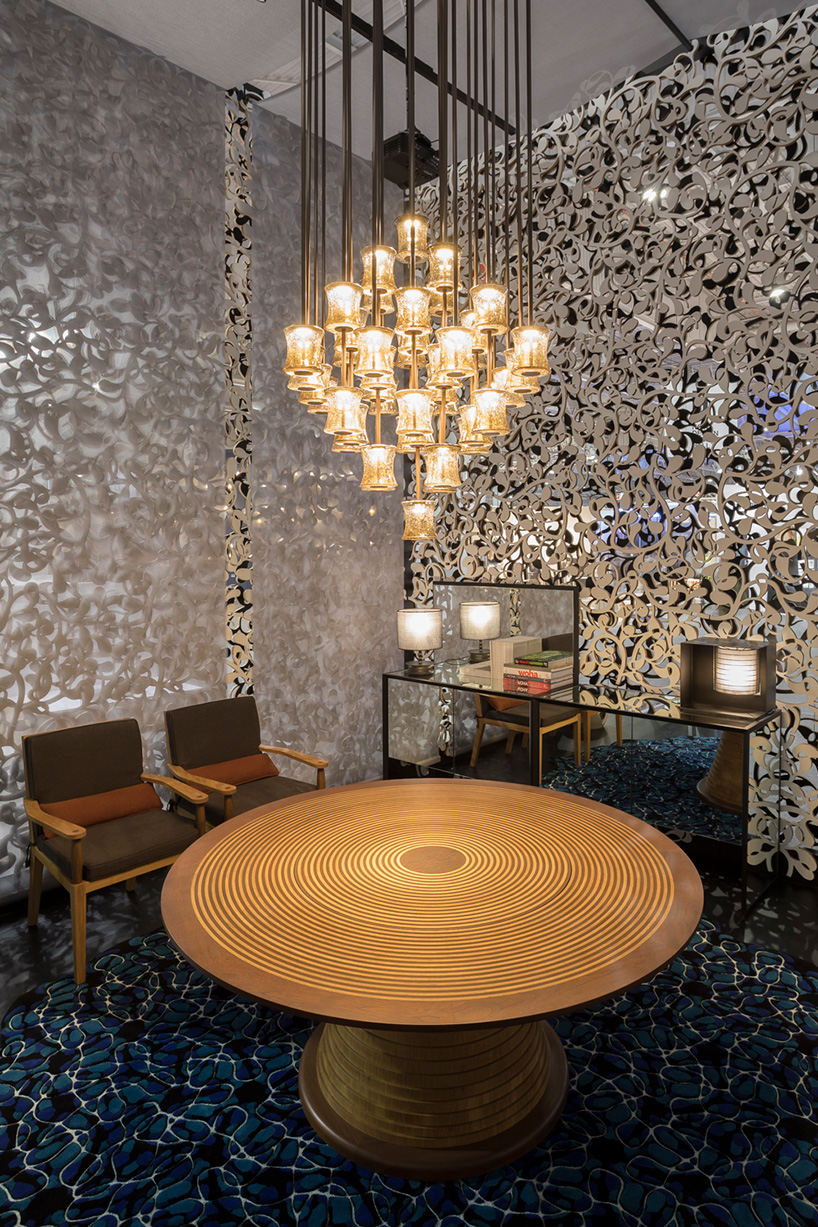 a lamp from the oli collection hangs above the ulu centric dining table
designboom (DB): can you start by introducing WOHAbeing and what you are presenting?
richard hassell (RH): something that maybe people don't focus on — because I guess from an innovation point of view there's a lot of focus on our use of green and sustainability — is that we're really interested in the total user experience, from the masterplan all the way down to how people actually use the space. for 23 years, we've been doing our own interiors and designing furniture.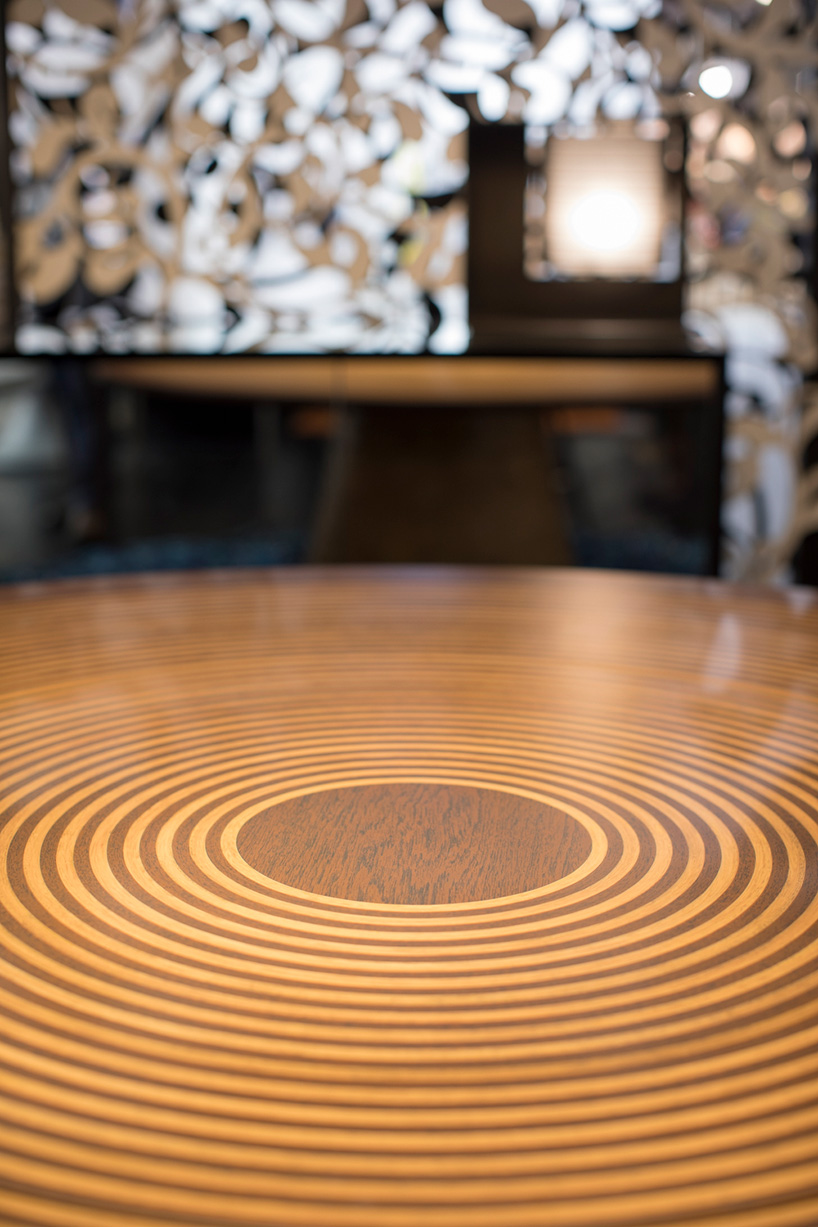 detail of the ulu centric dining table
RH (continued): when maison et objet selected us for designer of the year asia they asked us to come up with some kind of exhibition, and we said, 'actually we've got a back catalogue of so much furniture that we've designed over the last 20 years'. in the past, a lot of people have approached us and said 'we've stayed in this hotel and we love this chair, can we buy it?'. so this was the trigger, when we said let's do it, let's make our favorite pieces from our back catalogue as well as some new things for the show. we haven't consciously tried to make things 'super asian', but I think there is a real asian sensibility to it.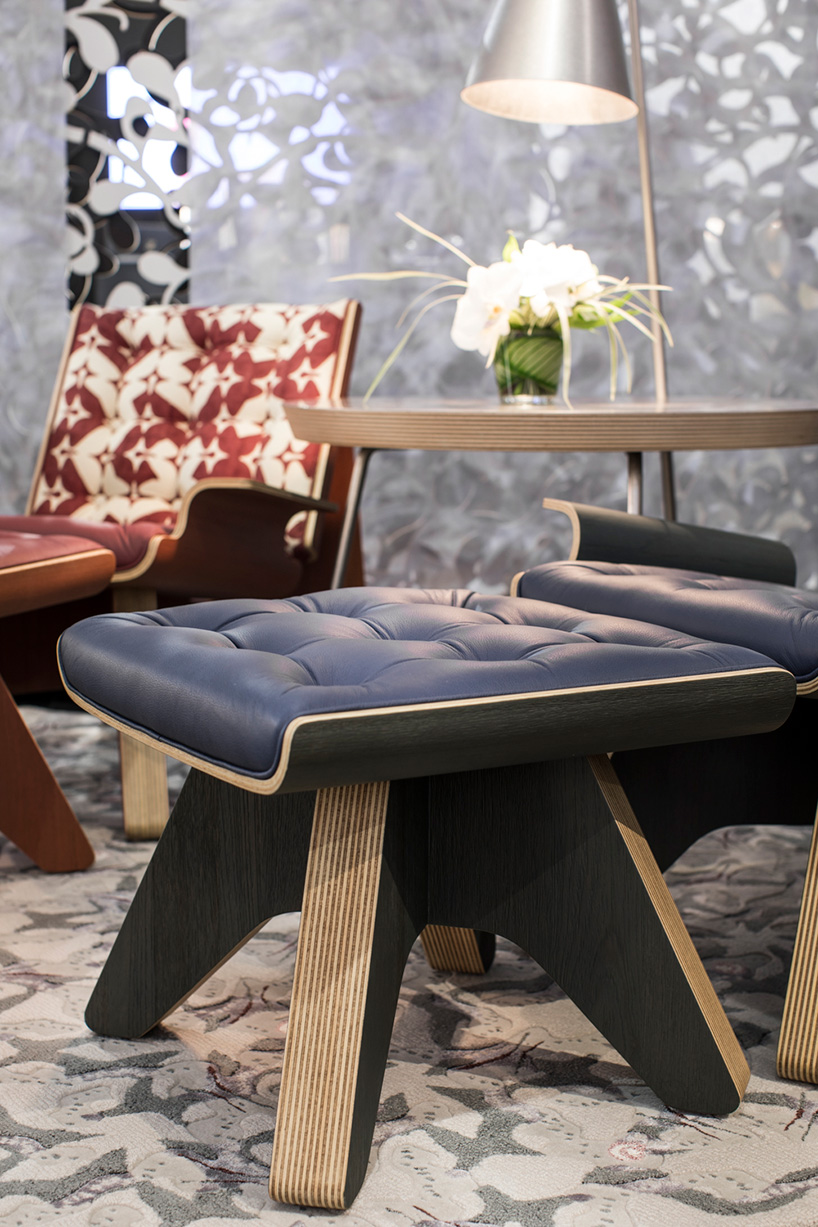 the turtle lounge chair with ottoman is part of the bintan collection
DB: did you develop the pieces alongside other companies? were the products made in singapore?
wong mun summ (WMS): actually they were made in several places. the bathware is actually made in indonesia using apaisermarble, so it's a sustainable material source. we have been working with apaiser for ten years to create projects, so we decided that it was a good time to create a retail range as well. we are also working with wonderglass, and industry+, a company in singapore who promotes, manufactures, and sells furniture. luzerne — a bone china tableware company — is also based in singapore, but with a factory in china. finally, the rug maker is also singapore-based.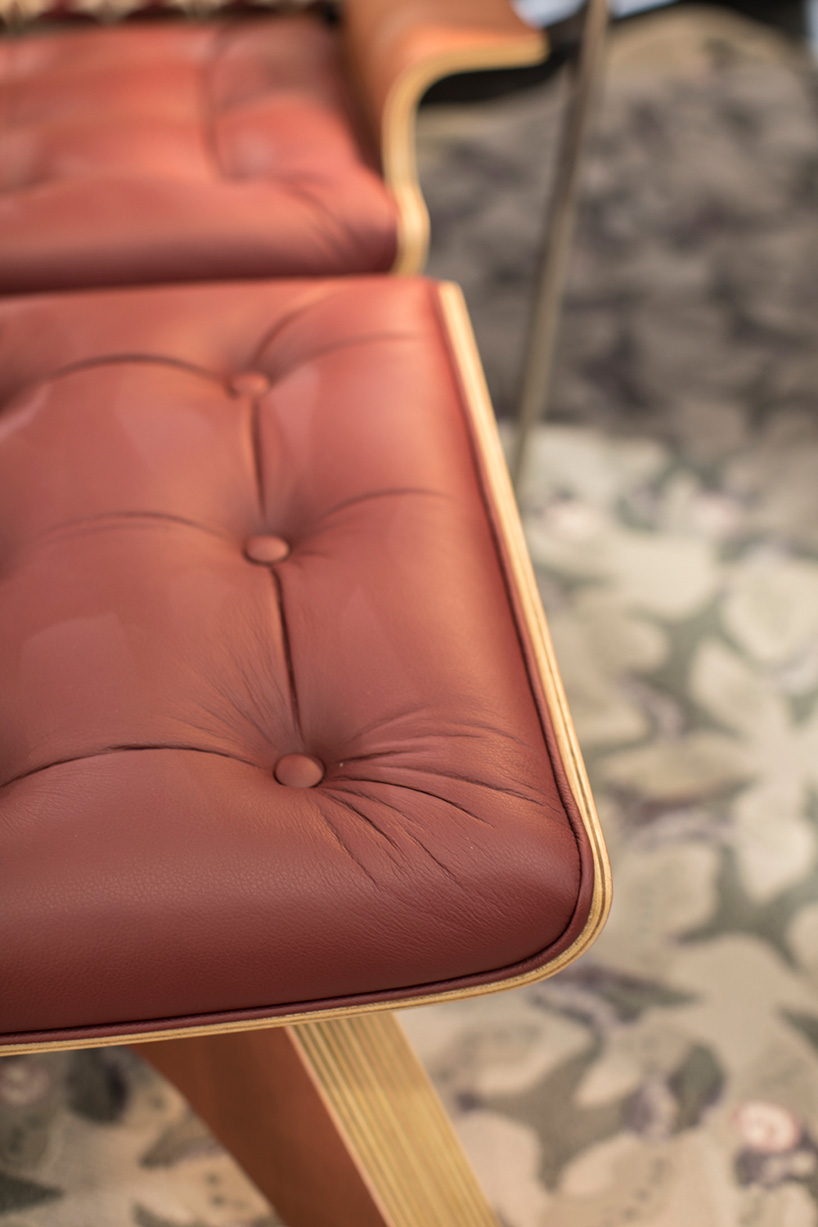 detail of the leather ottoman from the bintan collection's turtle series
RH: often on projects, the client chooses who makes things, and sometimes it's the cheaper one rather than the one that you prefer to work with. however, over the years we have met people who are really enthusiastic and good at their job. they're not necessarily the cheapest people, but they are the people who are passionate about making things. we looked to rekindle those relationships, as well as finding new people to work with, and have a great time making things that we love.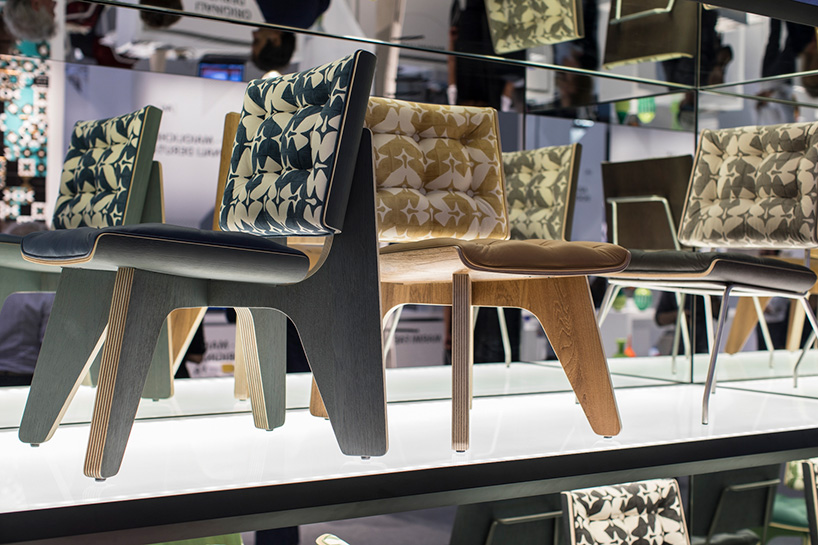 the crab series comprises two further chairs
DB: do you work on furnished apartments as well? for example, in hong kong many people buy an apartment that is already completely furnished.
RH: people do get a designer to do their whole apartment in singapore. however, we tend not to because we usually work on larger projects, where the developer asks us to design the show flat for example. it's usually more in our resort and hotel work, where we do the interiors as well as the architecture. when you are designing an apartment you're thinking about how someone might furnish it and while working on interiors you know what proportion and size rooms should be. I think some architects only deal with big ideas and seem to see the small rooms as not very important. it really helps to think about scale.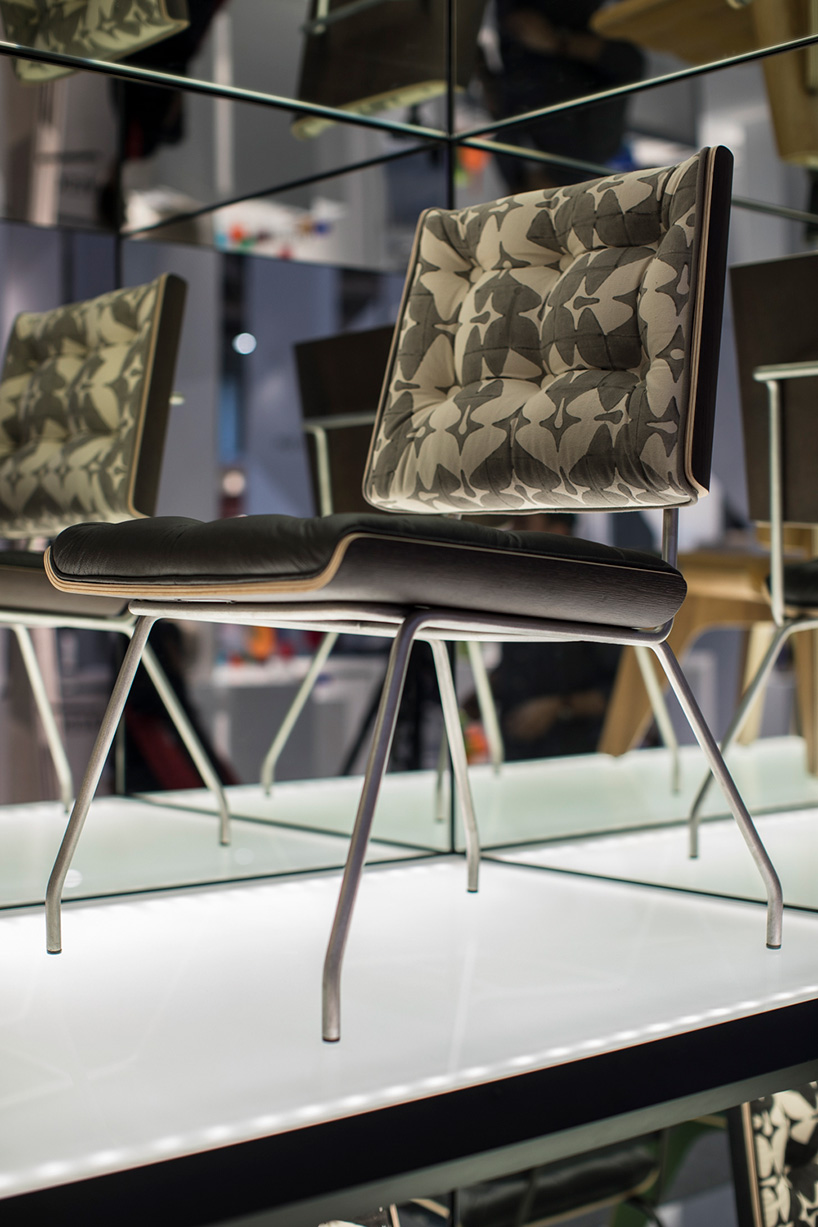 a close-up view of the crab chair
DB: do you think such a broad furniture collection is something that other architects do, or could do in future? it seems quite unusual.
RH: I think we came up with it! maybe it is quite new, maybe a new business model! it was mainly because we wanted to focus on design and we don't see ourselves as having a really narrow customer. in fact, we are in discussion to make the ideal singapore food center with a very, very cheap chair. stackable plastic chairs are everywhere and they're often not very attractive…
WMS: we wanted to do the cheapest and most mass-produced chair!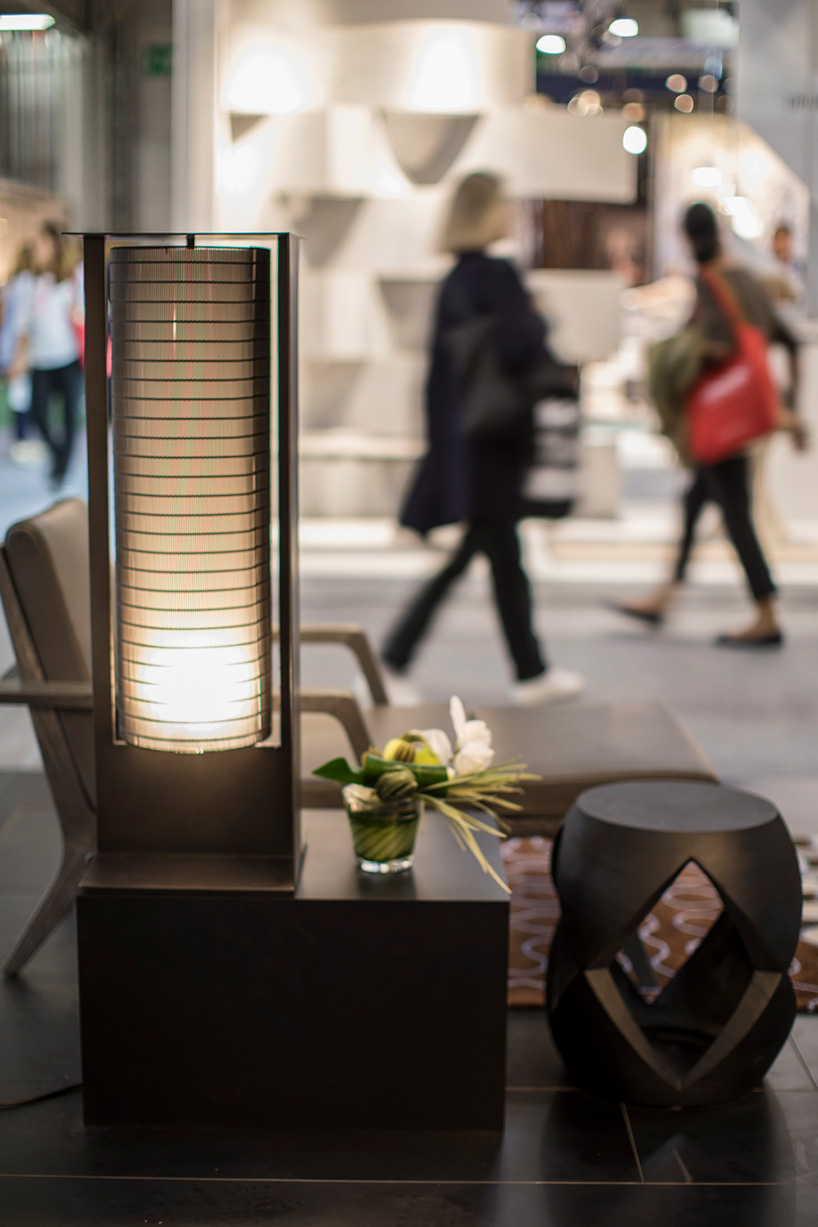 the ulu equator hi lamp
RH: it's a bit like doing housing in india, you can have a bigger impact working at this scale than designing a few luxurious chairs in someone's penthouse. by working with different partners we can really explore working for groups with different technologies, and we don't get locked into saying WOHAbeing is all about luxury. WOHAbeing is about living simply and well and trying to do the right thing. we can explore that in many different ways by having these different relationships.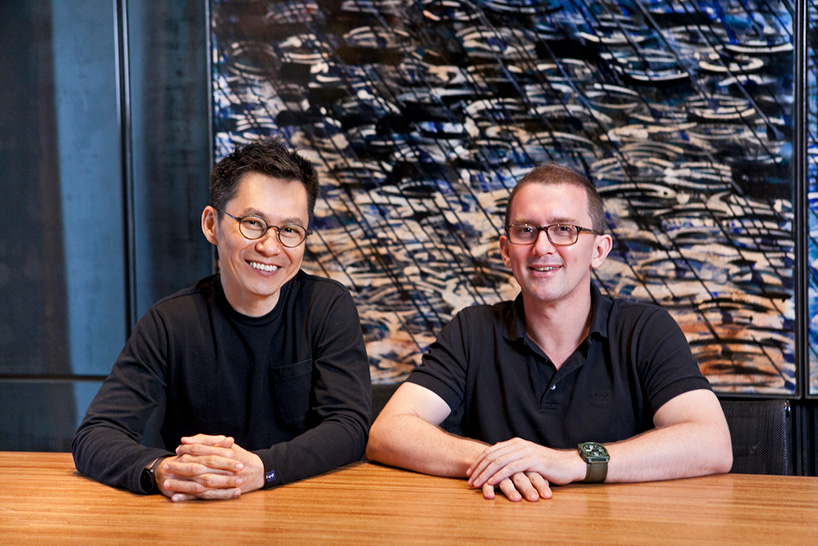 WOHA's founders wong mun summ and richard hassell
image by mark teo, courtesy of maison et objet
Save
Save
Save
Save
Save
Save
Save
Save
Save
Save
Save
Save
Save
Save
Save
Save
dec 01, 2017
dec 01, 2017
nov 27, 2017
nov 27, 2017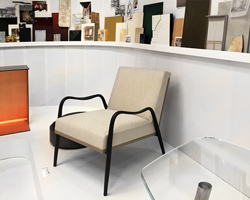 oct 07, 2017
oct 07, 2017
sep 20, 2017
sep 20, 2017
sep 19, 2017
sep 19, 2017
sep 11, 2017
sep 11, 2017
sep 20, 2017
sep 20, 2017
sep 19, 2017
sep 19, 2017
sep 14, 2017
sep 14, 2017
dec 02, 2019
dec 02, 2019
aug 31, 2019
aug 31, 2019
aug 28, 2019
aug 28, 2019
a diverse digital database that acts as a valuable guide in gaining insight and information about a product directly from the manufacturer, and serves as a rich reference point in developing a project or scheme.