since 1997 WOW inc. has been inviting people into the world of their clients, mastering the art of creating experiences with an atmosphere that demands a similar expression to their namesake. from motion graphics to sound art, spacial installations to immersive videos, prototyping to branding, music stars to fashion designers, the japanese-born studio has collated an impressive portfolio.
following on from their first major retrospective, 'WOW visual design studio ー WOW animates the world', the award-winning studio is exhibiting their latest installation, render. the immersive experiment in electroluminescence uses 20 sheets of the organic display to create the perception of 'being able to see things that cannot actually be seen'. to mark this and the beginning of their third decade, designboom sits down with WOW's creative director, kosuke oho, to discover how WOW captivates people with its unique sense of looking at the world.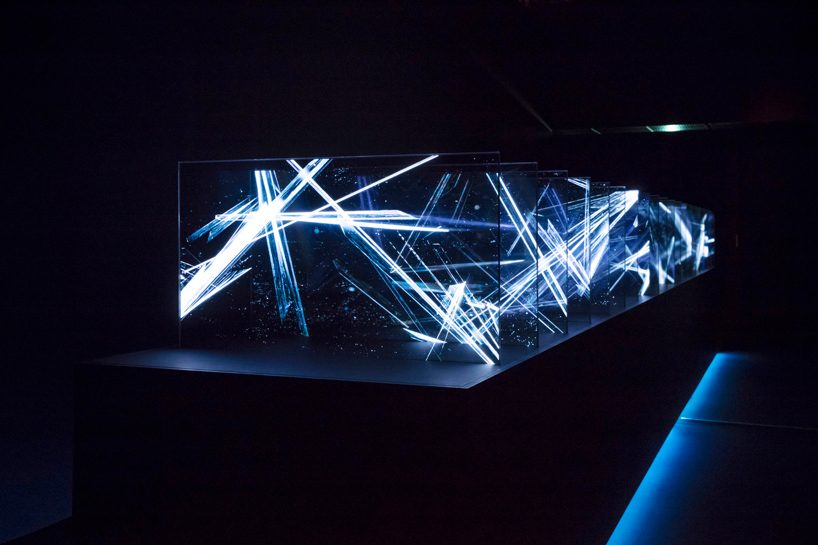 render, 2018 – an experimental installation using 20 sheets of organic display electroluminescence and footage from the the natural world such as rain, wind and lightning, as well as a three-dimensional audio reconstruction – see more here
videos and images courtesy of WOW inc
designboom (DB): how was WOW formed as a studio and under what objective? has this changed since then?
kosuke oho (KO): we've been creating and producing a variety of works as a visual design studio under the definition of 'visual design' as we visualize and design whatever we see but we don't rely on verbal languages. what we aspire to do is enable people to communicate through our creations and to depict something which cannot be verbalized, is nuanced, has a certain atmosphere, or MA (pronounced 'maah', MA is a concept in japanese aesthetics that places value in emptiness, from white space in creative works to holding a pause long enough after bowing so that it has meaning).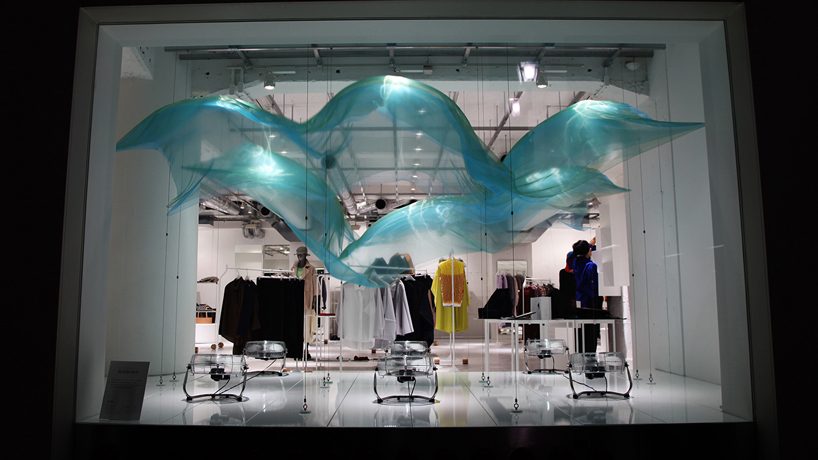 bloom skin for issey miyake, 2012 – a wind installation for the window display of ELTTOB TEP issey miyake manipulating cloth into a creature-like shape – see more here
KO continues: when we started WOW 20 years ago, we specialized in advertising, tv commercials, but recently we are gaining more opportunities in spacial design like installation works. accordingly, our style has evolved into something simpler and more artistic, something the helps to shape off the information.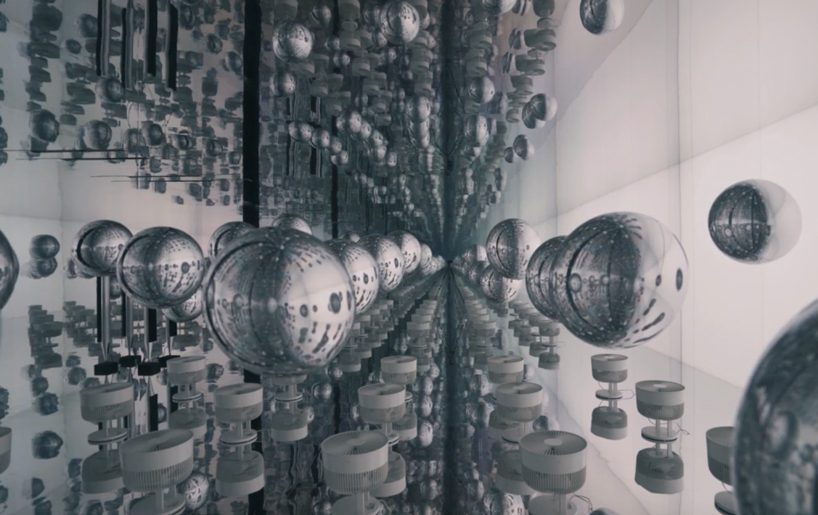 floating anima_01 installation at reborn-art festival, 2017 – an installation work that depicts life-forms floating about in the balloons – see more here


DB: what has been the biggest challenge working with technology so faithfully over the last twenty years?
KO: it's a bit hard to narrow down to one project since we have worked on so many but, regarding technology, the importance of using and relying on it and its proportion is increasing year by year for sure, so we feel we always face significant challenges on each project. one example from the SHISEIDO installation, which served presented a new product and its branding to press people, was a big challenge technical-wise, device-wise (equipment and materials), and structure-wise. even imaging how we could make it happen in real life at the planning stage was difficult when we came up with the idea. but each uncertain element or issue was solved by new technologies, and we succeeded in delivering the work beyond our primary imagination.
motion texture, 2006 – an installation created out of interactive video focusing on 'intentional accidents' and made possible by real-time video expression – see more here
DB: what are the most memorable ways in which the evolution of technology has impacted your work?
KO: 12-13 years ago, we were creating video works mainly. back then, it was a time people considered video works as being displayed only through old fashioned monitors. in this situation, we stressed interactivity with a project called motion texture in which people could engage with the images and the images interacted with the audience. this used a quarts composer that had been developed by apple. at that time, we strongly felt that the general idea related to video works would drastically change. the project brought about a big impact on how we then thought.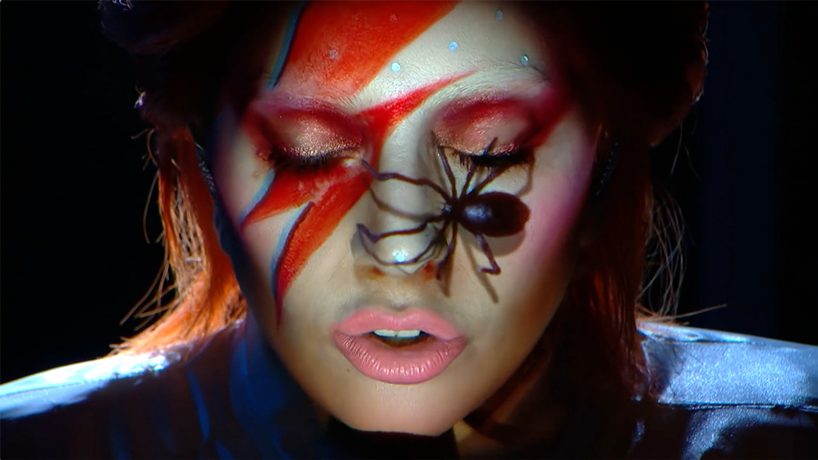 the lady gaga experience, the 58th grammys awards, 2016 – in a tribute to david bowie, WOW handled a face projection mapping for the opening to lady gaga's performance – see here
DB: how does working with technology artistically inform the other aspects of WOW's portfolio (incl. branding, prototyping, product development)?
KO: actually most of most of WOW's works are not entirely tech-driven. technology is just an element which enables to make our ideas possible but it is not an essential factor for us. the most important thing we have to keep in our mind is what we want to depict, describe or express. technology alongside expression is ideal. it is important to remember if technology comes first, the work will lose its timeless quality, and it will look old fashion as time goes by. its true technology affects our work a lot but it is never the starting position.
passage, 1999 – WOW had limited technical know-how in the merging of live-action footage and CG backgrounds. in a short film titled passage the studio saw an opportunity to acquire some experience, something that informed the earlier stages of their work – see more here
KO continues: of course, it has big influences on us, still. even in our recent works, some of them which couldn't have been made with the technology of 5 years ago but are now possible to be made. our recent work, render is quite a good example of this case. we couldn't have created this piece without the organic displays with such high definition and transparency that didn't exist before. things we wanted to express but couldn't due to the limitation of technology are now possible.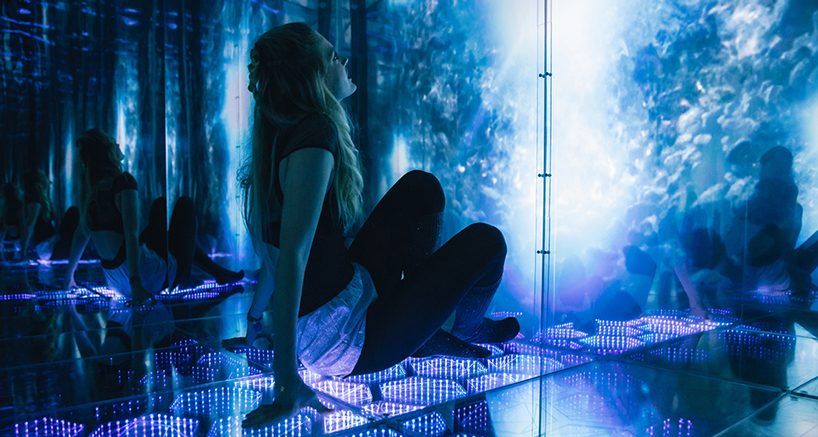 beyond cassini, 2017 – an immersive art installation celebrating the life and death of one of NASA's most successful satellite programs – see more here
DB: has the limitations of technology ever stopped you from realising a project?
KO: not really. everytime we work on planning, we challenge ourselves boldly tech-wise and concept-wise to go beyond past works, but in the meantime, we proceed with it carefully not to propose something impossible with the current technology. challenge boldly but stay within reach to realize the project from utilizing experiences…but sometimes we face the tough situation that we can't break and have to tweak the approach a little bit, haha.
DB: considering your recent retrospective 'WOW visual design studio ー WOW animates the world', what is the part of your history you are most proud of?
KO: first of all, that we could have been specialists in the sphere of visual design without changing our principles for 20 years. those who understand our works and way of thinking are increasing. and more than 1,000 guests came to the opening reception of our retrospective exhibition, and more than 15,000 people came and enjoyed our works during the exhibition period which ran 10 days, far beyond our expectations. these are the things we are most proud of.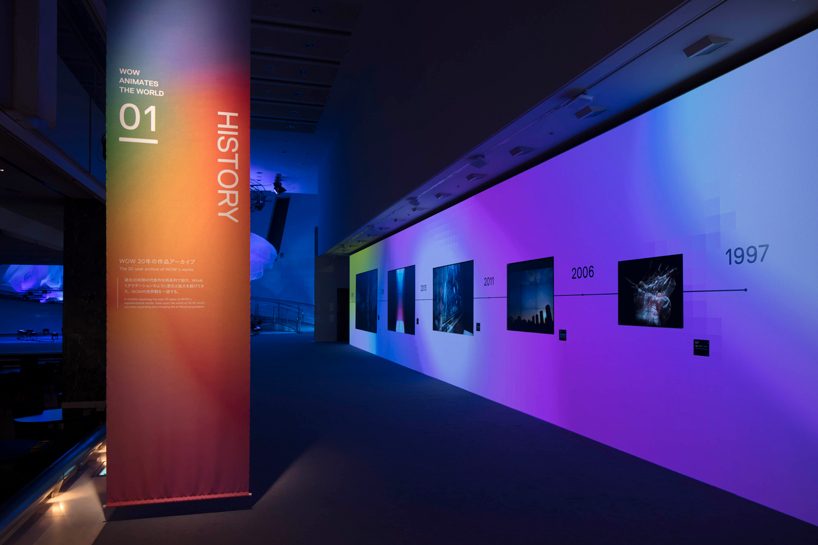 exhibition of view of WOW's retrospective 'WOW animates the world' at the spiral garden contemporary gallery earlier this year.
DB: in what realistic and imminent ways do you see technology aiding the way in which we live?
KO: what I, personally, want is for technology to solve something by setting us free from being tied up somewhere, enabling people to communicate, exchanging five senses without stress, and to transport. I wish those days would come true in the future and become the 'new normal.' we're currently working on building campsite where WOW's member can enjoy themselves on the mountainside. the place is not only to refresh but also to enjoy whole feelings which stimulate five senses by being exposed to nature. crystalizing senses, getting lots of input directly to the brain or the skin, is quite essential to be creative – sorry, my answer leaps away from your question.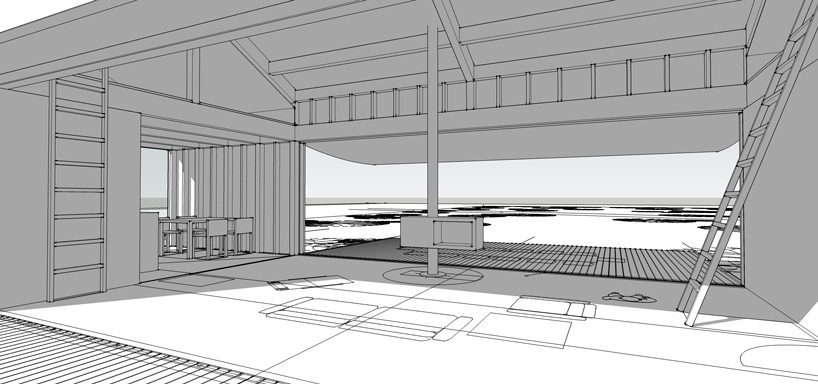 a glimpse into the natural surroundings WOW studio settle their creative minds – a render of the campsite's future abodes
DB: can you tell us how WOW marries tradition with cutting edge technology, with reference to japanese culture?
KO: for the simple example, we recently designed products fusing japanese traditional craftsmanship, aesthetic consciousness, and cutting-edge technology. a unique japanese beauty and sense, including MA, influences not only the products but also our video works and installations works. especially, the way of depicting not being glib and leaving the audience some space to think or feel by themselves. this is deeply reflected by japanese tradition and culture.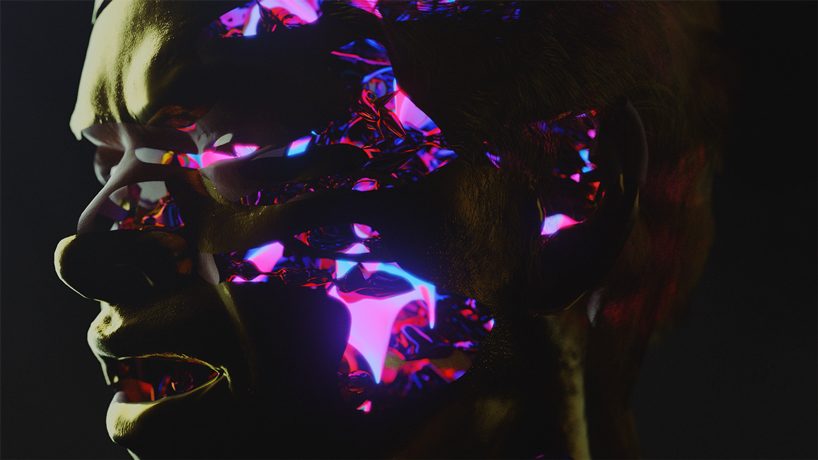 way to go, empire of the sun music video, 2017 – WOW was in charge of music video direction and production for the track recreating the pop duo's faces in CG using photo scans. 400 markers were placed on their faces to captures nuances of their fine facial expressions while they sang.
DB: and finally, what are you excited to have coming up in the future?
KO: lots of projects are ongoing all the time since we're handling more than 200 projects a year, and in some of them we have to challenge ourselves more than ever. they are are remarkable but we can't announce them yet. but don't worry, we'll let you know when the time has come!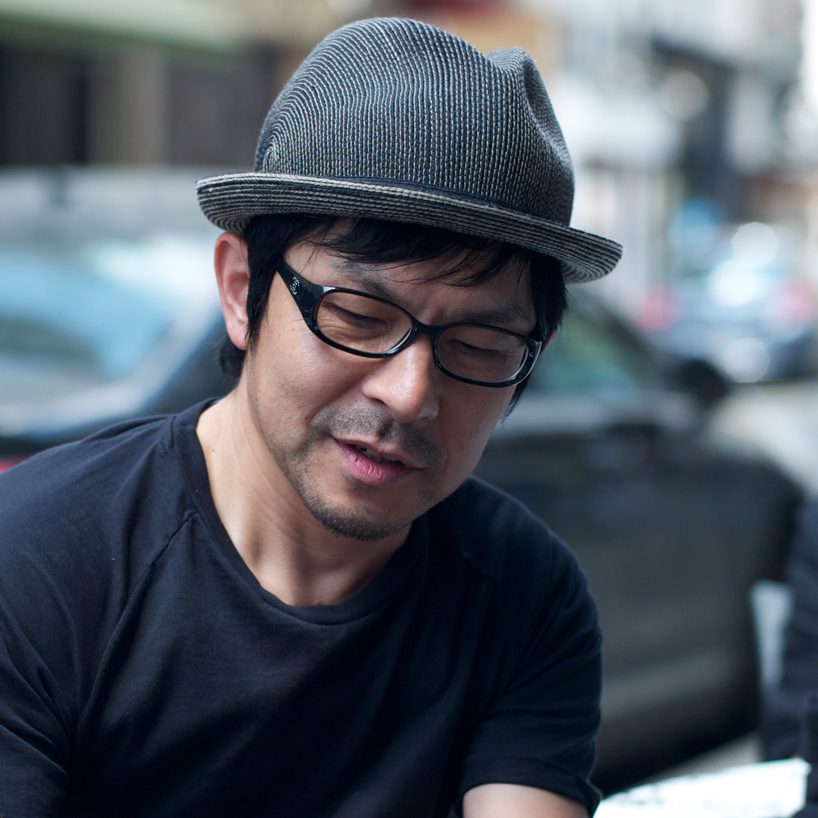 kosuke oho
kieron marchese
I designboom
jun 21, 2018
a diverse digital database that acts as a valuable guide in gaining insight and information about a product directly from the manufacturer, and serves as a rich reference point in developing a project or scheme.
designboom will always be there for you
milan, new york, beijing, tokyo

,
since 1999