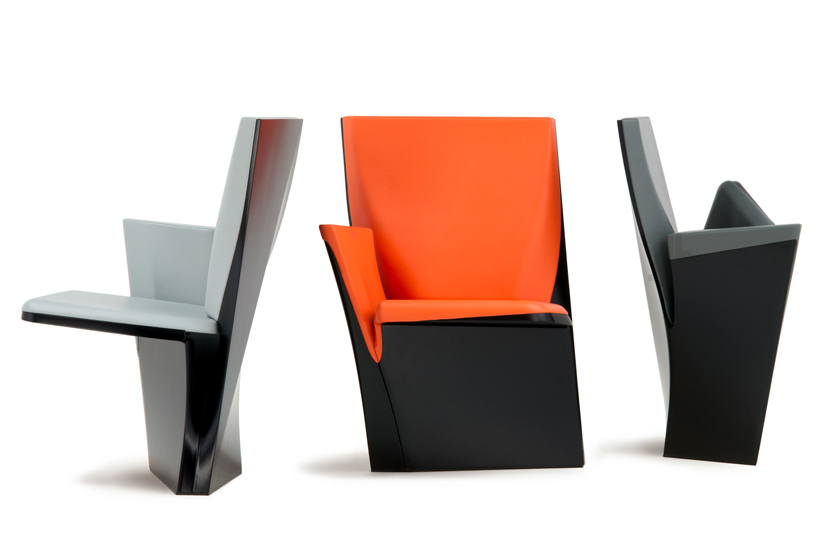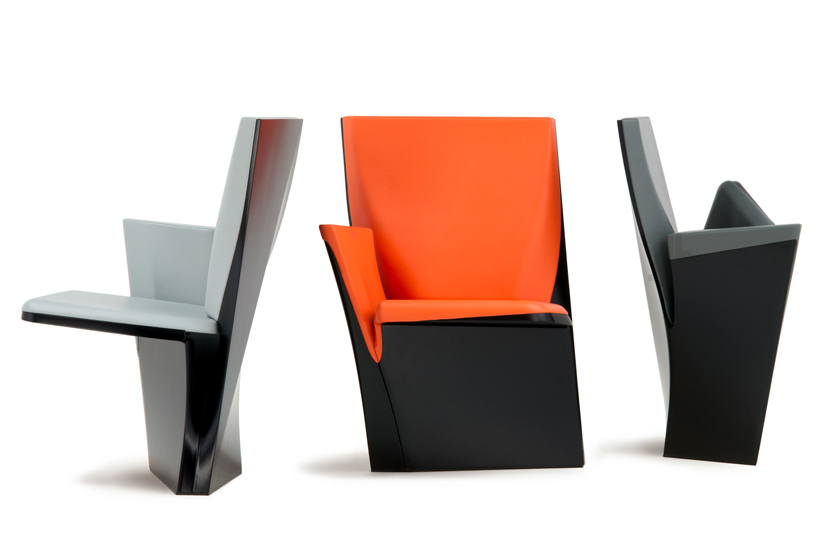 apr 14, 2013
zaha hadid: array theatre seating for poltrona frau
zaha hadid: array theatre seating for poltrona frau
the 'multiplicities exhibition' by zaha hadid on show during milan design week 2013 presents new seating that she has conceived for poltrona frau group presented alongside her 'liquid glacial' and 'mercuric' table collections. the works on show in this comprehensive presentation of her design work is a vibrant composition of visual continuity, and gives insight into the nature of zaha hadid's work and the complex geometries, technology and digital language she employs in her practice.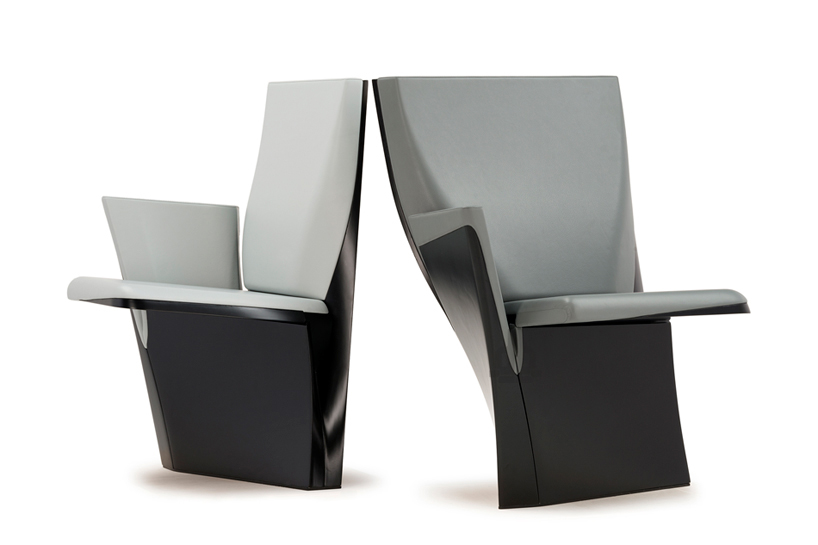 the design is driven by a seamless transition from a sculpted block into a dynamic, twisting gesture
'array' for poltrona frau group features an A-seat sculptural form which is based on the principles of euclidean geometry — the back, arms and seat of the self-rotating structure merging, defying the visual monotony typically associated with traditional auditorium and theatre seating systems. the dynamic angles of each unit appear to form a single flower bud which is ready to open, creating a range of unique outcomes, the design taking on an unconventional shape, combined with ergonomics and high levels of comfort to result in an offering of geometrical effects.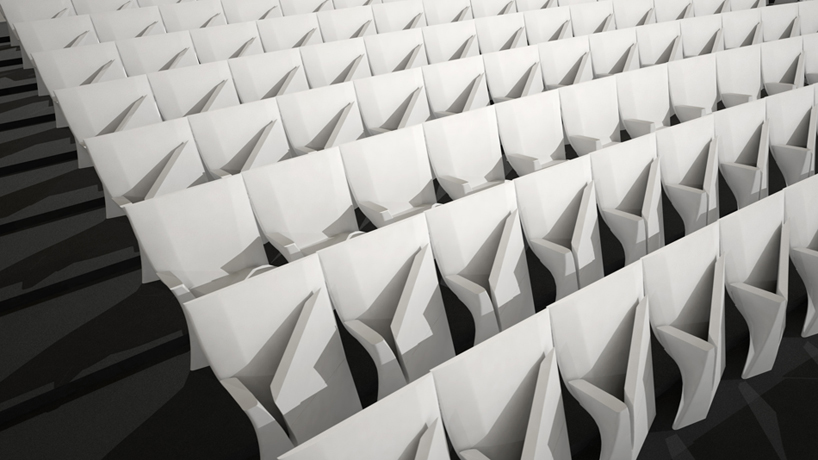 collectively when arranged in rows, the 'array' seating defies the typical look for commercial row seating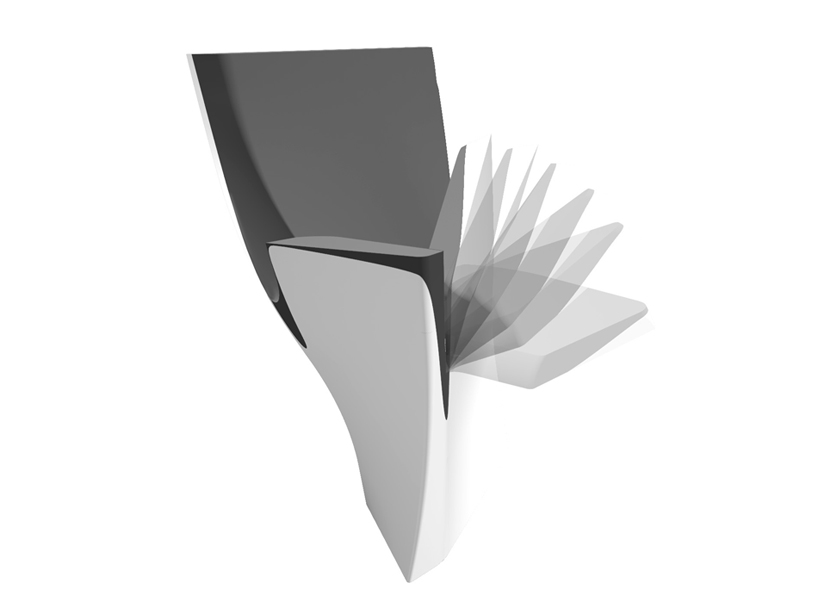 closed sequence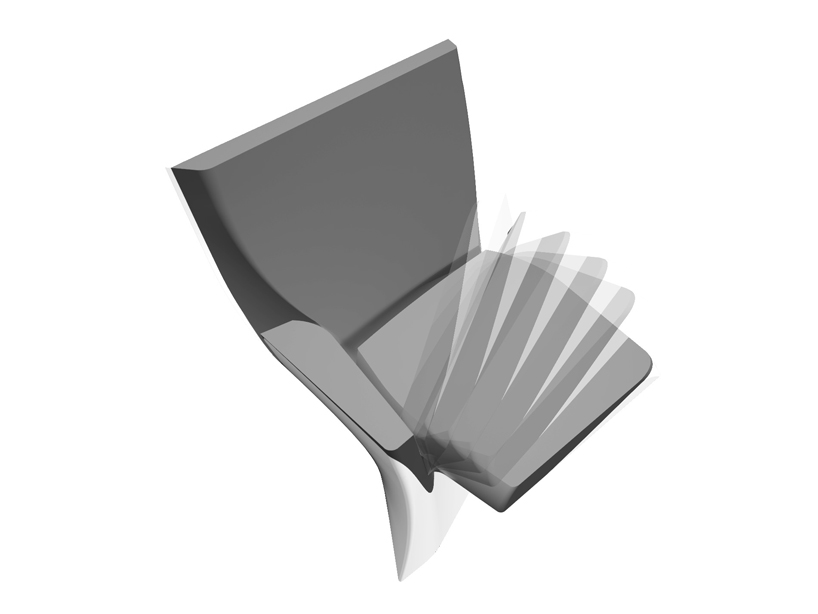 open sequence

rotation sequence of 'array'
dec 01, 2013
dec 01, 2013
aug 02, 2013
aug 02, 2013
jul 11, 2013
jul 11, 2013
jan 30, 2015
jan 30, 2015
dec 01, 2013
dec 01, 2013
apr 23, 2012
apr 23, 2012
jul 19, 2017
jul 19, 2017
jul 06, 2017
jul 06, 2017
jun 23, 2017
jun 23, 2017