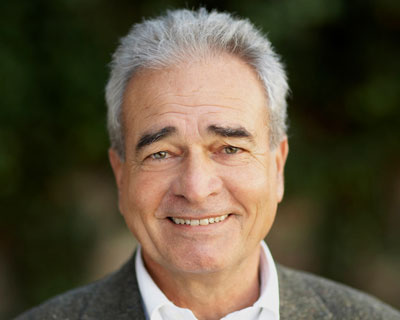 dec 02, 2004
alberto meda interview
alberto meda
we met alberto meda in his milanese studio on february 24, 2003.
what is the best moment of the day?
early morning.
what kind of music do you listen to at the moment?
I like jazz and some classical music.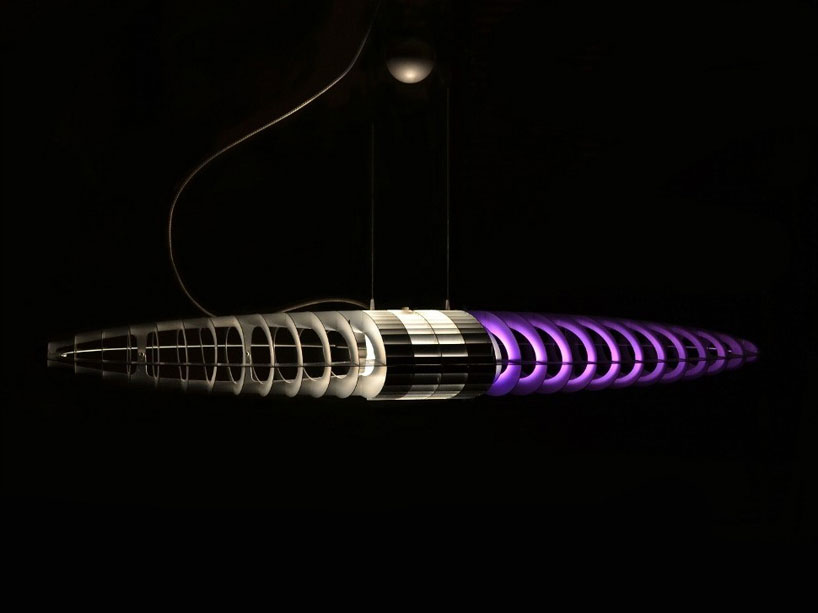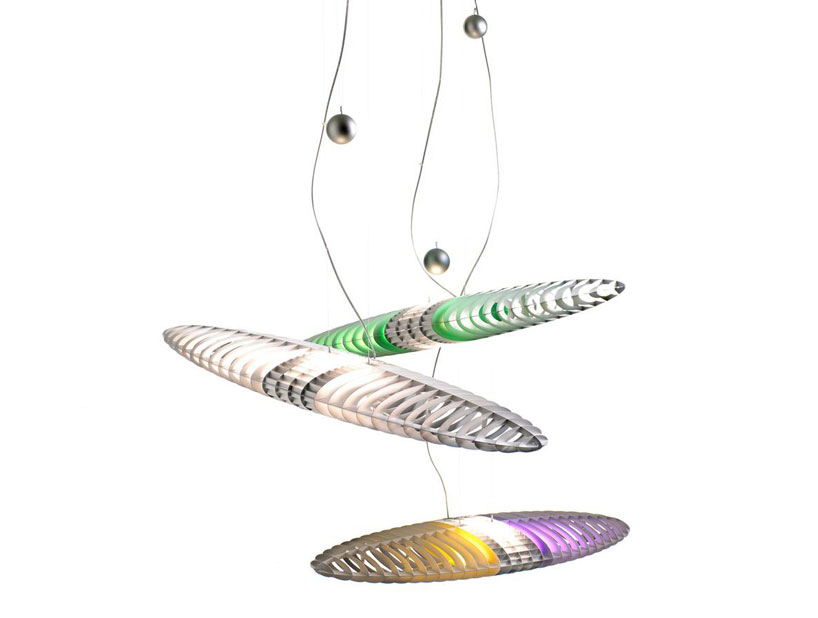 'titana' lamp 1989 for luceplan,design alberto meda and paolo rizzato
do you listen to the radio?
the news in my car.
what books do you have on your bedside table?
'post human' by roberto marchesini, a biologist.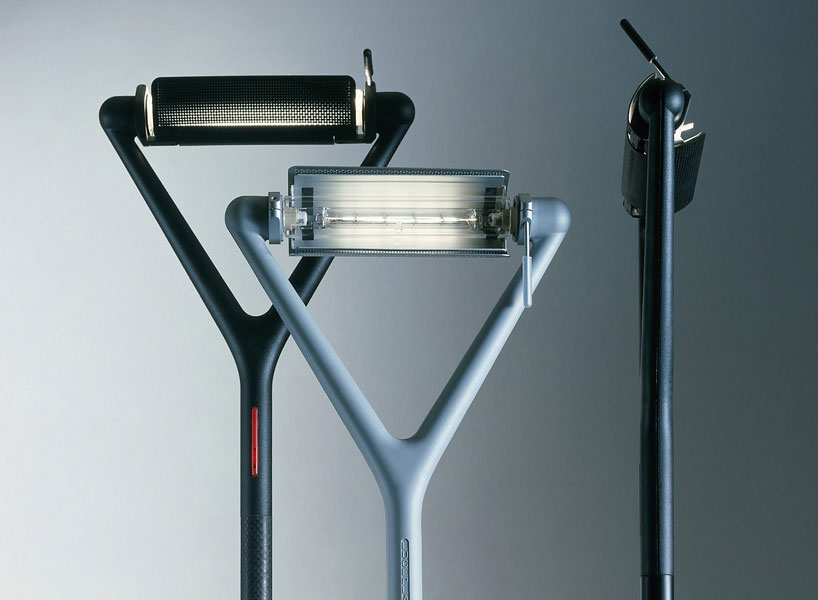 'lola' lamp 1987 for luceplan,design alberto meda and paolo rizzato
do you read design magazines?
not much.
where do you get news from? newspapers?
newspapers, fairs, interpersonal relationships and with the various companies which give me a series of stimuli and suggestions.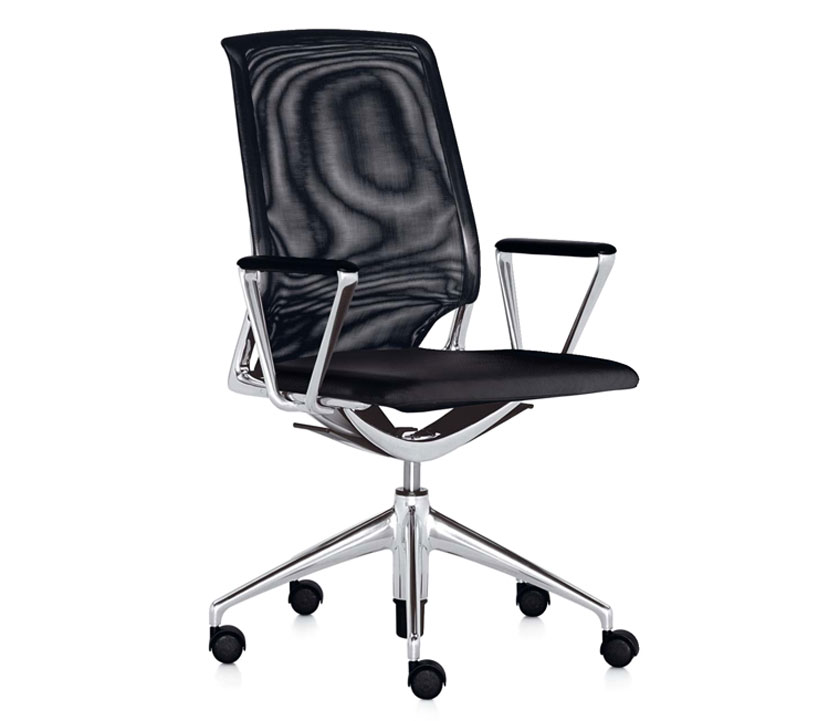 'meda chair', 1996 for vitra
do you notice how women are dressing?
do you have any preferences?
I observe women rather than just how they dress.
what kind of clothes do you avoid wearing?
the uniform, the designer's uniform, all black.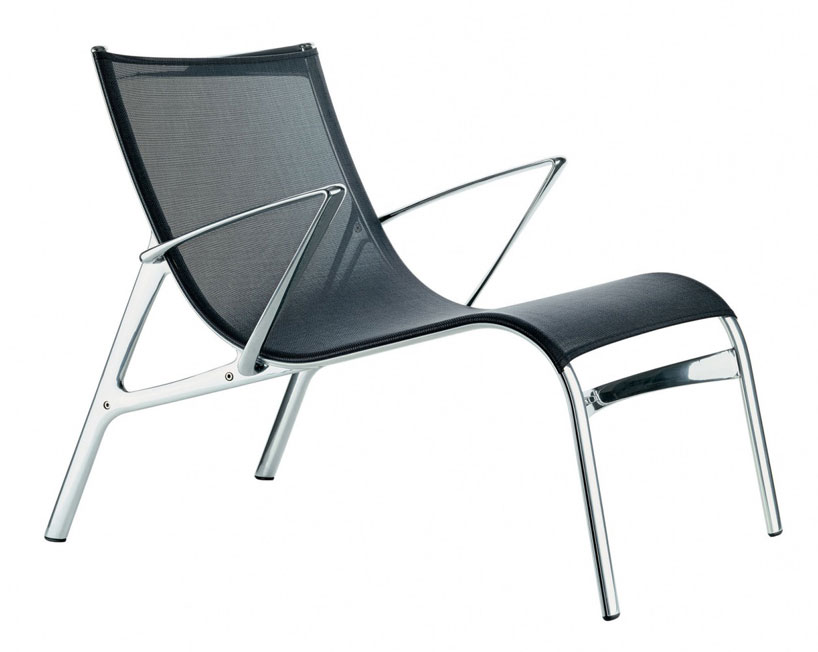 'armframe' detail, frame collection, 1994, for alias
do you have any pets?
no.
when you were a child, what did you want to be?
I was fascinated by the idea of making things.
where do you work on your designs and projects?
sometimes I get ideas in the morning when I wake up, and I stay in bed for a while, it is a moment when bulbs light up in my mind and then the job of verifying the coherences, the design, the feasability…takes place in my studio.

'soft light' chair 1989, for alias
I see that you don't have any assistants, do you work alone?
I don't work with anyone, because the situation I am in now is a vestige of when I had my studio in my home, I used two of the rooms to work in, and it was a very private situation. my alibi was that it was too private to have anyone else around. and I got used to it. so when I moved my studio to here, I maintained the same situation.thanks to my computer, which I use in an integrated way, I do everything: draw, write, organize. I don't have a huge number of clients, I prefer to havea more intense, less superficial relationship with my clients, in a certain sense I reject other comissions, otherwise I could not continue to work alone, not to mention the fact that my job is less scattered then that of an architecture studio, less graphic, nointerior design, in some way less complex,last but not least I enjoy working this way.

'light light', chair 1987, for alias
who would you like to design something for?
right now I would like to change the scale of my work, I've always designed man-sized things, objects for the home, recently I designed bicycles, motorcycles, and these projects allowed me to learn new things.so I'd really like to work in a completely different scale. once I designed some pillars for high-tension electrical wires, and in a project like that you get a different perception of things.
do you discuss your work with architects and designers?
yes, often I have worked with others, for example with paolo rizzato.

'water' 2001, for arabia
describe your style, like a good friend of yours would describe it.
alberto meda makes simple things, where technology is hidden, …transparent things.
alberto meda engineer,
do you mean to stress the fact that you are not an architect?
no, I just prefer to call things by their name.my training is substantially a technical background, which I integrated with self-taught personal interests, which went beyond the technical aspects. but this matrix has remained my basis, and I try to look for and create creative, suggestive things in the material and technological world. they are the closest to the world of my training.
is there any designer and/or architect, you appreciate a lot?
I have always been fascinated by the work of jean prouve' and charles eames.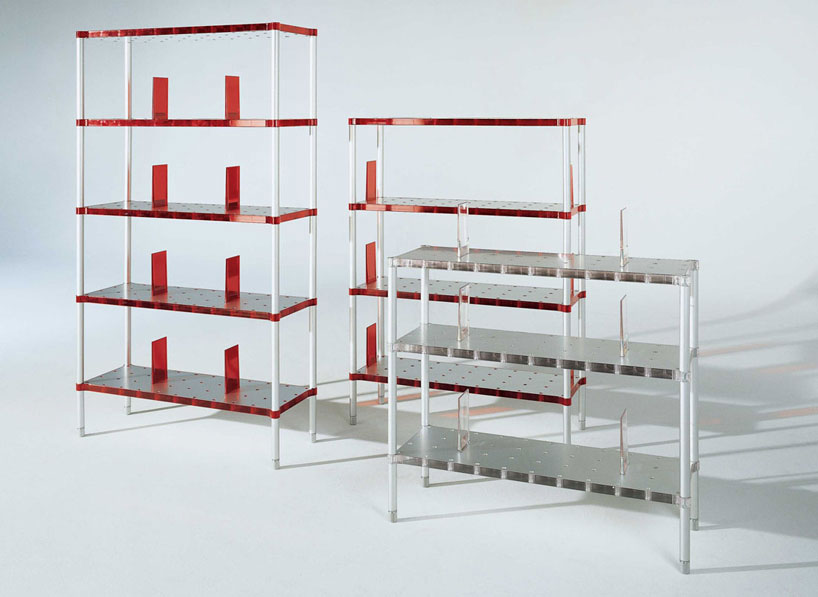 'partner' detail, bookcase 2000, for kartelldesign alberto meda and paolo rizzato
and those still active, are there any particular ones you appreciate?
I am fascinated by renzo piano and norman foster, and I also like the work of denis santachiara, ron arad, …. there are many.
any advice for the young ?
I would say that virtuality is very important as long as you don't forget the physicality of things.
what are you afraid of regarding the future ?
the thing that worries me most is the lack of equality.there are enormous differences among people which create immense problems. I am concerned by this lack of balance.

jul 23, 2020
jul 23, 2020
feb 16, 2020
feb 16, 2020
feb 11, 2020
feb 11, 2020
jan 22, 2020
jan 22, 2020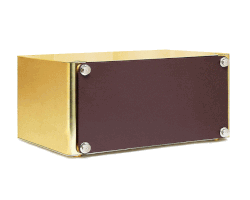 apr 29, 2017
apr 29, 2017
nov 07, 2016
nov 07, 2016
a diverse digital database that acts as a valuable guide in gaining insight and information about a product directly from the manufacturer, and serves as a rich reference point in developing a project or scheme.