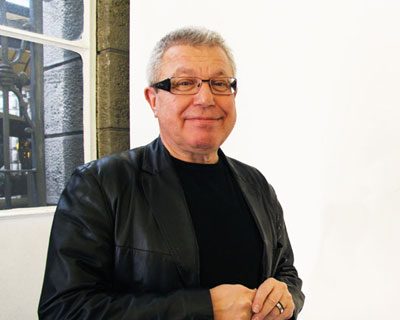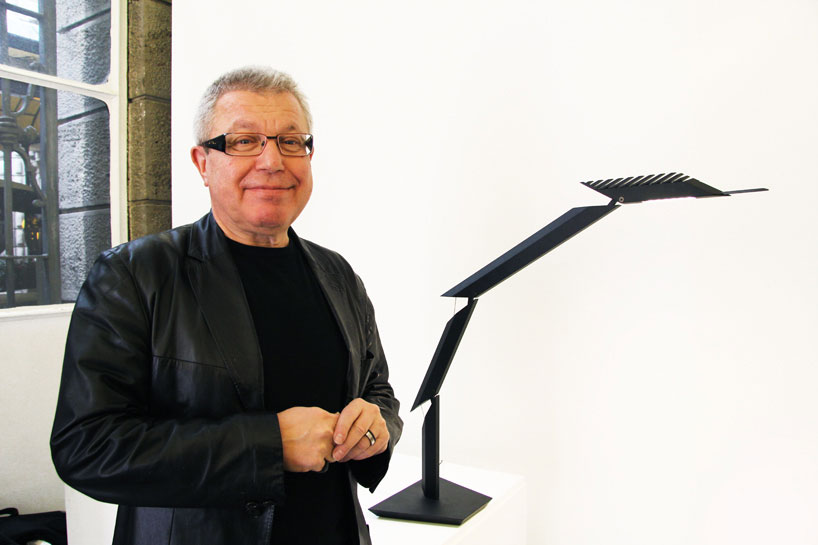 sep 24, 2003
daniel libeskind interview
daniel libeskind © designboom
we met daniel libeskind in london on september 24, 2003.
what is the best moment of the day?when suddenly you're surprised by something, which is all the time.
what kind of music do you listen to at the moment?glen gould's records, released in the order they were originally published.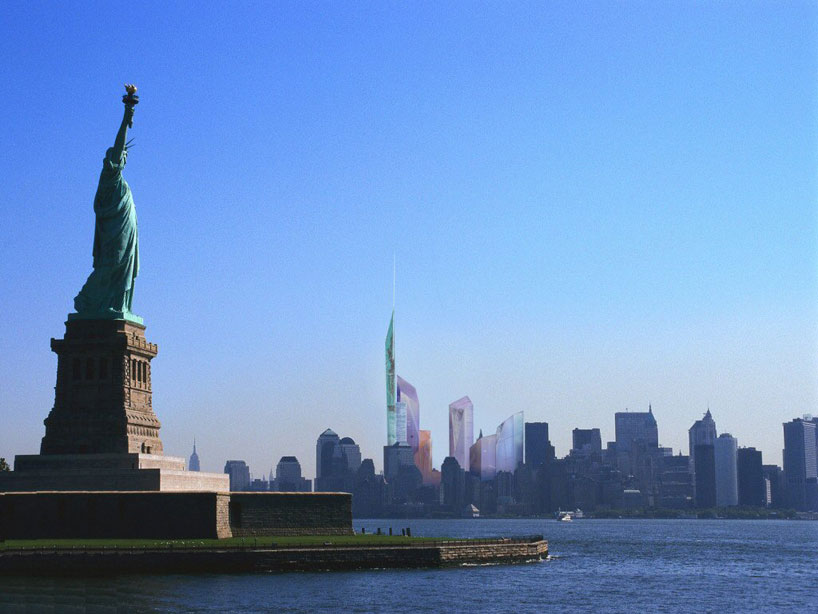 project for the new world trade center, 2002. skylinecourtesy studio daniel libeskind.
do you listen to the radio?seldom, sometimes.
what books do you have on your bedside table?many, for example a book by rabelais, a book of the poems of emily dickinson, a recent book called straw dogs, a book of poems by petrarch…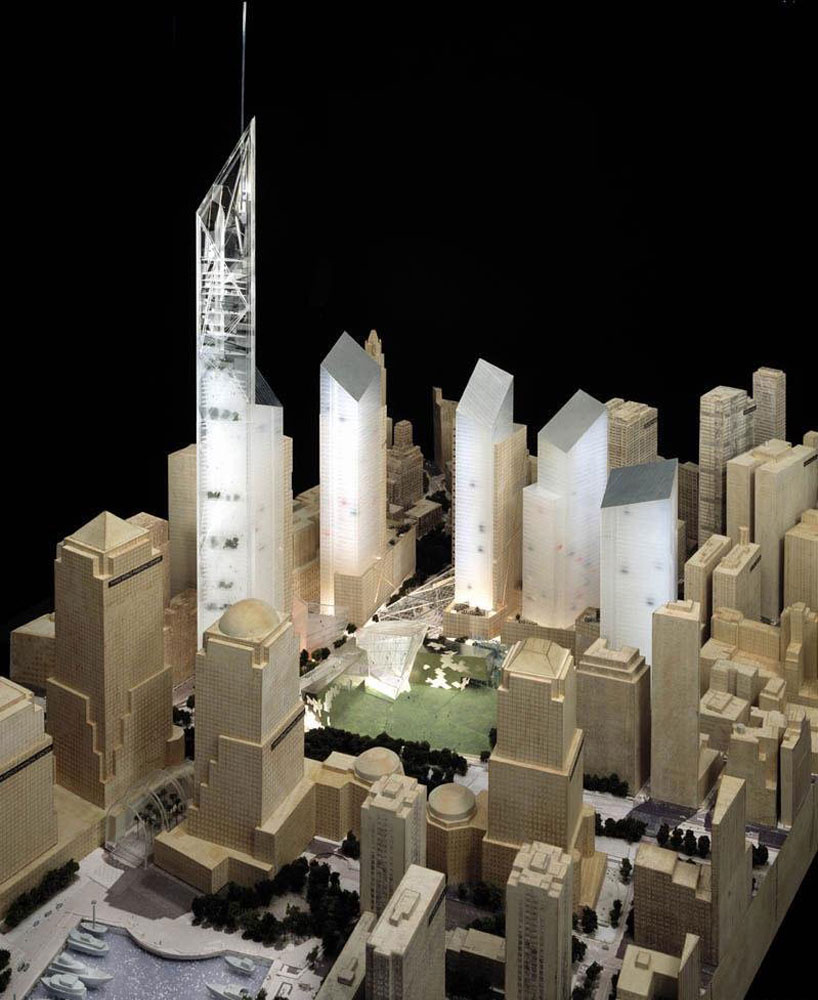 project for the new world trade center, 2002. model view from above, courtesy studio daniel libeskind.© jock pottle
do you read design magazines?occasionally.
where do you get news from? newspapers?word of mouth.
do you notice how women are dressing?do you have any preferences?I always prefer well dressed women, but I look beyond the surface appearance to find the beauty.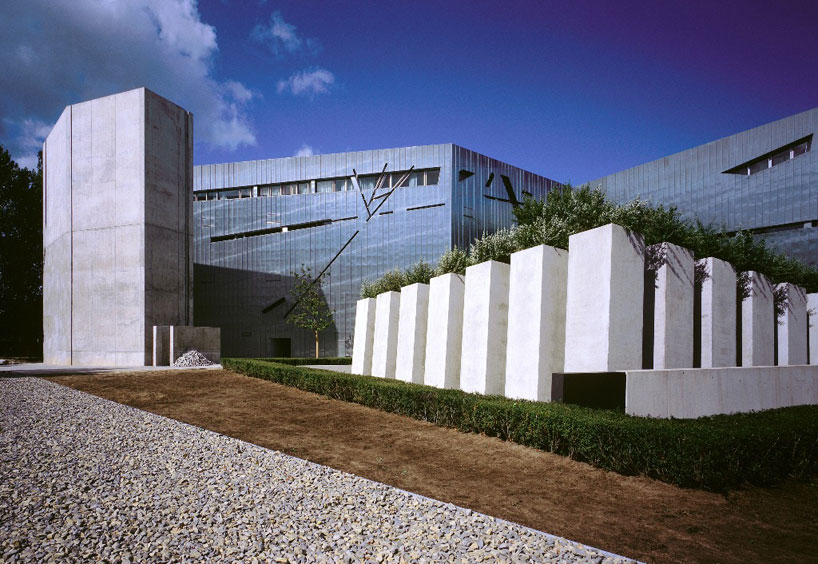 jewish museum berlin 1999courtesy studio daniel libeskind,© bitter+bredt, berlin.
what kind of clothes do you avoid wearing?I like to wear very practical clothes, usually black.
do you have any pets?no, no pets.
when you were a child, did you want to become an architect?no, I wanted to be anyone who wore interesting clothing: a priest, a policeman.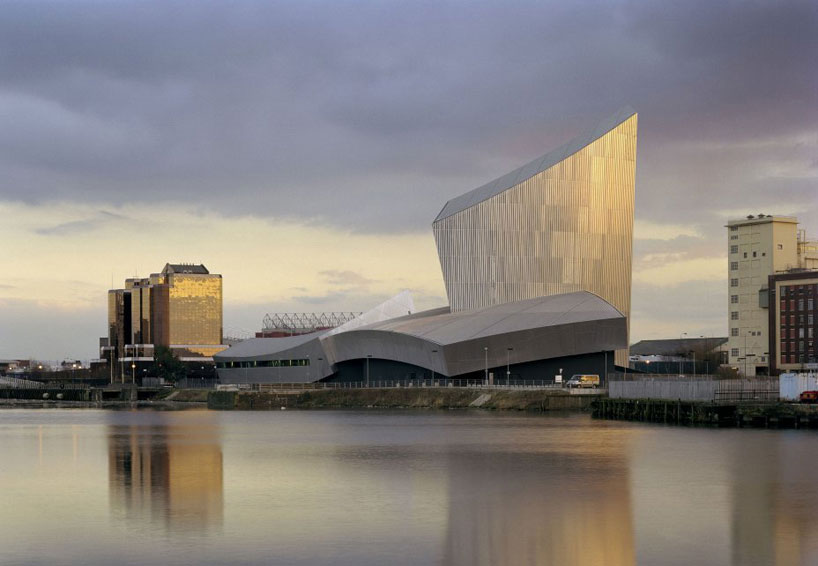 imperial war museum north. manchester.completed 2002. courtesy studio daniel libeskind,© bitter bredt
where do you work on your designs and projects?wherever I am, wherever I can.
who would you like to design something for?I'm not picky.
do you discuss your work with architects and designers?occasionally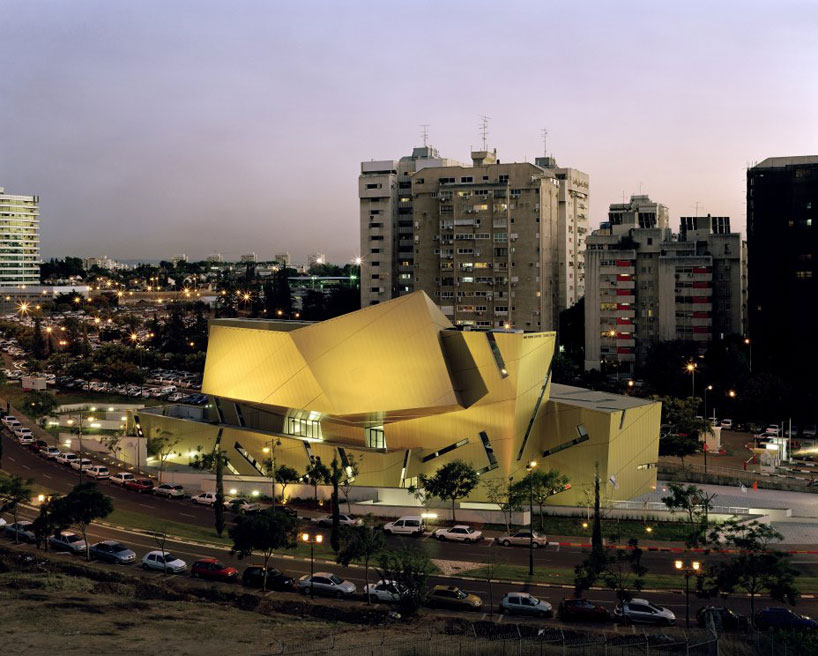 maurice wohl convention center. bar -ilan university, israel.© bitter bredt
describe your style, like a good friend of yours would describe it.unpredictable.
can you describe an evolution in your work from your first projects to the present day?I still think I'm doing the same project, its all the same project.
what project has given you the most satisfaction?it's always the next one.!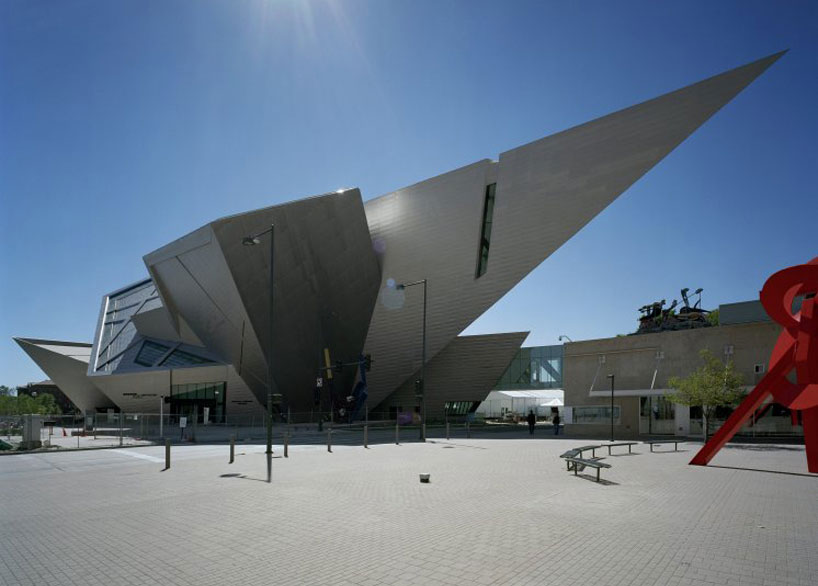 extension to the denver art museumcourtesy studio daniel libeskind© bitter bredt
is there any designer and/or architect from the past , you appreciate a lot?many, the masters, from all fields. and from today's scene as well.
any advice for the young ?follow the impossible.
on the news they said that italians are afraid of unemployment,criminality and pollution. what are you afraid of regardingthe future?laziness.

oct 02, 2017
oct 02, 2017
mar 21, 2017
mar 21, 2017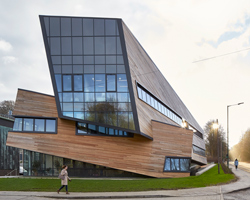 mar 06, 2017
mar 06, 2017
jan 19, 2017
jan 19, 2017
nov 09, 2016
nov 09, 2016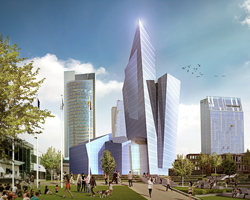 jul 14, 2016
jul 14, 2016
a diverse digital database that acts as a valuable guide in gaining insight and information about a product directly from the manufacturer, and serves as a rich reference point in developing a project or scheme.