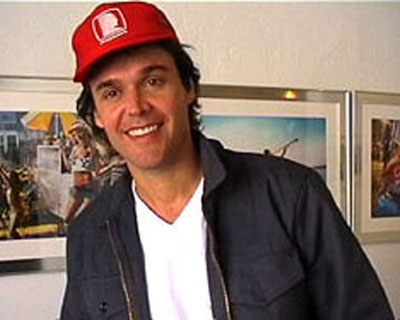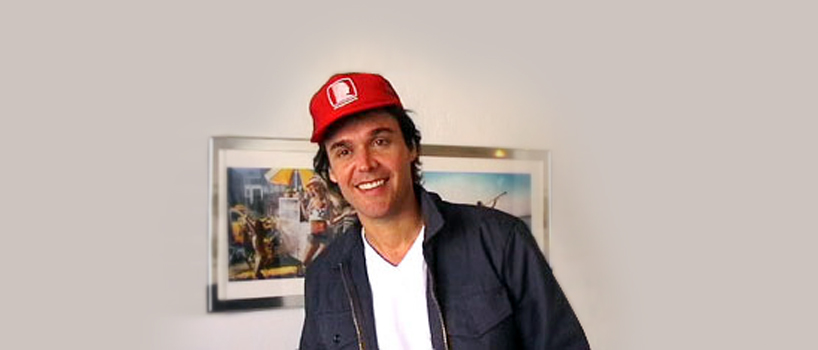 sep 27, 2001
david lachapelle interview
david lachapelle © designboom
we met david la chapelle at the galleria carla sozzani in milan on september 27th, 2001
what is the best moment of the day?
hopefully its the day I'm out taking pictures
what kind of music do you listen to at the moment?
I listen to a lot of cat stevens, but since 2 weeks ago, since the 11th. I've been listening to the beatles. my whole philosophy is to like more than to not like, so I try to like everything.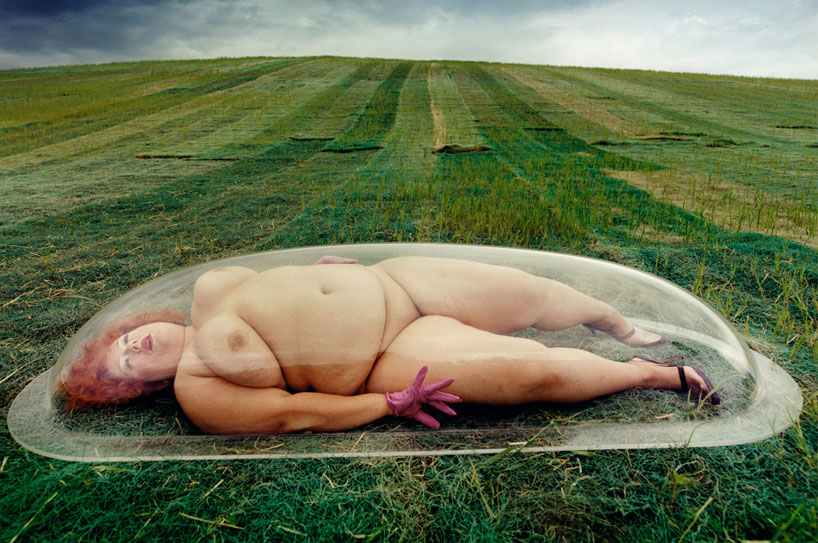 the invitation card
what books do you have on your bedside table?
I just finished a biography of tenessee williams, and now I'm trying to readall of his plays. I have a collection of his plays, there are a lot of them, but his biography was so great, its the second time I read it.
do you read fashion and design magazines?
I don't read them but I look at the pictures.
where do you get news from?
the grapevine.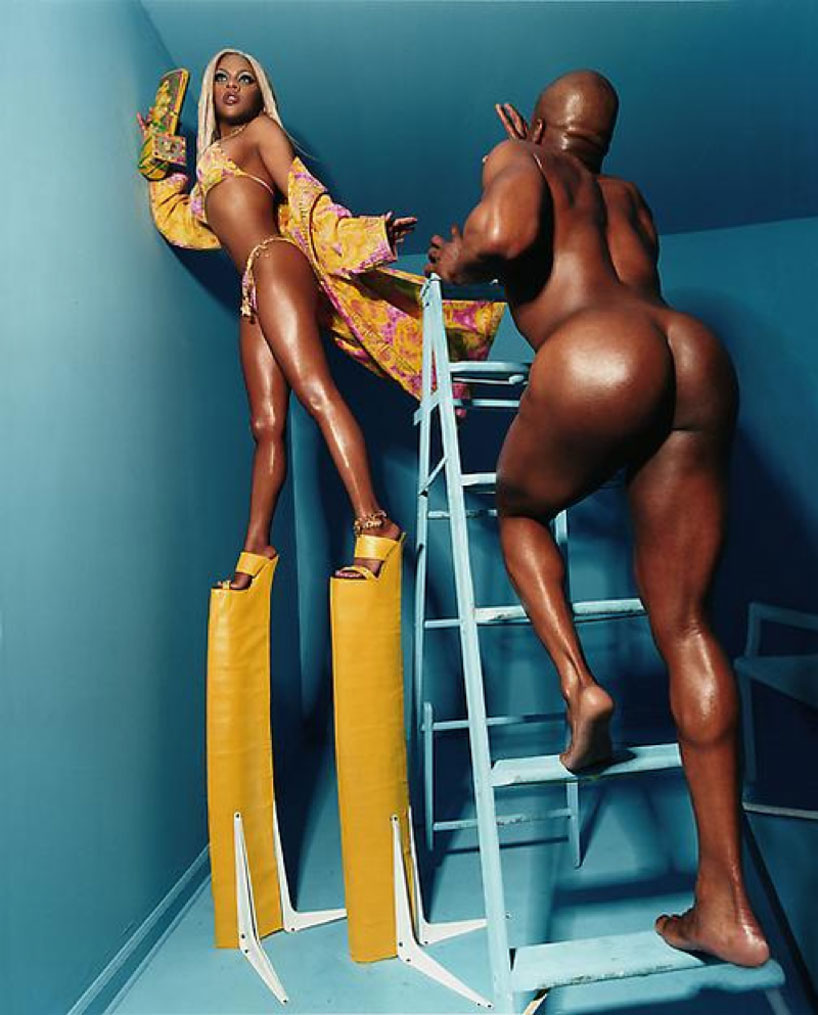 lil'kim
do you notice how women are dressing? do you have any preferences?
undressed.
what kind of clothes do you avoid wearing?
I try to avoid wearing clothes as much as possible.
do you have any pets?
no pets, just pet peeves (laughs). I used to have dogs and then my friends dog ate them so I gave up on pets.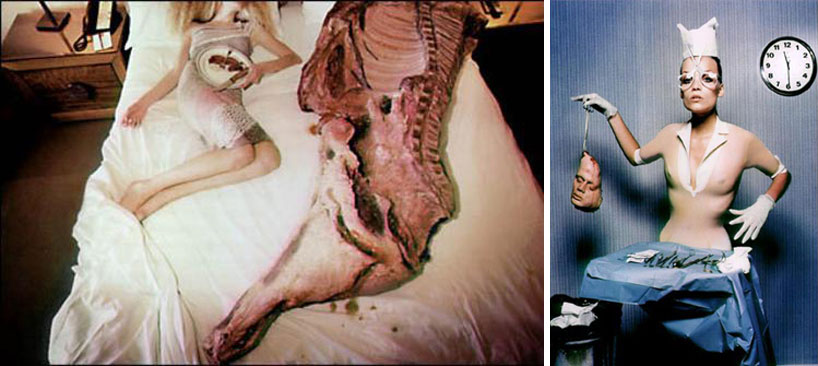 left: las vegas, flaunt, 1998 right: 'the surgery story'
where do you work on your photographic projects?
all over. anywhere, everywhere I am.
who would you like to photograph?
michael jackson
what did you want to be when you were a child?
a photographer (my mother was a non professional photographer).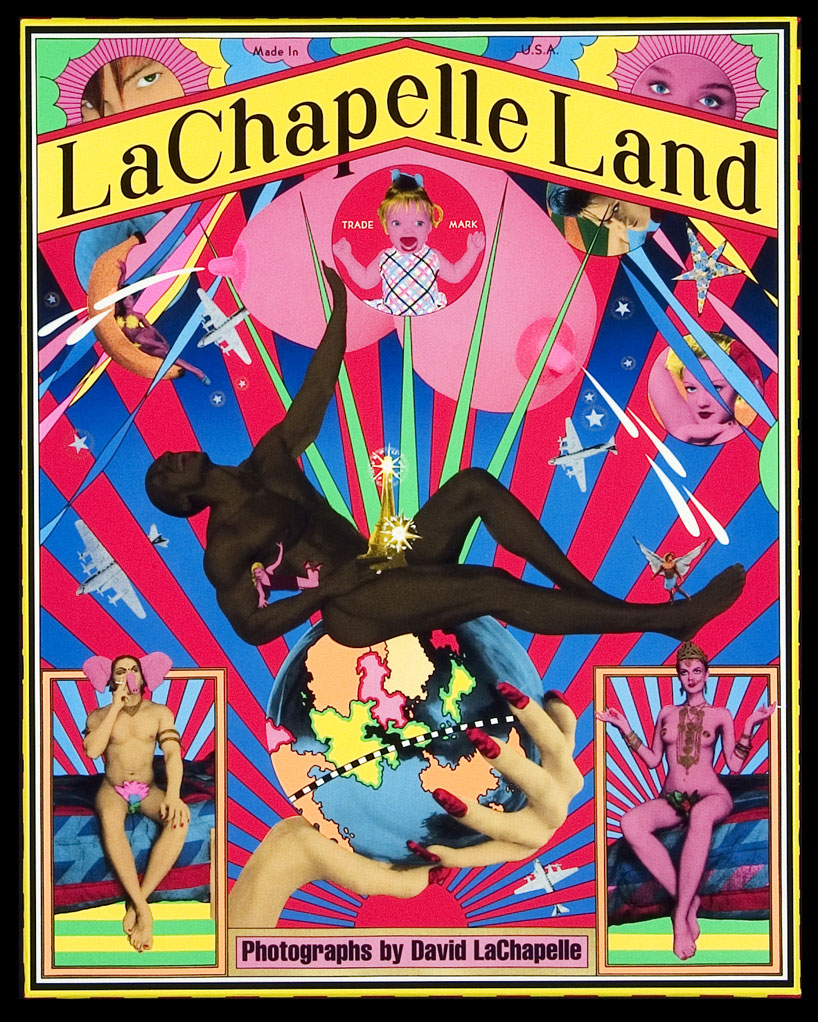 his first book 'la chapelle land'
do you discuss or exchange ideas with your colleagues?
oh yeah, all the time. there's an artist in anyone, I'll ask a person on the street, 'what do you think of this?', I'm always asking people to collaborate.
describe your style, like a good friend of yours would describe it.
escapist fantasies, celebratory, beautiful.
you're often called a new surrealist.
do you think this suits you?
yeah, I've heard that…you can call me anything you want. I'd rather be called a new surrealist rather than other things I've been called in my life.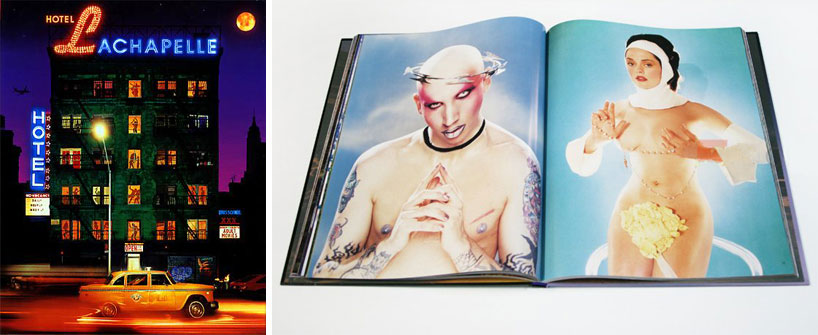 left: his second book 'hotel lachapelle' right: portraits of 'hotel lachapelle'
please tell us more about photography and digital technology.
well the computer is slave to the camera, because without a good photograph all the technology in the world doesn't take a good picture. you have to have a good photograph to begin with.
which of your projects has given you the most satisfaction?
everything here, that's on these walls, has given me the most satisfaction. because there are a lot of photographs that don't make it. every picture I've taken is from the past, but its the ones in the future that I'm looking forward to taking most.
are there any photographers that you particularly appreciate?
a lot, nan golden, helmut newton… a lot.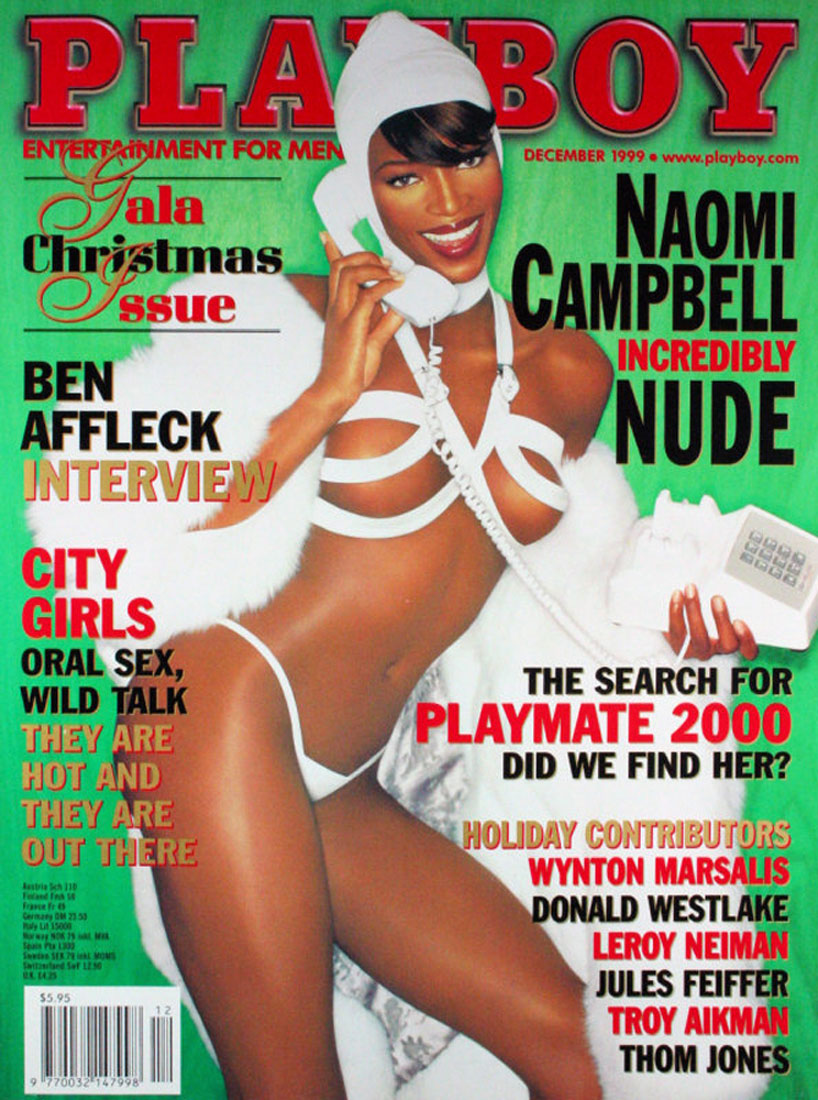 naomi campell playboy cover
what about architects and designers?
there are so many fashion designers, I love them all, I find the world a much easier place to live in if you like more than you dislike, there are so many critics walking around, everyone's a critic, and they always have to criticize, but I think its much easier to live and enjoy everything.
on the news broadcast they said that italians are afraid of unemployment,
criminality and pollution.
what are you afraid of regarding the future ?
unemployment, being a criminal and polluting the world myself (laughs).
a diverse digital database that acts as a valuable guide in gaining insight and information about a product directly from the manufacturer, and serves as a rich reference point in developing a project or scheme.