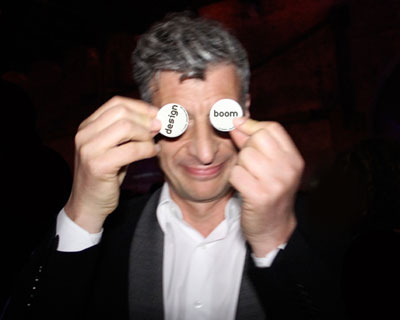 apr 13, 2004
maurizio cattelan interview
maurizio cattelanimage © designboom
designboom interviewed maurizio cattelan on april 13, 2004.(same questions as … see the list of interviewed people)
what is the best moment of the day?
I love the smell of napalm in the morning.
what kind of music do you listen to at the moment?
wagner, mostly.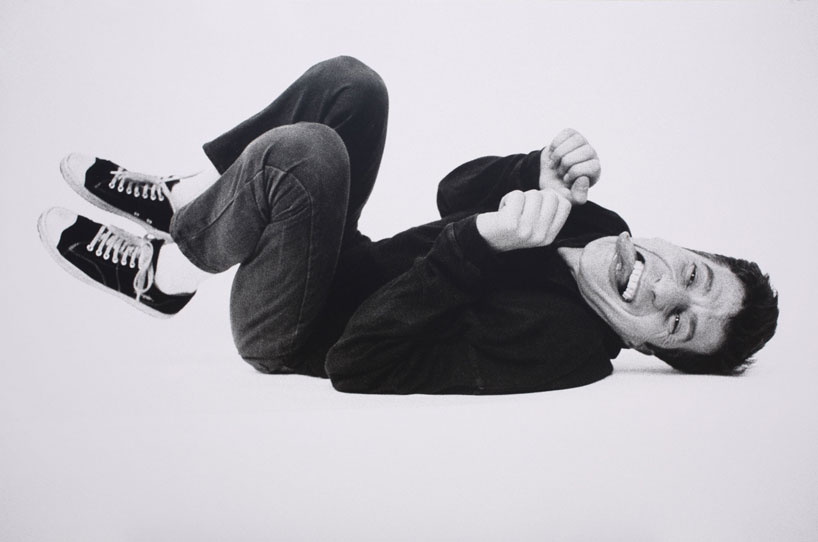 maurizio cattelancourtesy of the trussardi foundation, milan /galleria massimo de carlo, milan
do you listen to the radio?
yes, a lot, but i look for commercials.
what books do you have on your bedside table?
the blind leading the naked.

do you read design magazines?
I look at the pictures.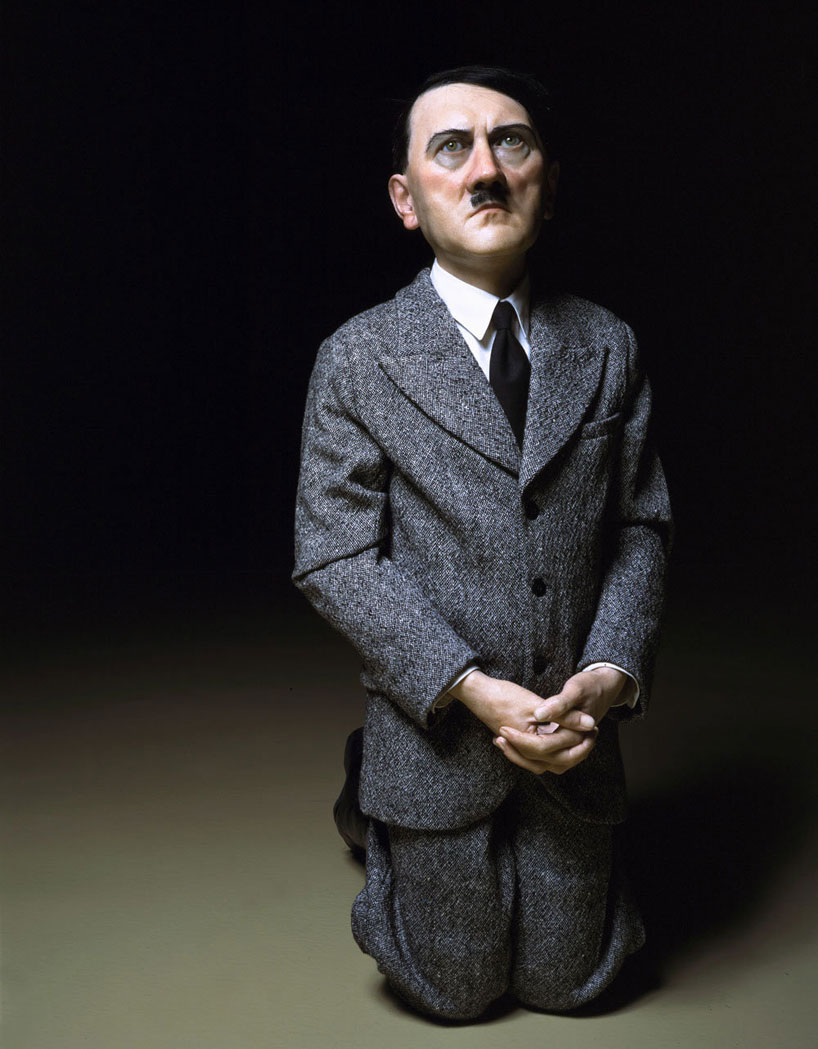 'him' 2001© maurizio cattelan(photorealist sculpture of a miniature hitler in prayer – an icon of fear.) installation at faergfabriken, center for contemporary art and architecture, stockholm
where do you get news from? newspapers?
anywhere, they are mostly lies anyway.

do you notice how women are dressing?
oh yez.
do you have any preferences?
no, anything goes.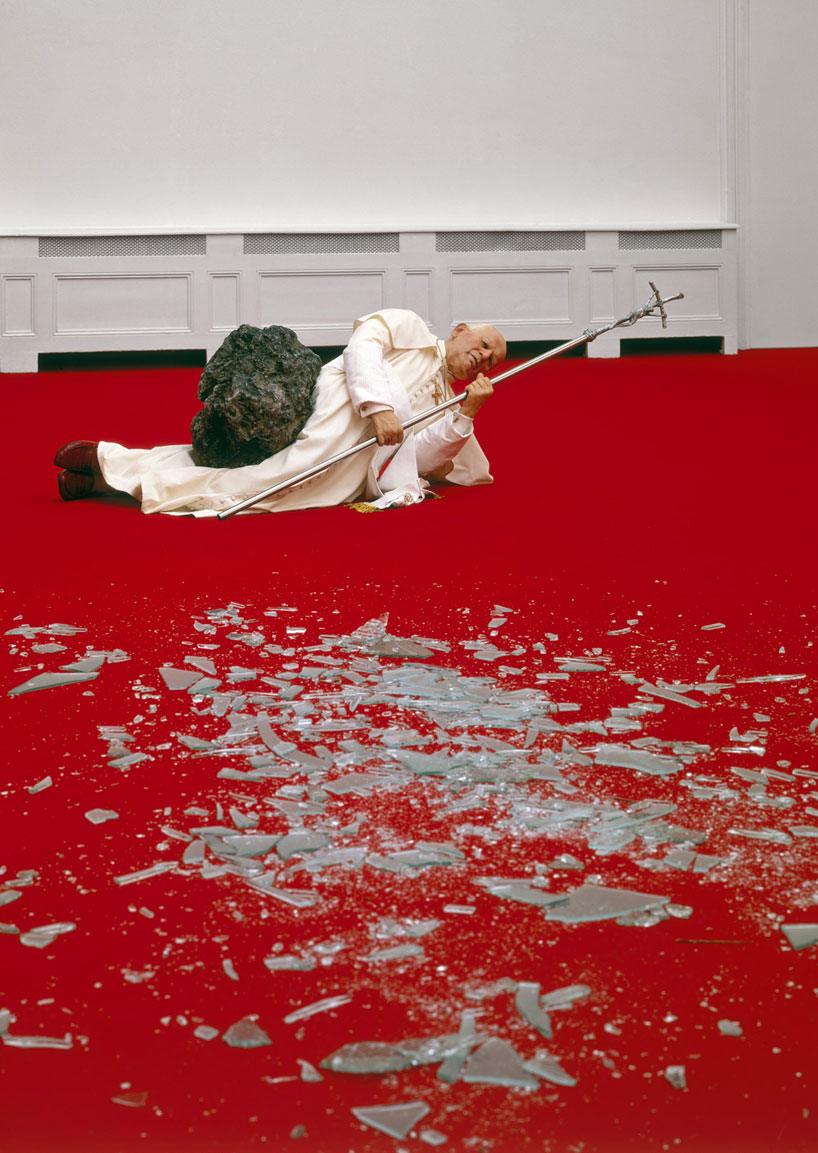 'la nona ora', 1999© maurizio cattelan(photorealist sculpture of the pope struck down by a meteorite – blasphemy turned into sacrifice.)installation at kunsthalle basel, switzerland
what kind of clothes do you avoid wearing?
mini skirts.

do you have any pets?
do bacteria count?
when you were a child, did you want to become an artist?
no, I wanted to become a designer, but I wasnt smart enough.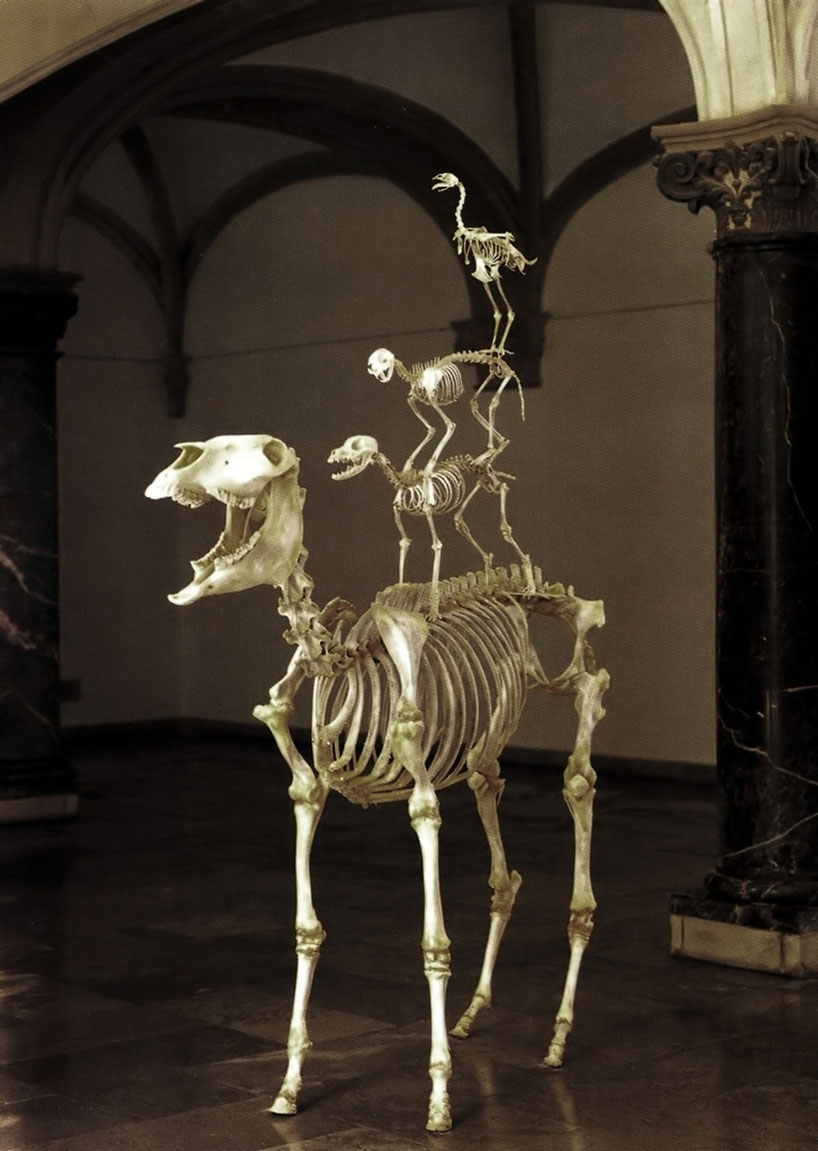 'love lasts forever', 1999© maurizio cattelan(skeletons of a donkey, a dog, a cat, and a rooster, stacked atop one another in order of descending size.)
where do you work on your artistic concepts?
on the phone.

who or which organization would you like to develop
something for?
I tend not to work with a specific person in mind. 
art is a matter of statistics: it's not about individuals, 
it's about people.
do you discuss your work with other artists?
I try to discuss it with everyone: every piece is a test, 
and it needs to be confronted, criticized, destroyed 
and rebuilt. I tend to avoid my own opinions, 
and just trust the others.

describe your style, like a good friend of yours would describe it.
lazy.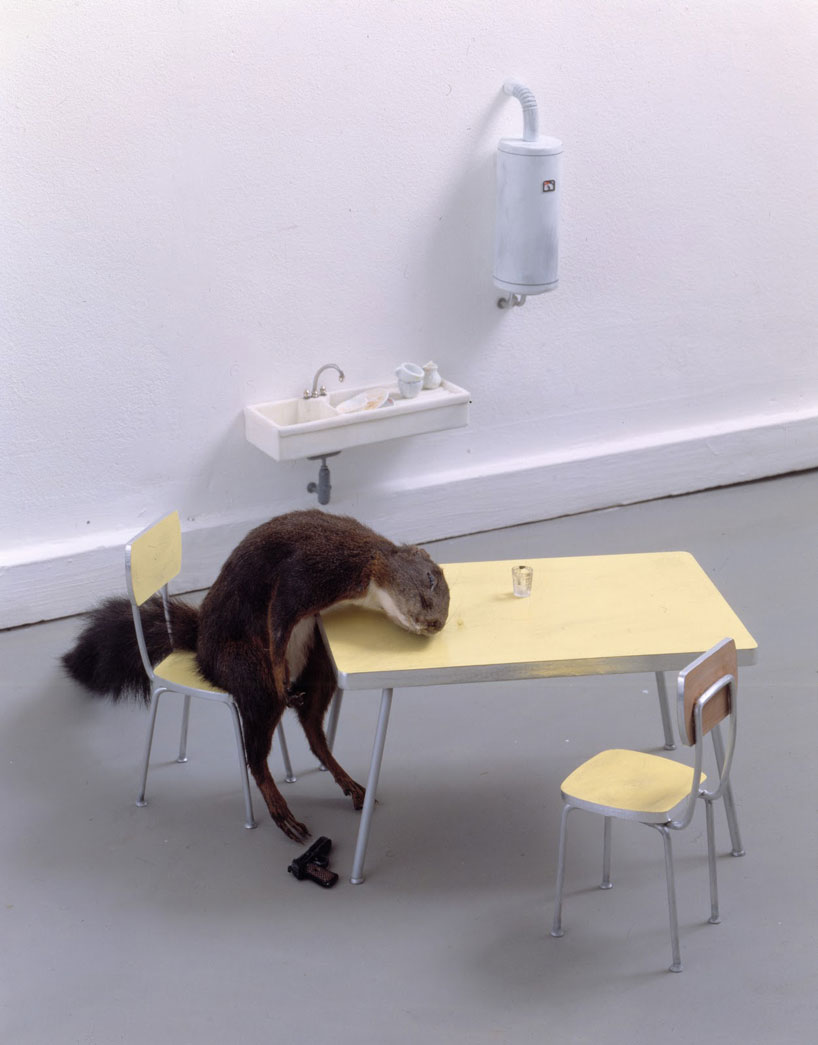 'bidibidobidiboo', 1996© maurizio cattelan(a stuffed squirrel apparently shooting itself at a kitchen table) installation at the laure genillard gallery, london
can you describe an evolution in your work from your first projects
to the present day?
I try to move sideways: so there are no evolutions, 
only digressions.
what project has given you the most satisfaction?
probably the ones i couldnt realize: 
they are stuck in my mind, and there is nothing i can 
do to get rid of them.
is there any artist from the past, you appreciate a lot?
warhol ueber alles.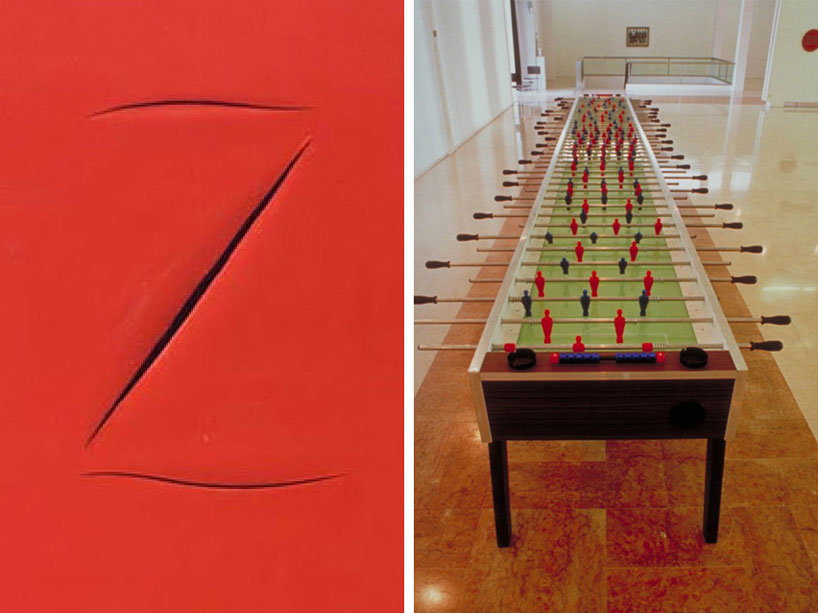 left: untitled, 1996© maurizio cattelanacrylic on canvas
right: 'stadium'© maurizio cattelan, 1991a seven-metre table football machine for 11-a-side play,galleria massimo de carlo, milan
is there any designer and/or architect from the past,
you appreciate a lot?
borromini.
any advice for the young ?
get old soon.

what are you afraid of regarding the future everything
dec 08, 2019
dec 08, 2019
oct 04, 2018
oct 04, 2018
jan 26, 2018
jan 26, 2018
feb 14, 2017
feb 14, 2017
dec 11, 2016
dec 11, 2016
oct 28, 2016
oct 28, 2016
a diverse digital database that acts as a valuable guide in gaining insight and information about a product directly from the manufacturer, and serves as a rich reference point in developing a project or scheme.