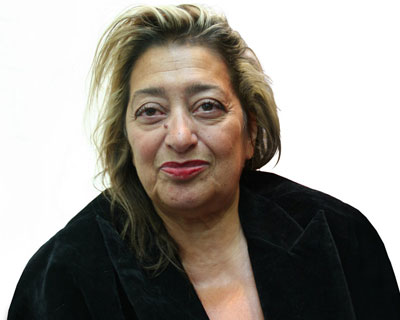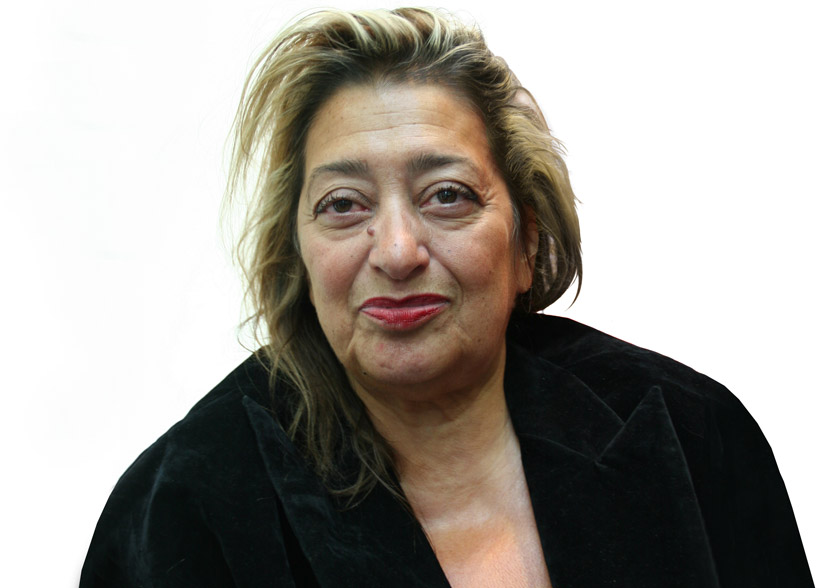 mar 31, 2007
interview with zaha hadid from 2007
zaha hadid
portrait © designboom
world renowned architect zaha hadid has died suddenly at the age of 65. the iraqi-born architect died of a heart attack on thursday in a miami hospital, where she was being treated for bronchitis. the celebrated designer had completed a range of acclaimed buildings around the globe, and last year became the first female architect to receive RIBA's royal gold medal.
designboom met with zaha hadid in cologne on january 16th, 2007, where we spoke with her about her upbringing, influences, and creative vision.
what is the best moment of the day?
it used to be very late in the evening… if I'm in london it can be different than if I'm somewhere else.
what kind of music do you listen to at the moment?
classic.
what books do you have on your bedside table?
none! no books at the moment.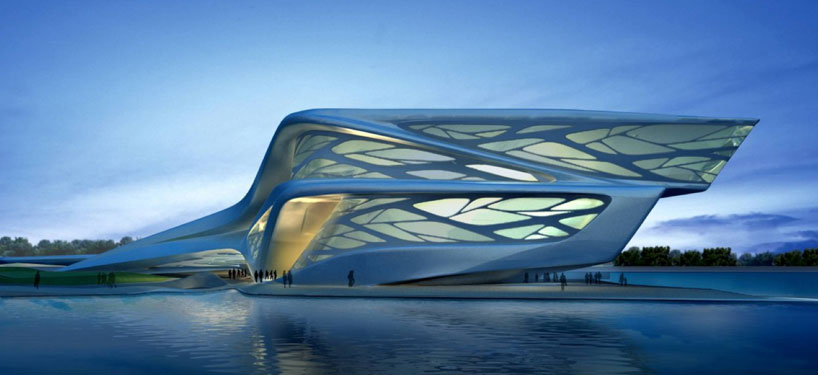 performing arts centre, saadiyat island, united arab emirates (developed by 2012)
do you read design and architecture magazines?
we have lots of these magazines in the office but we usually don't read them.
where do you get news from?
newspapers.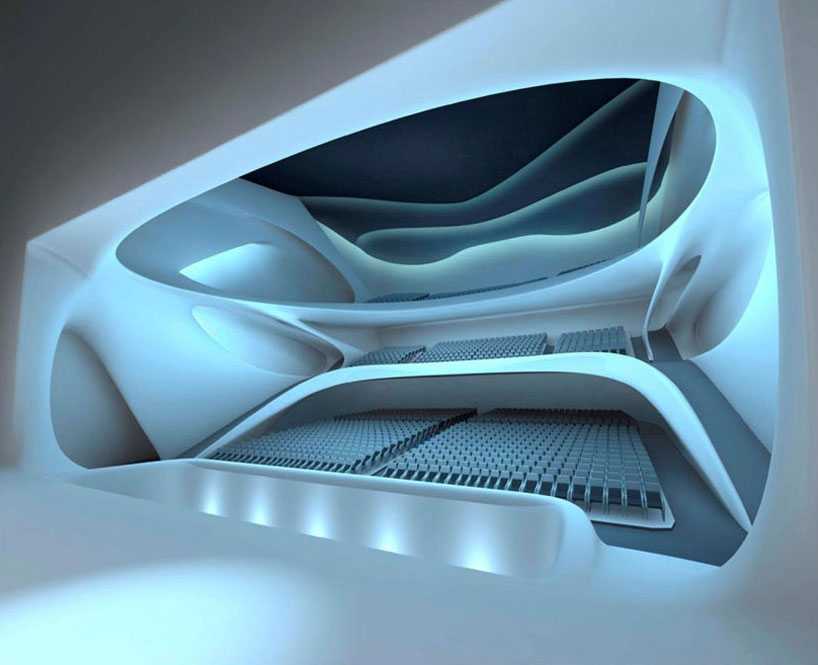 interior of performing arts centre, saadiyat island, united arab emirates
are there any clothes that you avoid wearing?
vintage clothing. also I don't like the masculine style, jeans. I like issey miyake… and black dresses.
do you have any pets?
no.

london olympic aquatic center
when you were a child, did you want to become an architect and designer?
yes, since I was eleven years old.
who would you like to design something for?
it would be very interesting to design objects for everyday life, something where the ideas that are expressed can belaunched into society. with products the form is almost the finished piece, but with architecture its not. I've also always been interested in combining architecture with a social agenda, and I really think you can invest and be inventive with hospitals and housing.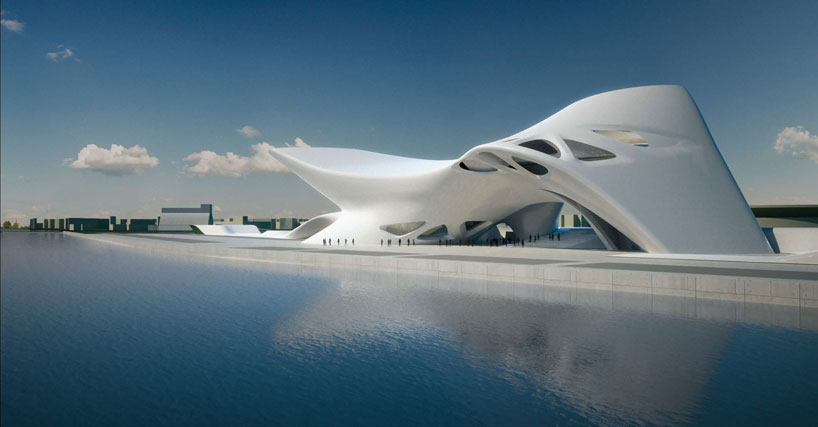 nuragic and contemporary art museum in cagliari, italy (to be completed 2007)
do you discuss your work with other designers or architects?
within the office of course. with other designers… I don't like to talk about myself so much. one discusses the ideas of friends.
where do you usually work on your projects?
anywhere. I don't use the computer. I do sketches, very quickly, often more than 100 on the same formal research.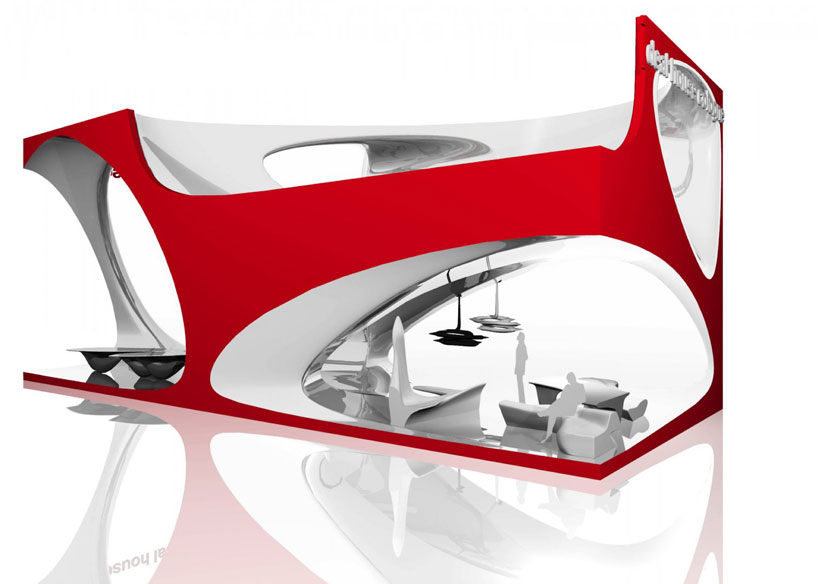 ideal house – imm cologne 2007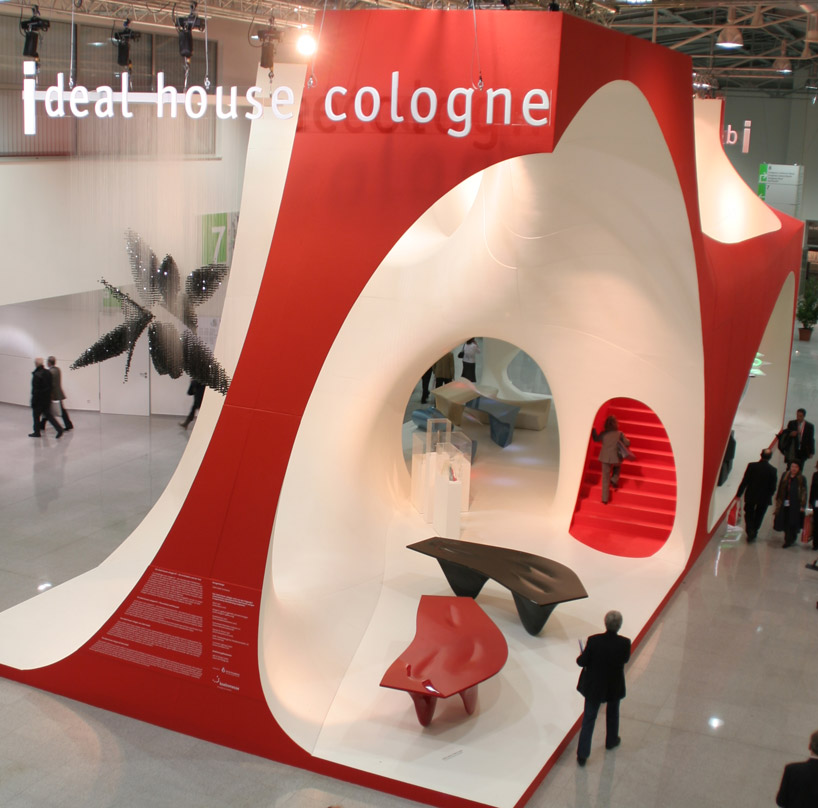 ideal house – imm cologne 2007image © designboom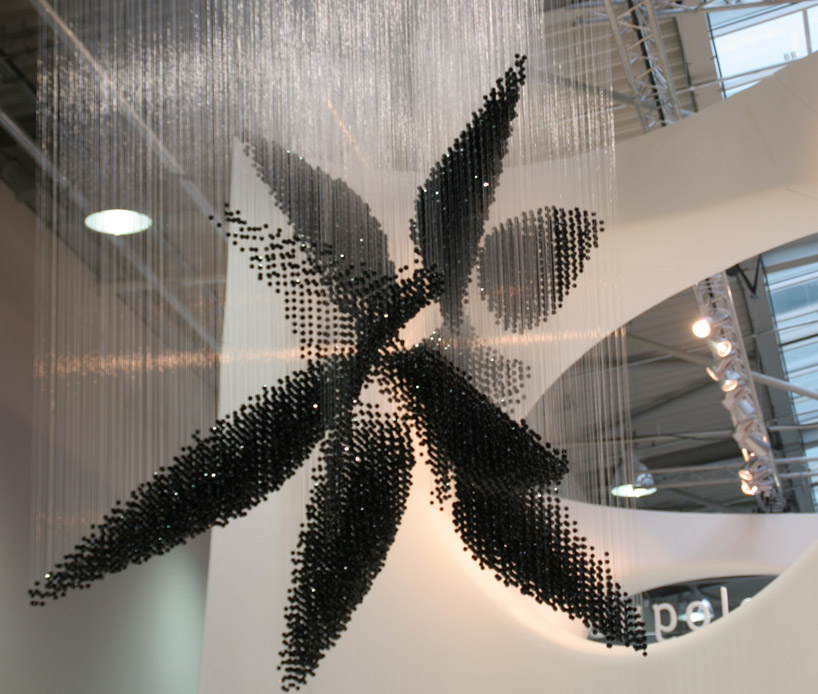 'swarm chandelier' for established and sons, 2006image © designboom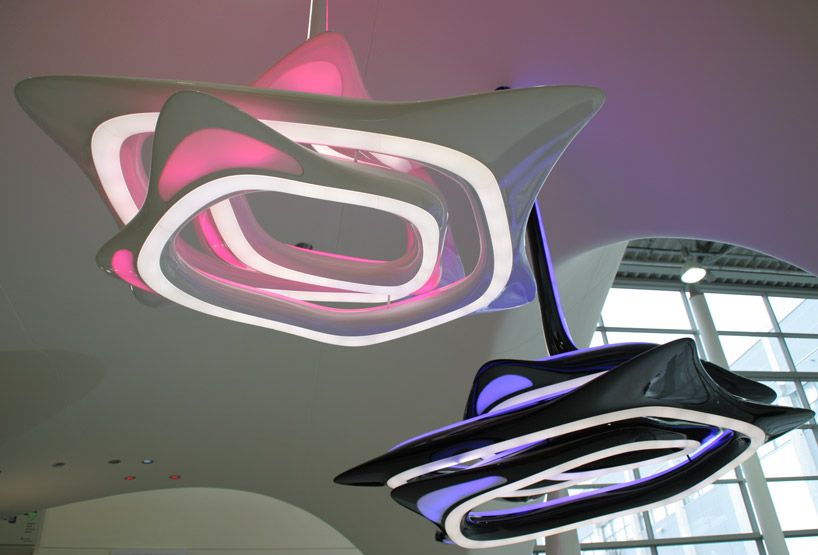 'vortexx chandeliers', for zumtobel lighting and sawaya & moroni, 2005image © designboom
describe your style as a good friend of yours might describe it
virtuoso of elegance. personal investigation, research, it's laden with so many ideas that one cannot extrude a single one, there is no formal repertoire.
can you explain this?
two years ago I focused on one apartment to see how many variations you can come up with in a given space with the same parameters. I would work on this repeatedly for days and you see that there is maybe seven hundred options for one space. this exercise gives you an idea of the degree at which you can interpret the organization of space, it is not infinite but it's very large. imagine if you multiply that to the scale of a bigger space, and the to the scale of a city. it is like a pianist constantly practicing – it's the same level of intensity. it increases the repertoires immensely – its unpredictable. some people really live and work within the same doctrine, the same diagram with the same logic. we produce many diagrams to start with and that's why we have a large repertoire.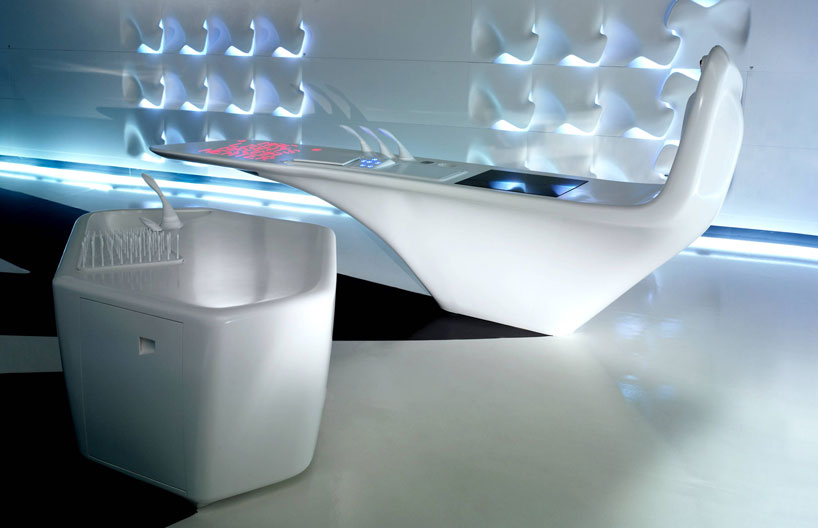 kitchen for DuPont™ Corian®, 2006
which of your projects has given you the most satisfaction?
'the peak project', because that was a very important departure for me. there are many, every time you make a discovery… I cant really say because different projects give you satisfaction in different ways. the BMW centre in leipzig and the phaeno science center in wolfsburg, they were very exciting. I just went to see the contemporary arts centre in rome which translates many ideas that I have been wanting to do.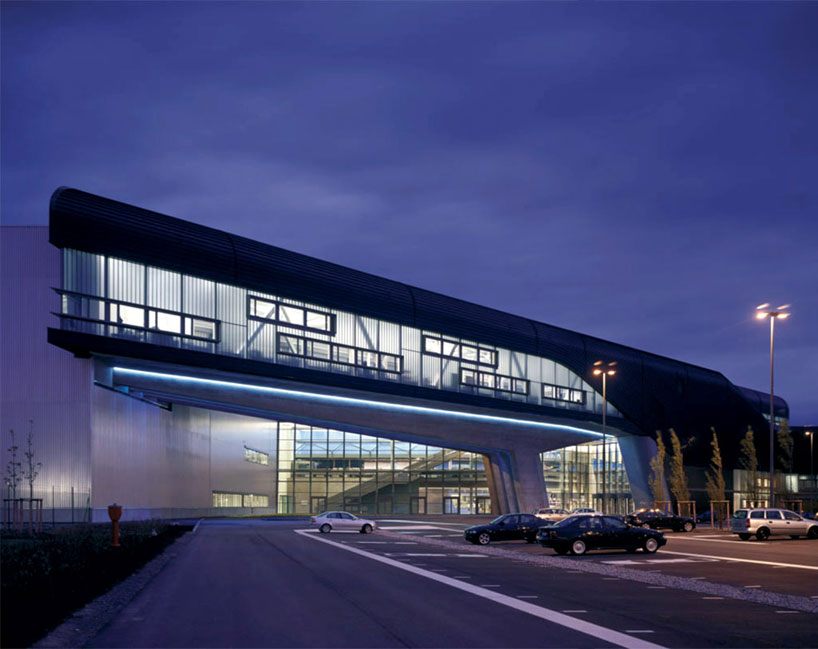 'BMW central building', leipzig, germany, 2006
can you describe an evolution in your work?
there are some very similar moments in the early work where the focus was on drawing, abstraction and fragmentation.then it moved to the development of ideas. lately it has become what architecture should be, which is more fluid organization. there has not been so much 'a change' but 'a development' over the years.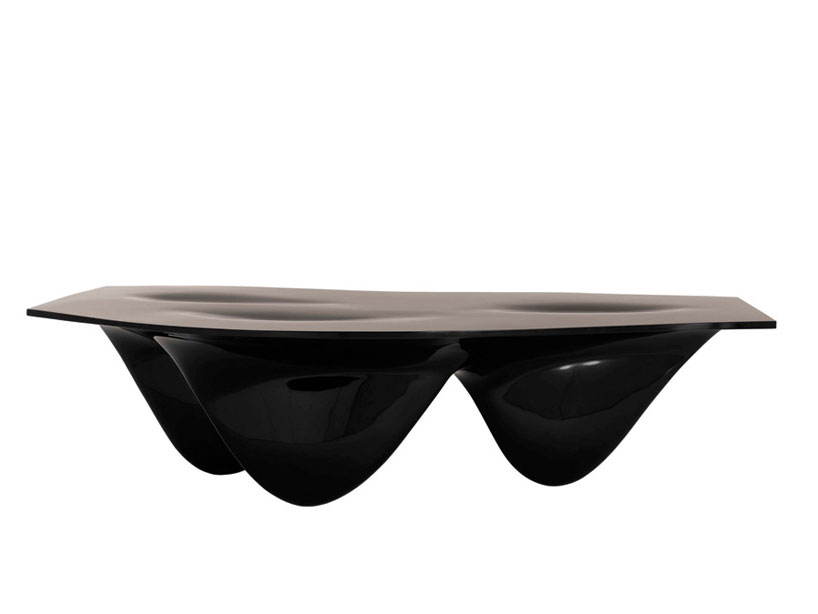 'aqua table' for established and sons, 2005
what was the basic concept behind your installation 'ideal house' at this year's imm cologne fair?
it is a reaction to an object in the middle of a building. we felt that it had to be transparent and open the idea was about carving away space a sort of erosion. its like taking a volume and eroding it. it's related to a piece called 'z-scape' where the starting point is a block. there was a big discussion in the office some years back where we talked about carving, the act of carving away space. it allows light to come in. this lead to thoughts on exploring geology, archeology and topography. larger pieces are informed by landscapes, and the erosion of them. with this house the idea was that one can move from the chair to the bed to the sofa, as if they were one continuous piece. its a concept of living, as it is on two floors you can move up and down, look back on where you have come from. this piece is not in isolation of the other work, forms always come out of what we are looking at, at that time. sometimes there is a departure, but it is usually a product of what we a researching at the time, what's taking place at that moment.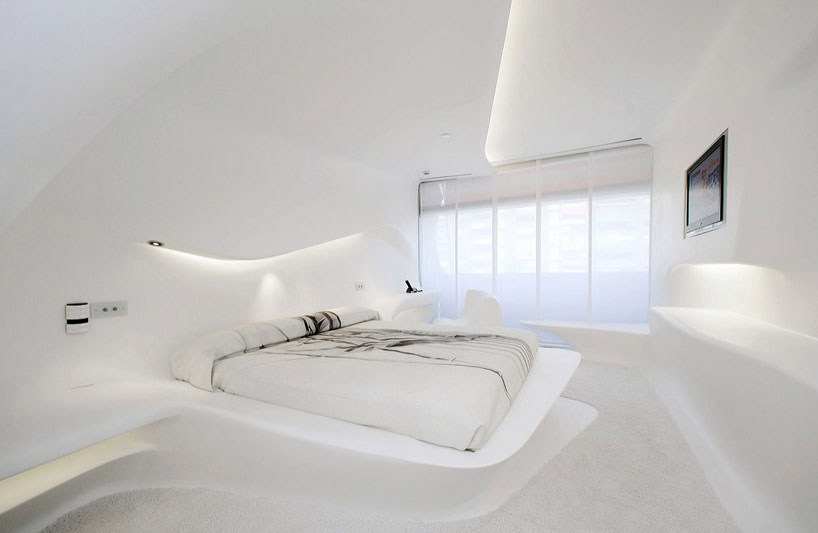 hotel 'puerto america' in madrid, 2005
do you prefer open living spaces?
I think that when technology moves on maybe walls will move, the kitchen will move. eventually you might not evenhave to have a fixed place for a bathroom. some people like to live in a house where there are three or four rooms, all the same size, because they like to live in a confined space. other people might like to have an open plan house where there is no rigidity, built walls… it was in the seventies in new york when people went and took these really big raw spaces and lived throughout the room, now there is more separation. no-one has really invented the perfect open house … yet.different societies use things in different ways some like sleeping on a futon and in others it could be that the beds are very high. it depends on the scale of the house, the light, where the house is – if it is by the sea or in the mountains. I think that people should be able to interpret certain things and elaborate an architecture of space that suits them. a platform where everything can be moved around.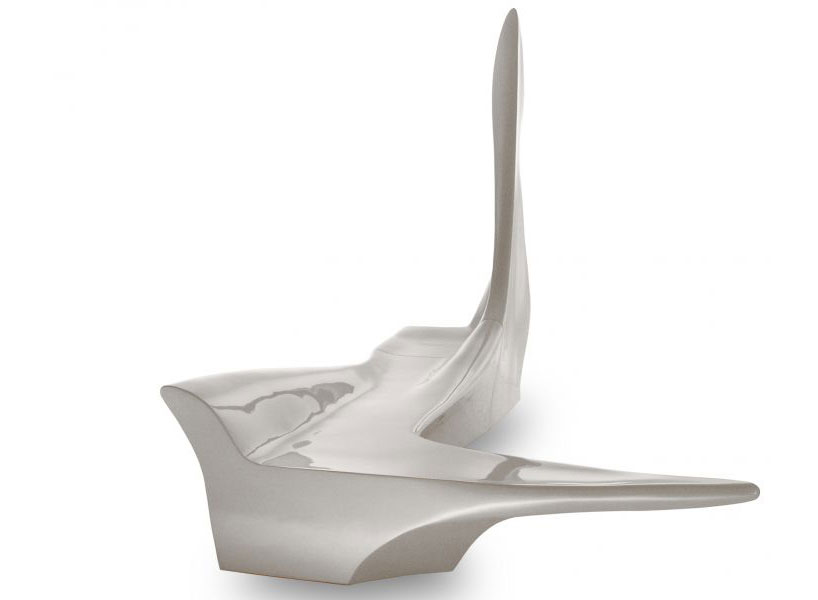 'iceberg', sitting furniture for sawaya & moroni, 2003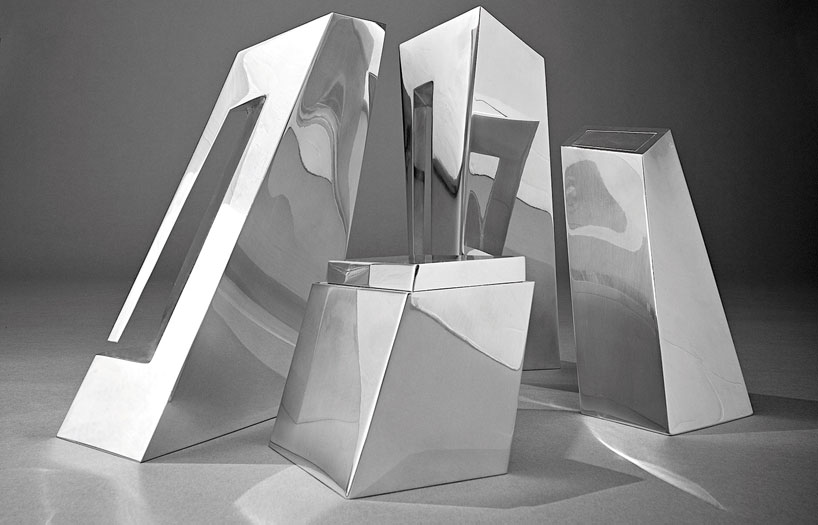 tea and coffee set for alessi, 2003
is there a designer or architect from the past that has influenced you or that you particularly appreciate the work of?
yes, there are a lot. erich mendelsohn, mies van der rohe, le corbusier, the constructivists…
and contemporary designers and architects?
many. but too many are too obsessed by method. it becomes a dogma.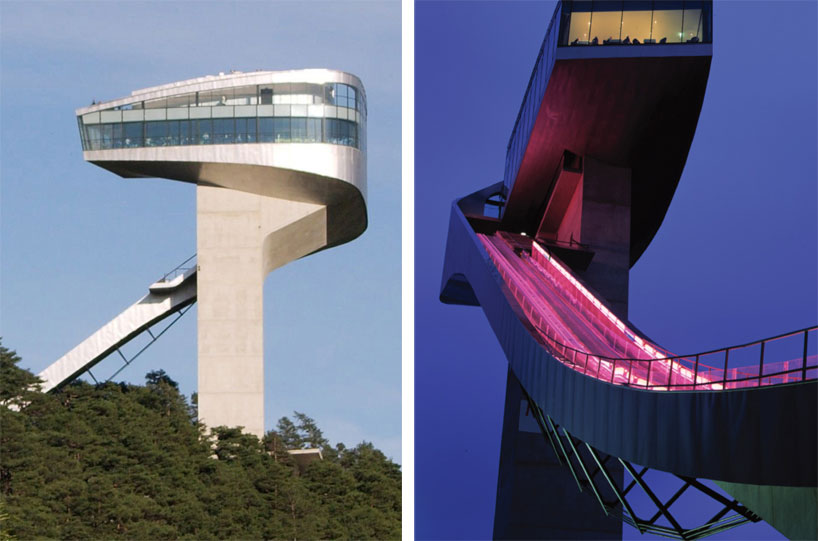 'bergisel ski-jump', innsbruck, austria, completed in 2002
you are working in a man's world…
like many women today, I am traveling a lot and I work crazy hours. working on an architecture project means perseverance. but no matter how much progress has been made, there is still a world that for women is taboo.
do you have any advice for the young?
you have to be very focused and work very hard, but it is not about working hard without knowing what your aim is! you really have to have a goal. the goal posts might shift, but you should have a goal. know what it is that you are trying to find out.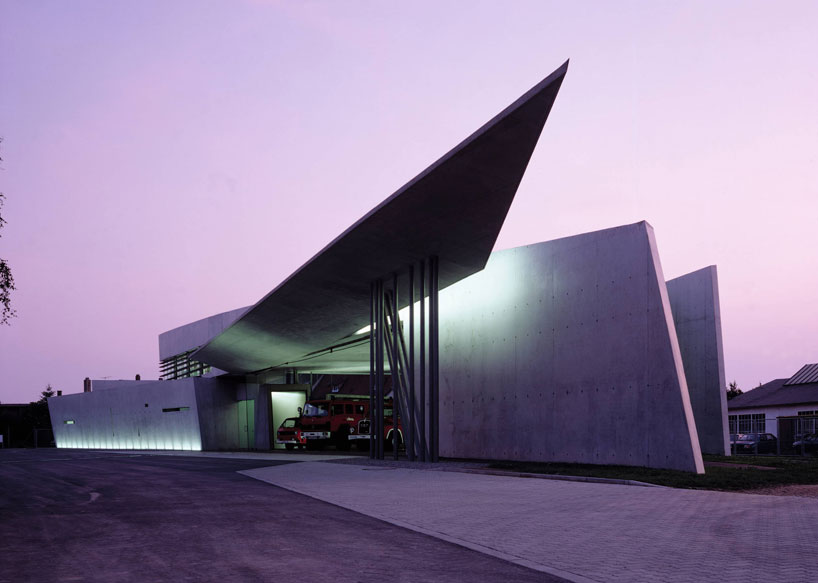 'vitra fire station', weil am rhein, germany, 1994
is there anything that you are afraid of regarding the future?
yes, the conservative values that are emerging, it may not effect architecture immediately but it will effect society and that's what worries me. the world is looking more and more segmented, the difference between people is becoming greater. one has to strive for a very open liberal society.

aug 06, 2019
aug 06, 2019
jul 02, 2019
jul 02, 2019
may 16, 2019
may 16, 2019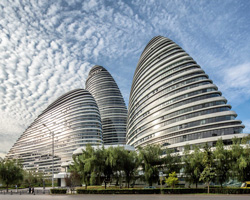 apr 15, 2019
apr 15, 2019
mar 20, 2019
mar 20, 2019
feb 13, 2019
feb 13, 2019
a diverse digital database that acts as a valuable guide in gaining insight and information about a product directly from the manufacturer, and serves as a rich reference point in developing a project or scheme.