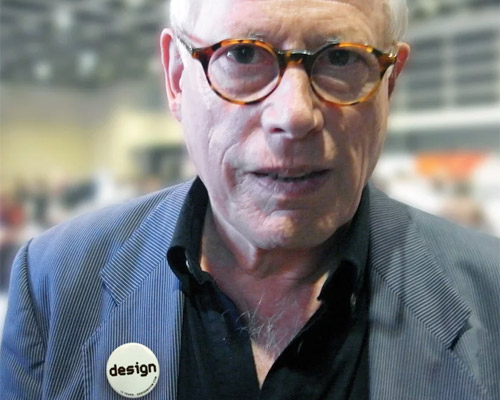 oct 30, 2000
dieter rams interview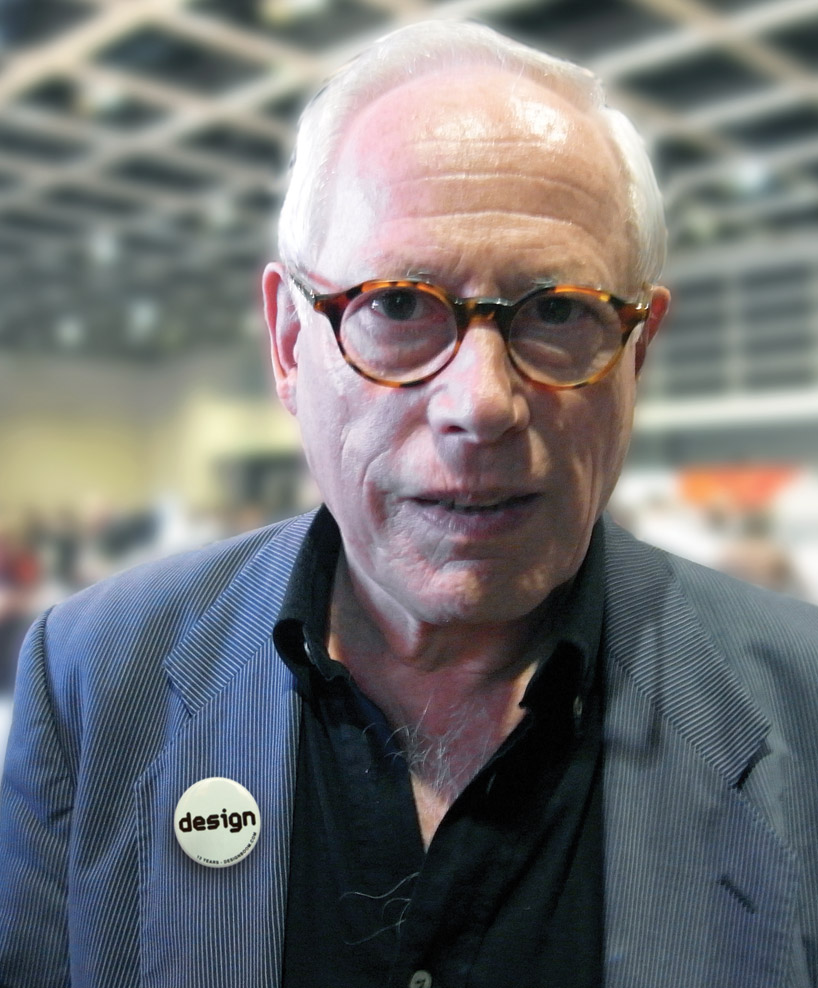 dieter rams © designboom
designboom met dieter rams at his studio (in his home) in kronberg on october 20, 2000.
designboom (DB): what is the best moment of the day?
dieter rams (DR): I am more active in the evening, I can work until 1am.
DB: what kind of music do you listen to at the moment?
DR: classical music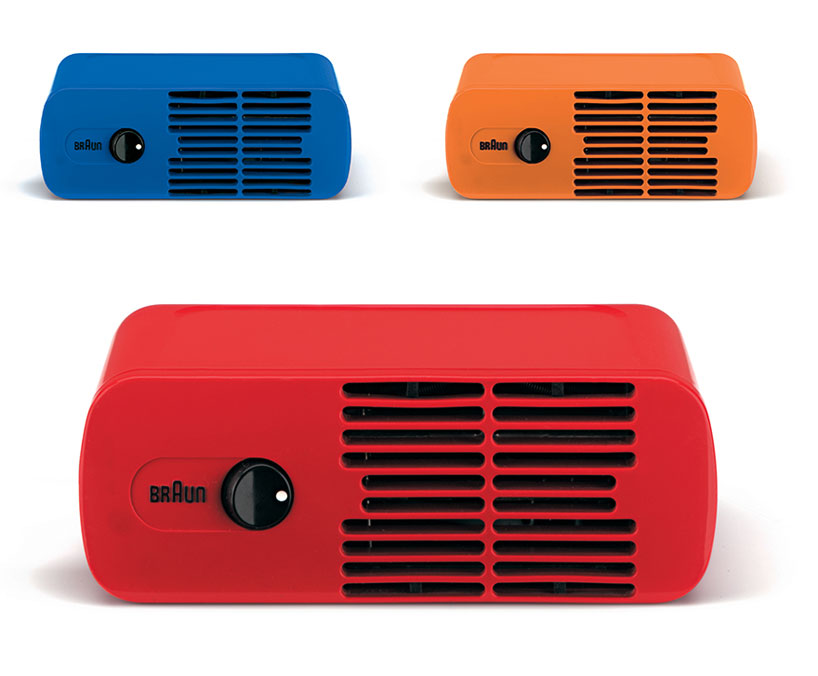 hairdryer for braun
DB: do you listen to the radio?
DR: yes.
DB: what books do you have on your bedside table?
DR: you can go look, there are several.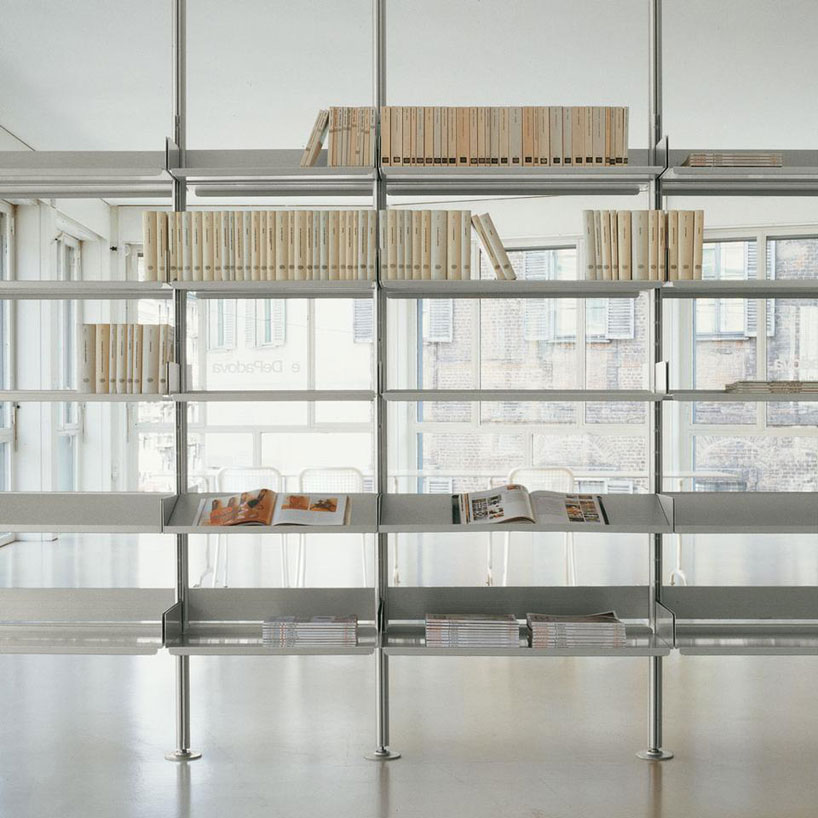 universal shelving system 606in steel for sdr+,in alluminium for de padova
DB: do you read design magazines?
DR: yes.
DB: where do you get news from?
DR: when I worked for braun. I didn't have time for anything, even for reading newspapers, but now I read them every morning.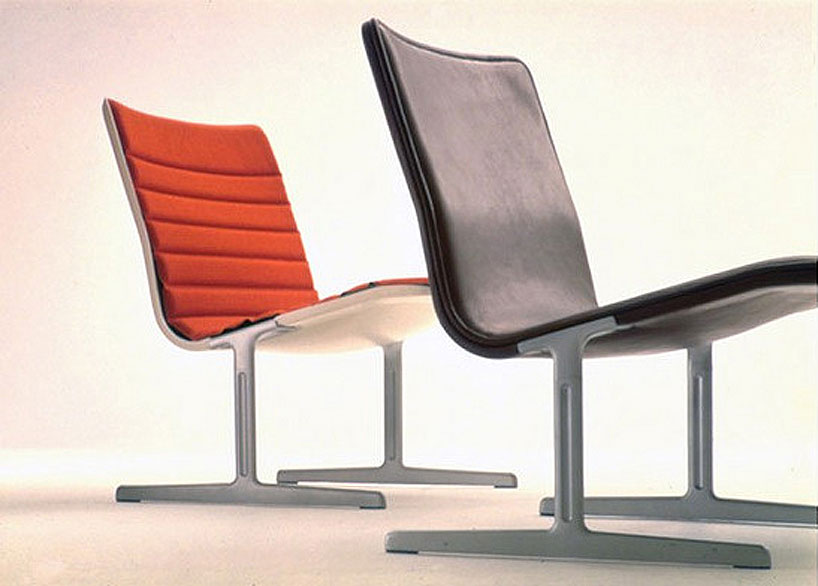 'chair program 601' , 1960 for vitsoe(out of production)
DB: do you notice how women are dressing? do you have any preferences?
DR: yes, I look at them carefully. in 1950-51 when I studied architecture, there was also a class on fashion, and I loved going to see their designs. now I like jil sander's work.
DB: what kind of clothes do you avoid wearing?
DR: anything uncomfortable, itchy. I can't stand feeling itchy.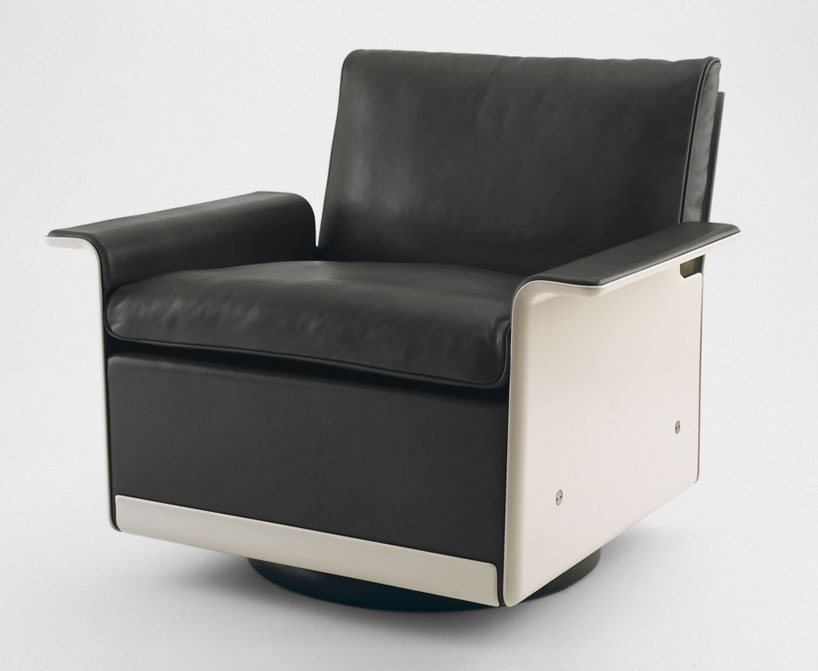 seater 620, for sdr+ (orig. vitsoe 1960-62)
DB: do you have any pets?
DR: yes, my wife and I had a cat until 2 years ago. she was 16 when she died. her name was 'francisca'. after that, we never got another cat. we were too fond of her.
DB: where do you work on your designs and projects?
DR: here — where I am sitting now, in my studio, in my house.
DB: who would you like to design something for?
DR: meeting erwin braun was very lucky for me, and nils vitsoe also. in germany, there aren't many charismatic entrepreneurs. perhaps there are more in italy, for example people like adriano olivetti, but even there today they are rare.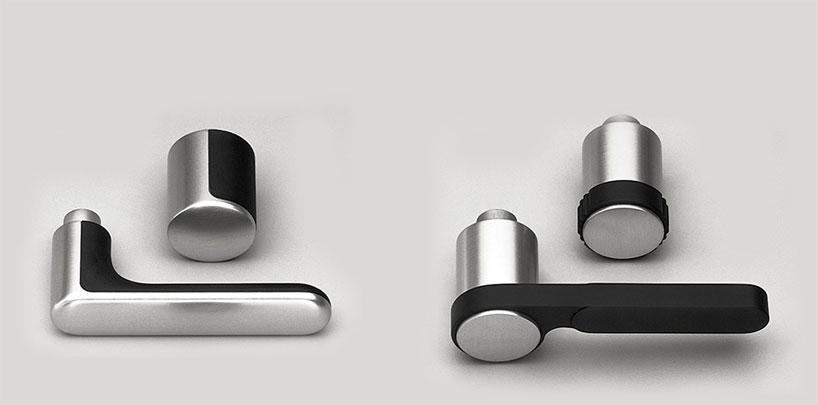 doorknobs, 1986 -89 for fsb
DB: you created the 'braun style' which has become famous throughout the world…
DR: first of all, I didn't do anything by myself — the entrepreneur's personality, and all others involved in the development, the connections with university, were certainly important. I was lucky that I began at the right moment, and that I stopped also at the right moment. when the design and product research division was created at braun, it was 1956. I was able to build a team with other young designers. there were at least 16 of us.
DB: form follows function?
DR: yes, form has to come after function. I can't conceive of it in any other way. there are certainly psychological functions as well, it is a matter of balancing the aesthetic content with regard to use.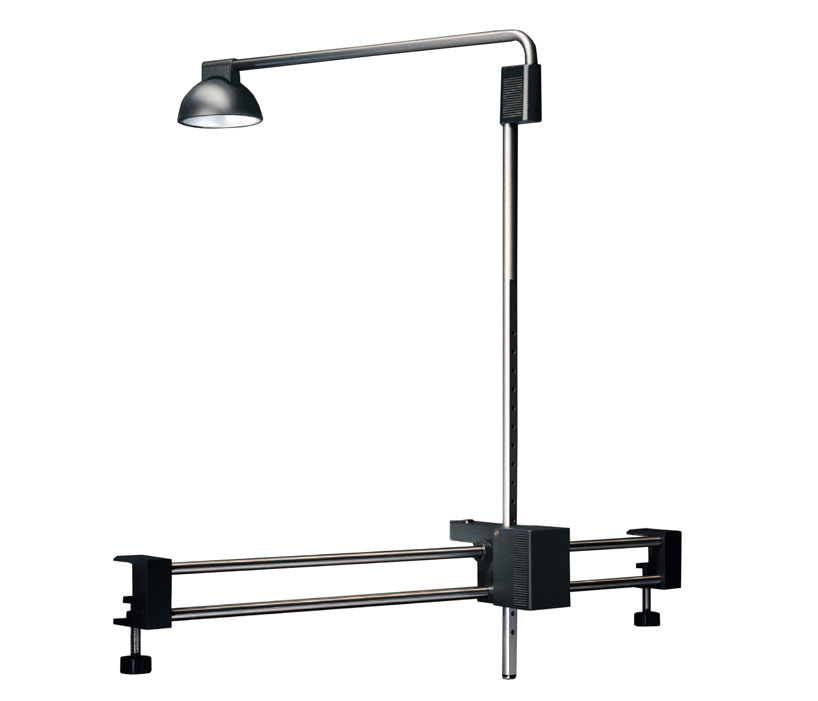 table-lamp, for tecnolumen, bremendieter rams, andreas hackbarth
DB: do you think that design is an autonomous cultural expression?
DR: the term 'design' is certainly used too much — even barbers call themselves 'designers! but if we mean the latin word 'designare' or the english term 'design', in england where engineers call themselves 'designers'…then yes, I think that it is a culture, underestimated, but autonomous. in italy, the majority of designers are architects like me. in my day, there was no specific training. I recall we had a class called 'space and tools'. (laughs)
DB: when you are working, do you discuss or exchange ideas with your colleagues?
DR: yes, with my ex-colleagues (at braun) I still have good relationships, and as well with some italian designers.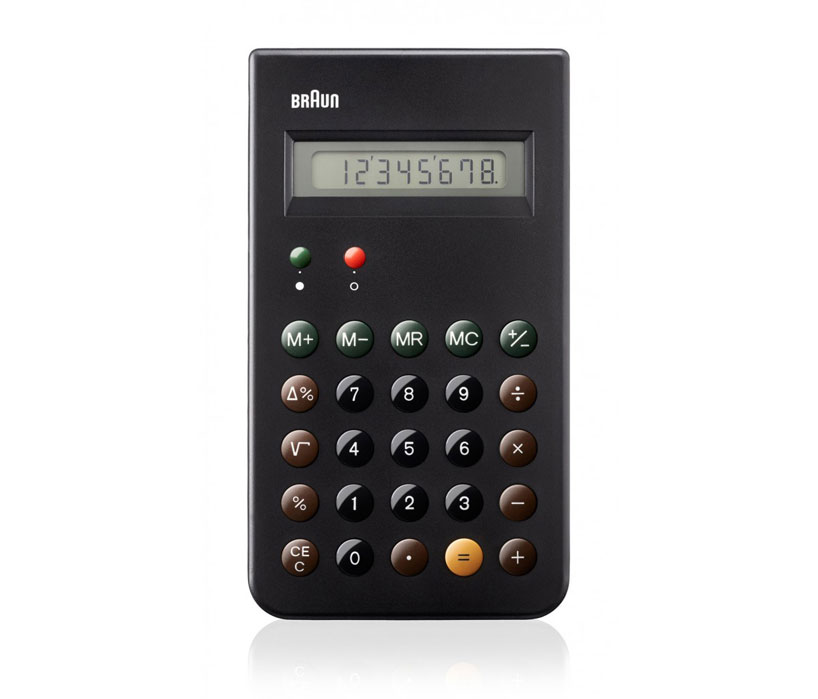 'control ET ', calcolator, 1978 for braunbraun design department,dieter rams, dietrich lubs
DB: describe your style, like a good friend of yours would describe it.
DR: in japanese they say: wabi sabi. together these two concepts mean 'tranquility, simplicity, balance', but also 'liveliness'. this is a point of reference for me. I have always been interested in mixing materials. in my earliest furniture designs, I mixed wood with plastic or aluminum.
DB: which of your projects has given you the most satisfaction?
DR: newspapers and design critics always cite the 'schneewittchensarg', the phono/radio 'phonosuper SK4' for braun in 1956. it was the first to have a perspex cover, which then became a production standard. but my favorites are the small objects — the ones that became the first 'walkman'…the portable phono/radio combination 'TP 1' in '59, for braun.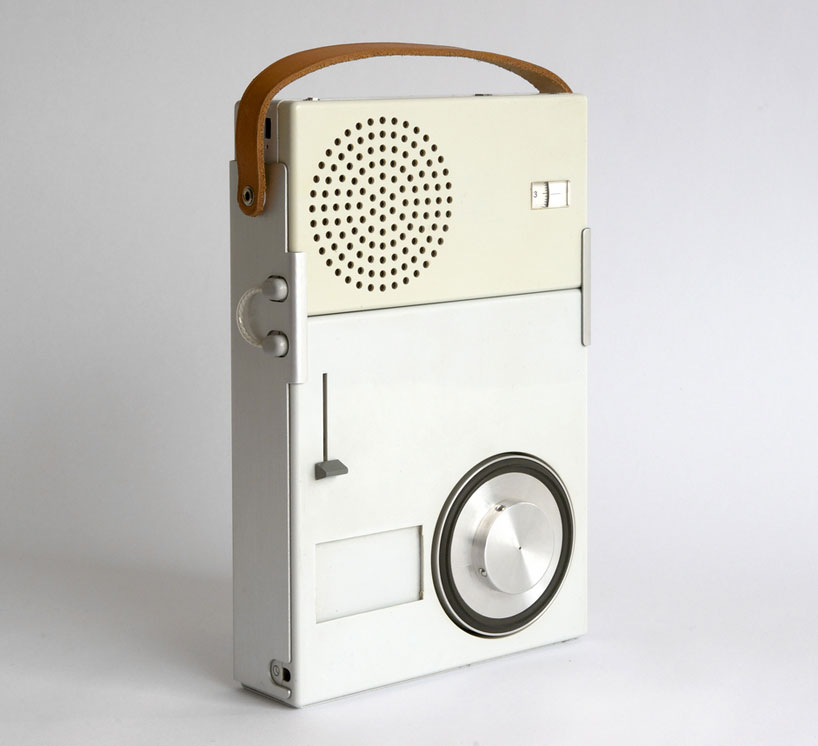 'TP 1', portable phono/radio, 1959 for braunbraun design department, dieter rams
DB: what did you want to be when you were a child?
DR: my grandfather was a carpenter. I went to visit him often and I watched how he 'produced' his forms, which were always very linked to his technique (by hand). they were simple, but very beautiful. that is what I wanted to do. I didn't know about being a designer, but I knew I wanted to make things.
DB: is there any architect or designer from past you appreciate a lot?
DR: charles and ray eames; george nelson. I never knew eames personally, but I did know nelson. I loved it when he talked about design. I will never forget what he said about ettore sottsass, when he wanted to do something else, when he was tired of marketing (as we all were)…'memphis' was above all a poetic/pictoral thought. he wasn't interested whether these objects really went into production, george said: 'now our good friend ettore is becoming a guru.' (laughs)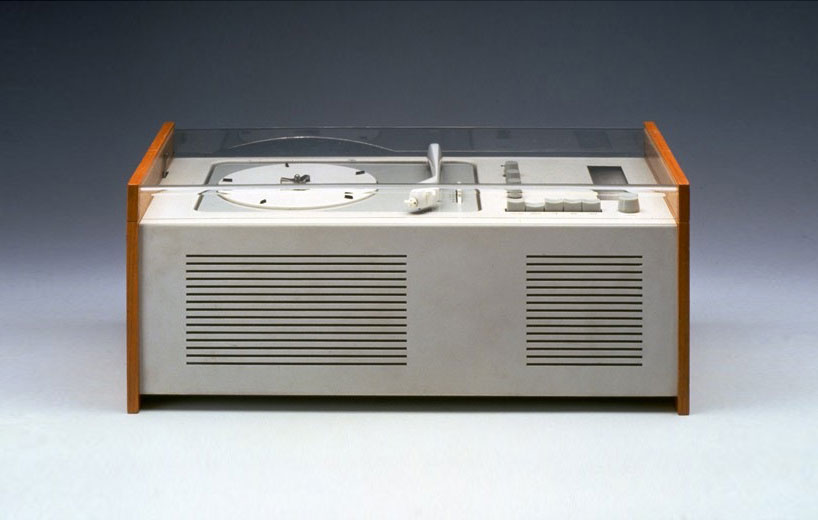 'phonosuper', 1956 for braunhans gugelmot, dieter rams
DB: and among those still working?
DR: jasper morrison
DB: what are you afraid of regarding the future?
DR: I fear violence, fanaticism. I can't stand any 'isms' — nationalism, functionalism. there is no functionalism, just functions.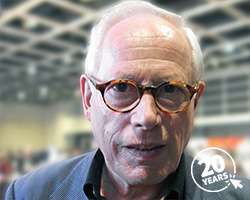 jan 29, 2020
jan 29, 2020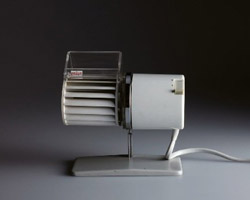 mar 10, 2019
mar 10, 2019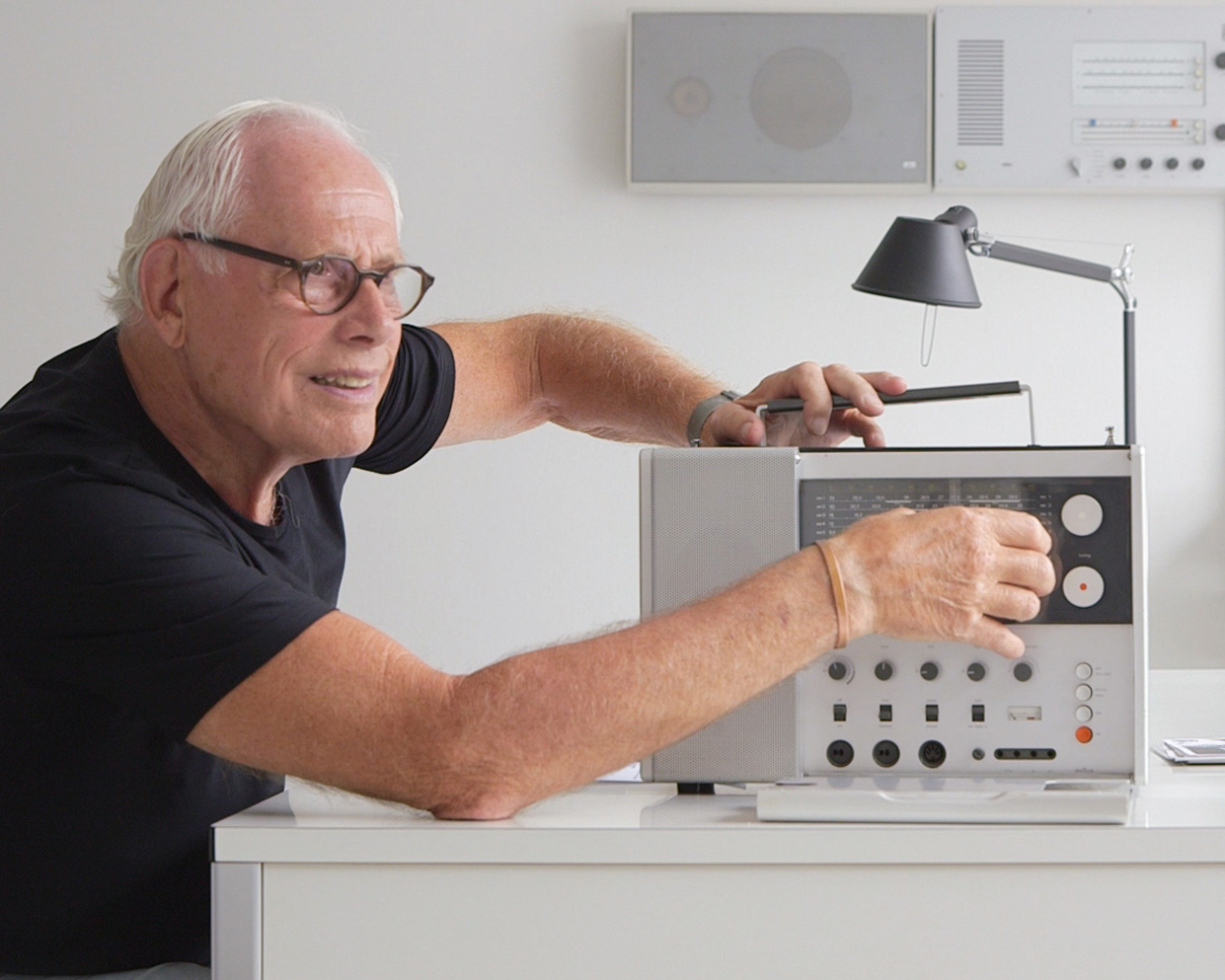 oct 23, 2018
oct 23, 2018
nov 07, 2016
nov 07, 2016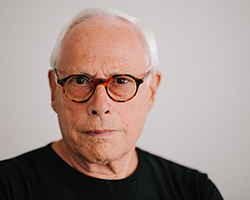 jun 23, 2016
jun 23, 2016
jan 20, 2015
jan 20, 2015
a diverse digital database that acts as a valuable guide in gaining insight and information about a product directly from the manufacturer, and serves as a rich reference point in developing a project or scheme.