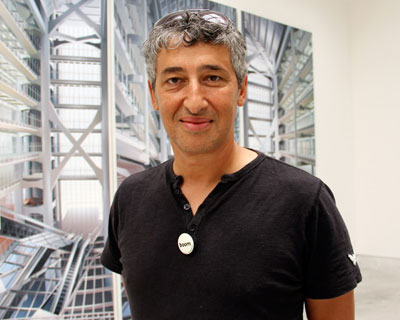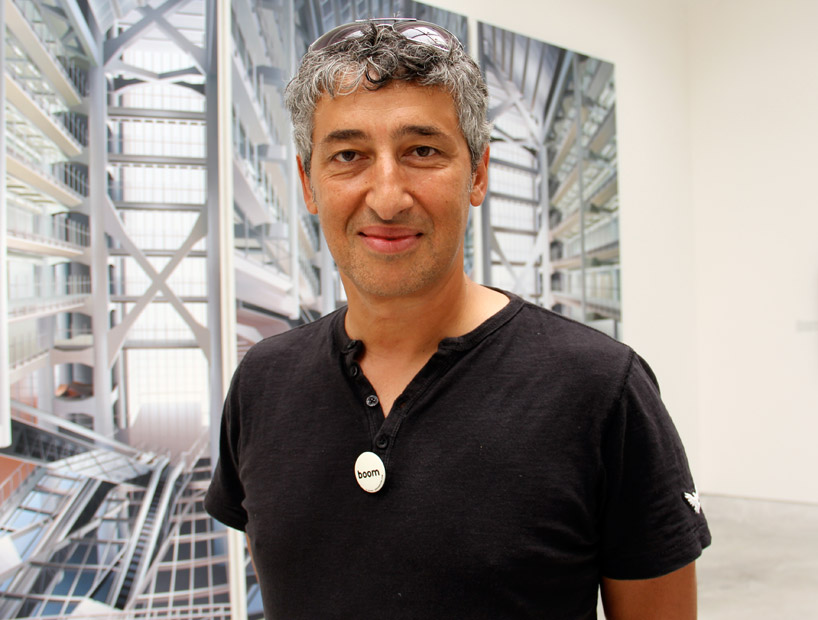 mar 06, 2002
hani rashid / asymptote interview
hani rashidimage © designboom
designboom met hani rashid in new york on march 5, 2002.
what is the best moment of the day?
there are two, very early in my office before anyone gets there, and the other when my cell phone is turned off and I switch to private-life mode.
what kind of music do you listen to at the moment?
anything somafm.com streams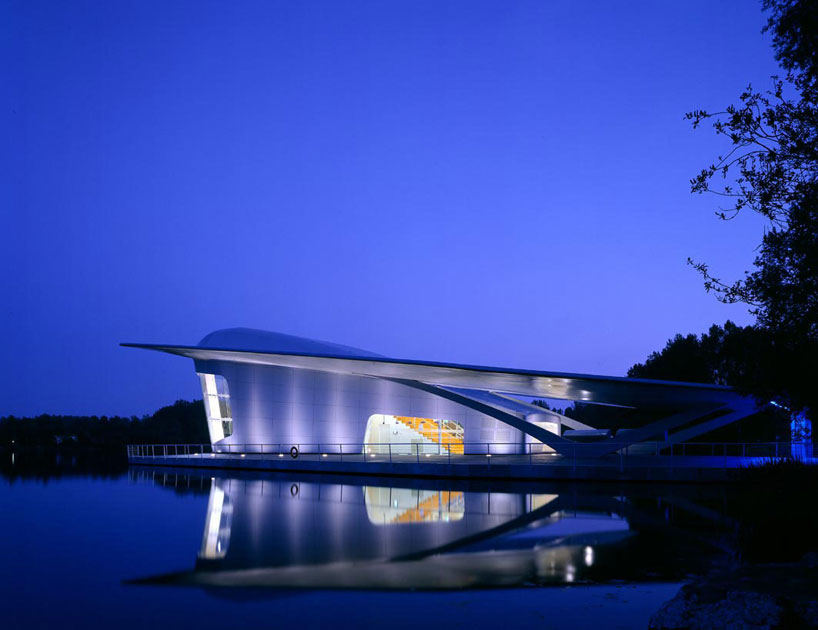 floriade pavilion, hydr-pier, being built near schipol airport in holland… opens to the public on april 28th, 2002.
do you listen to the radio?
only in NYC taxis.
what books do you have on your bedside table?
a guidebook to beijing, asymptote flux final proof, a apple power book.

floriade pavilion, hydr-pier, being built near schipol airport in holland… opens to the public on april 28th, 2002.
where do you get news from?
live news feeds such as newsnow.co.uk
do you read design magazines?
with reluctance.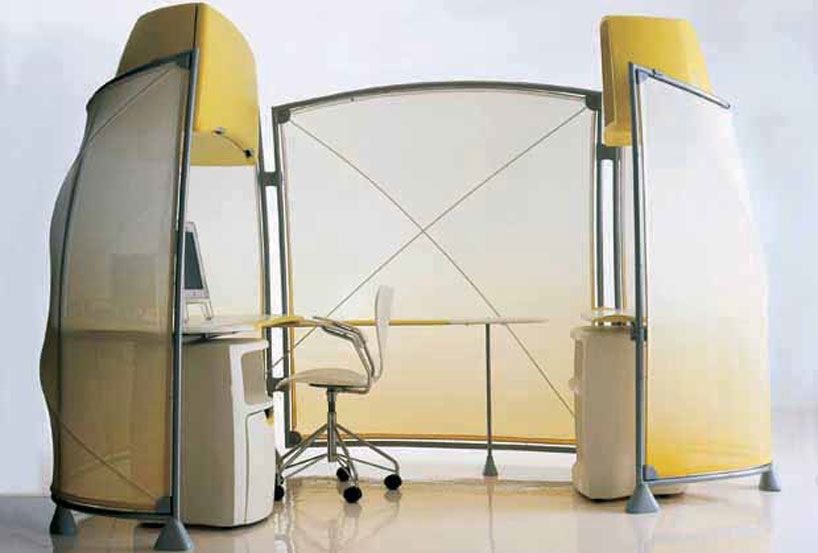 knoll A3 furniture system, 2002
do you notice how women dress?
do you have any preferences?yes and yes!
what kind of clothes do you avoid wearing?
tight, shiny, bright, beige, used and labeled.

motionscape study, 2002
do you have any pets?
no…however my son has become quite attached to his robot dog.
when you were a child, what did you want to be?
an artist like my dad.

lerft: eyebeam digital art museum, new york, 2001
right: guggenheim virtual museum, 2000
where do you work on your designs and architectural projects?
airplanes, trains, beds, hotels, showers and at the office sometimes.
who would you like to design something for?
airbus the city of rome and any sea frontage in scandinavia.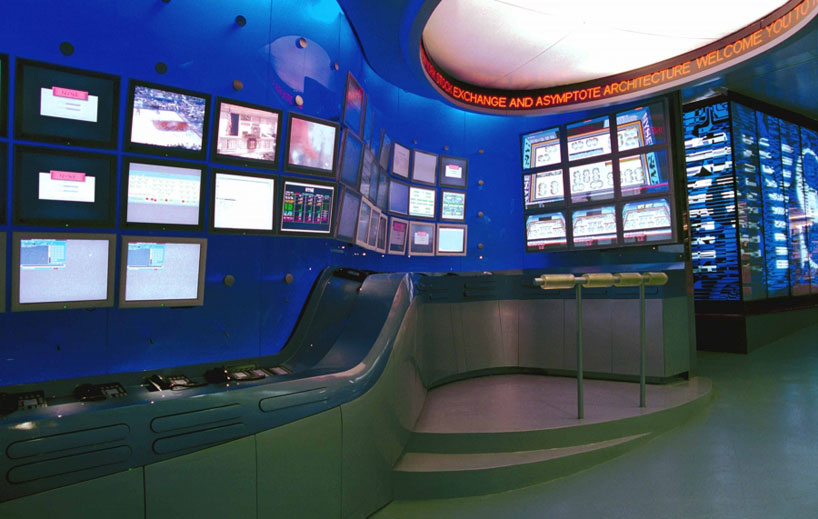 NYSE advanced trading floor operations center, new york, 1999
do you discuss or exchange ideas with other creatives?
absolutely, with the asymptote team, various NY artists I know andrespect, web designers and crack programmers, museum directors and curators, other architects and designers like my brother and his buddies, my students and some people I respect in advertising, music ( my sister and her buddies) and people involved in the IT and web industries as well.
describe your style like a good friend of yours would describe it.
adequately neurotic, slightly fanatic and inquisitive as hell.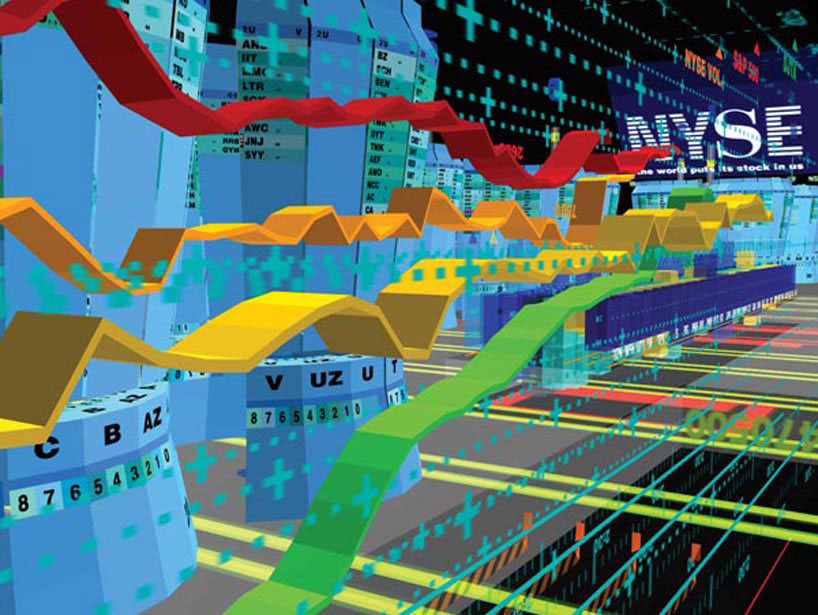 virtual reality trading floor, new york stock exchange, 1998
form follows function in the digital environment?
form follows means, means follow tools, tools yield to desires, and desire is everything.
which of your projects has given you the most satisfaction?
the virtual trading floor for the NYSE, our office system for knoll, and our first completed building opening next month in holland.
are there any designer and/or architect, you appreciate a lot?
andre bloc, eric mendelson, bruno taut, vladimir melnikov…frederic kiesler, georges maciunas and john cage and above all marcel duchamp (these last three are not really designers or architects but crucial to our work)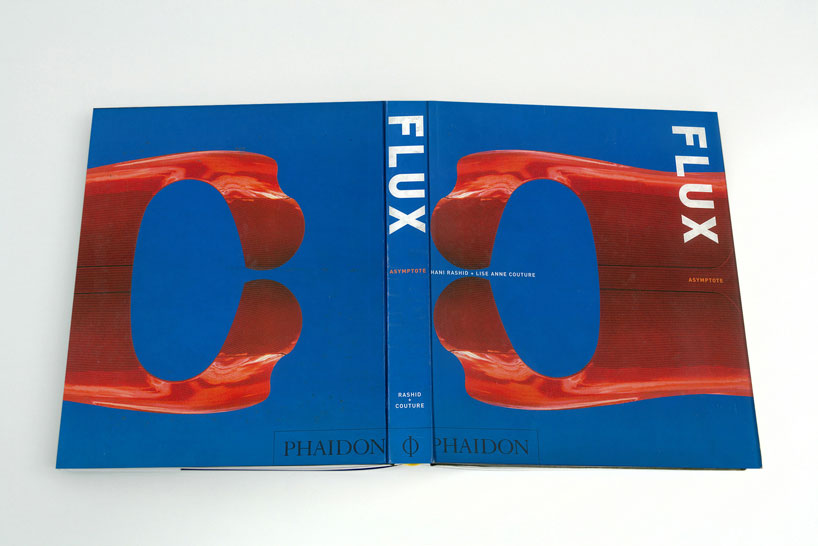 book 'flux'studio works 1997- 2002,published by phaidon press, 2002https://www.phaidon.com
and those still active, are there any particular ones you appreciate?
rem koolhas' naiveté and zaha hadid's spirit to name two…
any advice for the young?
curiosity, humility, optimism and lots of gumption will see youthrough almost anything.
what are you afraid of regarding the future?
small mindedness, fanatics, the banal, and the insidious voiding of cultures.

oct 29, 2017
oct 29, 2017
may 25, 2016
may 25, 2016
may 20, 2014
may 20, 2014
aug 27, 2013
aug 27, 2013
aug 21, 2013
aug 21, 2013
feb 28, 2013
feb 28, 2013
a diverse digital database that acts as a valuable guide in gaining insight and information about a product directly from the manufacturer, and serves as a rich reference point in developing a project or scheme.