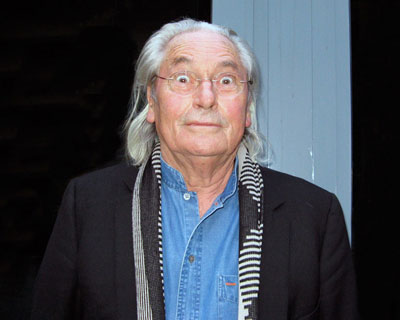 jan 15, 2001
ingo maurer interview
ingo maurerportrait © designboom
we met ingo maurer at his exhibition at the cologne fair on january 15th, 2001.
what is the best moment of the day?there are different moments: in the morning when I wake up, when I am inharmony with my wife and sometimes at work.
what kind of music do you listen to at the moment?southamerican music, I love cuban salsa (I used to dance salsa).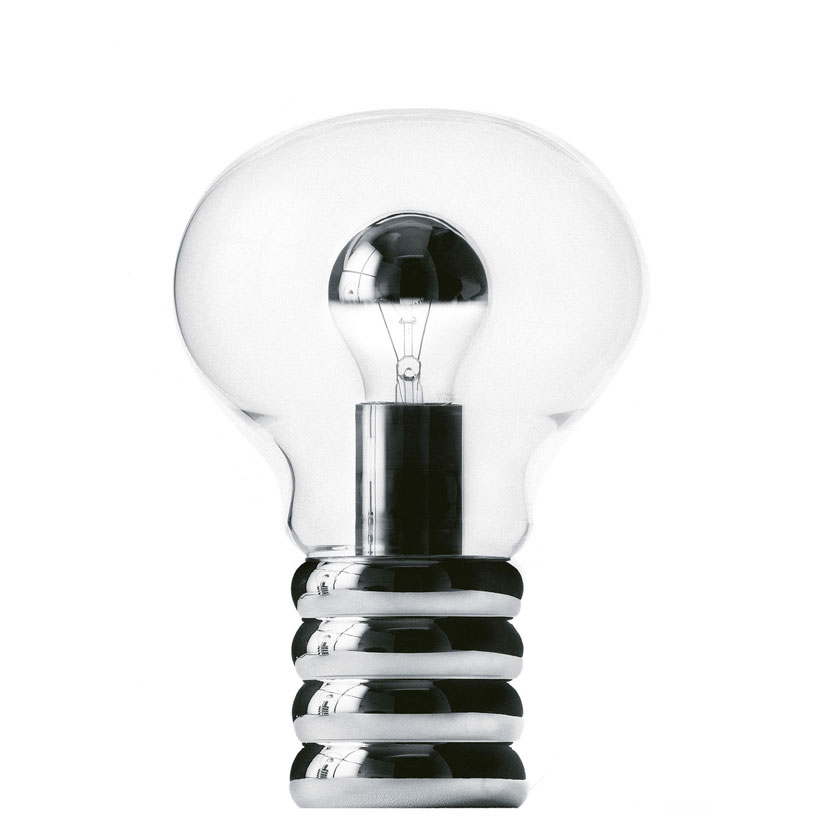 'bulb', 1966
do you listen to the radio?yes but not often.
what books do you have on your bedside table?right now the koran (I try to understand it).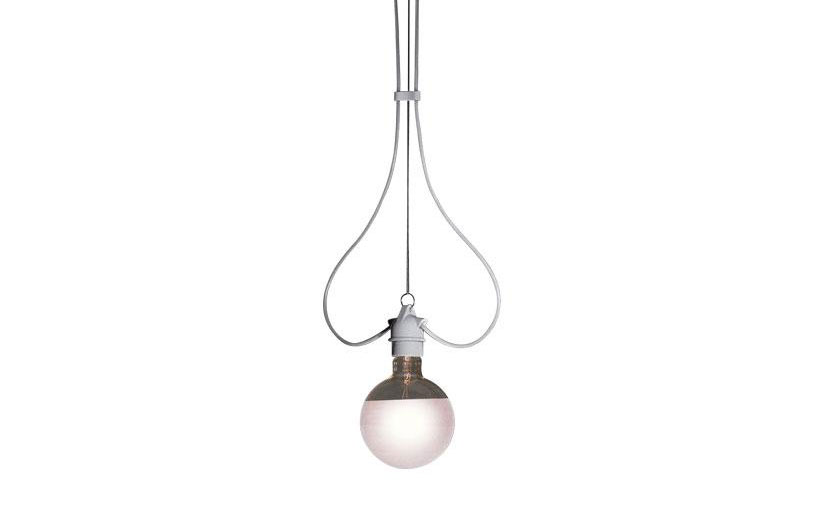 'savoie', 1979
do you read design magazines?very little.
where do you get news from?sueddeutsche zeitung, new york times.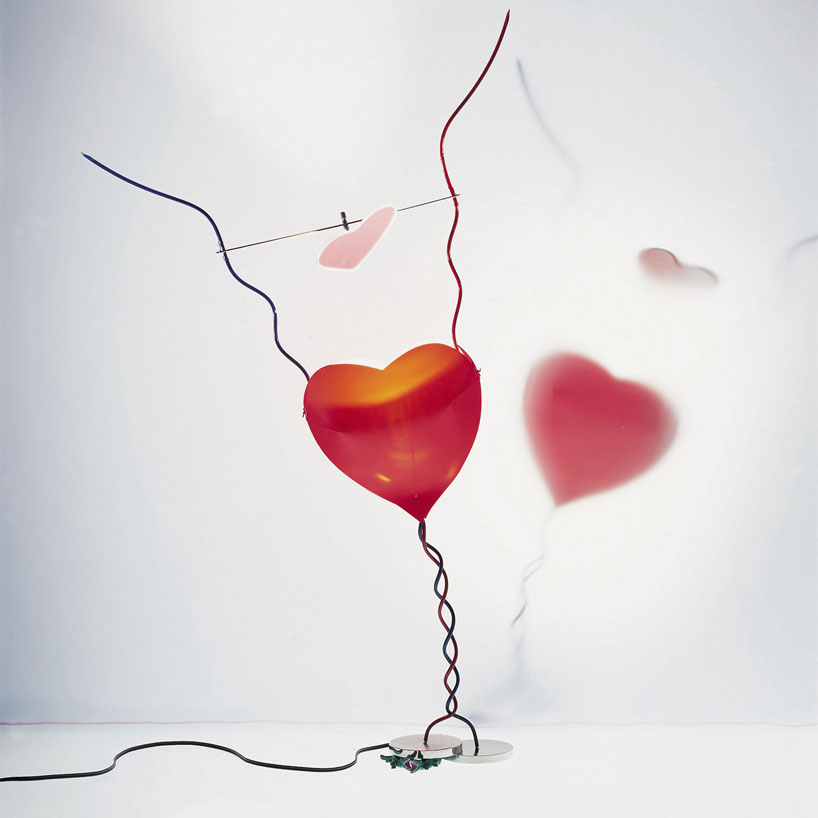 'one from the heart', 1989
do you notice how women are dressing? do you have any preferences?I don't like it when women follow fashion fads.today so-called'elegance' is very common, thanks to those 'fashion-makers.'but good taste is always on the razor's edge, you need courage andself-awareness, today I see very little 'elegance' around, there are a lotof mannequins.
what kind of clothes do you avoid wearing?(pause) sometimes I avoid wearing red.not that I don't like it, my kitchen is all red, but it disturbs me as a color for clothing for myself.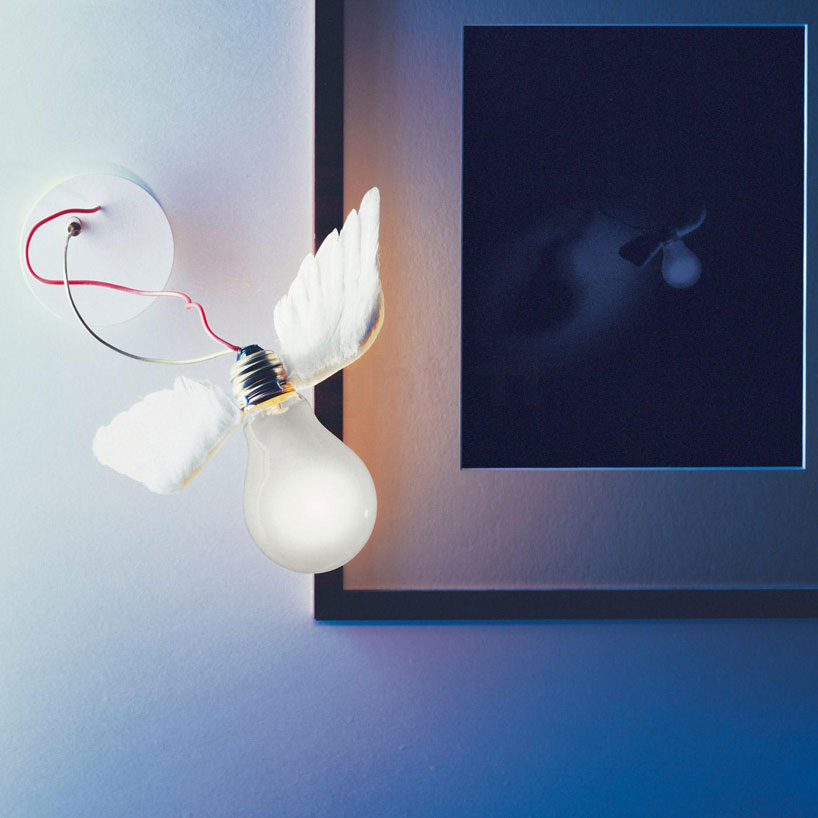 'lucellino', 1992
do you have any pets?no.
where do you work on your designs and projects?in the bath tub, in my car, in the kitchen.at the beginning it is a sort of perception…one is always pregnant with ideas.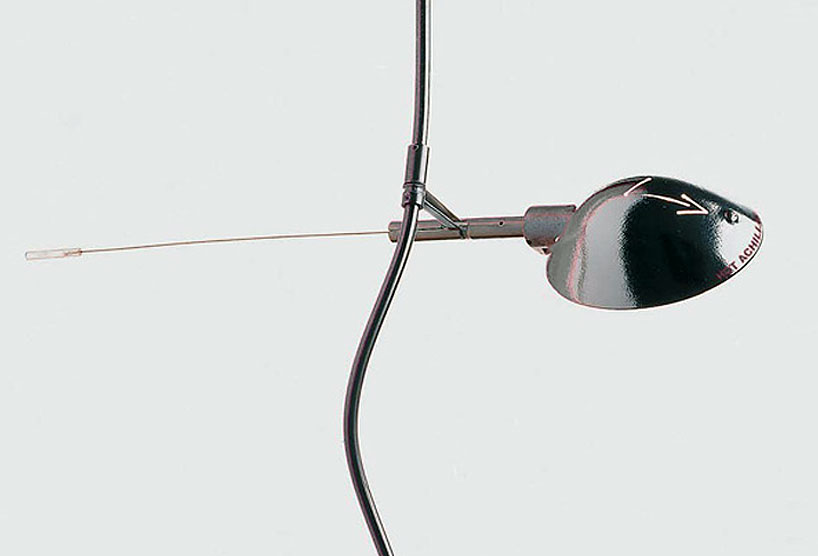 hot achille, 1994
who would you like to design something for?I have some fantastic commissions, I am fortunate, at the moment I am creatinga 40 meter long sculpture made of light for the toronto internationalairport.doing a government commission is complex, lots of bureaucracy,but in the end I prefer public commissions to private ones.
is design an independent artistic discipline?when I hear the word 'artistic'… a single screw is amazing.is it not 'art' what happens between me and an object?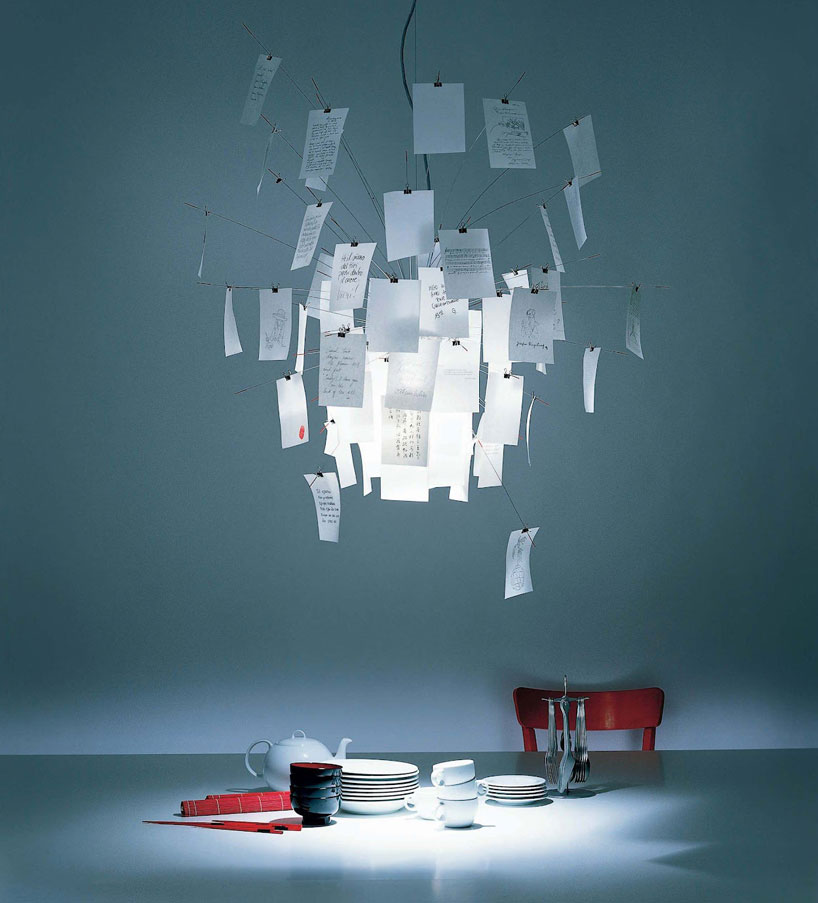 zettel'z, 1997
which of your projects has given you the most satisfaction?the next
when you are working, do you discuss or exchange ideas with your colleagues?yes with my team, with my good friend ron arad…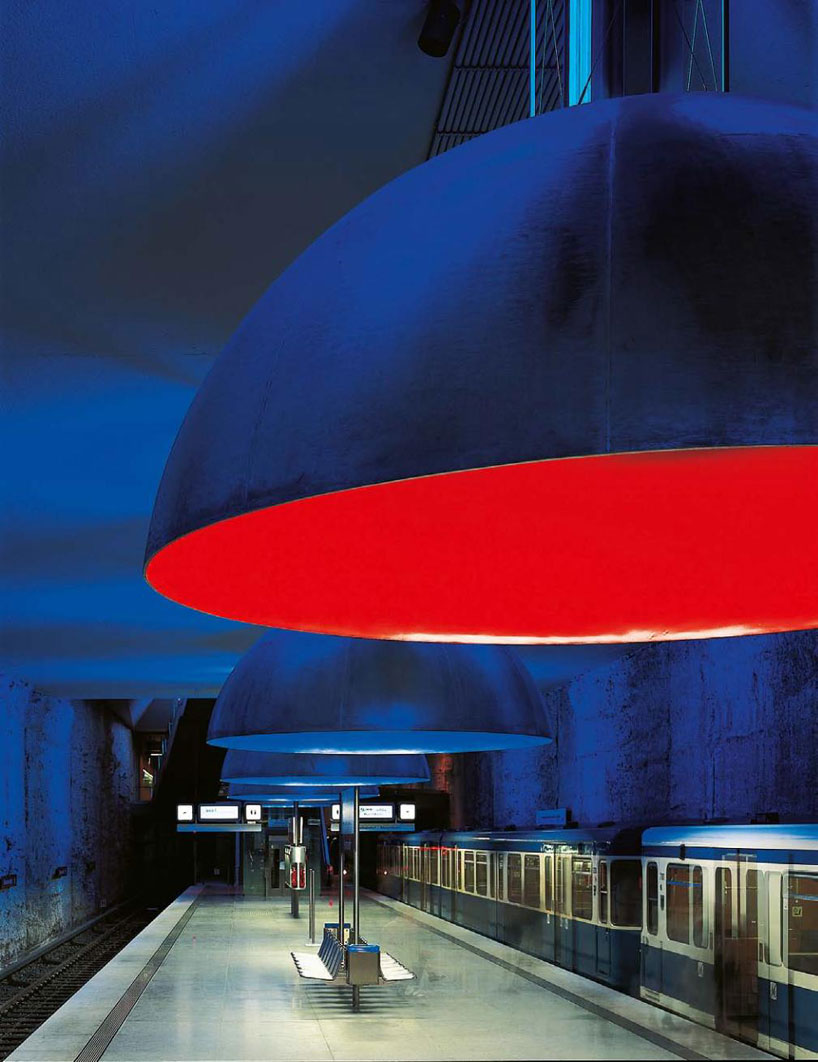 'pierre ou paul', 1996westfriedhof (w-subway station), munich, 1998photo © markus tollhopf
describe your style, like a good friend of yours would describe it.I follow my instincts, I love to take risks, I am a gambler.
when you were a child, what did you want to be?an equilibrist.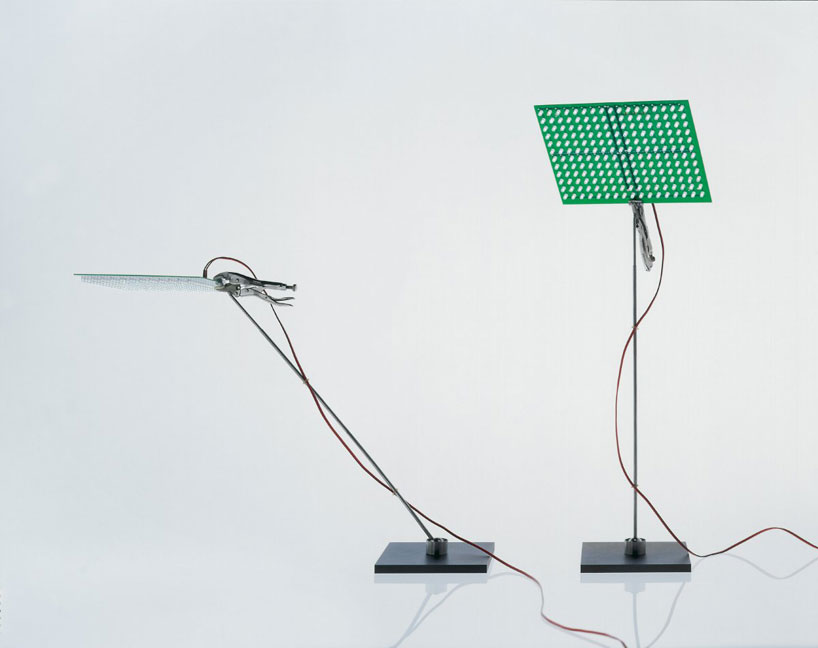 el.e.dee
can you tell us something about your double role as a designer and a producer?I live the conflict of being productive, I create certain objects because they allow meto express my drives, which is necessary for me.
is there any architect or designer from past you appreciate a lot?alvar aalto, saarinen.
and those still active, are there any particular ones you appreciate?I like alvaro siza very much.
left: LED 'yoohoodoo', 1999photo © markus tollhopf
right: 'hi bruce', 2001
you have always worked with young designers bringing them to the public'snotice, what can you tell us about the latest generation?there are some creative designers, but most of them are too self-assured,I am perennially in doubt, I think that insecurity is an important starting point.
on the news broadcast they said that italians are afraid ofunemployment,criminality and pollution. what are you afraid of regarding the future ?I fear flattening. here we are at the cologne fair and it is a perfect example.everything is on the same level, but nothing is provocative.I fear mediocracy which infiltrates relationships. it is a real shame.

may 23, 2018
may 23, 2018
aug 26, 2017
aug 26, 2017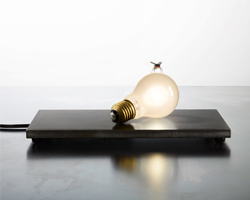 dec 26, 2016
dec 26, 2016
jun 18, 2016
jun 18, 2016
may 11, 2016
may 11, 2016
jan 17, 2016
jan 17, 2016
a diverse digital database that acts as a valuable guide in gaining insight and information about a product directly from the manufacturer, and serves as a rich reference point in developing a project or scheme.