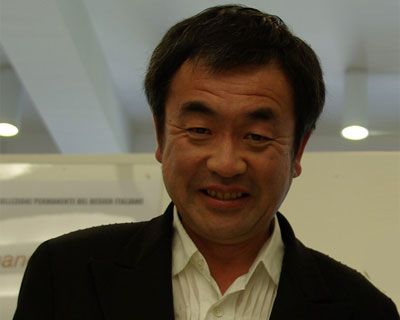 nov 04, 2005
kengo kuma: designboom interview
kengo kumaportrait © designboom
designboom met kengo kuma at his office in tokyo, japanon november the 4th, 2005.
what is the best moment of the day?
when I'm driving from my house to the office. I have a convertable, I can feel the winds of the morning… and when I see the green leaves, the big trees I feel the atmosphere is good.
what kind of music do you listen to at the moment?
I have some musician friends, ryuichi sakamoto. we have a similar philosophy, some kind of shared sensibility, I love his music.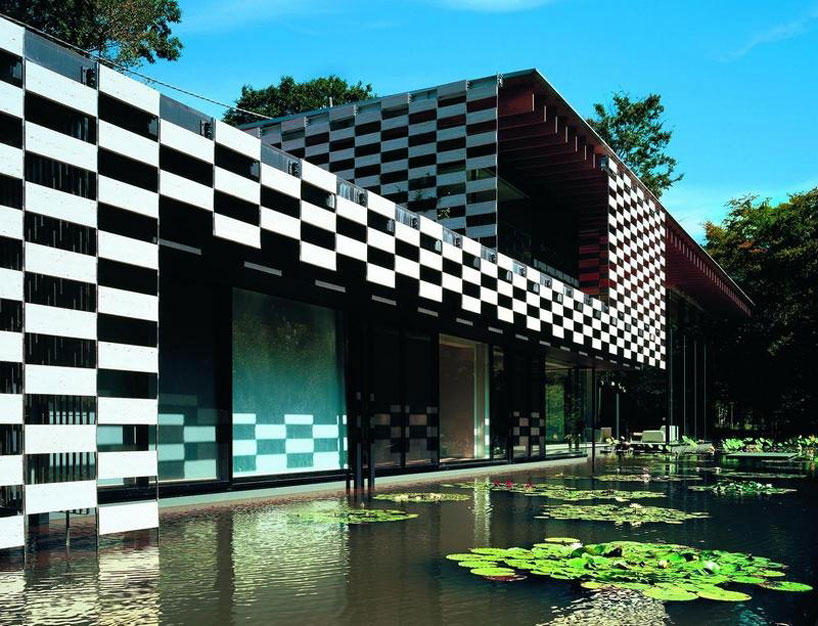 pictures of lotus house, 2005,
do you listen to the radio?
sometimes.

what books do you have on your bedside table?
at home I don't read books, but one of my favorite books is about the history of china and japan.I'm designing buildings for the small cities and towns of china, japan and sometimes korea. I would like to know the history of these places, because the design of a building should have some connection to the history of that place. I am very interested in the histories of places.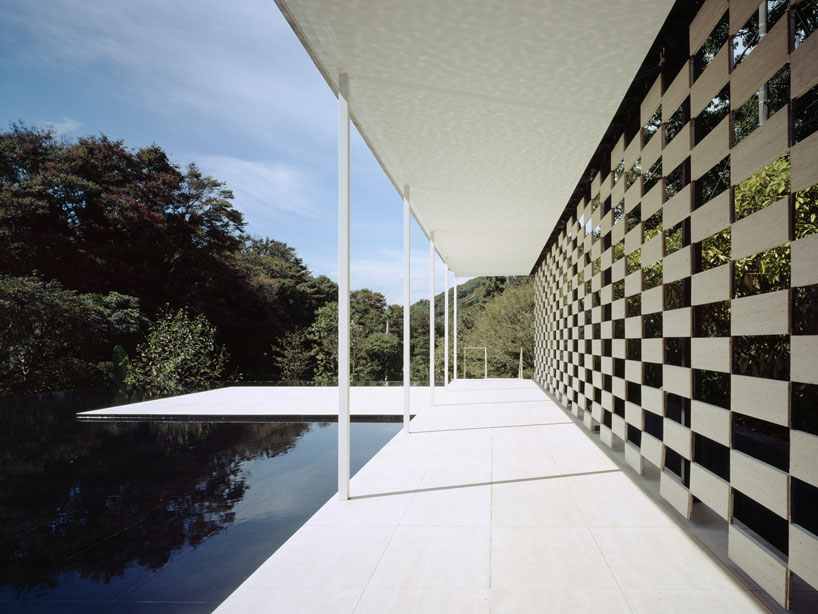 do you read architecture and design magazines?
yes, sometimes. (he is sitting in front of a huge collection of design/architecturemagazines!)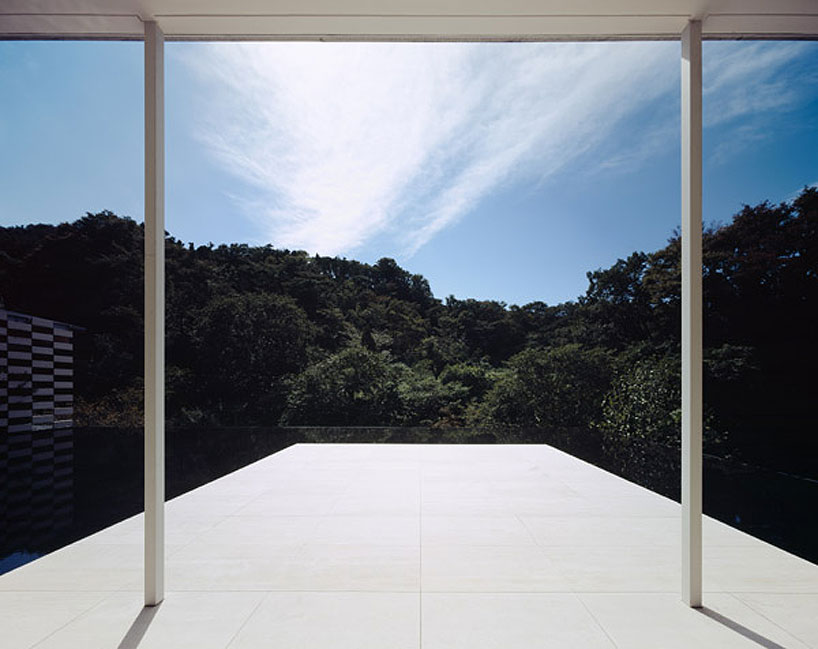 where do you get your news from?
most important information comes from my friends. the news from the media is official, but from my friends I can feel the delicate truth.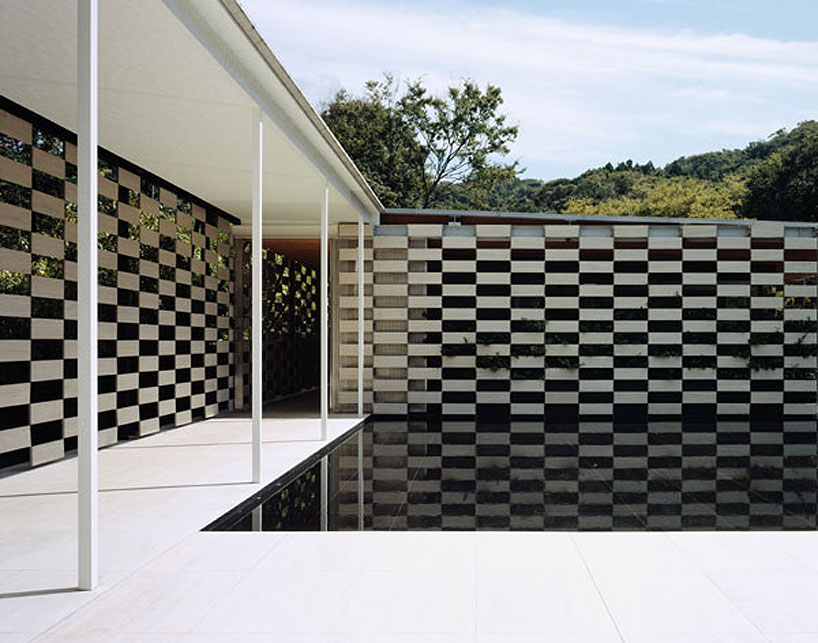 I assume you notice how women are dressing,
do you have any preferences?I like traditional clothes.a kimono is traditional, but it's a very formal tradition, I prefer rural or more informal clothing that is deeply connectedwith real life, like the trousers japanese women wore before world war II…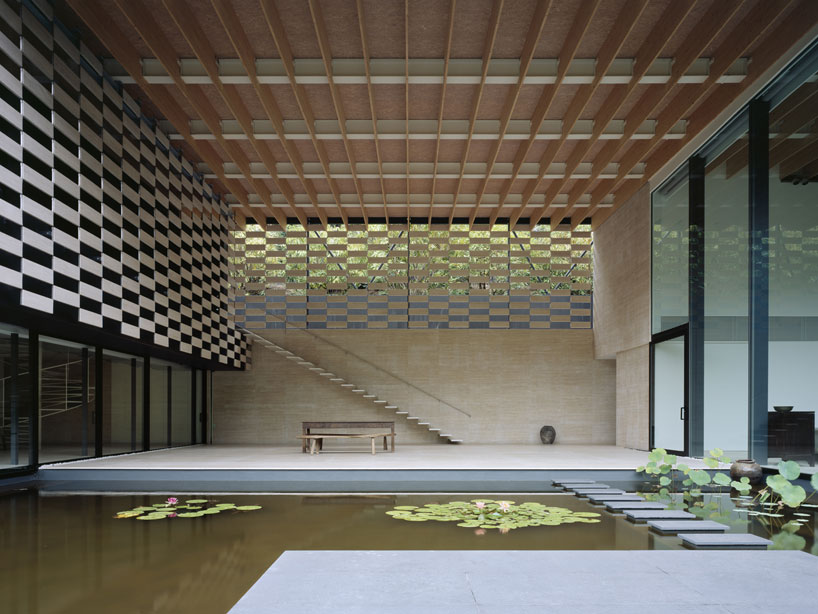 are there any clothes you would avoid wearing?
I dont like to wear a tie, because a tie constricts my body.somebody said that a tie decreases the length of our life by ten years,this is why the average life of ladies is ten years longer.
do you have pets?
no. I like animals but I don't have time to take care of them.

when you were a child did you always want to be
an architect?
after 1964 I wanted to be an architect. before I wanted to be a vetenarian. at age 10, a big influence was experiencing kenzo tange's buildings for the 1964 tokyo olympics. also my father was a collector of bruno taut designs and he was very much interested in architecture.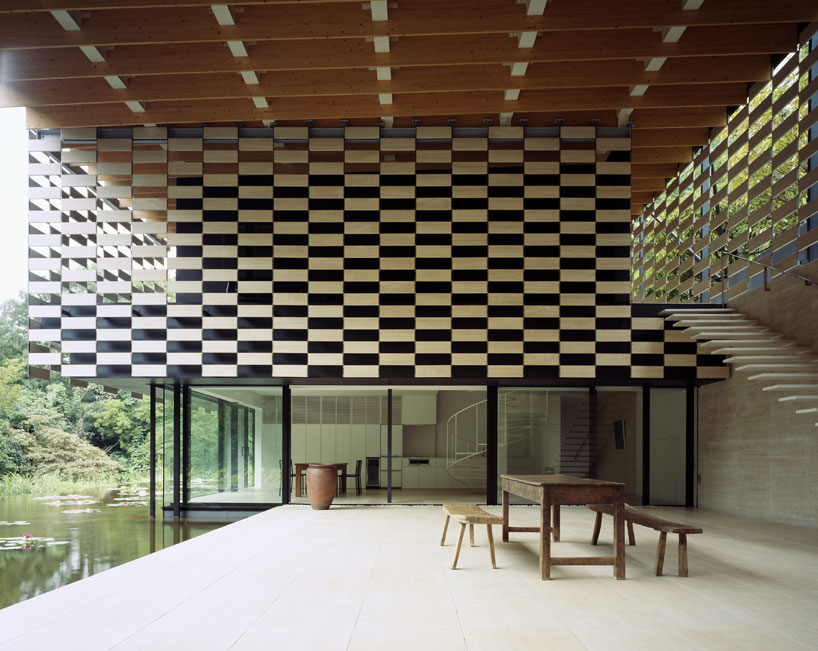 where do you work on your designs and projects?
the most important time is the discussion with my staff. that usually happens when I'm in the office in front of the models,or in front of the sketches. this kind of communication can create the design.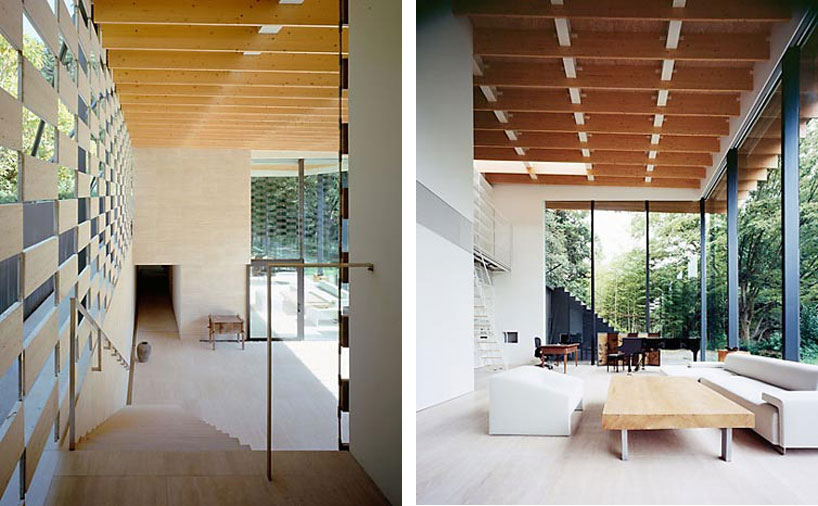 who would you like to design something for?
I would like to design a museum, but my ideal project would be to rebuild downtown tokyo, the past tokyo, to rebuild it with the streets, trees, all on a human scale.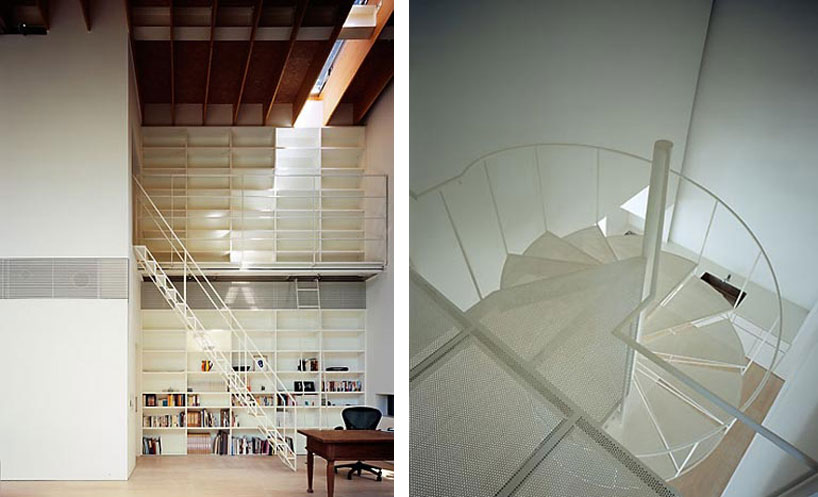 do you discuss your work with other architects?
yes, with toyo ito, his office is close to mine.also with kazuyo sejima, she teaches in the same university as me. describe your style, like a good friend of yours would describe it.you could say that my aim is 'to recover the place'.the place is a result of nature and time, this is the most importantaspect. I think my architecture is some kind of frame of nature.with it we can experience nature more deeply and more intimately.transparency is a characteristic of japanese architecture, I try to use light and natural materials to get a new kind of transparency.
what project has given you the most satisfaction?
there are many.the most recent was a pavillion for the french champagnemaker 'krug. I designed a moveable dome using a shape-memory alloy that grows or shrinks depending on ambient temperature.the dome is always moving. it has always been my dreamthat architecture can be like animal, living…
pictures of the 'T – room' installation, 2005
can you describe an evolution in your work,
from your first projects to the present day?
when I was young I thought that concrete was the only material to create rational and economic buildings, but now I prefer using natural light and natural materials. before 1990 I was working mainly in tokyo, but after the economies crashed, I worked in the countryside and started tocollaborate with the local craftsmen. I learned many things from these carpenters. now I want to recover the japanese tradition, not of 'monuments', but of 'weaker' buildings.are there any architects from the past you appreciate a lot?two architects: frank llyod wright – he learned many things from the japanese and he is a bridge between japaneseculture and modernism. another example is bruno taut.he also visited japan. he wrote a book about japanese girders and architecture.
what current architects do you appreciate?
I am interested mainly in the work of european architectsand the designers from finland and the north of europe.especially the work of furniture and industrial designers, it's veryimportant because they are always thinking of the relationshipbetween the human body and tools. sometimes architects forget that.any advice for the young?I always suggest to go to site and communicate with the craftsmen directly. the site is the inner source of creation. in our studios we are separated from natureand we are separated from the construction.

pictures of the 'T – room' installation, 2005
what are you afraid of regarding the future?
yes, I'm afraid of the future of japan, this means japan is facing times of depression / maturity. from the 1950s to the 1980s we have been expanding but now we are facing a decline.the japanese should not be afraid of that kind of recession because this period can be a time of real creation. in the time of expansion there is less consideration for qualitybut during recession we have to concentrate and can create a realtreasure, that is a lesson of history.

jul 20, 2020
jul 20, 2020
jul 06, 2020
jul 06, 2020
jun 10, 2020
jun 10, 2020
jun 08, 2020
jun 08, 2020
jun 05, 2020
jun 05, 2020
may 18, 2020
may 18, 2020
a diverse digital database that acts as a valuable guide in gaining insight and information about a product directly from the manufacturer, and serves as a rich reference point in developing a project or scheme.