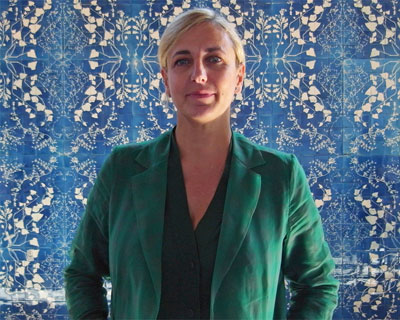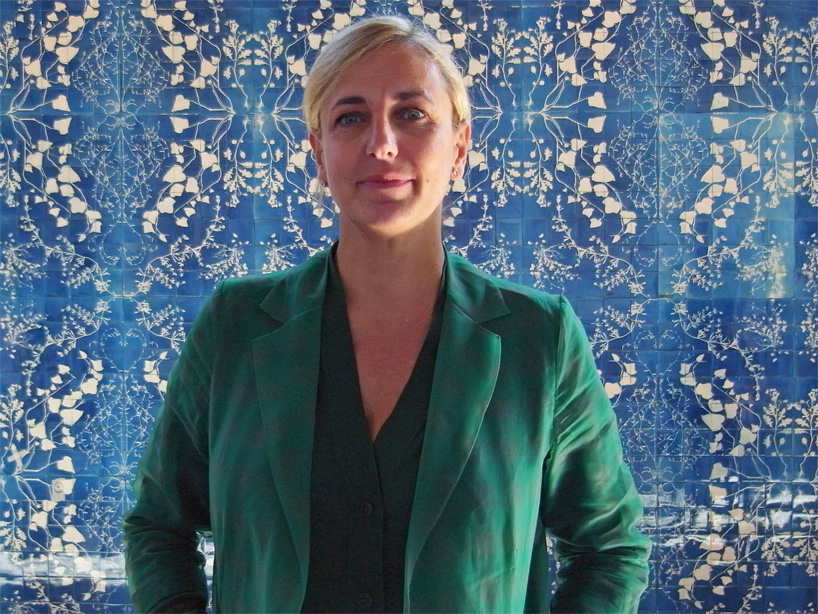 mar 26, 2007
patricia urquiola interview
patricia urquiolaimage © designboom
designboom met patricia urquiola in milan on march 26th, 2007.
what is the best moment of the day?
the morning, when I first wake up.at the moment this is a different story, with a small child …sometimes I wake up very early, yesterday it was at 4 am.
what kind of music do you listen to at the moment?
me and alberto, used to enjoy listening to music in bed for an hour in the morning, music of all different genres. now we do this less often, sometimes late in the evening when the girls are asleep.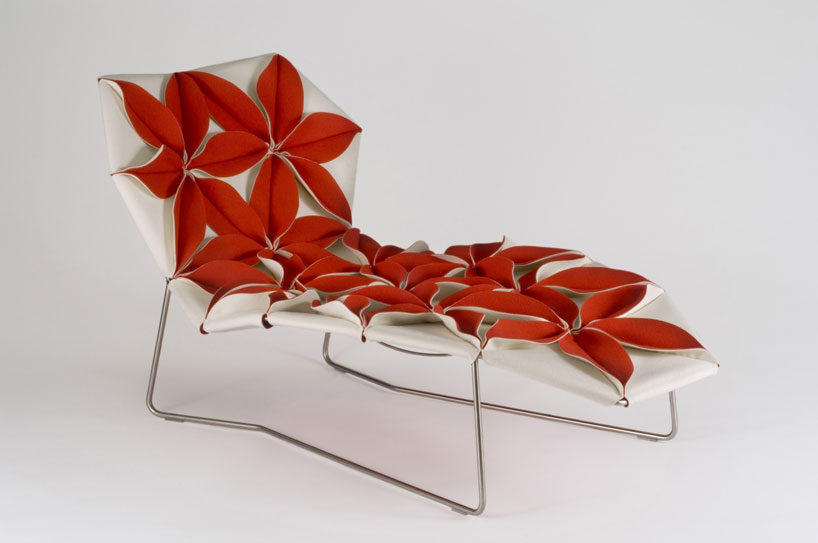 'antibodi' chaise longue for moroso, 2006
do you listen to the radio?
I don't like to listen to the radio very much, but do when we travel by car.
what books do you have on your bedside table?
quite a few.currently some books oscar tousquet gave to me,one on re-use and another on the concept of emptiness.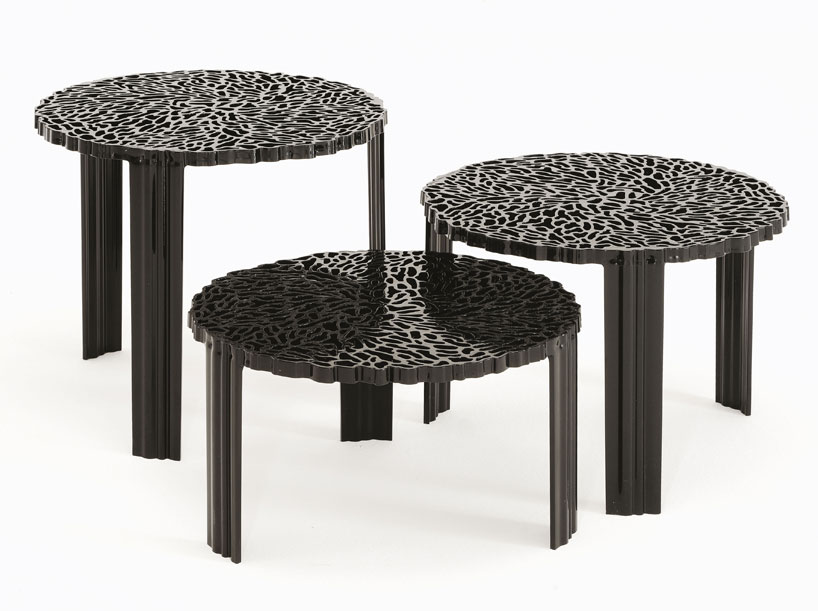 'T-table' for kartell, 2006
do you read design and architecture magazines?
yes, I sometimes check the ones that I like.
where do you get news from?
newspapers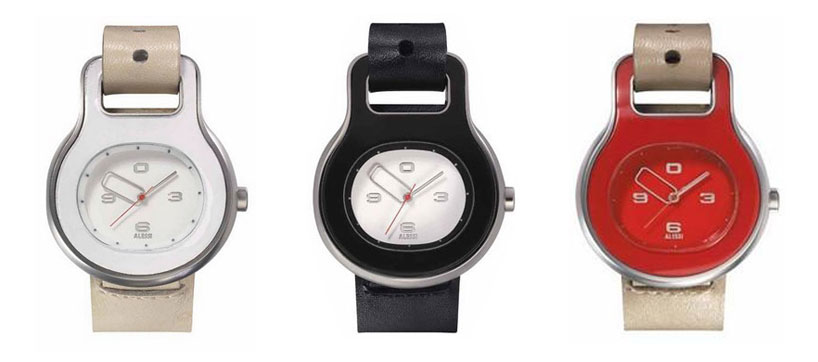 'buckle' watch for alessi, 2005
I guess you notice how men are dressing,
do you have any preferences?
I like men who are balanced and attractive,whatever they might be wearing.
are there any clothes that you avoid wearing?
flesh toned stockings. awful!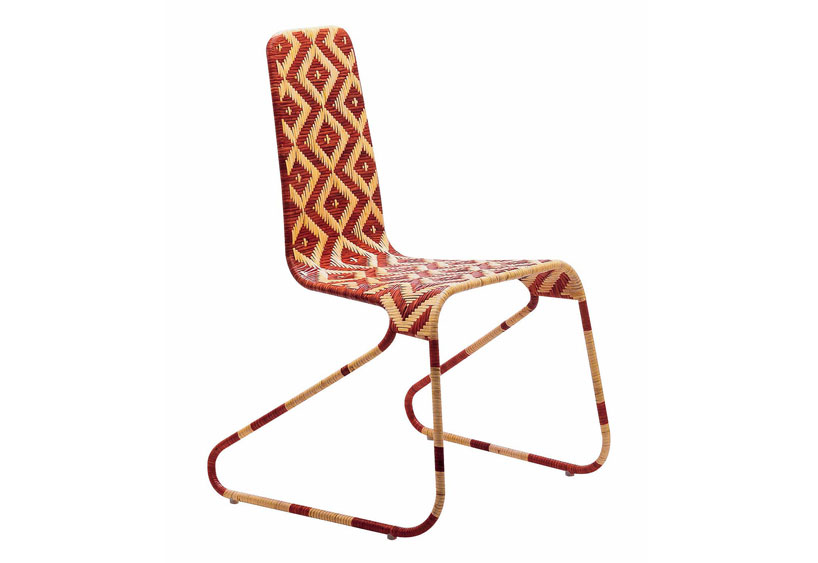 'flo', chair with painted steel structure covered with wicker, for driade, 2004
do you have any pets?
a dog. 'iola', she is so sweet!
when you were a child, did you want
to become an architect and designer?
yes, since I was 12.to study architecture meant I had to leave oviedo, the city where I grew up, and go to madrid or barcelona.also I liked the idea of creative work with rigor.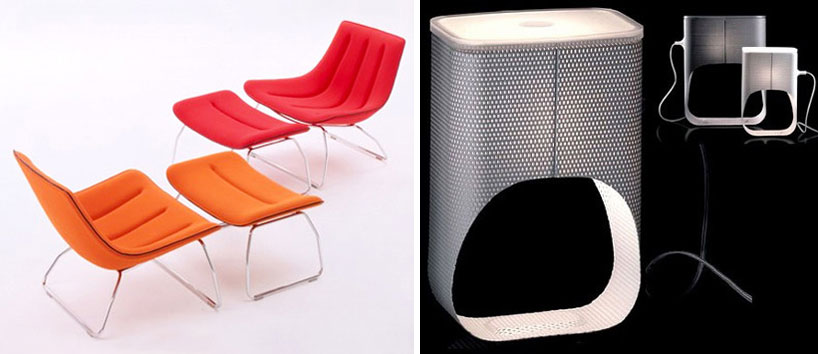 left: 'ola' armchair with pouf for depadova, 2004right: 'bague' table lamp, design in collaboration with eliana gerotto, for foscarini, 2003
do you discuss your work with other
designers or architects?
yes, always.whilst working for others and now working for myself.
where do you usually work on your projects?
in my studio and also at the manufacturers.I like to decide on details together with them.I'm a little obsessed by projects, they are always on my mind.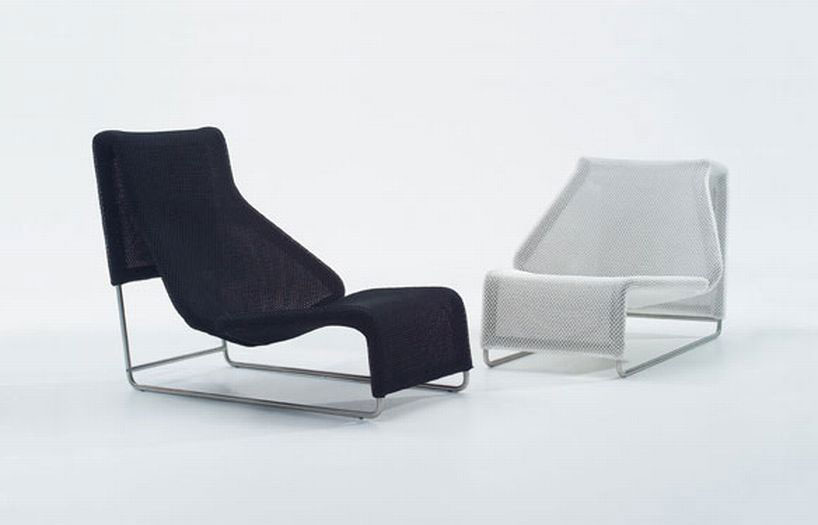 'lazy' seat for B&B, 2003
describe your style as a good friend of
yours would describe it.
more than talking about my style, I prefer to talk abouta method of working. I'm quite ecletic, varied and diverse.I like to think in different scales at the same time, in architecture and design.I'm interested in behavior structures, artisan techniques,certain aspects of memory… aspects of my life.
can you describe an evolution in your work?
I guess there is an evolution, but this happens on its own.every project needs a very long dialogue with the client.they can sometimes last up to two years and even overlap.for example with patrizia moroso, B&B or with flos…I have just started working with depadova again, after so many years. I would describe it as a long and beautiful dance.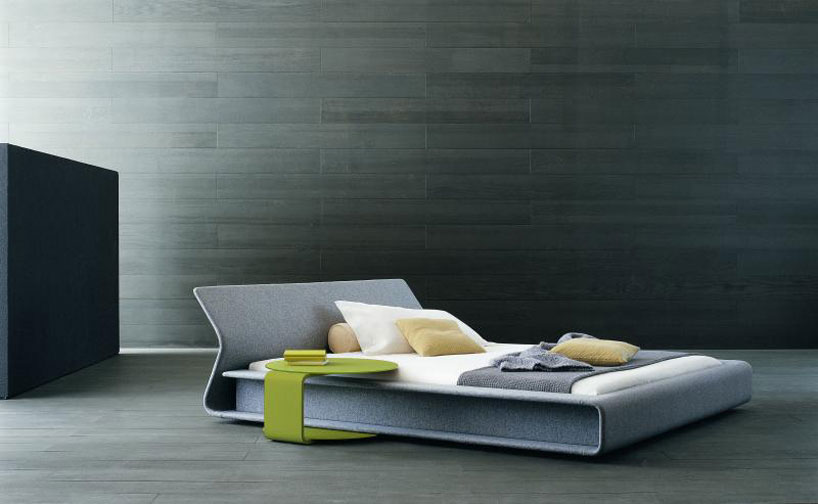 'lazy' seat for B&B, 2003
which of your projects has given you the
most satisfaction?
I always think that the project I'm working on will be the best. I am very curious to see the results of my recent study for a lamp for flos.most probably my continued collaboration with patrizia morosois more significant to me than any singular design or best-seller.
you are working in a man's world…
who would you like to design something for?
I like to work for passionate entrepreneurs, who give me aprecise briefing and like to discuss it, people who are able to have fun.I do not have many desires – this is very masculine -often desires transform themselves into frustration.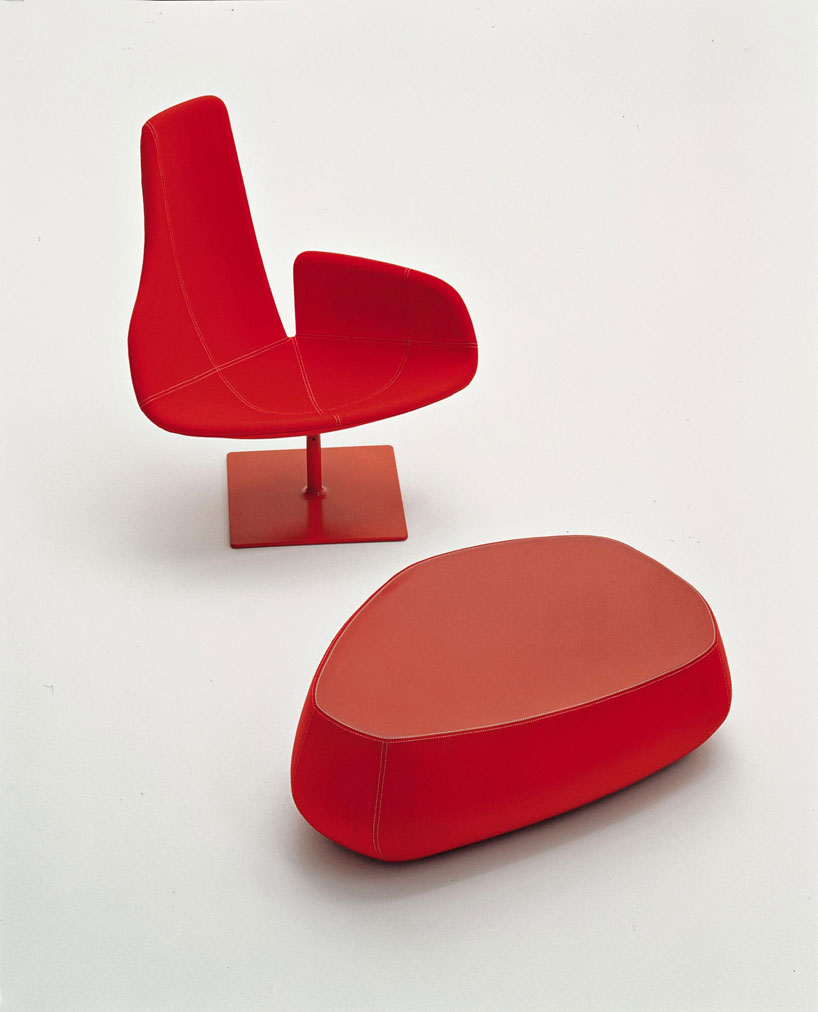 'fjord' armchair and foot stool, for moroso, 2002
is there a designer or architect from the past that
has influenced you or that you particularly appreciate
the work of?
I was very fortunate to work with vico magistretti which was an important experience in my career and achille castiglioni. I like the work of the eames', the scandinavians and franco albini.
and contemporary designers and architects?
jasper morrison, who I respect very much,his work is a point of reference.the bouroullecs and konstantin grcic, who are all very talented and I follow their work with pleasure.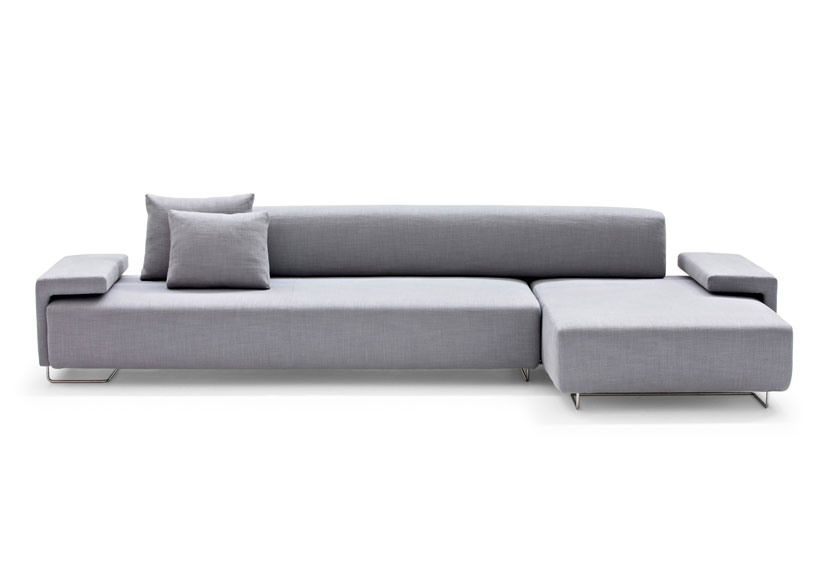 'lowland' sofa for moroso, 2000
do you have any advice for the young?
I had a slow start to my career, I spent a lot of yearsstudying and I would'nt recommend this to anybody.be very passionate and curious!find a few cultural references and people who can give you guidance to develop your personality.try to defend your ideas and projects,create your own formula.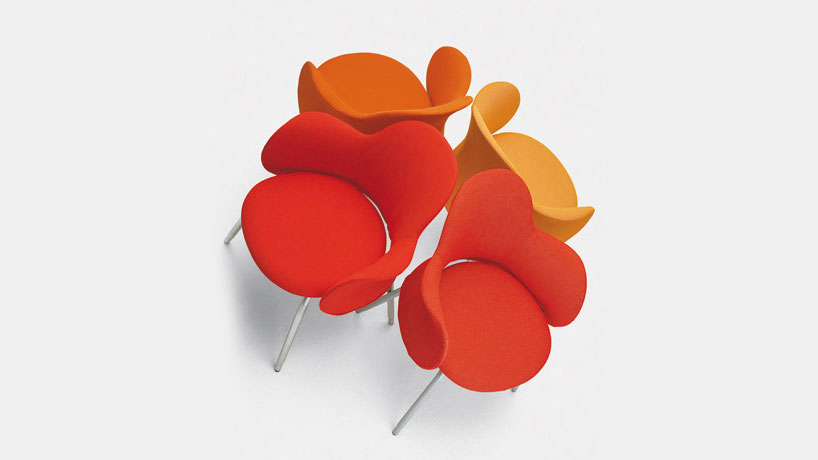 'flower' armchair, design by vico magistretti with patricia urquiola for depadova, 1996
is there anything that you are afraid of
regarding the future?
I don't have many worries regarding my work.I am very fortunate.I am more worried about my responsibilities to my familyand raising my children.

sep 12, 2019
sep 12, 2019
nov 25, 2018
nov 25, 2018
jul 25, 2018
jul 25, 2018
apr 25, 2018
apr 25, 2018
apr 22, 2018
apr 22, 2018
a diverse digital database that acts as a valuable guide in gaining insight and information about a product directly from the manufacturer, and serves as a rich reference point in developing a project or scheme.