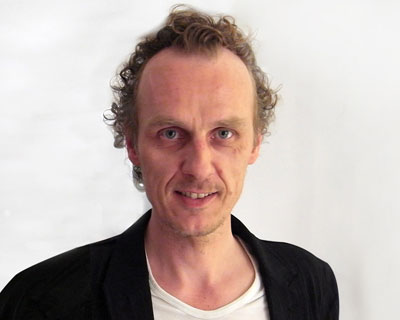 apr 17, 2007
richard hutten interview
richard huttenimage © designboom
we met richard hutten in milan on april 17th, 2007.
what is the best moment of the day?
the best moment of the day is by far after work when I comehome and play with my children before they go to bed.
what kind of music do you listen to?
at the moment I like rock.I listen to motorhead, ramstein, whatever.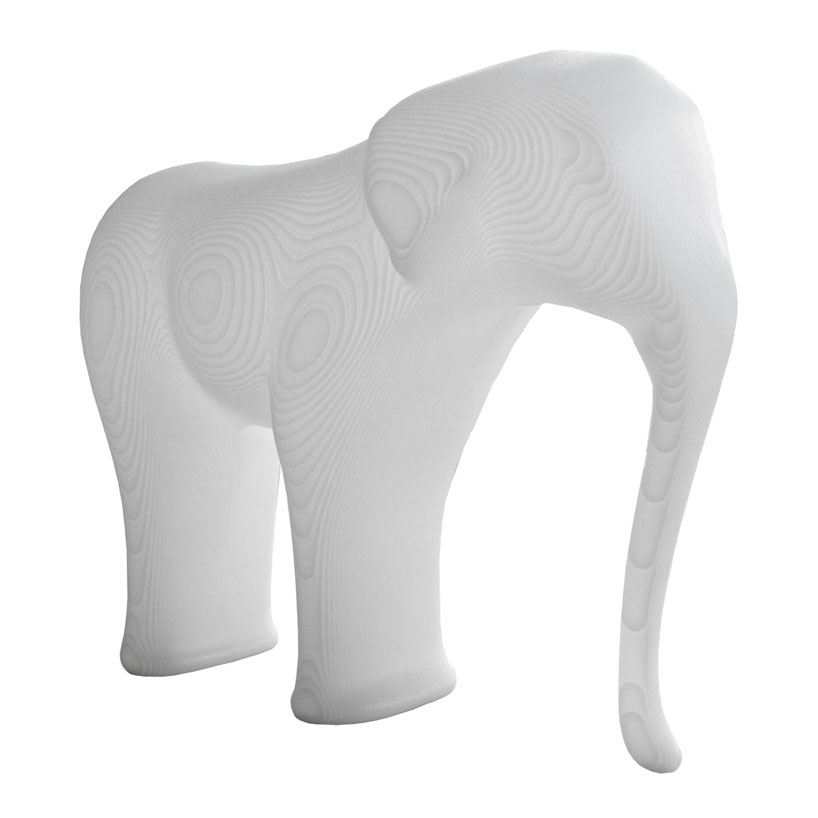 'elephant', 2006, manufactured by richard hutten studio
do you listen to the radio?
not so often, I try to avoid it because that way I amfree to think.
what books do you have on your bedside table?
I have my ibook on my bedside table.

'melting pot', 2004, manufactured by richard hutten studio
do you read design, art or architecture magazines?
no, not so often. of course they get sent to me and thenI have a quick look, but I hardly read them.
where do you get your news from?
I get bits and pieces from TV or newspapers but I don'tread a newspaper everyday.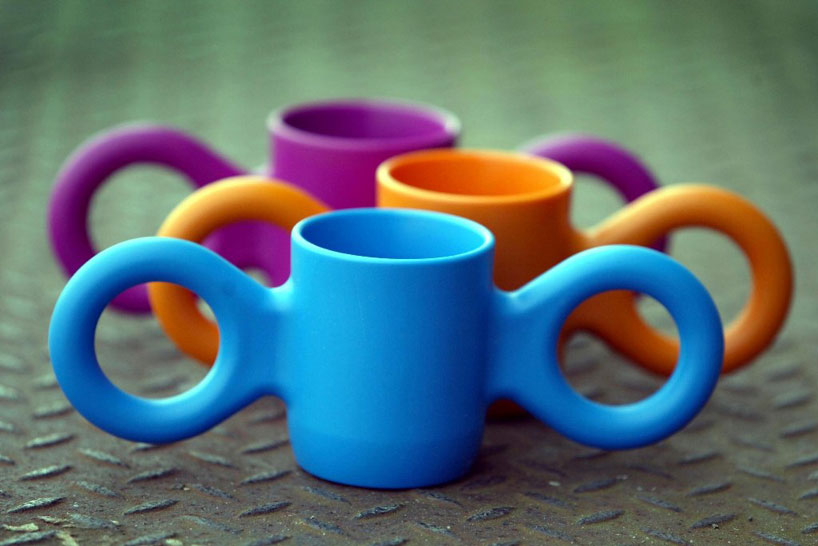 'dombo' children mug, 2002, manufactured by richard hutten studio
I guess that you notice how women dress,
do you have any preferences?
yes, my girlfriend has the best fashion shop inholland so I have to notice how women dress.I like them to dress effeminately.
what type of clothes do you avoid wearing?
I try to wear original things and avoid black.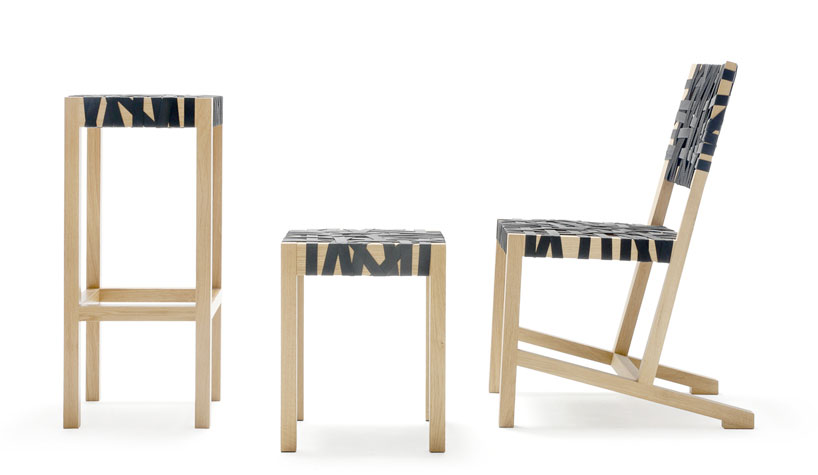 'berlage', 2004, manufactured by richard hutten studio
do you have any pets?
no, I have kids, that is enough!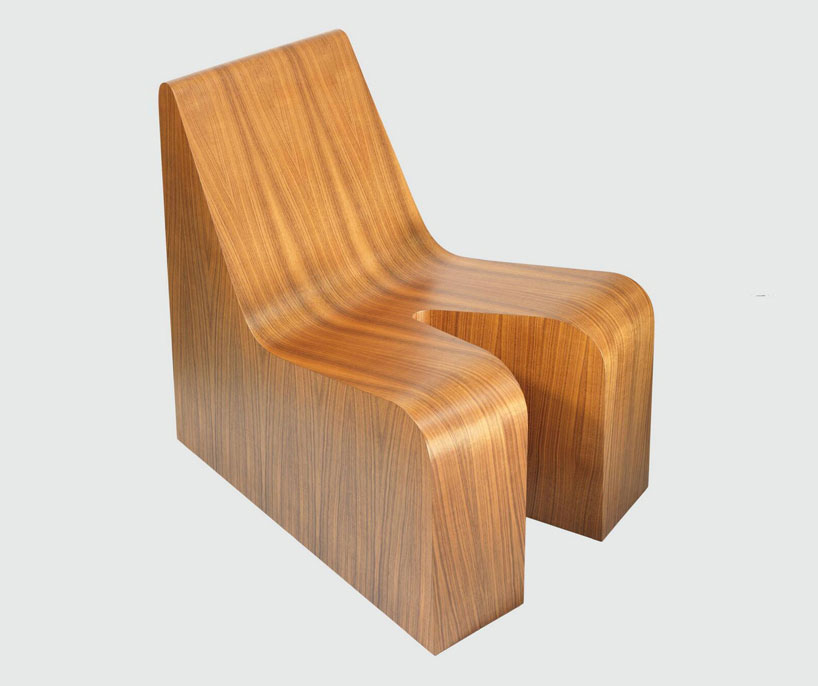 'sexy relaxy wood', 2002, manufactured by richard hutten studio
when you were a child did you always want to become
a designer?
I was 'born' a designer so it wasn't a choice. I have beenmaking things all my life and when I was around fifteen orsixteen I found out that this could be a profession.
do you discuss your work with other designers?
yes, I constantly discuss with friends who are designers.our discussions fluctuate between a rigid logic anda total senselessness.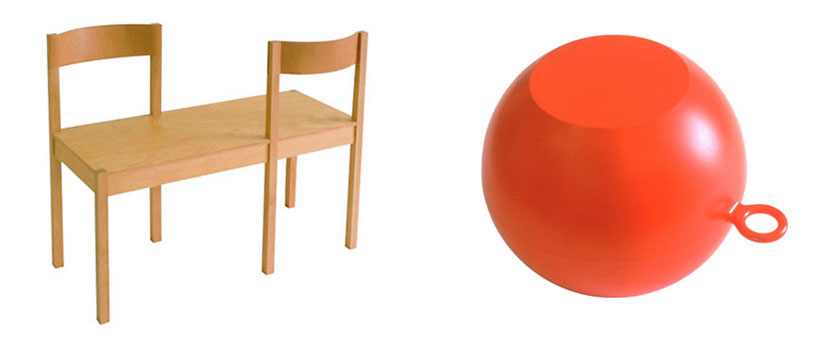 left: 'thing 3', 2000, manufactured by richard hutten studio, 2000right: 'zzzidt' , 2000, manufactured by richard huttenrichard hutten was requested to design a piece of furniture for the centraal museum in utrecht which could accomodate restaurant visitors who wanted to sit outside. he didn't think it should have a fixed place in the garden so designed this stool/table which can easily be carriedaround by it's handle
where do you work on your projects?
the designing itself is done when I am by myself at myhome. it is a thinking process so while I drive my car(that's why I don't have a radio in my car) that's a goodmoment to design…or in an airplane where there is no phone ringing.the developing work starts in my studio and incollaboration with manufacturers.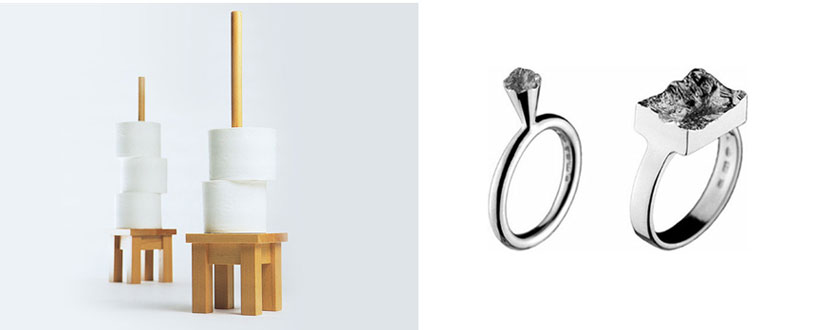 left: 'lootable for details', 1998, manufactured by richard hutten studioright: 'S.M.A.K.' female and male rings, 1999, manufactured by smak
could you describe your style as a good friend
of yours might?
humorous, friendly, surprising.like most dutch artists I am more concerned with thestructure, the basic shape. you can follow the syntax of thedesign process – the design can be understood immediately.
could you describe an evolution in your work?
I started off with a very conceptual approach which led toobjects that were not very functional.function is much more important to me now, because Ihave run my studio for around sixteen years and havelearnt a lot in these years.my later works are functional everyday objects, that are alsosurprising and humorous.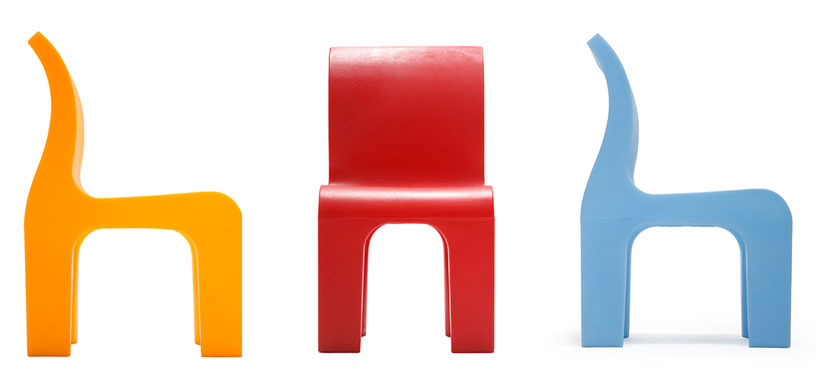 'bronto', 1997, manufactured by DMD
which of your projects have given you the most
satisfaction?
my children, it is a co-production but that's the bestthing I have ever made.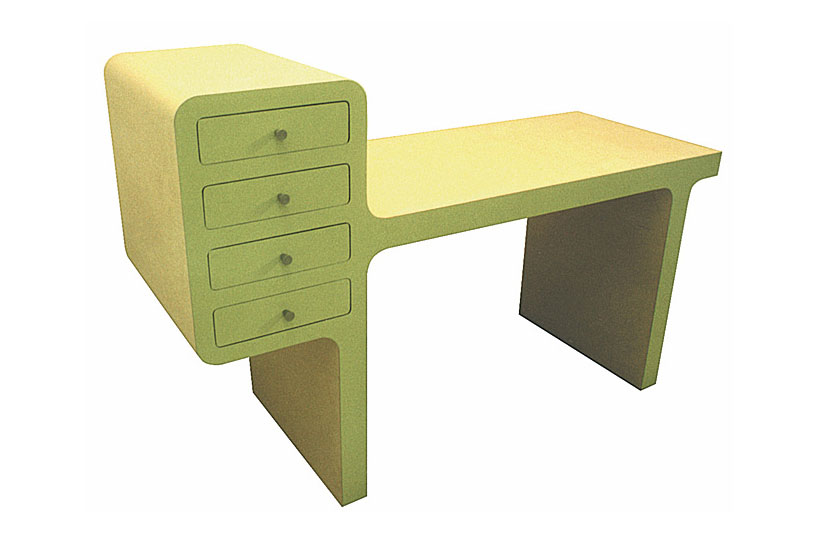 '3 minus 1', 1996, manufactured by richard hutten studio
is there any artists, designers or architects from
the past that have influenced you or that you
particularly appreciate the work of?
yes, many many.among those from the netherlands, there is gerrit rietveldof the 'de stijl' movement. he invented modern design andis still a big source of inspiration.
and those still working today…
in architecture I like the work of MVRDV very much.in design there are also many from jasper morrison,michael young to konstantin grcic…it is an endless list of people that I admire a lot.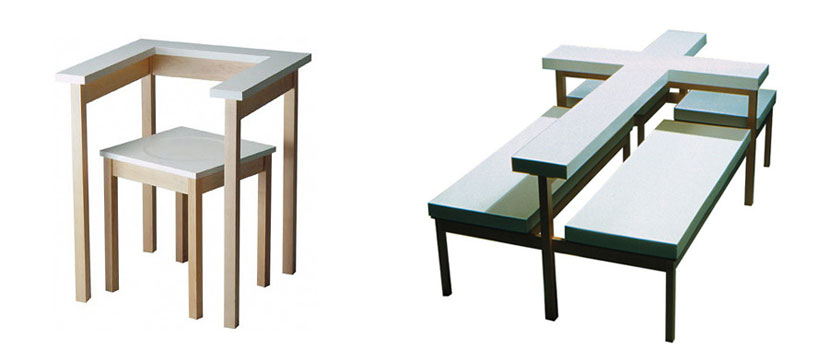 left: 'table-chair' 1991, manufactured by droog designright: 'the cross', 1994, manufactured by droog design
do you have any advice for the young?
of course, it's a big industry, a lot is involved,many design magazines appear, lots of students are waitingto bring in something new. this massive run on designcan be interpreted as an escape from an essential question.so, my advice is: make a good clear point with what youare doing! there is so much of that stuff and I always wonderwhat I could add which hasn't been done before.
is there anything that you're afraid of regarding
the future?
I am afraid of fundamentalists who try to push theiropinion on other people.

dec 25, 2016
dec 25, 2016
jul 13, 2016
jul 13, 2016
feb 25, 2015
feb 25, 2015
nov 03, 2013
nov 03, 2013
may 05, 2012
may 05, 2012
jul 25, 2011
jul 25, 2011
a diverse digital database that acts as a valuable guide in gaining insight and information about a product directly from the manufacturer, and serves as a rich reference point in developing a project or scheme.