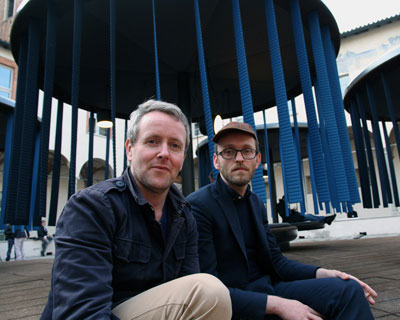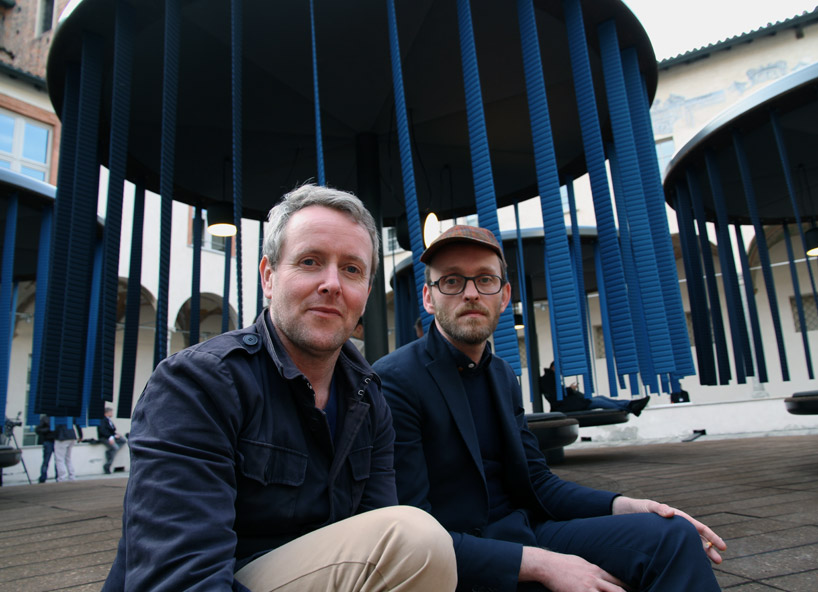 sep 23, 2003
ronan + erwan bouroullec interview
ronan and erwan bouroullec© designboom
we met ronan & erwan bouroullec in london on september 26, 2003.
what is the best moment of the day?
when I find a solution or get an idea… the evening.
what kind of music do you listen to at the moment?
the kids working for and with us bring usually cd's,and I enjoy, often I don't even know the name of the groups.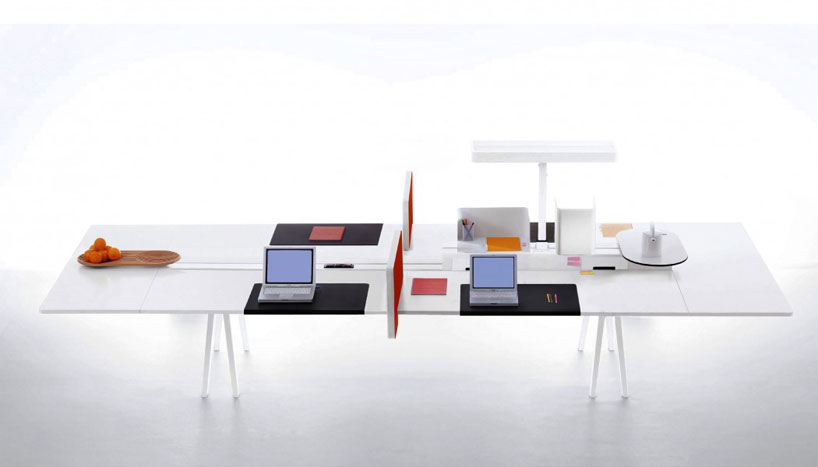 'joyn' office system by ronan and erwan bouroullec for vitra, 2003
do you listen to the radio?
sometimes.
what books do you have on your bedside table?
a lot of newspapers.
do you read design magazines?
occasionally.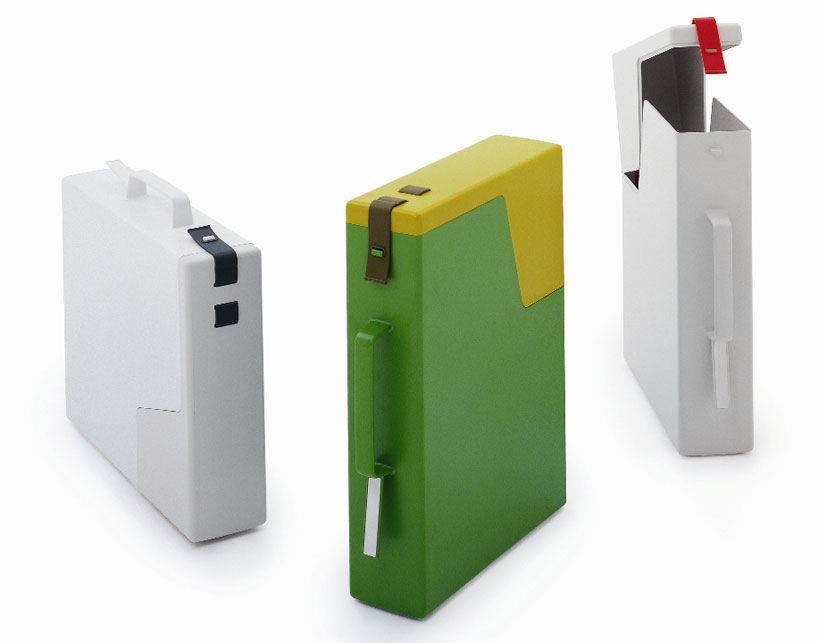 'la valise' by ronan & erwan bouroullec for magis, 2003
where do you get news from? newspapers?
I don't watch tv, I like to read.I like to read newspapers because I'm very interested in politics.I like to have time to read newspaper.
do you notice how women are dressing?
do you have any preferences?it depends on the woman.no…
what kind of clothes do you avoid wearing?
something which is not simple or easy to wear.but I would like to be able to wear excentric cloth.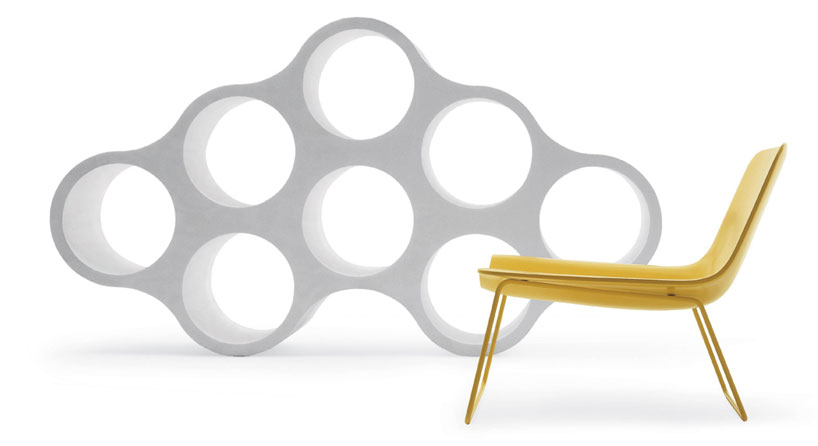 'spring clouds' and 'spring' plastic chair designed by ronan and erwan bouroullec for cappellini, 2003
do you have any pets?
no, no pets.
when you were a child, did you want to become a designer?
I wanted to be a footballer. I was very bad at school, so I had not much choice,becoming a designer was my last chance.it's the only thing I can do, starting in the morning with a white,plain sheet of paper and draw. I cannot use the computer…
where do you work on your designs and projects?
at home and in the studio. it's a quiet place. we work with less people possible.at the moment there are 4 people in our studio, so its not too noisy.I like to control the complete process.and I like to work on only a few projects at the same time.working with many people would mean for us, that we shouldaccept much more work.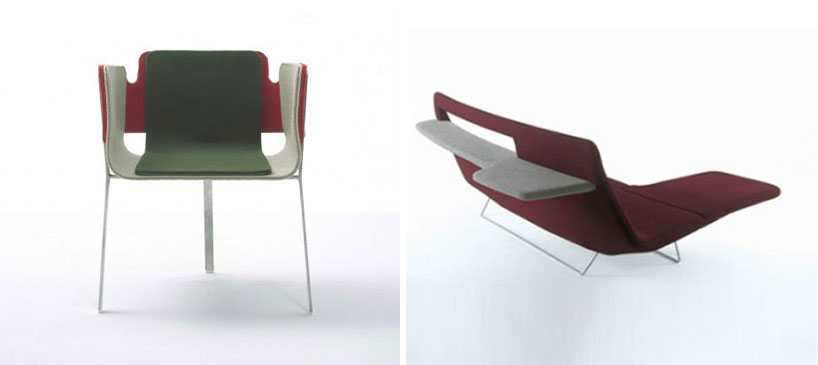 left: 'samourai' chair by the bouroullec brothers for cappellini, 2002
right: 'glide' sofa by ronan and erwan bouroullec for cappellini, 2001
who would you like to design something for?
I have no preference, for us there is no hierarchy among the themes.every theme is interesting , especially when we don't know anything about it at the beginning. we like to start without prejudice,with a fresh eye. I enjoy all my projects,…we learn a lot from all of our projects.
what project has given you the most satisfaction?
I'm never happy with my projects but there are two I'm proud ofat the moment: the vitra project was very important for us, compared with soccer -it was like playing in upper league. we just finished a book with phaidon, we took pictures and wrote text.
can you describe an evolution in your work from your first projects
to the present day?
2 years ago when the design museum decided to do a retrospect of our work, it was sort of scary to have to look back at where we came from, but it was also interesting to see how things were linked together.it was a tool for us to understand what we had done over the past five years. it was like getting off of our high speed train, to stop and look around. maybe the earlier projects are more 'naif', but in a certainway it's a ring. 5 years of our work.
is there any designer and/or architect from the past , you appreciate a lot?many.

left: 'brick' by ronan and erwan bouroullec for cappellini, 2001
right: modular kitchen, by ronan bouroullec, 1998designed to be customised by its owners, who can add drawers, worktops, hooks and shelves to the basic frame.
and those still working?
there is one designer who is very important for us: jasper morrison.at the beginning he helped us a lot. and the italians…ettore sottsass, andrea branzi.
any advice for the young ?
work a lot. it is different from graphic design, you draw on your computer,you print. and it's done. designing objects is much more difficult, it is a team project.you have to be able to listen, to communicate with others. it is a very complex process to control all factors, size of the company, etc.you have to learn about so many different processes to produce things, different materials for a global market.
on the news they said that italians are afraid of unemployment,
criminality and pollution. what are you afraid of regarding
the future?
for the past few years, it is as if there was a sort of fog in front of me. when I was 15, things seemed clearer to me, now they seem less. I think things could go in a very dramatic direction, but I also try to be optimistic. perhaps violence is what scares me the most at present.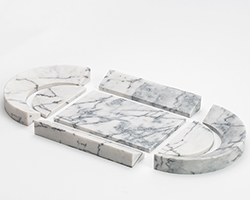 jun 09, 2019
jun 09, 2019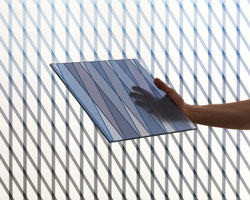 jun 07, 2019
jun 07, 2019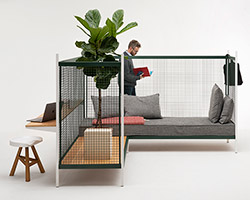 may 22, 2019
may 22, 2019
mar 22, 2019
mar 22, 2019
jan 07, 2019
jan 07, 2019
jun 25, 2018
jun 25, 2018
a diverse digital database that acts as a valuable guide in gaining insight and information about a product directly from the manufacturer, and serves as a rich reference point in developing a project or scheme.