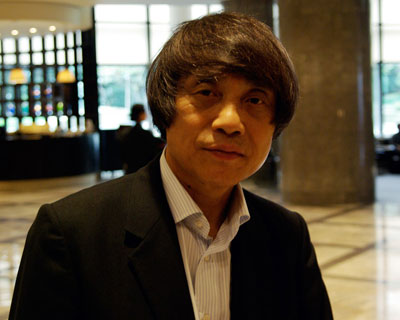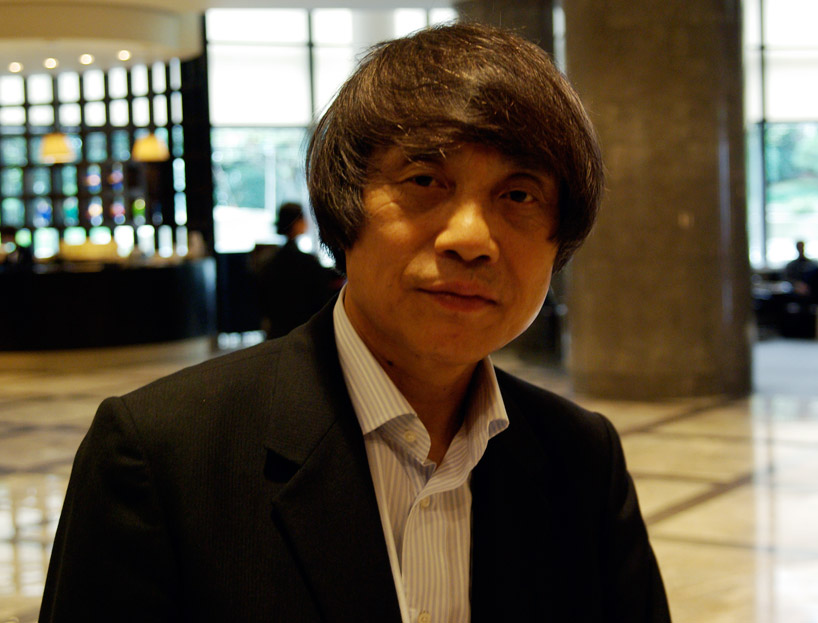 sep 30, 2001
tadao ando interview
tadao ando portrait © designboom
we met tadao ando in the lobby of 'hotel de milan', in milan, italy
on october 1st, 2001
what is the best moment of the day?
no particular moment. morning maybe good because of the feeling of beginning.
what kind of music do you listen to at the moment?
mostly classic.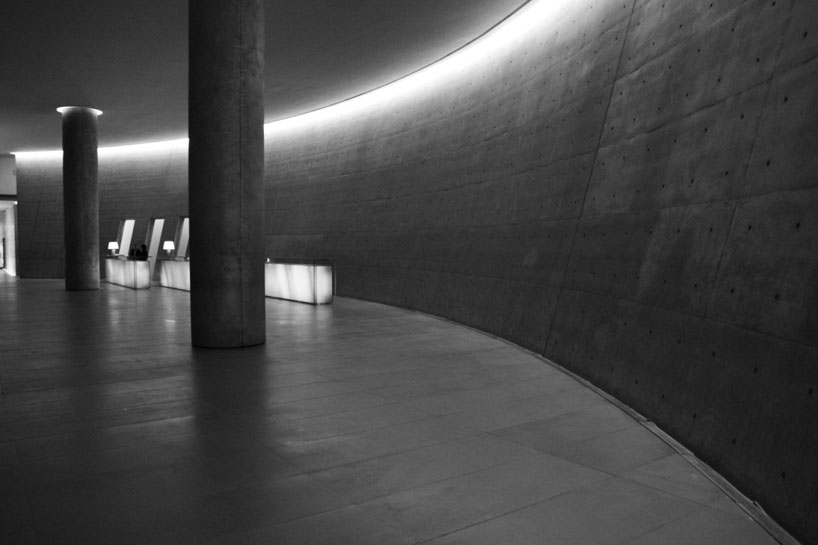 giorgio armani headquater theater, milan, italy courtesy of giorgio armani spa
what books do you have on your bedside table?
I am interested in things happening around me, and I need to understand what's going on in other artistic sectors like music and literature. I read a lot, but nothing comes to mind at the moment.
do you read architecture and design magazines?
I don't read them. just look at it.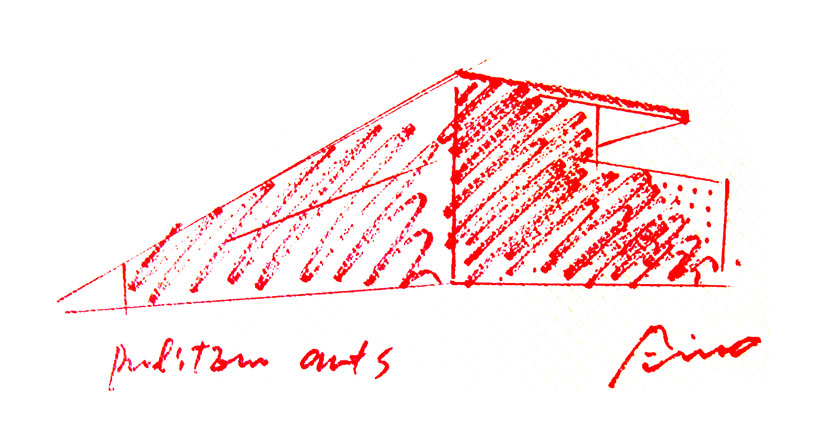 the pulitzer foundation for the arts (saint louis art museum), saint louis, usa courtesy of tadao ando architect & associates
I assume you notice how women dress.
do you have any preferences?
I don't look so closely at women's fashion, but from the 20th century on, people have had the freedom to express themselves and their individualities, and fashion is one of the most fundamental ways in which they do this, men and women are equally able to express themselves.
what kind of clothes do you avoid wearing?
nothing in particular.
do you have any pets?
a dog named 'le corbusier'.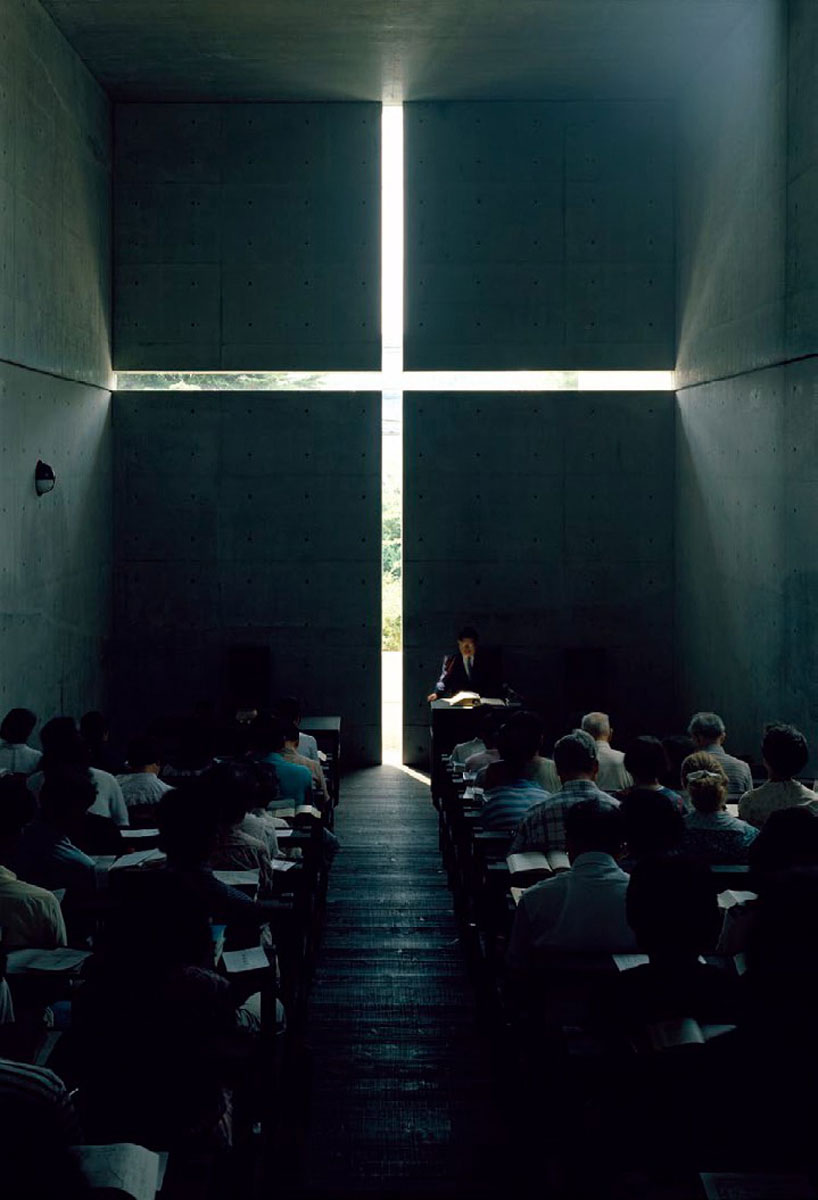 church of the light, osaka, japan courtesy of tadao ando architect & associates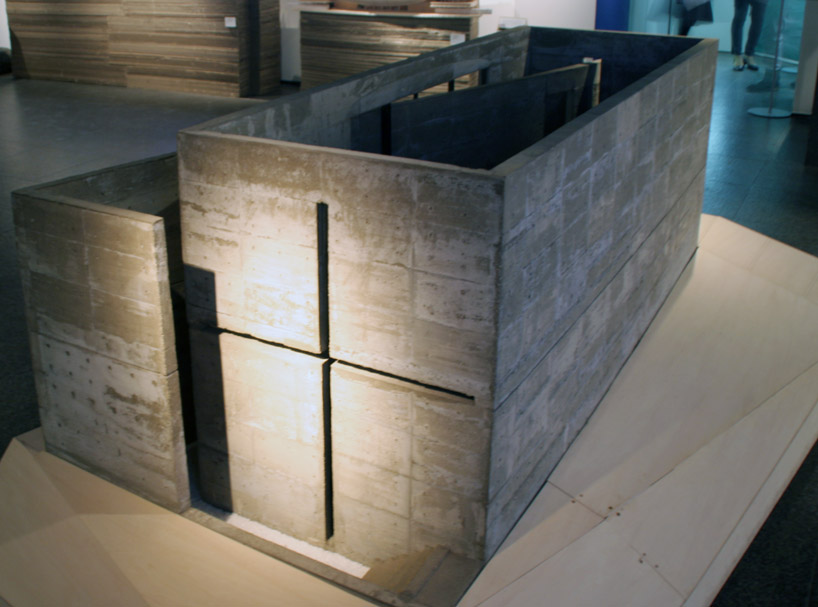 church of the light, osaka, model, japan, 1989 image © designboom
where do you work on your designs and projects?
once I traveled a lot, to see the nature, the countryside and the cities, with a sketchbook… a practice I continue today. but plans actually I draw in my office.
who would you like to design something for?
I believe that the way people live can be directed a little by architecture. I would like my architecture to inspire people to use their own resources, to move into the future. although now we are more and more governed by the american way of thinking, money, the economy… I hope that now people will shift to a more european way (of thinking), culture, individuality, and that people move towards new goals. so for me to be able to contribute to this would be great.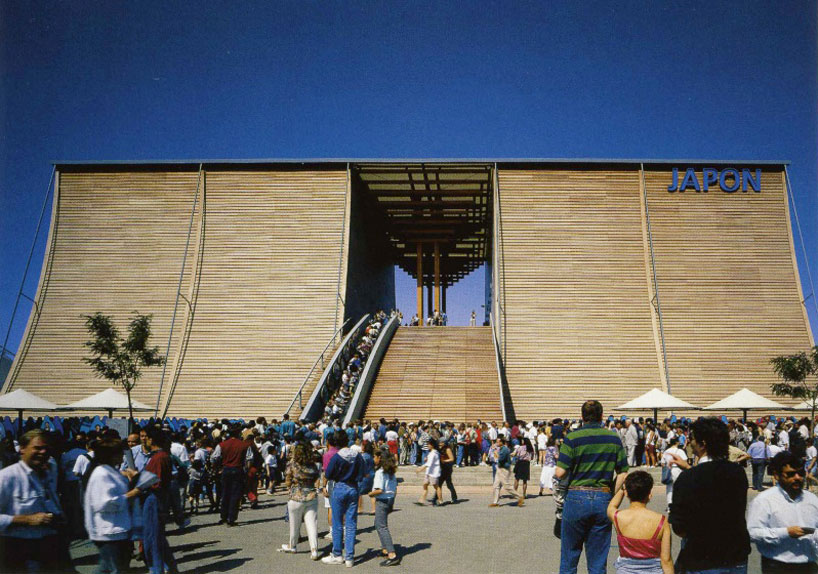 japan pavillion, expo '92, sevilla, spain courtesy of tadao ando architect & associates
do you discuss or exchange ideas with other architects?
not much.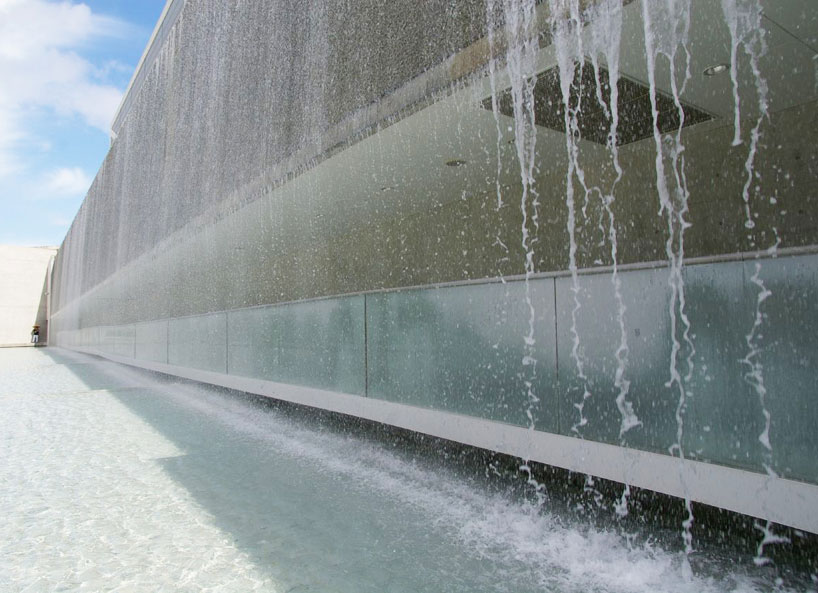 sayamaike historical museum, osaka, japan courtesy of tadao ando architect & associates
describe your style, like a good friend of yours would describe it.
walls are the most basic elements of architecture, and in all my works, light is an important factor. the primary reason is to create a place for the individual, a zone for oneself within society. its very difficult to explain or describe my style, I hope the answer will come out of the interview.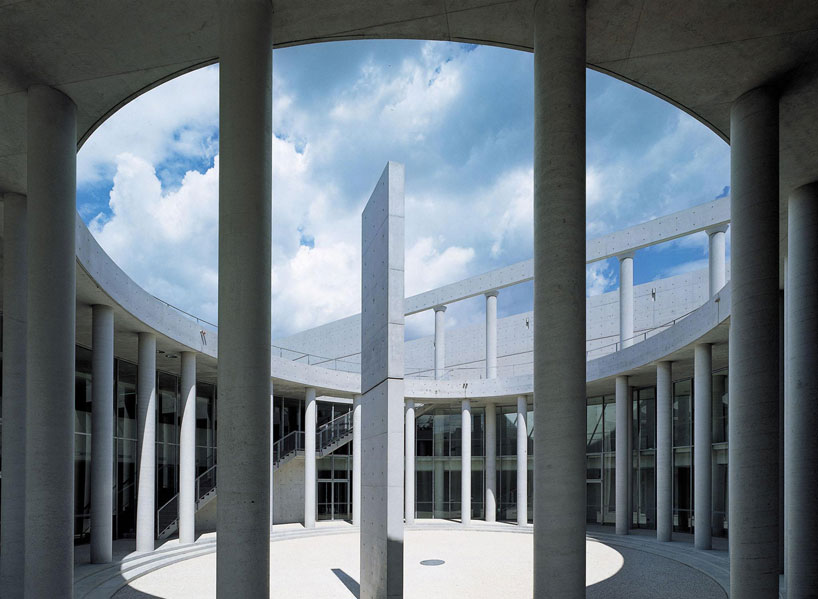 fabrica (benetton communications research center), treviso, italy courtesy of tadao ando architect & associates
what project has given you the most satisfaction?
as an architect you have to do your best work for any project, but for me the most satisfying thing is when architecture can do something to make people's lives better, to inspire them.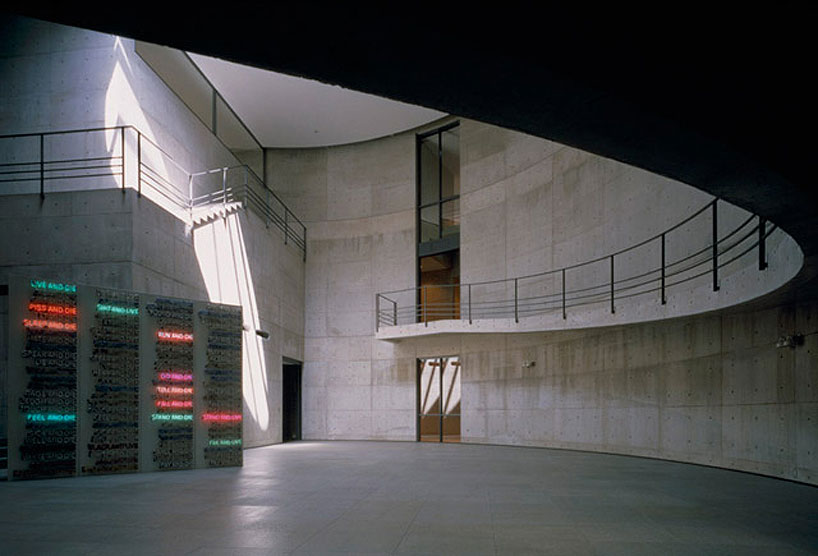 naoshima contemporary art museum, kagawa, japan courtesy of tadao ando architect & associates
do you try to find meeting points between asian and european cultures?
I don't see them as opposites, the west and the east, but for example western society seems to be centered on american culture. but I think it is important to understand that apart from that main culture, there are so many other cultures, and it is necessary to respect them all and their differences.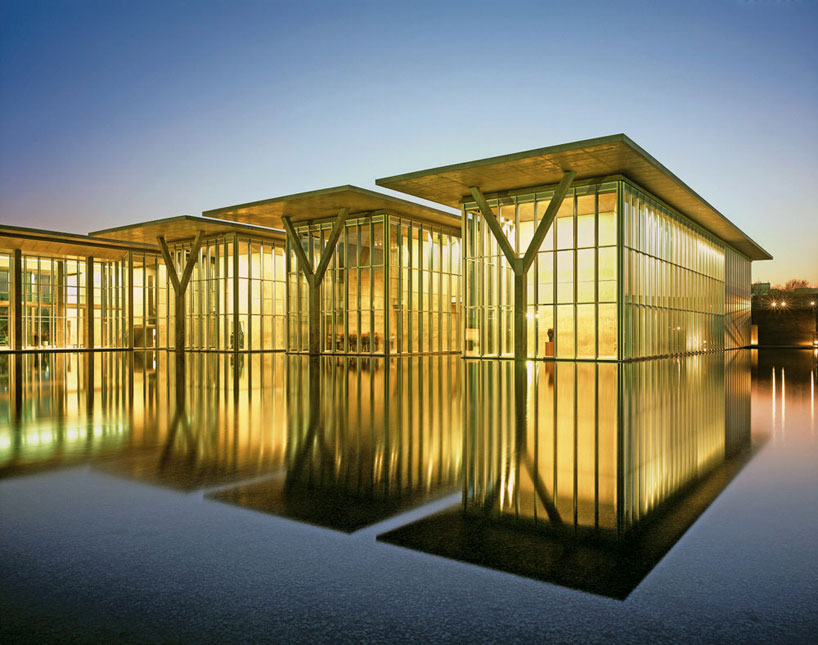 the modern art museum of fort worth, texas courtesy of tadao ando architect & associates
is there any architect from the past you admire?
of course I learned from history, from the renaissance, from mies van der rohe, le corbusier, terragni… many architects.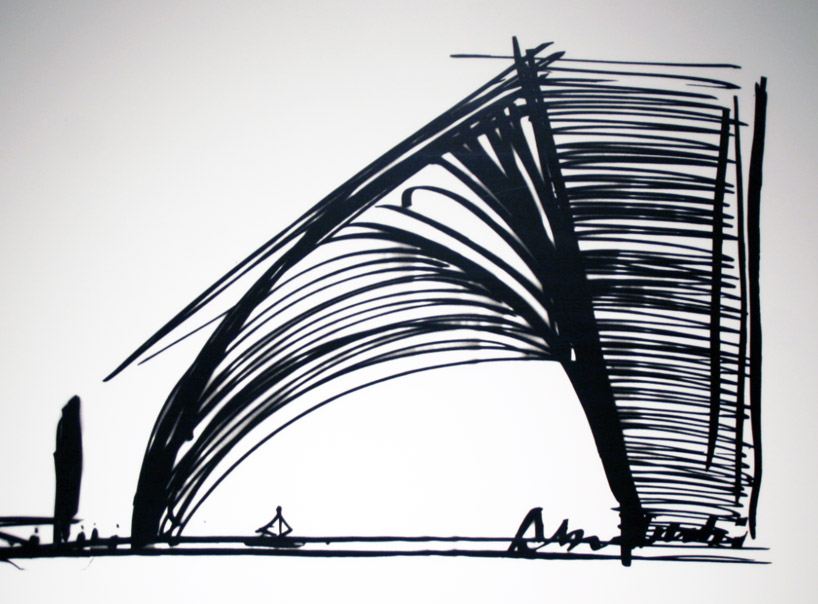 abu dhabi maritime museum
drawing
what current architects do you appreciate?
like with the work of the past, as an architect you have to look around and see what your contemporaries are creating, for my contemporaries I have respect and interest.
did you always want to be an architect?
right from the beginning yes, but in my life I have done many things, at one time I was a boxer… I was never a good student. I always preferred learning things on my own.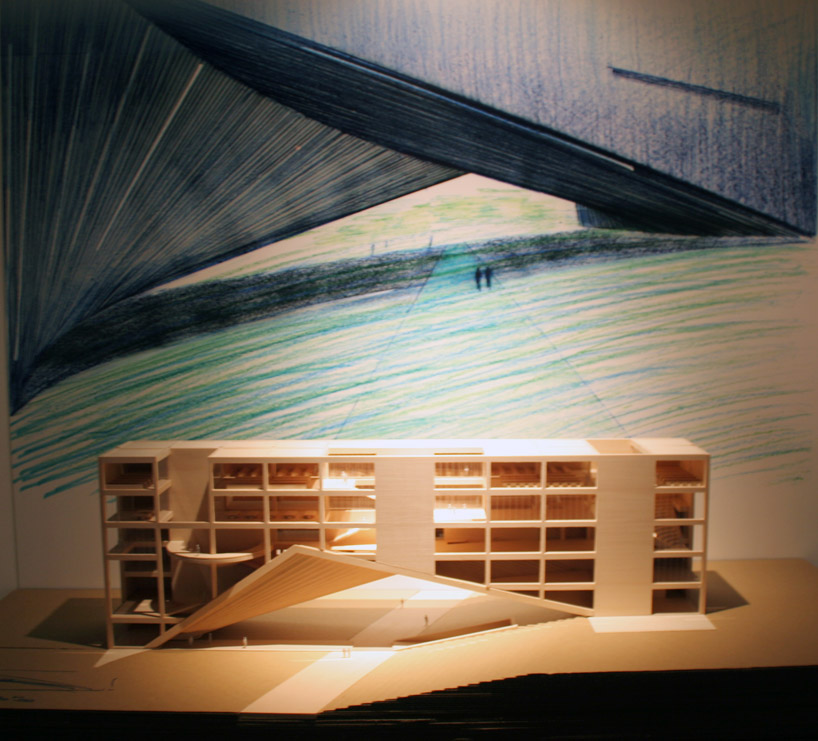 university of monterrey, RGS center, mexico under construction – foreseen for 2011 image © designboom
why are you here in milan today?
because giorgio armani asked me to design a theater in milan for him and today is the inauguration of the building.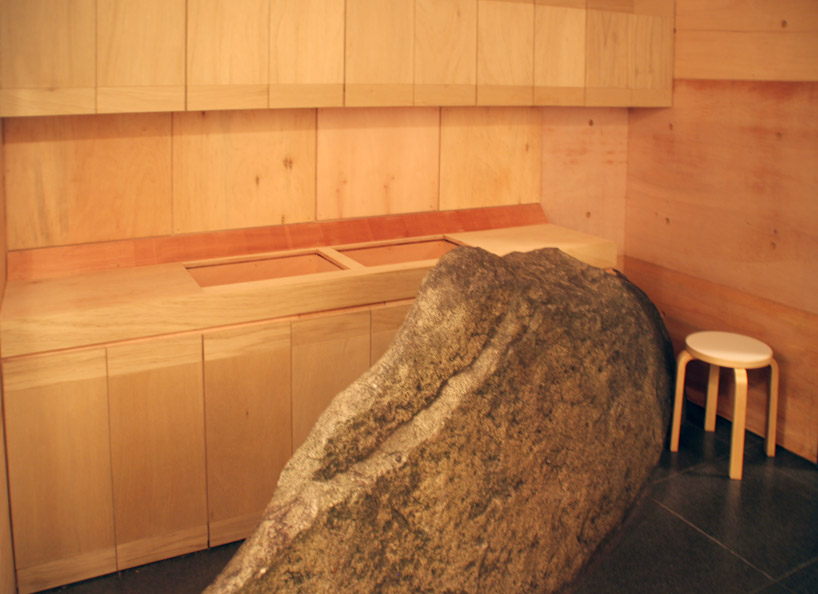 row house in sumiyoshi, osaka, japan, 1976 image © designboom
on the news broadcast they said that italians are afraid of
unemployment, criminality and pollution.
what are you afraid of regarding the future ?
I'm afraid that people don't want the future to happen. in order for people to want this, each person has to have goals in their life, to feel proud. work is one of the ways of achieving this. unemployment is dangerous because then people don't use their resources. each individual has to be able to use their abilities.

feb 03, 2020
feb 03, 2020
jan 20, 2020
jan 20, 2020
sep 06, 2019
sep 06, 2019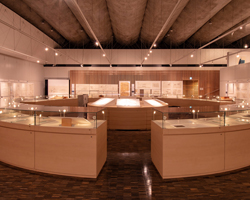 jul 20, 2019
jul 20, 2019
jun 05, 2019
jun 05, 2019
may 21, 2019
may 21, 2019
a diverse digital database that acts as a valuable guide in gaining insight and information about a product directly from the manufacturer, and serves as a rich reference point in developing a project or scheme.