apr 13, 2004
tokujin yoshioka: designboom interview
we met tokujin yoshioka in milan on april 13th, 2004
what is the best moment of the day?
the early morning, when I'm alone I think a lot…
what kind of music do you listen to at the moment?
ambient.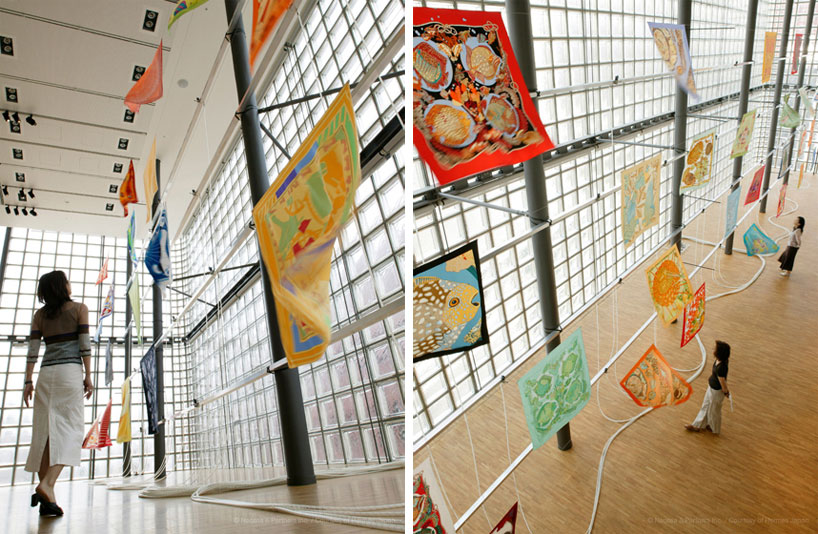 'air du temps 90×90'installation, silk scarves tirred by a light breezemaison hermès / forum in ginza, tokyo, 2004photographer: nacasa & partners inc.
do you listen to the radio?
sometimes.
what books do you have on your bedside table?
no books.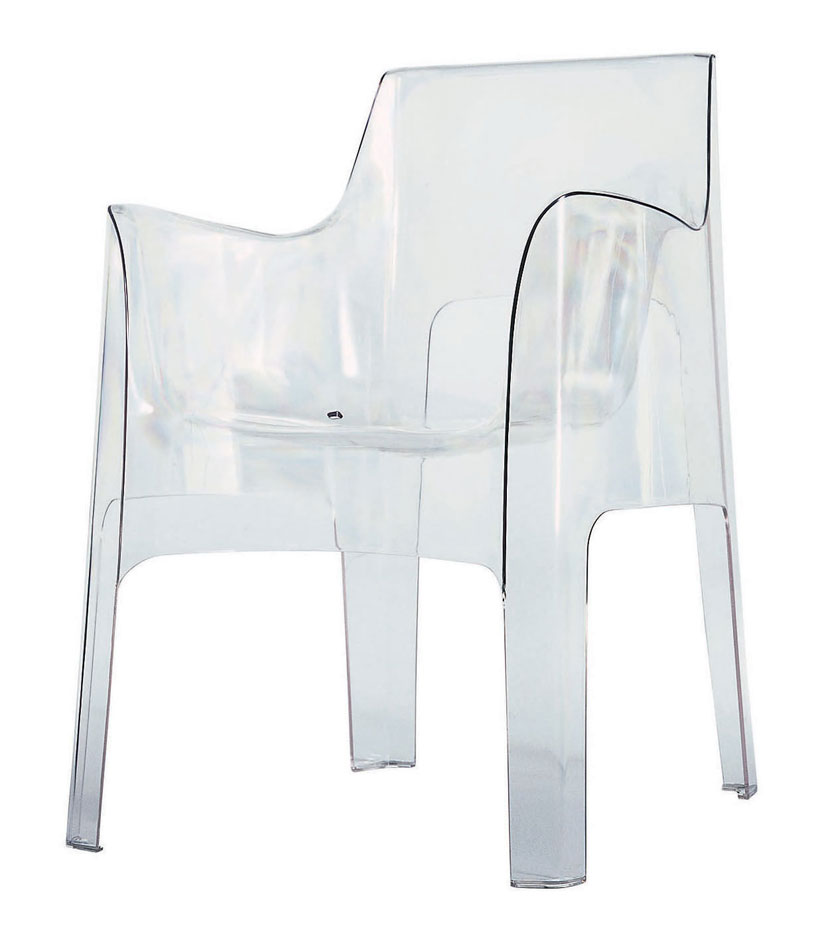 'kiss me goodbye' armchair for driade, 2004
do you read design magazines?
some. but not reading much.
where do you get news from, newspapers?
tv and newspapers.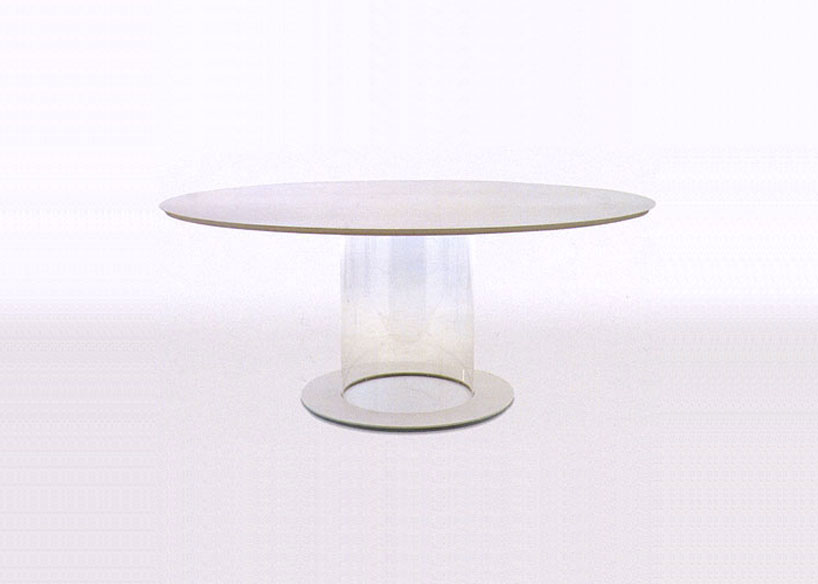 'en' table for driade, 2003
do you notice how women are dressing?
I don't have any preference. it depends on the woman.
what kind of clothes do you avoid wearing?
I want to be 'normal', all the time. I dress simple.cannot stand the elegant, complicated style.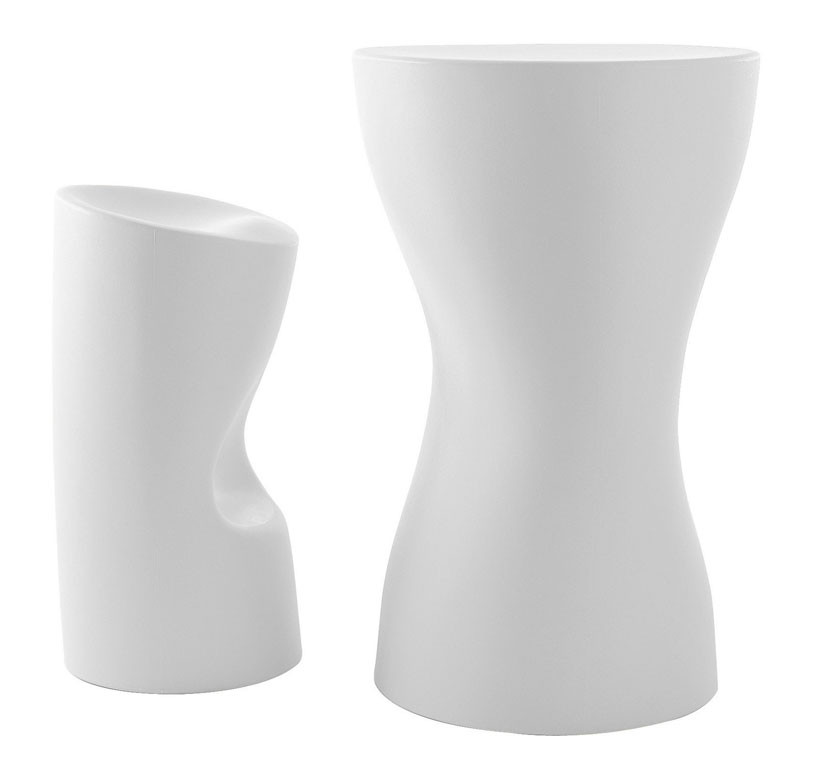 'tokyo-pop' stools for driade, 2003
do you have any pets?
yes, a dog, a chihuahua!
when you were a child, did you want to become a designer?
yes, since I was six years old.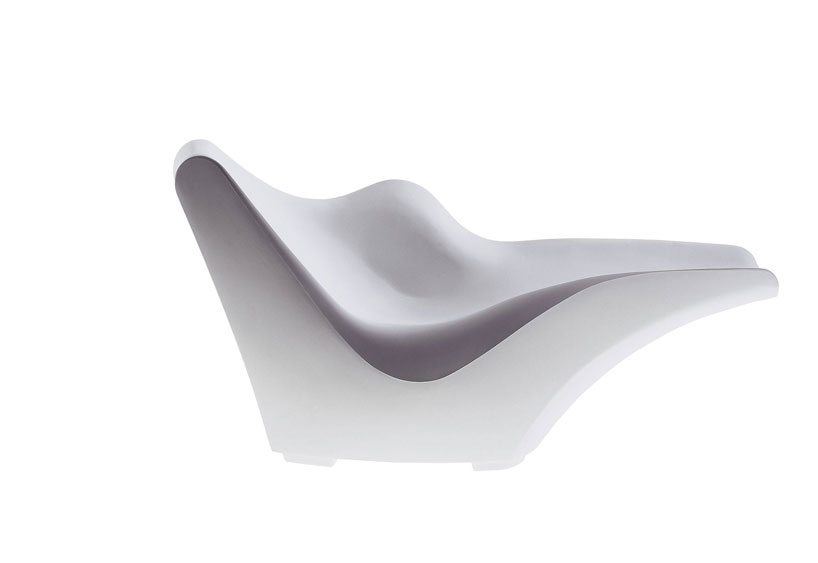 'tokyo pop' seating for driade, 2002
where do you work on your designs and concepts?
everywhere, I'm always working.when I'm eating, driving, when I go to bed… even when I sleep.
which project has given you the most satisfaction?
collaborating on issey miyake's exhibition 'making things'.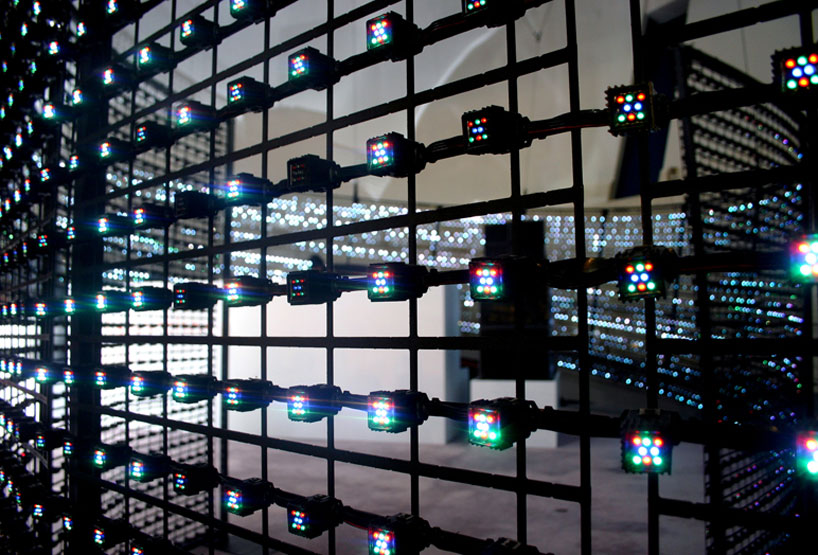 presentation for 'peugeot – metamorphose', aoyama, tokyo, 2003(on a latticework wall were 100,000 light-emitting diodes)
who would you like to design something for?
I would love to design a contemporary japanese thermal bath.and to collaborate with artists.
do you discuss your work with other designers?
no. but I discuss with technicians, researchers, professors at universities…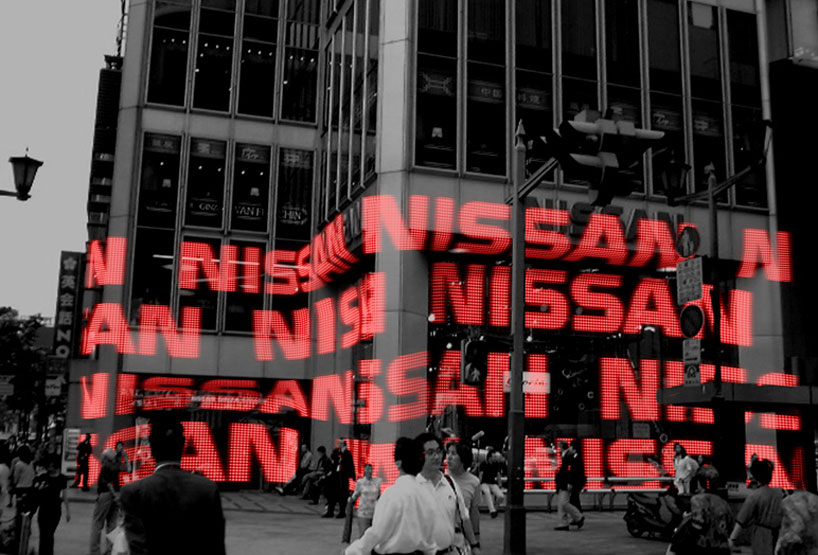 presentation plan for nissan showroom, 2000facade completely covered by information
describe your style, like a good friend of yours would describe it.
I want to move on. … surprise people. in a simple way.the reason why I select materials is not because they are interesting or new, my constant research is how to make materials even more interesting. this goes for colour too and I'm integrating gravity and the surrounding space in my designs.
can you describe an evolution in your work from your first projects to the present day?
it's very difficult, my work is so recent.I don't think I changed much.my behavior is always the same.I attempt to transcend banality with a form of experimental layering that elevates the work. my objective is to create something that no one has done before.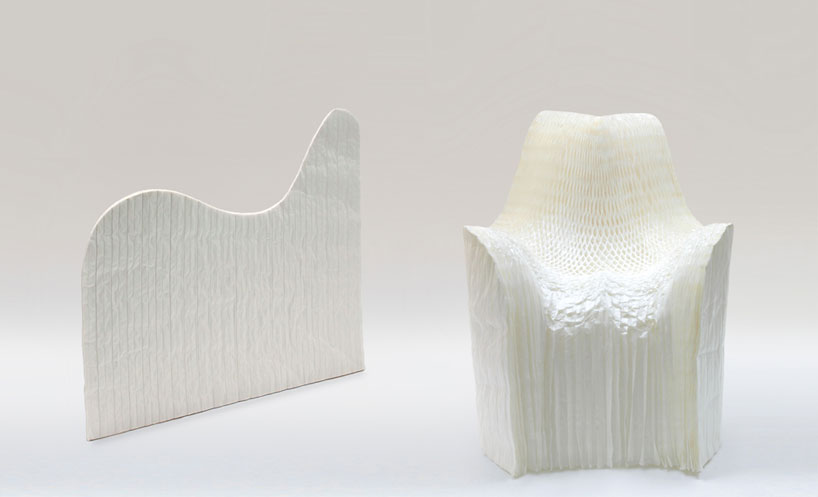 'honey-pop' chaircreated from a two dimensional build up of 120 pieces of glassine paper which are glued together and precisely cut. the structure is then opened forming a strong three dimensional honeycomb structure.photographer: nacasa & partners inc.
is there any designer and/or architect,
you appreciate a lot?
shiro kuramata, achille castiglioni…
and those still working?
jacques herzog
any advice for the young ?
NO! (laughs)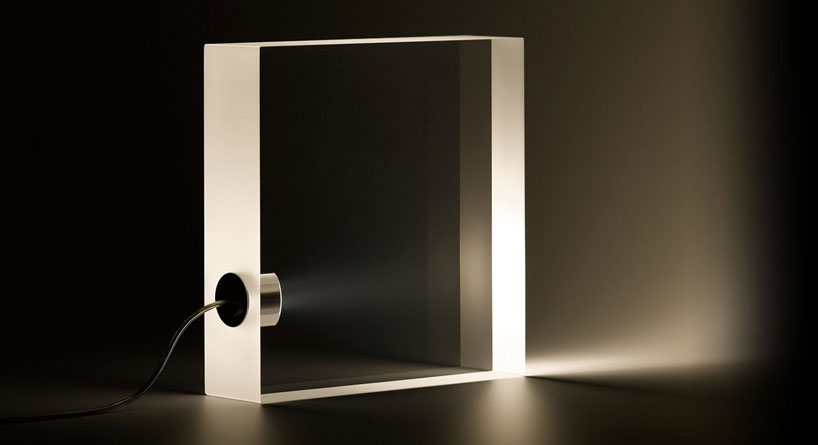 'ToFU' for yamagiwa, 2000'tofu' can be molded into any number of forms, from cubes to turkeys, and now has another incarnation as a light source. the lamp is manufactured based on the traditional tofu-production process, a complex series of steps that results in the most simplistic of forms. to make the light, acrylic resin is first carefully poured into a mold, then cut out to make a perfectly translucent square, after which a halogen bulb is inserted into its side. the result is an eminently palatable fixture that glows from within.
what are you afraid of regarding the future?
(I'm always anxious…)I generally don't care about stuff,but I fear the lack of stuff – by 'stuff' I mean, very broadly, the physical parts, the 'real-world' materiality – in a growing nonphysical, immaterial world.legitimation of stuff in the digital realm.what will be the purpose of design?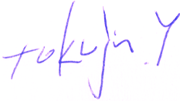 feb 27, 2020
feb 27, 2020
apr 08, 2019
apr 08, 2019
mar 20, 2019
mar 20, 2019
mar 12, 2019
mar 12, 2019
dec 06, 2018
dec 06, 2018
feb 14, 2018
feb 14, 2018
a diverse digital database that acts as a valuable guide in gaining insight and information about a product directly from the manufacturer, and serves as a rich reference point in developing a project or scheme.