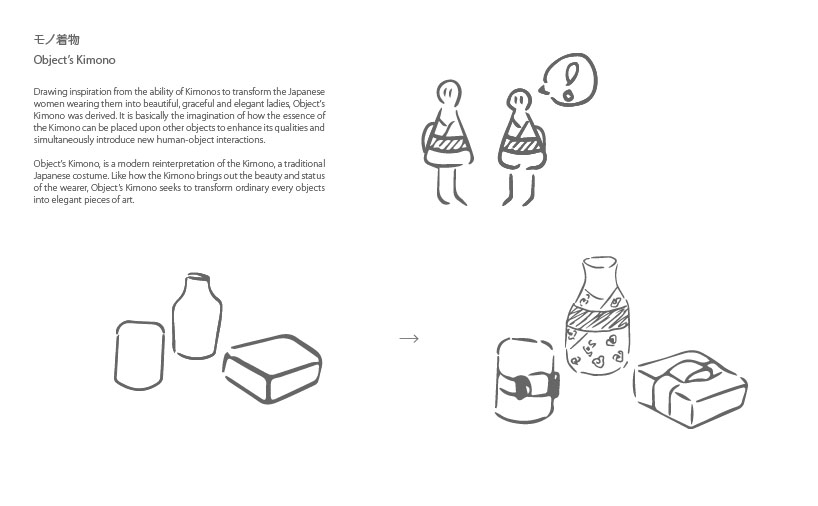 モノ着物 Object's Kimono by benjamin xue from singapore
designer's own words:
Drawing inspiration from the ability of Kimonos to transform the Japanese women wearing them into beautiful, graceful and elegant ladies, Object's Kimono was derived. It is basically the imagination of how the essence of the Kimono can be placed upon other objects to enhance its qualities and simultaneously introduce new human-object interactions.
Object's Kimono, is a modern reinterpretation of the Kimono, a traditional Japanese costume. Like how the Kimono brings out the beauty and status of the wearer, Object's Kimono seeks to transform ordinary every objects into elegant pieces of art.
Description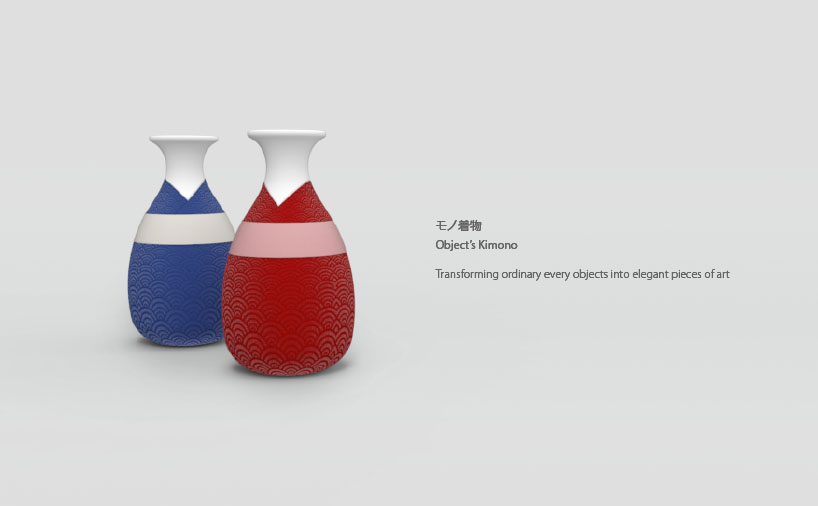 Object1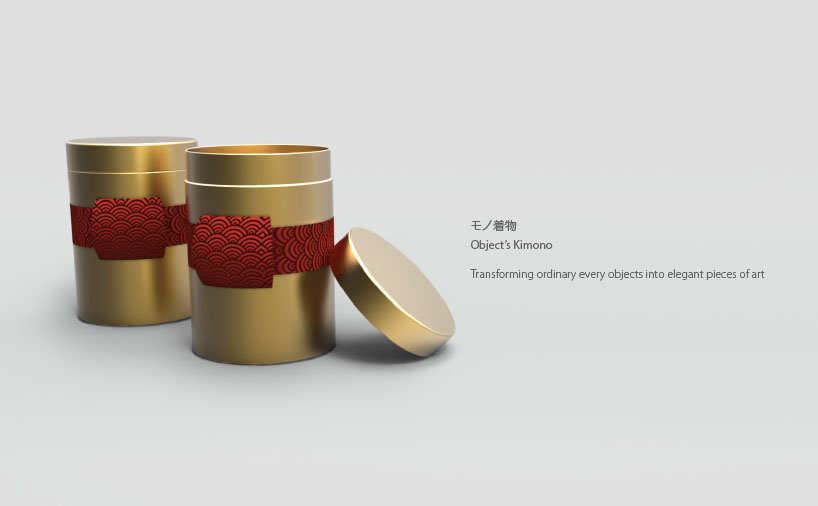 Object2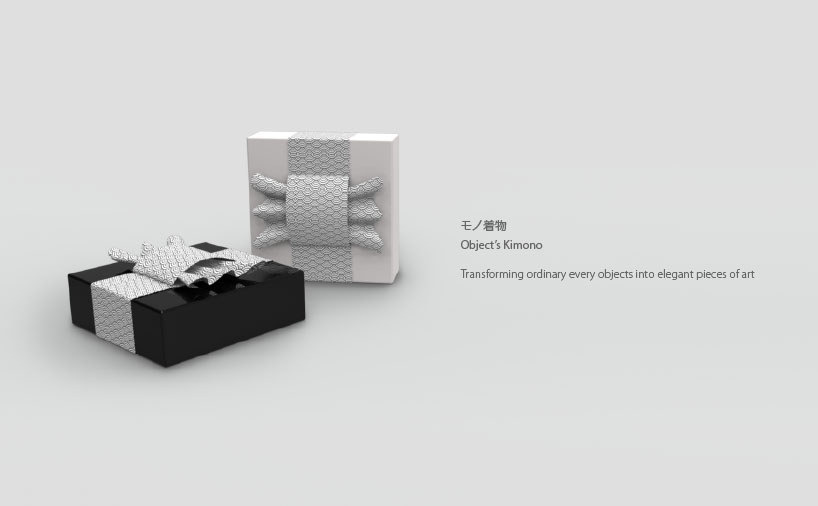 Object3