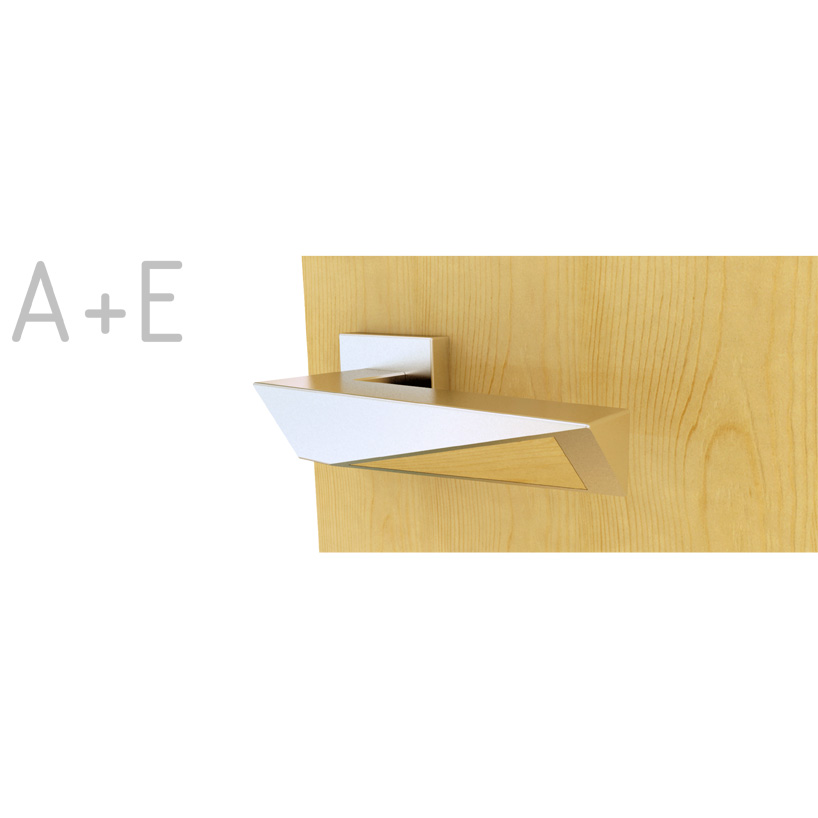 A+E (Adam+Eve) by Flaviu GOIA from spain
designer's own words:
the name of this design is the abbreviation from adam and eve … and i hope is not hard to figure out who is who, even if eve lacks somehow the soft feminine lines and it might be also a little bit too slim for a woman according to my taste :-)).(could be the rib of that guy ??? but sounds stupid A+R :-)))
this design started from a common, simple door handle shape and my intention was to keep it that way much as was possible. a couple of cuttings are creating a new volume and are exposing the place where is stored the door stopper (eve) witch is easy accessible and is not interfering in the ergonomics of the door handle.the door stopper is designed to be resistant and easy to use (take out/pick up).the result is a volume that i hope fits in the new design landscape as a reinterpretation of a classical door handle model.
Of course this door handle (+door stopper) can be made from various materials, in different colors and finishes in order to match the door sheet finishing or to blend with the surrounding space.
shortlisted entries (4080)