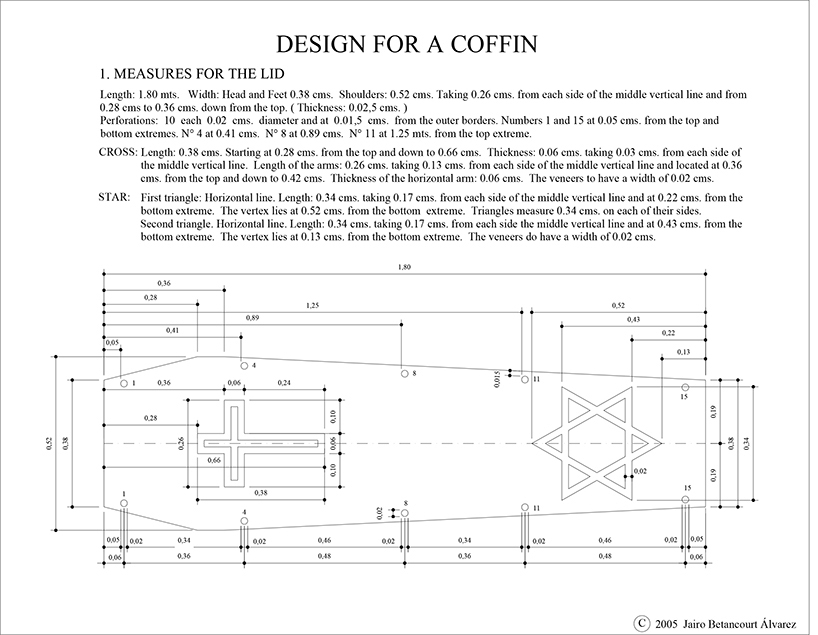 a prayer for the dead by odiseohelios from colombia
designer's own words:
THE IDEA WAS TO HAVE MY OWN COFFIN MADE TO MY OWN MEASURMENTS. LACK OF MONEY HAS BEING A DRAW BACK, SO, UP TO NOW, NO COFFIN FOR ME. IF,THINGS BECOME OTHER WISE, THEN, THERE WILL BE COFFIN FOR ME. THAT KIN OF FURNITURE IS BY NO MEANS OF LOW COST.
A FINE CARPENTER IS A MUST AND THERE THEY ARE, TO GET IN TOUCH WITM THEM. PRICES CAN BE ASKED FOR THE ONE COFFIN TO BE MADE WITH THE INLAIDS AND ANOTHER WITH NO INLAIDS. AND THERE ARE DIFERENT TYPES OF PRIME QUALITY WOODS IN THIS COUNTRY: FROM REAL DARK BROWN TO LIGTH TEA COLOR.
VIEW OF THE LID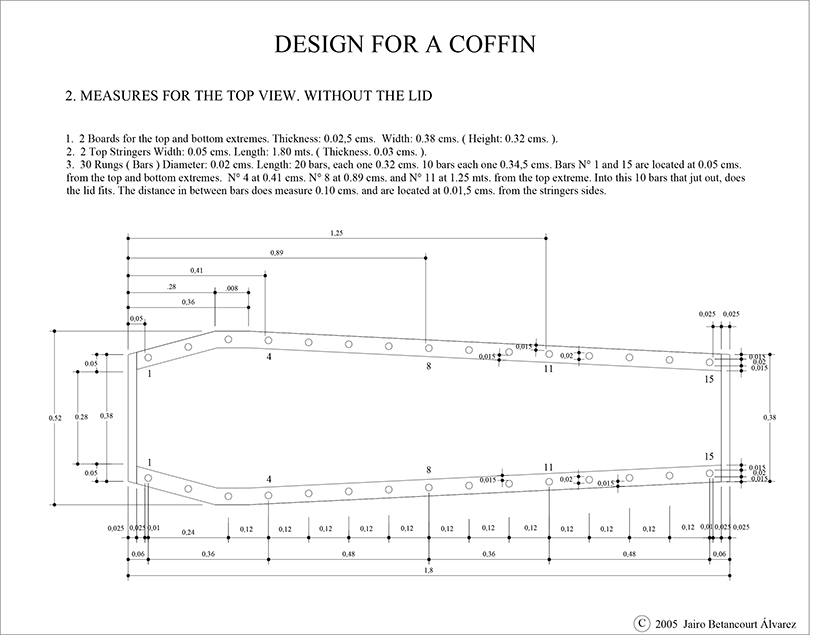 TOP VIEW NO LID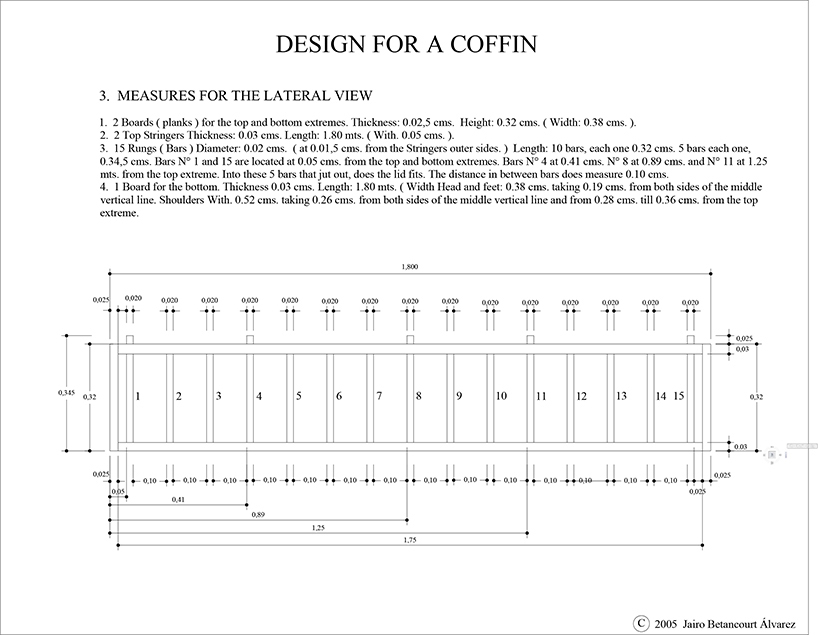 LEFT AND RIGHT SIDES VIEW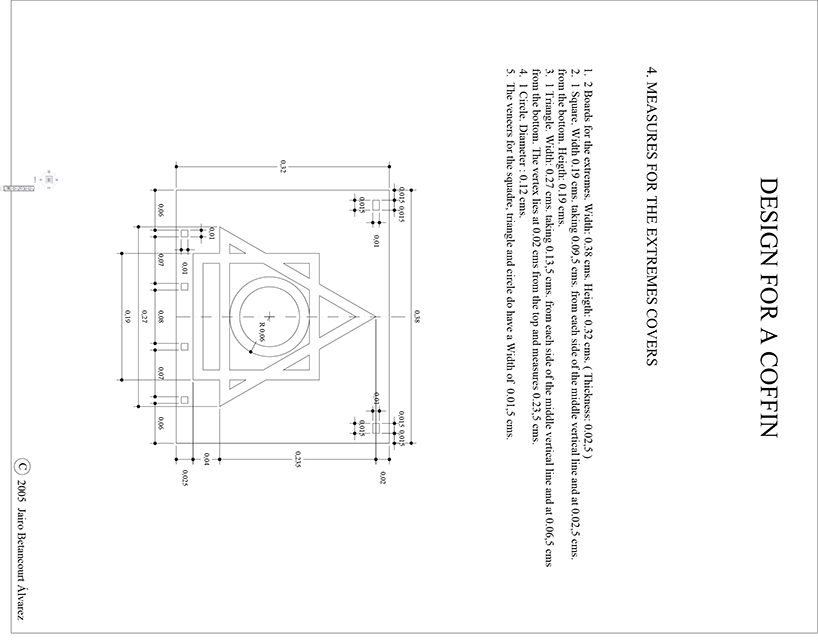 TOP AND BOTTOM SIDES VIEW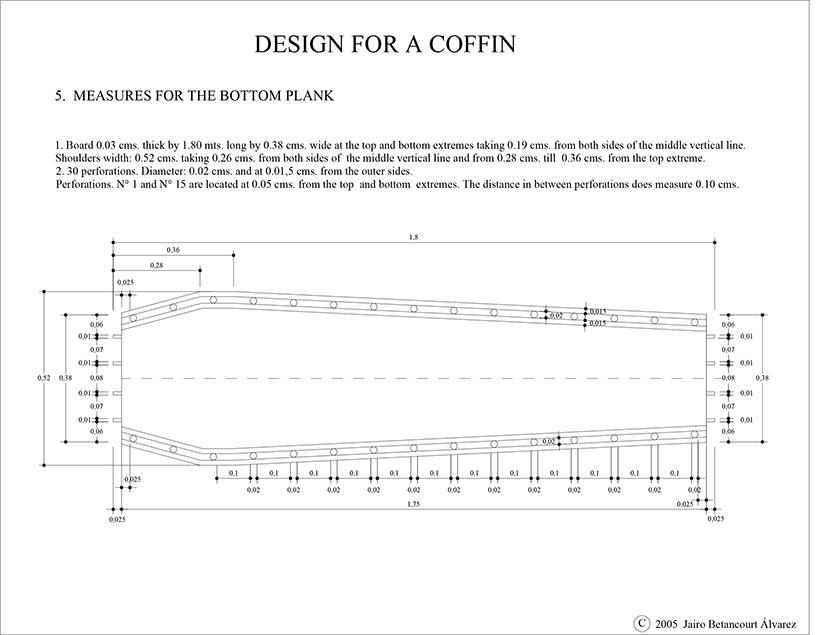 VIEW FOR THE BOTTOM PLANK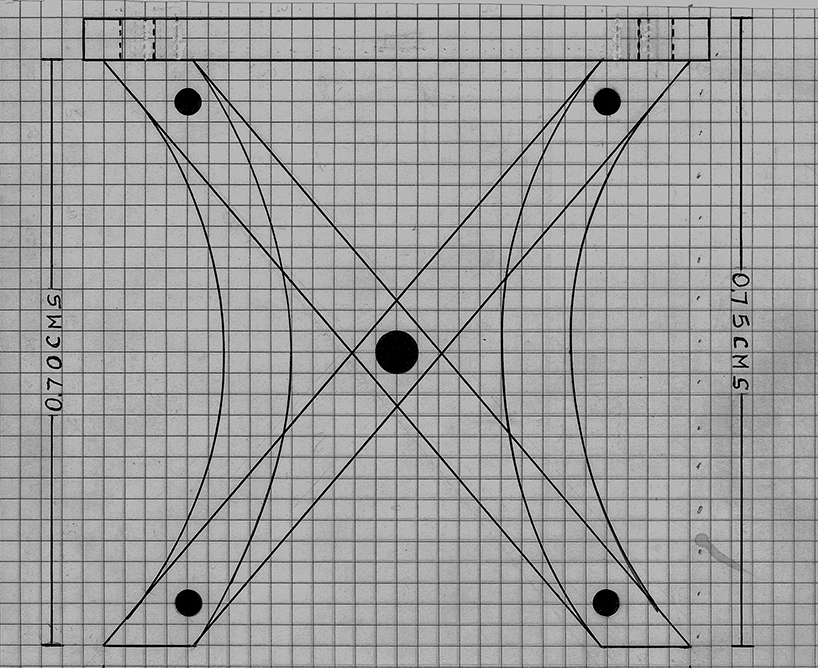 LEGS FOR A TABLE
shortlisted entries (159)