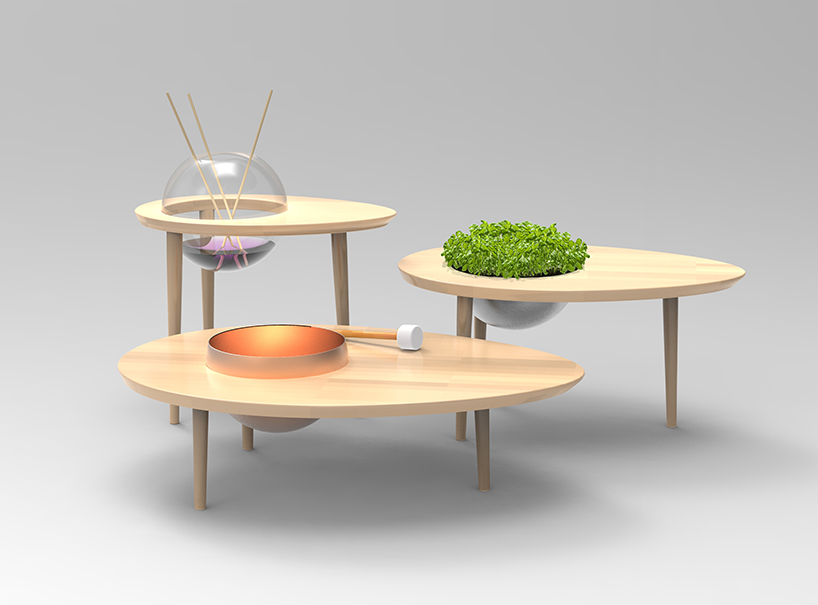 Ab Ovo by Armano Linta from croatia
designer's own words:
Senses are the primary way in which humans experience the world. They have existed from the very beginning, ab ovo ("from the egg"). These oak-slat, egg-shaped tables, made in three sizes (w83xd56xh65, w107xd72xh50, w130xd88xh35), serve as bases for senses. Spheres/yolks/senses entice interaction and can be moved from table to table. The spheres vary depending on the senses they provide. The metal (semi)sphere/spice planter represents taste. The deeper metal bowl with a mallet enables the creation of sounds. The almost-closed glass sphere with sticks in perfumed water spreads scents through space. The sphere with woven woollen lining is pronouncedly tactile, and it contains a storage bowl inside. The lamp sphere supports the sense of sight regardless of day or night. And the glass sphere/fishbowl represents the sixth sense - intuition, life.
Thus the tables give us the possibility to enrich our lives by choosing our sensory experiences every day from the beginning, ab ovo.
Tables that entice the senses: smell, taste, sound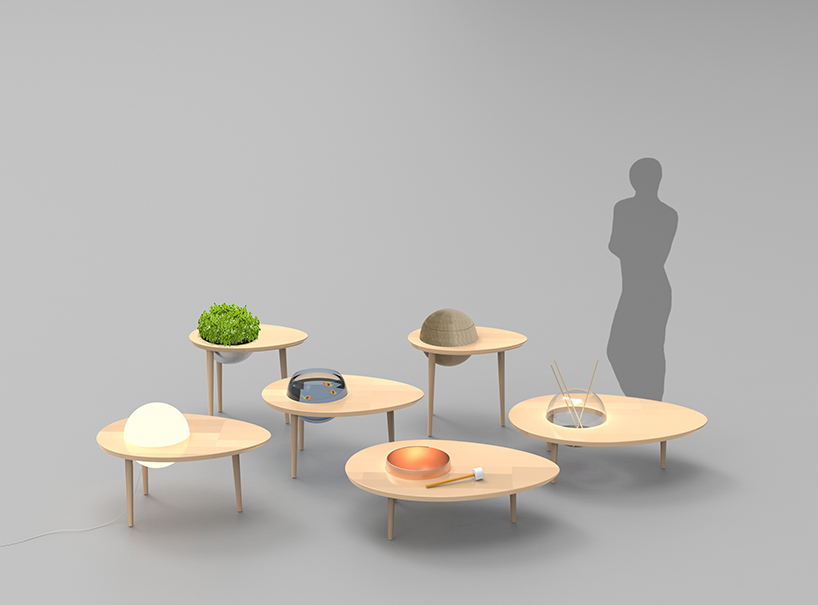 Six senses.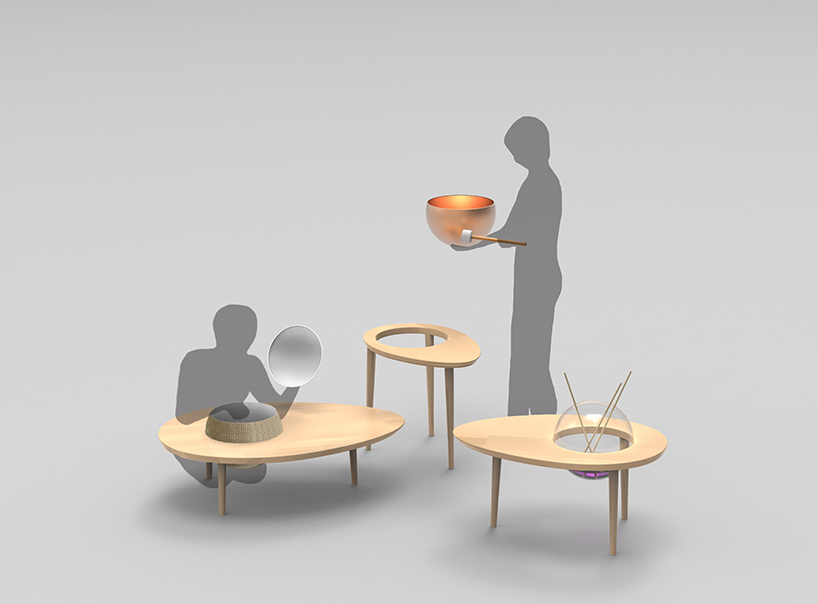 Combining tables with spheres/senses.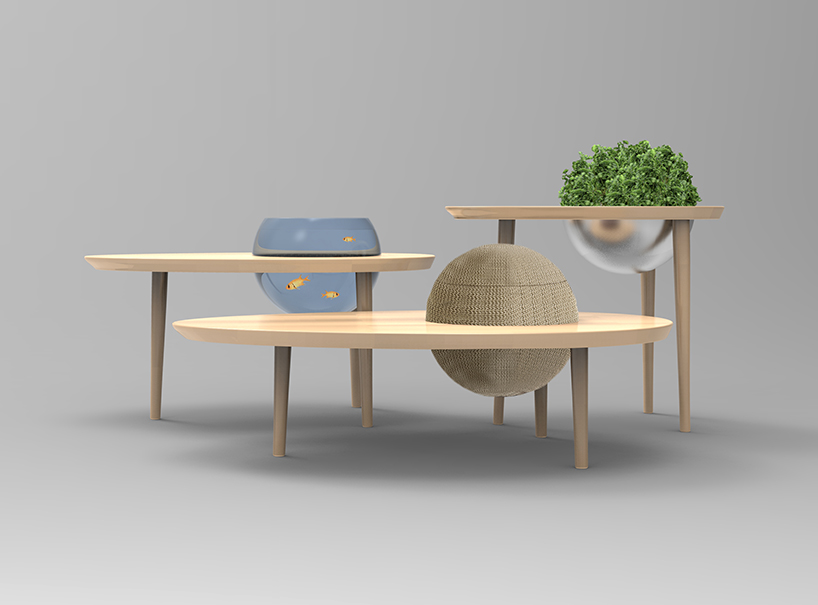 Senses: taste, touch, intuition/life.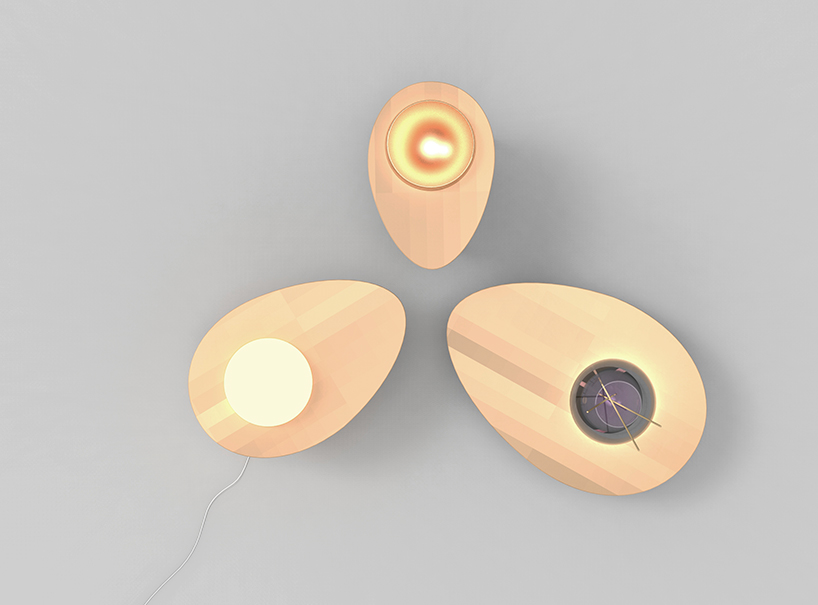 Ab Ovo in three sizes.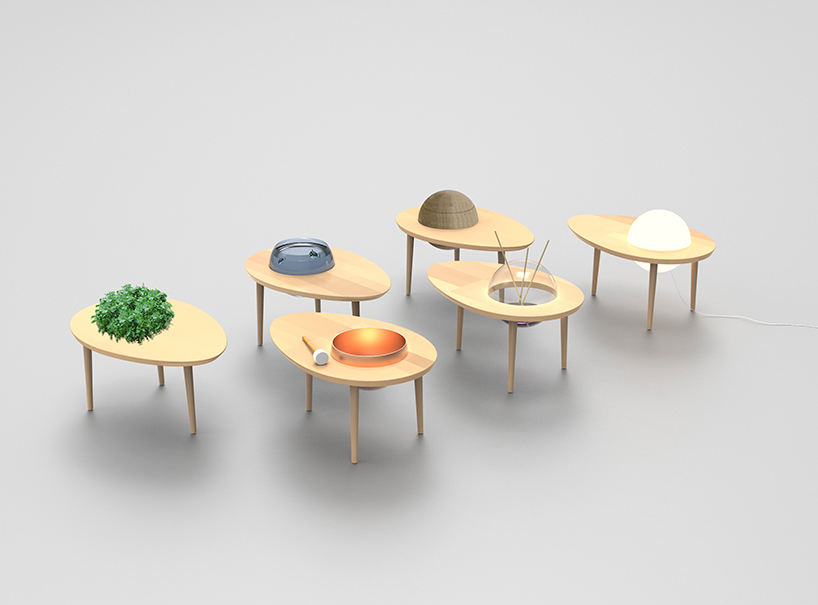 Six senses: taste, intuition/life, touch, sound, smell, sight.
shortlisted entries (201)