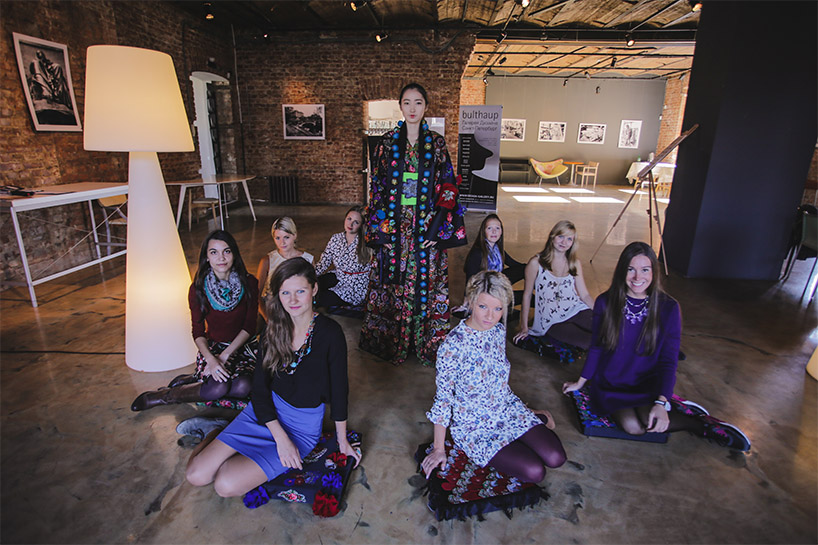 Adventures of Kimono in Russia by Ekaterina from russia
designer's own words:
The project presents combination of a garment with interior element - cushion pouffe, composed together with obi belt. The concept is inspired by Russian folklore and developed in the form of fairy tale:
Once upon a time in a faraway marvelous land Japan lived a princess Aurora or Golden Daisy by name. One day she left her home to see the world. She passed dark forests and high mountains and nobody knows how long was her way but after a while she came to the land of wheat and cornflower fields, milky rivers and wooden houses - Fairyland Rus it was.
As Russian craftswomen saw the beauty Golden Daisy dressed in a Japanese kimono they agreed to make her a gift- a caftan dress but not common one- with a secret in it. Russian flowers of all kinds and colors covered the new kimono and created fabulous patterns on it, and if Golden Daisy gets tired on her way colorful cushions invite her to have a cup of tea and rest a while, if she goes on the cushions by her only wish into fairy pouffe belt with a satin ribbon combine by themselves!
Fairy tale craftswomen 1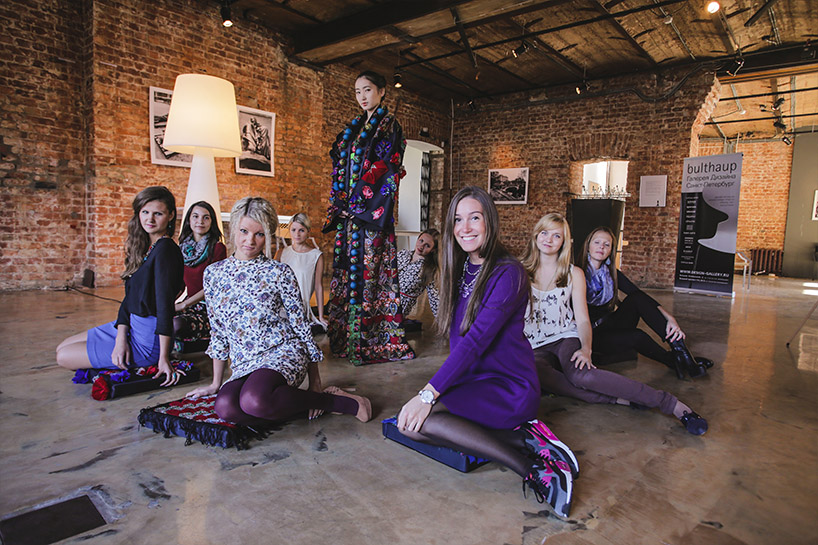 Fairy tale craftswomen 2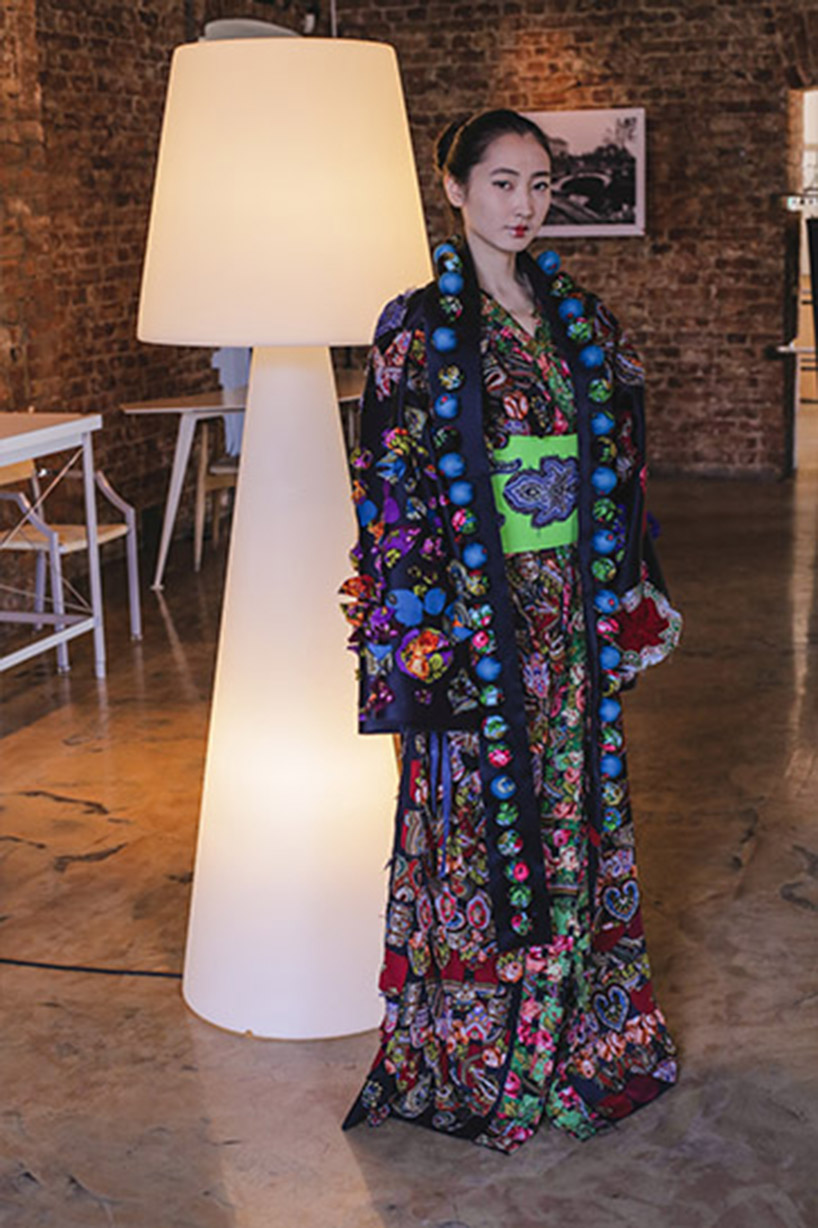 Golden Daisy 1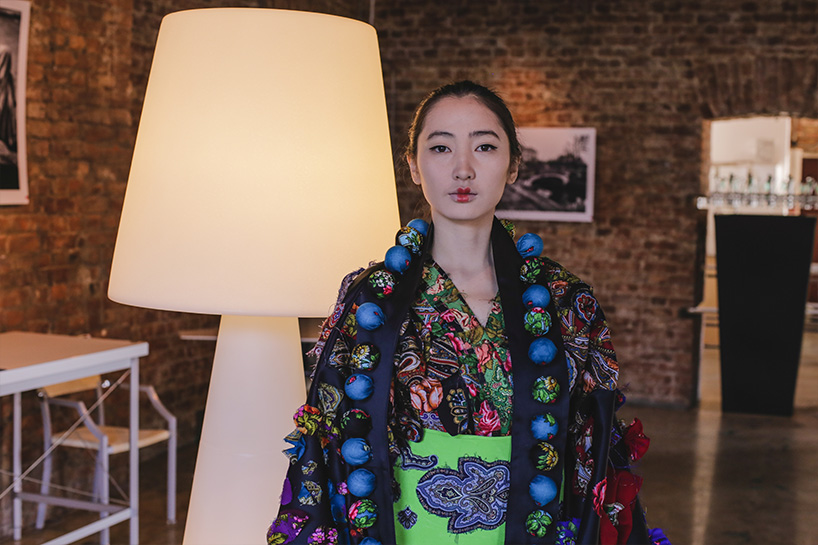 Golden Daisy 2