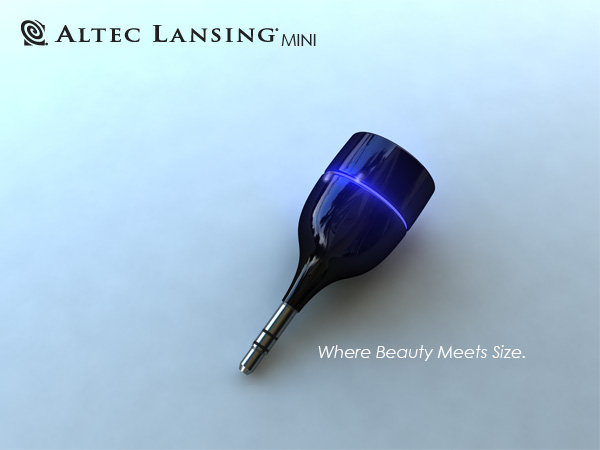 altec lansing mini by kimming yap from singapore
designer's own words:
MINI is the perfect companion for your MP3 player when you want to break away from headphones or to share your tunes with friends. Simply plug and play, and share your tunes anywhere, anytime with its perfect, distortion-free sound system. With its built-in rechargeable battery, the music keeps playing long into the night. And, when you are done, slip MINI back into your pocket or purse.
Altec Lansing MINI – P1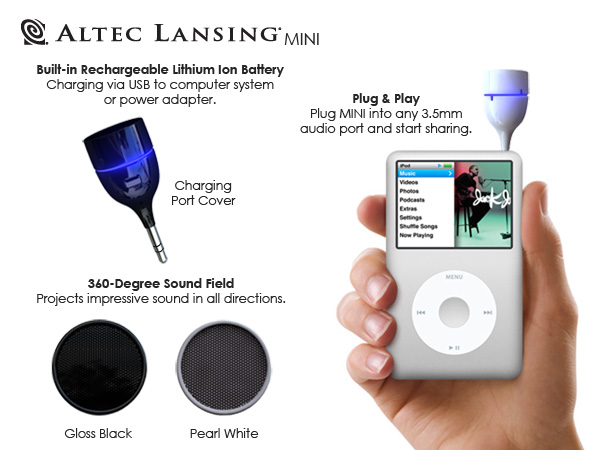 Altec Lansing MINI – P2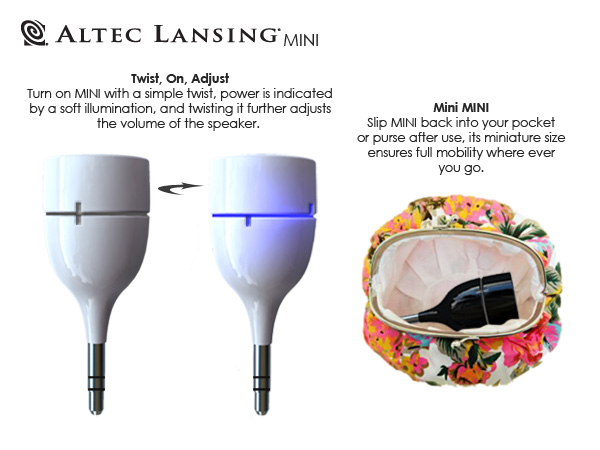 Altec Lansing MINI – P3
shortlisted entries (155)