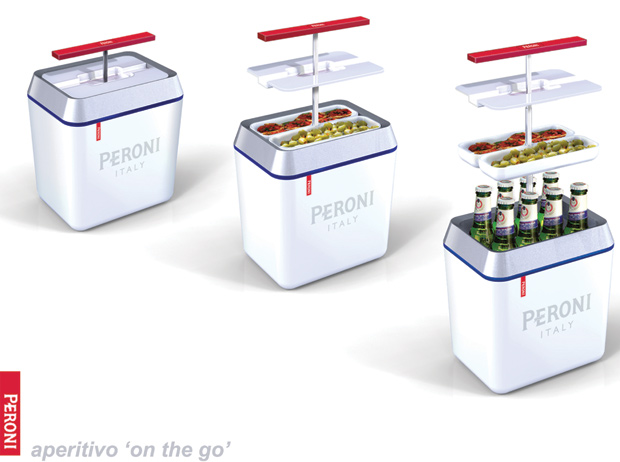 aperitivo on the go by jamie stone from uk
designer's own words:
Approaching the brief from a diverse angle, we took inspiration from eating and drinking habits 'on the go' at social gatherings. Scenarios include picnicking in the park or at the beach, and outdoor parties.
By pulling up the lid of the 'on the go' concept the consumer can provide themselves and their friends a surface to place their drinks, and aperitivo nibbles. It operates as both a cold-storage box, and dining area to enjoy a cold Peroni beer with friends.
The concept uses an umbrella mechanism to allow the user to compact down for easy carrying and storage.