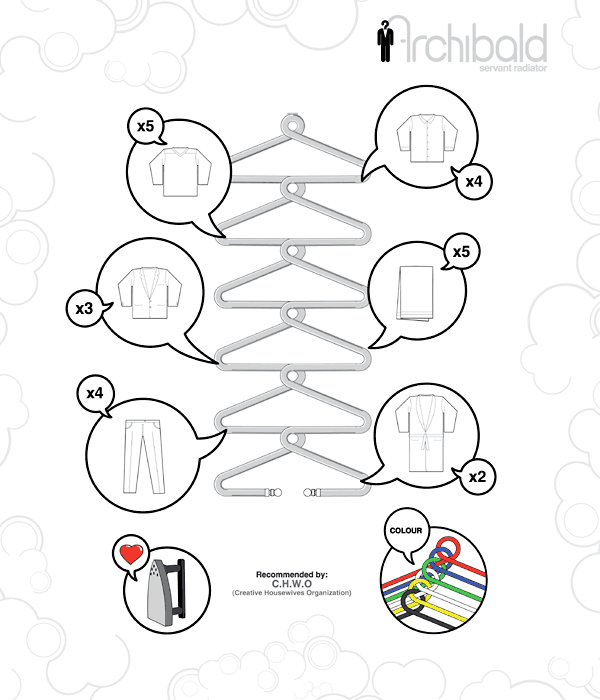 archibald by leo salzedo from italy
designer's own words:
Archibald dries your clothes and towels in a perfect way, due to its intuitive shape, it helps to eliminate the wrinkles from your garments, reducing ironing time. The Archibald radiator solves the problem of hanging your clothes with little space, it's also ideal for bathrooms or laundry rooms.
Recommended by C.H.W.O (Creative Housewives Organization).
technical data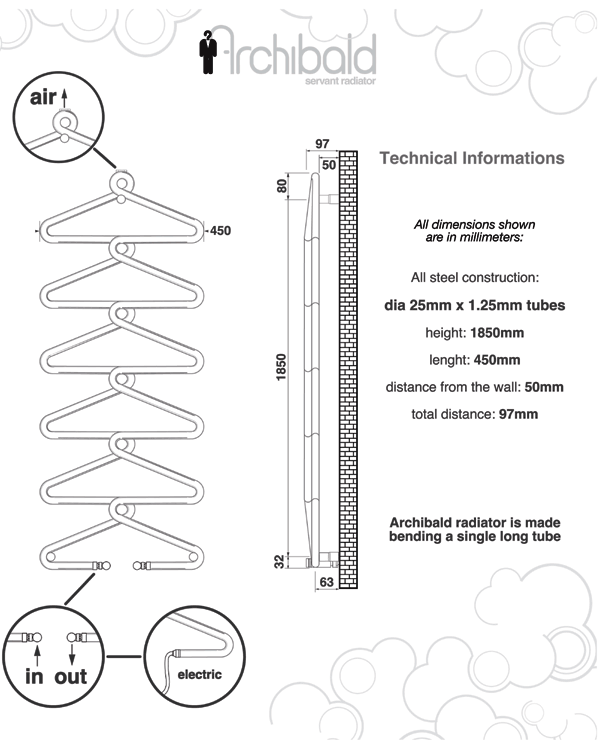 shortlisted entries (117)