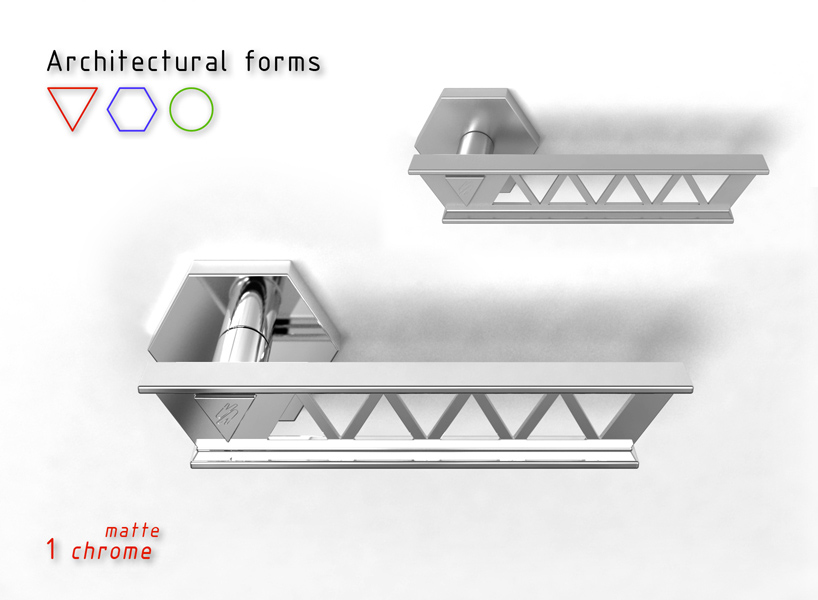 Architectural forms by Kliment Ivanov from bulgaria
designer's own words:
Architectural forms is a set of three handles, inspired by the contemporary architecture. The idea is derived from the I-beam – probably the most popular structural element today and the method of cutting holes in it to achieve lightness and transparency. Three basic geometric forms are chosen – triangle, hexagon and circle. The resulting design looks rigid and strong yet slim and elegant, just like the buildings it is intended for.
The handles should be made from stainless steel to ensure the strength required by the thin profile.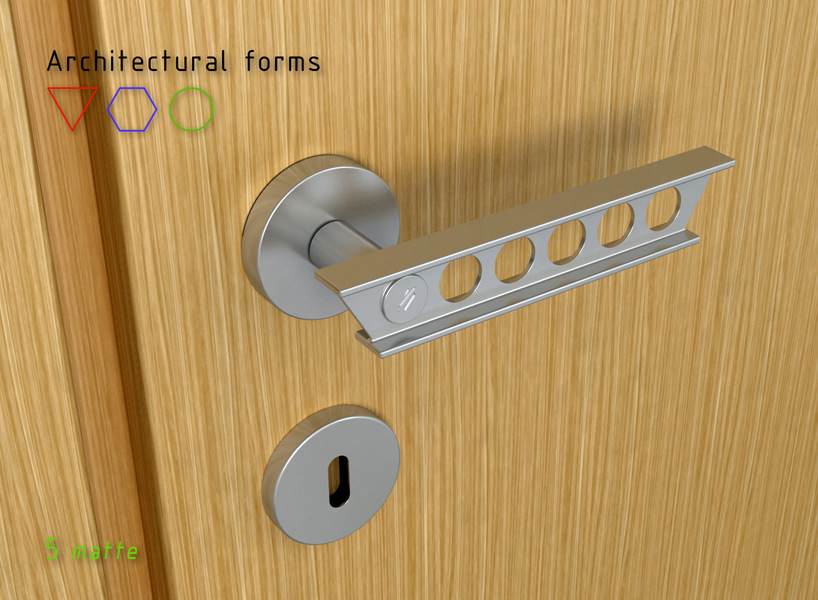 shortlisted entries (4080)