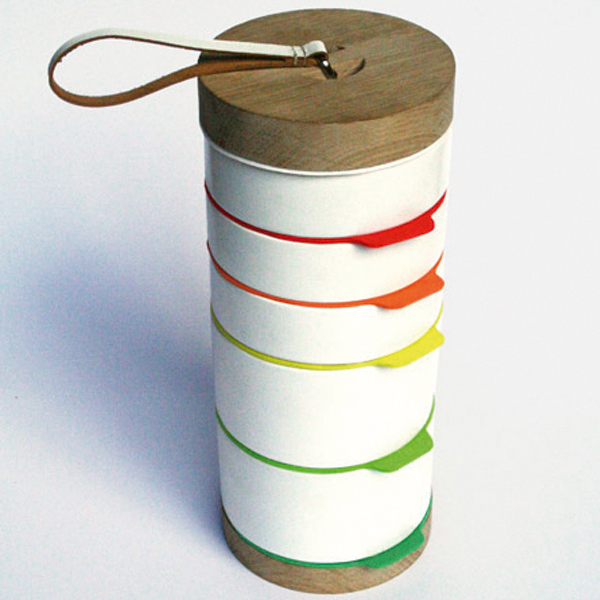 aruna by sabine kaltenegger from uk
designer's own words:
aruna - the breakfast tower
aruna is indian and means 'dawn'. My idea is based on the indian metal lunchbox called tiffin. The different components stack on top of each over a central dowel, which is fixed on a round base (both made of wood). The top of the dowel is threaded, allowing the wooden top to be screwed on. Each container is separated by a coloured rubber ring, (different colours for different contents, e.g. honey, jam, marmalade etc.) which also provides a good seating and seal.The leather handel on the lid allowes easy transport.
the design of aruna is made for mass production, because it will be produced in casting moulds, similar to the manufacture process of ordinary plates or cups.
aruna combination
aruna plain
aruna in use
shortlisted entries (239)