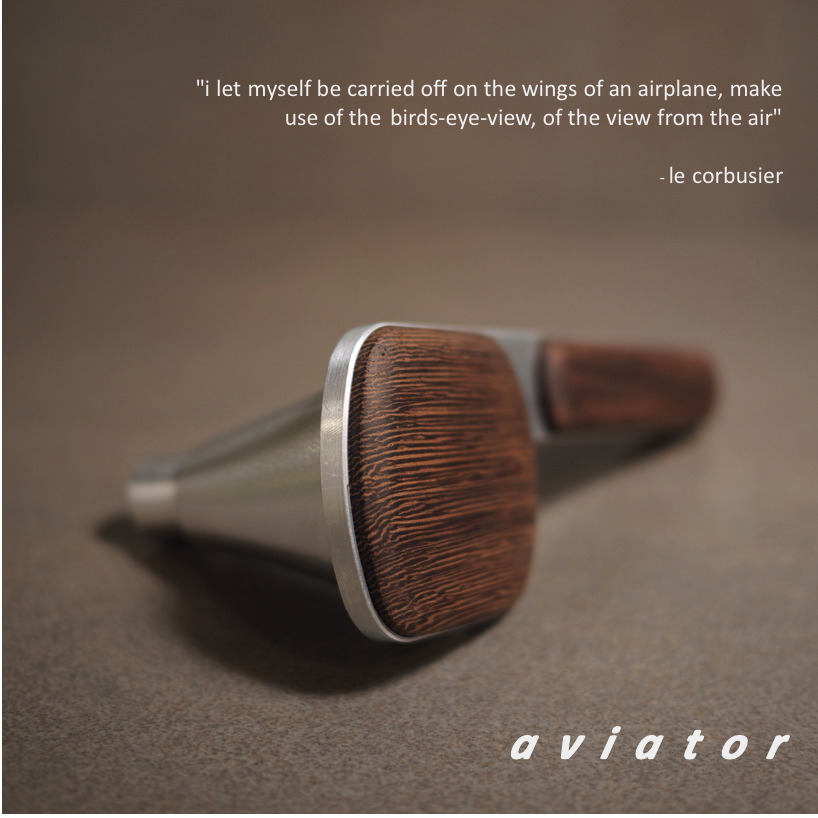 aviator by matthew stromberg from usa
designer's own words:
the form and materiality of this handle seeks to appeal to the senses through its use of commonly recycled and natural materials that recall the era of mid-century aircraft. machined (recycled) aluminum is used for the primary structural strength of the lever and manually shaped "insulator tiles" from reclaimed wood are nestled into the handle and gently guide the forefinger and thumb into postion. this parity of soft strength invites the hand as it assures the eye. the intentionally simple and timeless shape of the handle is derived from its function - drawn from the common circle and square, the resulting form is resonant, intuitive, and distinct. following a series of dimensional shifts initiated by the machining software and basic tooling requirements, the spindle shaft was lofted into two distinct radii as it emerges from the door toward an oversized thumb rest and lever thickened on either side by interchangeable insulator tiles. the rose would be the same shape as the thumb rest. the result is a handle that is unique, durable, variable, and inviting to the touch.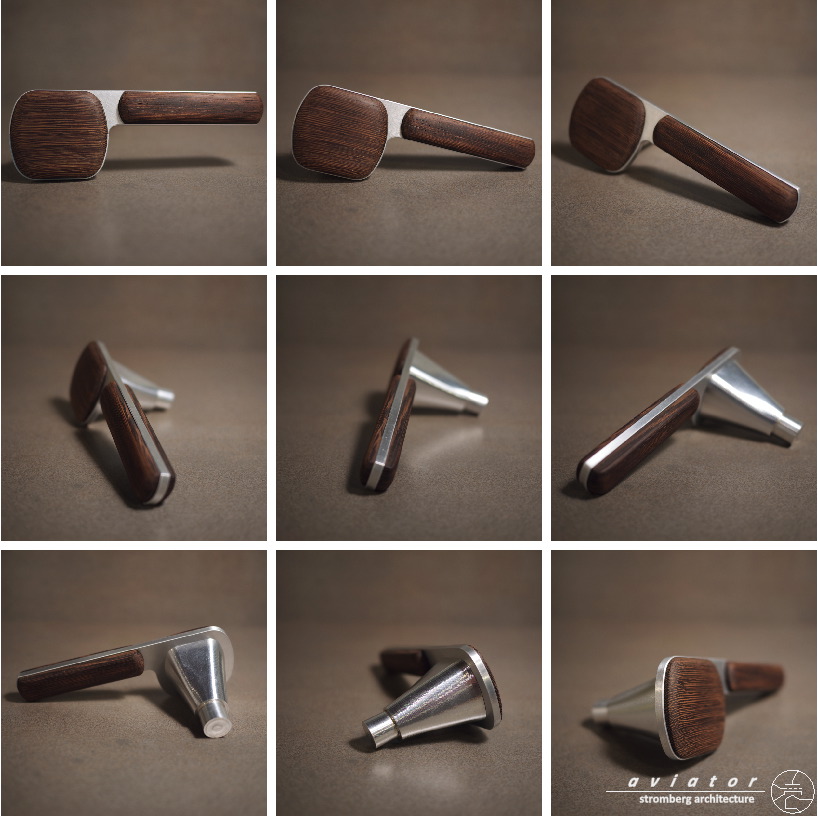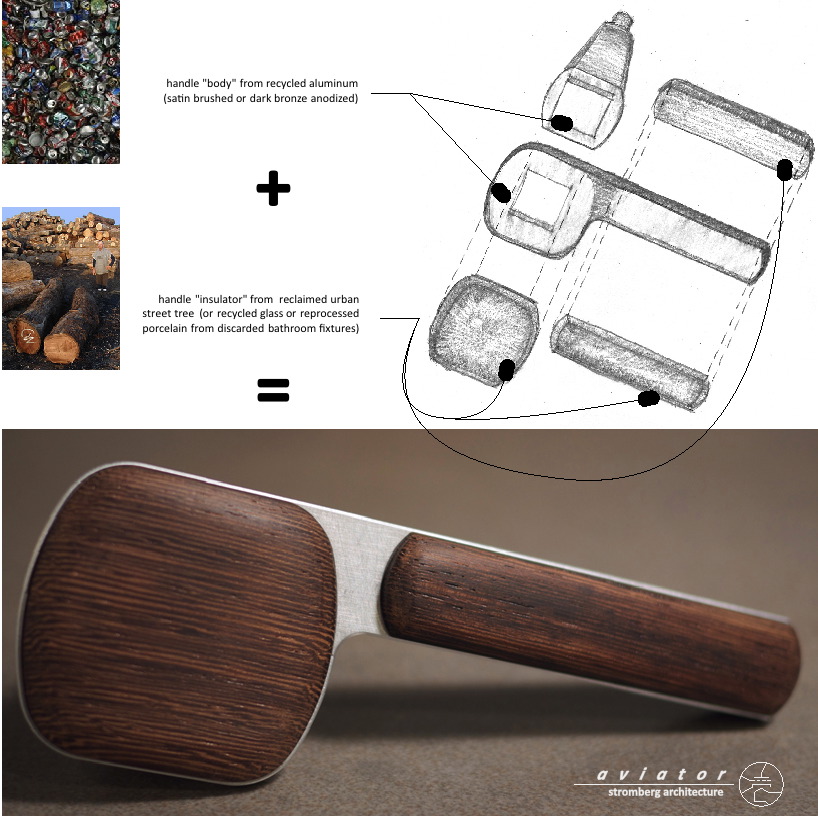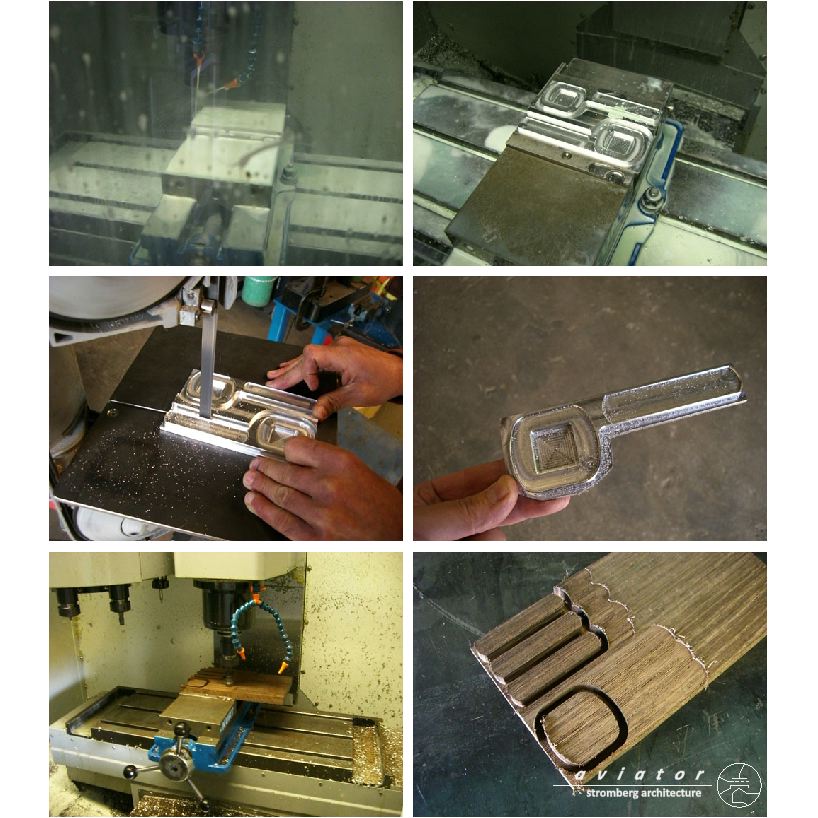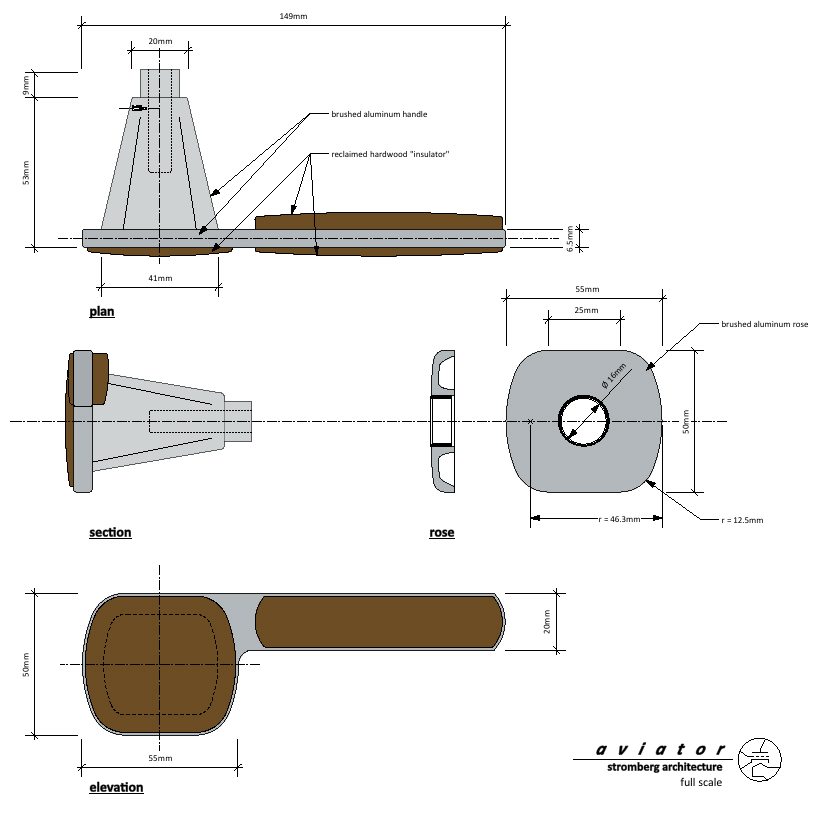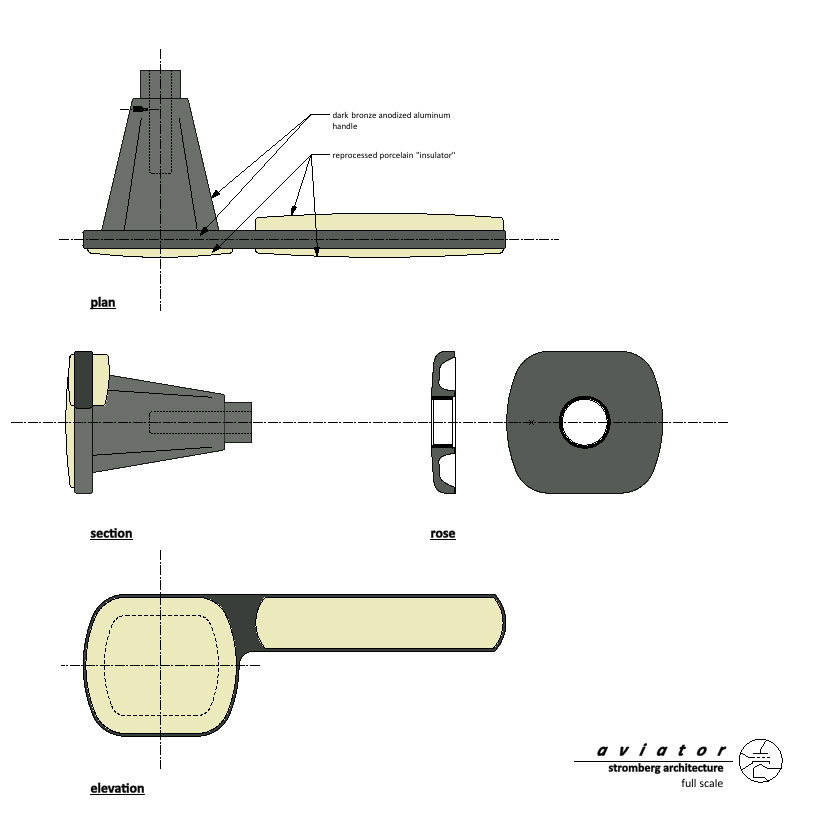 shortlisted entries (4080)