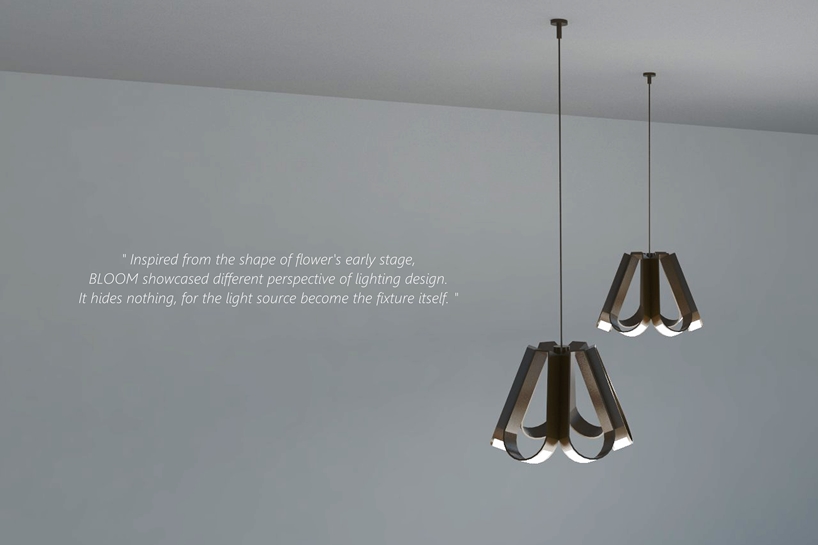 B L O O M by Putri Yehkwah from indonesia
designer's own words:
About B L O O M
B L O O M pendant was inspired by the shape of flower petals that are beginning to spread up before turning into full bloom. The main idea is to design a luminaire that embrace the light source as part of the fixture. It is different from usual pendant designs which tends to cover the light source.
Material & Color
B L O O M fixture is designed to use thin stainless panel bent into petal shape. The thin petals let us see the whole frame and explain to us that there is nothing to hide. The light doesn't come out from inside the fixture but instead, the fixture is a light source itself. B L O O M use LG Chem Oled flexible panel fitted on the lower part as the light source as well as aesthetic. This installment on lower part enables us to see a charming flower pattern that is formed by oled panels.
B L O O M pendant is polished in dark bronze color. This color is chosen as it gives the elegant and modern vibe.
BLOOM pendant is inspired by the shape of soon-to-bloom flower petals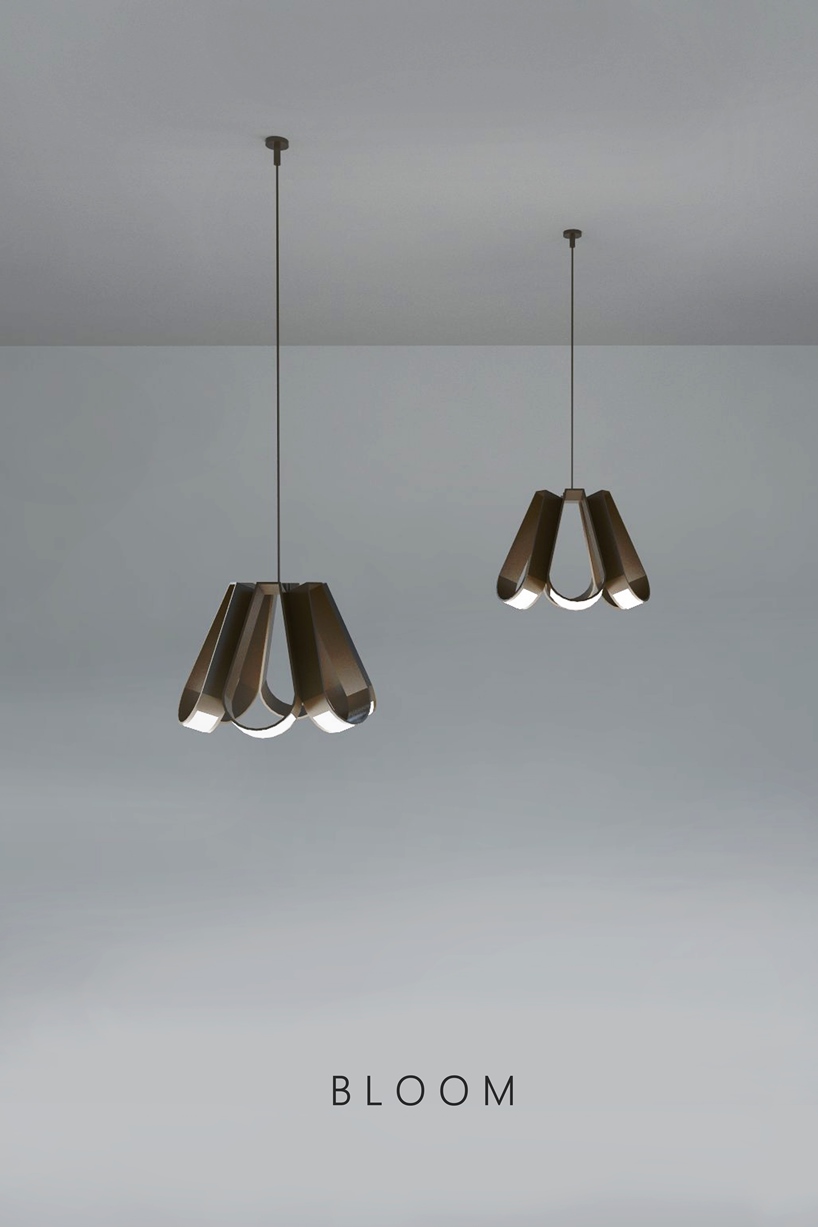 BLOOM pendant using the light source as part of the fixture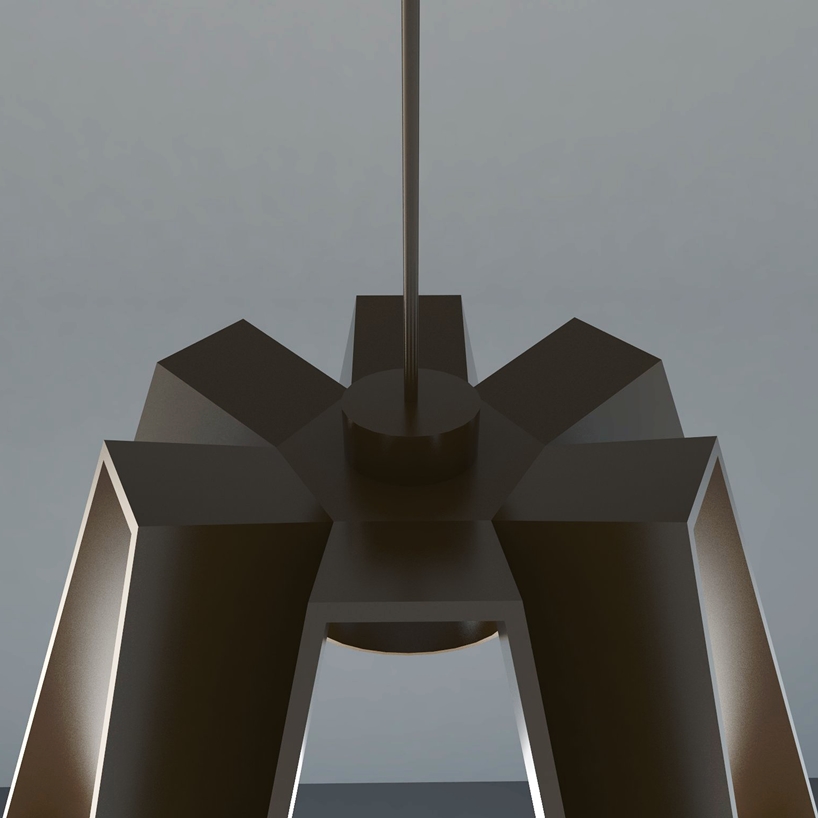 BLOOM pendant fixture detail seen from the top view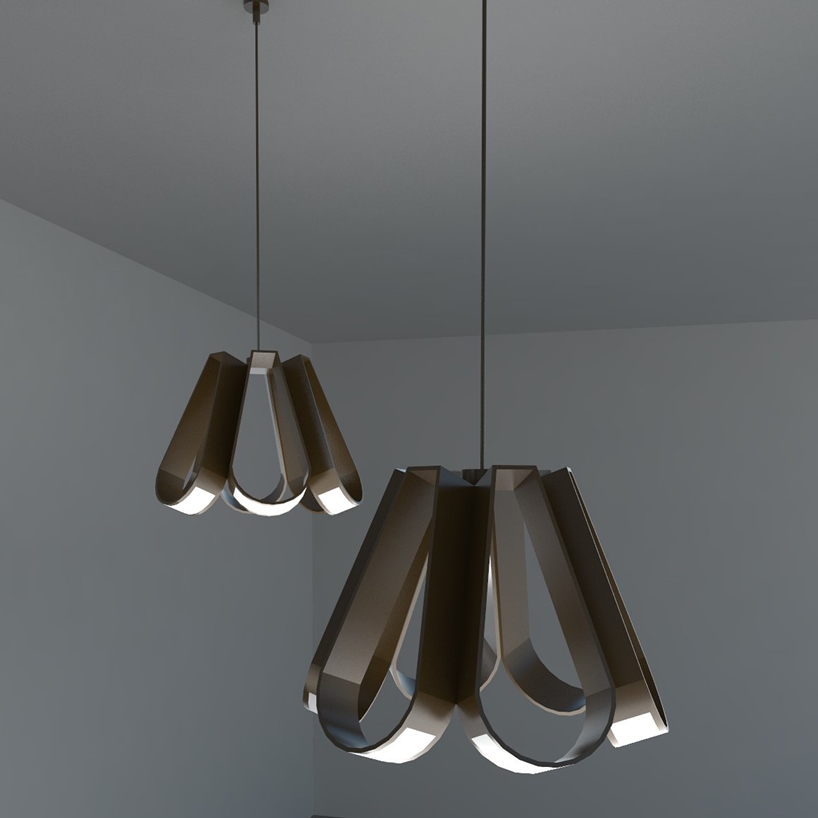 front view: fixture using thin stainless panel bent to form flower petals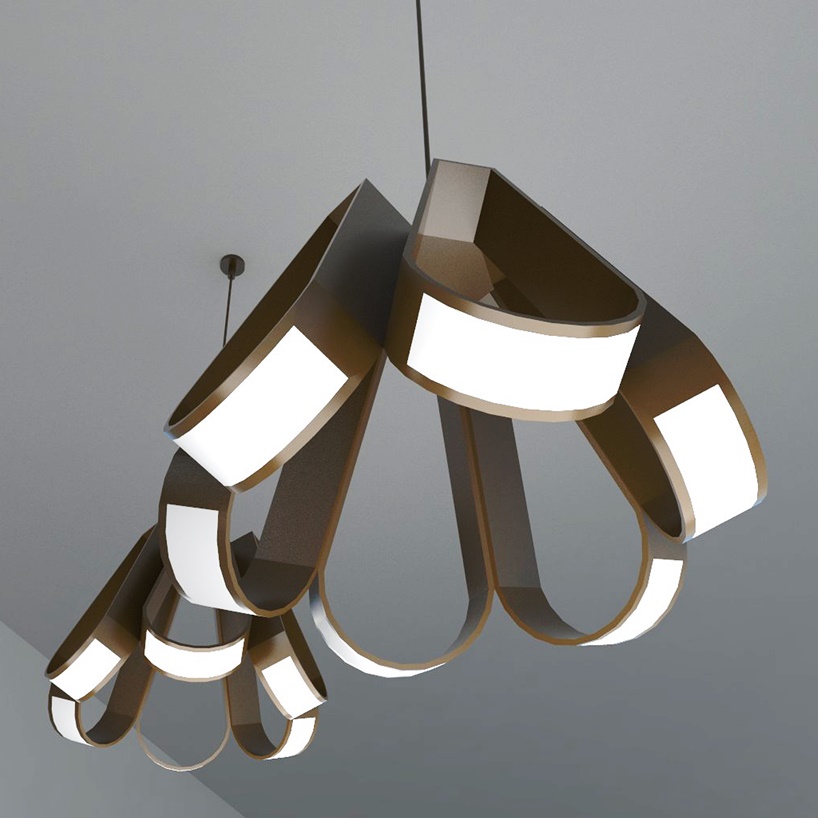 bottom view: flexible LG chem oled fitted to form a silhouette of flower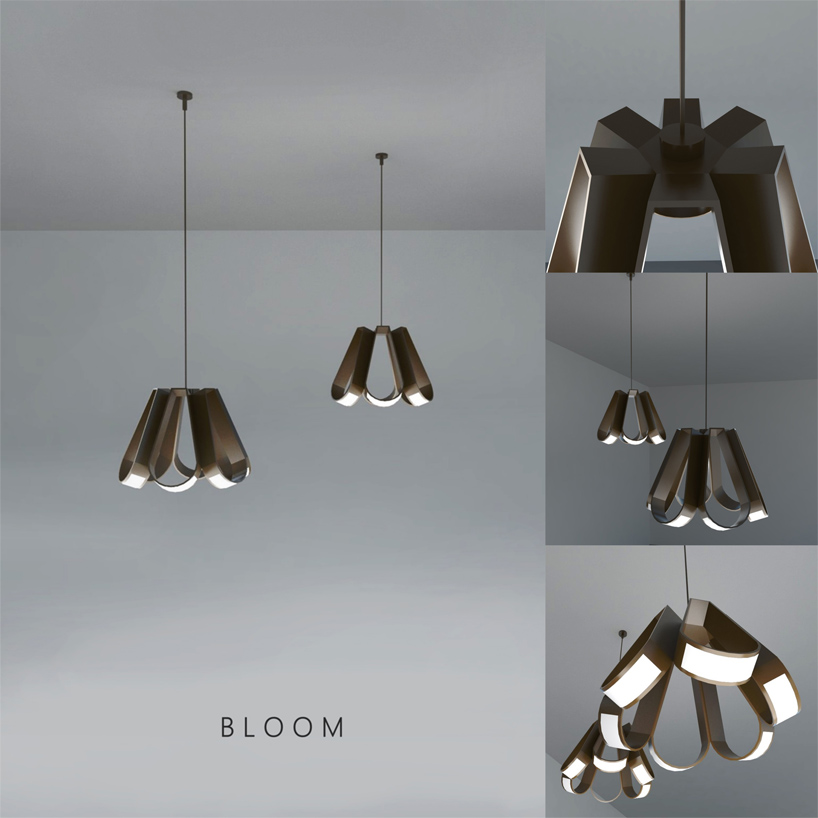 BLOOM pendant and its details
shortlisted entries (186)