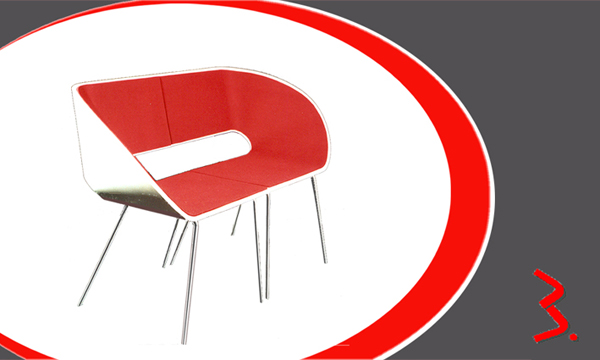 B. by kirsten ballhorn from germany
designer's own words:
Chair and bench in one:
Teenagers spend most of their free-time on hanging out with friends, gossiping, listening to music or talking about the latest news - sometimes with their best friend, a new lover or simply by themselves.
To make all these different constellations possible a piece of furniture which is especially designed for teens should be flexible and in one piece offer a variety of possibilities as there is always a lack of space.
Another important aspect for the concept was to keep this piece quite simple as the design should talk to 12 as well as 18 year old pupils and will stay in their rooms for a couple of years.
The prototype is made out of 9 layers of bending wood which is white varnished. Seat and backrest are covered with red felt which can be removed easily for washing or choosing a different color.
Legs are made out of steel and fixed in a way that 2 elements can be piled.
shortlisted entries (1075)