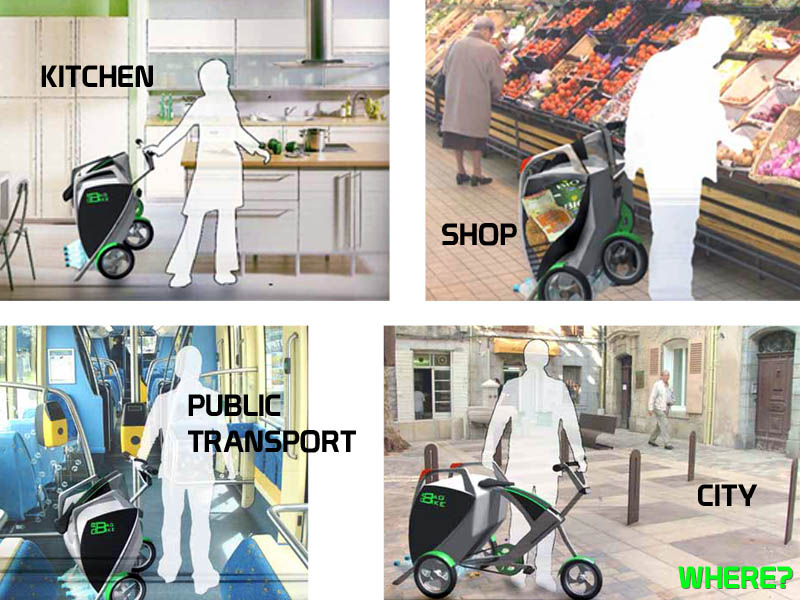 bag or bike by natacha lesty from france
designer's own words:
Name: Bag or Bike
It is a bike transforming in troleycase. You can go everywhere with this folding bike: in shop, in public transports, in the back of your car, in the city, in your kitchen...thanks to its small sizes. I want to favorise the proximity market. The "bag or bike " answers at the most important problems like moving and carring heavy weight.
My "bag or bike" can be electric in order to be use by everybody.
You have lights and lots of different spaces to stock integrate in the bike.
The "bag or bike" enables to protect the environment thanks to its functions.
shortlisted entries (228)