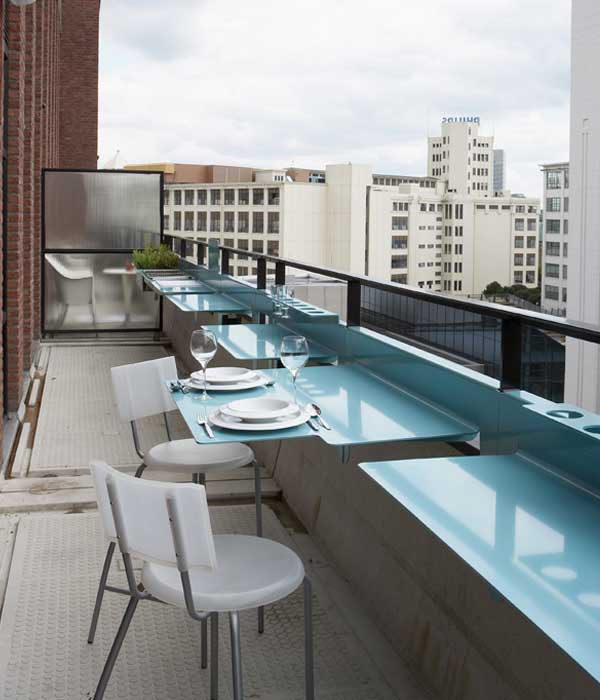 balcony kitchen by reinder bakker from netherlands
designer's own words:
Nowadays people live more and more in luxurious apartments with a balcony instead of a garden. Balconies are generally smaller than gardens, and therefore ask for a different approach. But up to now, well designed balcony furniture is still very rare. After a research under more than 300 balcony owners I concluded that coocking/bbq is one of the most favorite activities on the balcony.
Therefore I decided to design several aluminium kitchen elements that can be attached to a balcony railing. Every element has a different function: a barbecue, a small greenhouse, a table, a bar, a worktop and a bar. Together it´s one big outside kitchen.
balcony kitchen right side
balcony kitchen left side
balcony kitchen details
shortlisted entries (156)