benda by norman hadler from germany
designer's own words:
benda not only turns your head but also you get the hang of this door handle. the form of the door handle results from the logical continuation of the mandrel. it is bended 90 degrees to the side and twisted around to create an ergonomic grip. a visual dynamic is added by the light which is directed along the edge of the door handle. by using the door handles as a pair it gives the association of two wings, which awards every door with more elegance and momentum. benda is intended for public as well as residential projects. the door handle is designed for usage with medium or heavy doors. it can be produced in the pressure casting process or in applied pressure using brass and finished in brushed or matt chrome. a casting tool for the right as well as the left door handle has to be produced. the handles can be adjusted by using an allen head screw on the bottom side.
visionboard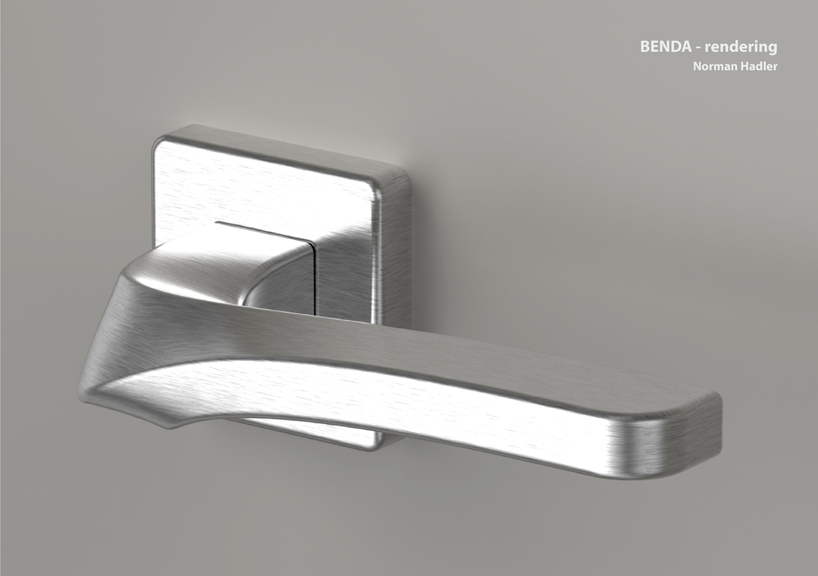 rendering
adjustment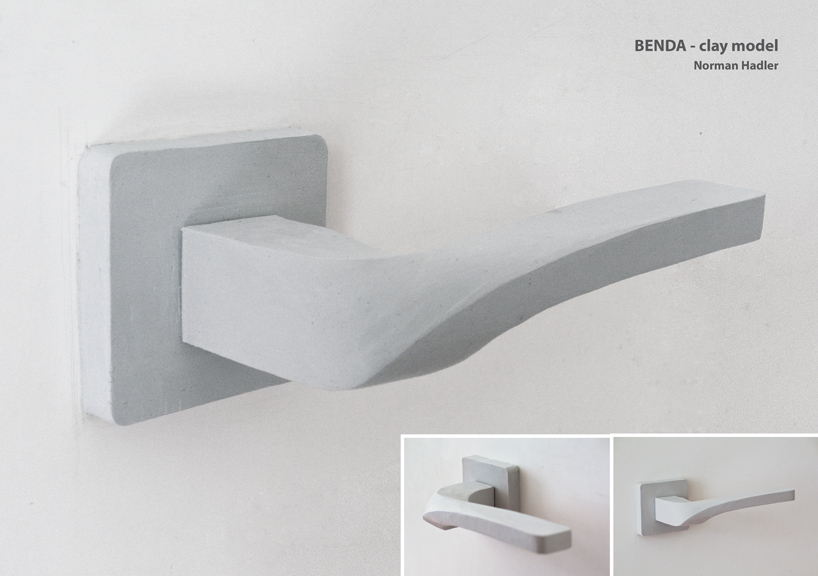 clay model
ergonomics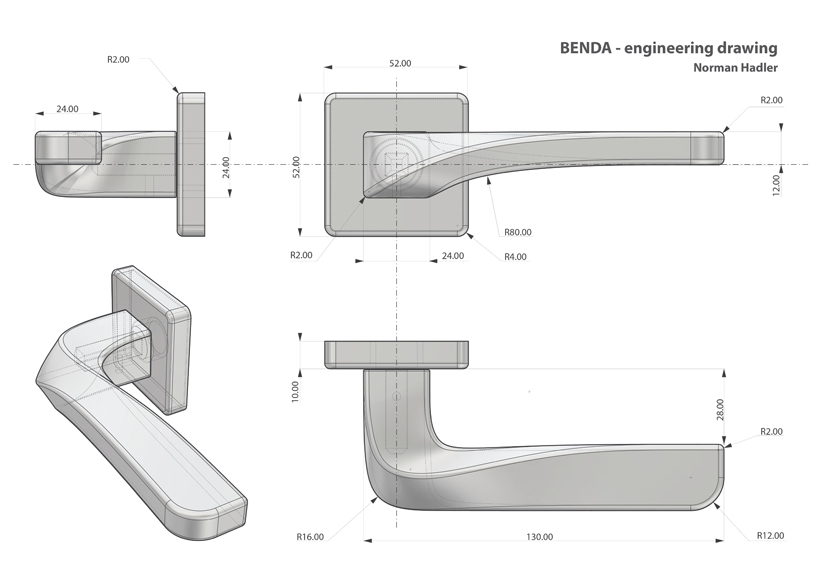 engineering drawing