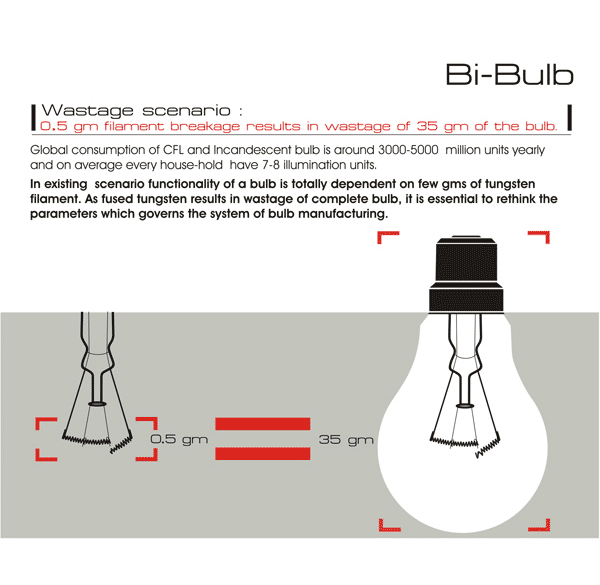 bi bulb by mahendra chauhan from india
designer's own words:
In existing scenario functionality of a bulb is totally dependent on few gms of tungsten filament. As fused tungsten results in wastage of complete bulb, it is essential to rethink the parameters which governs the system of bulb manufacturing.
Proposals works on a simple logic of fusing another life in to the same bulb by inserting a pair of filament while manufacturing. These 2 separate filaments have 4 metal contacts at the base of the bulb. In the event of one tungsten failure, bulb can be reused by other 2 contacts and can be fixed in the holder by rotating 90 degree. Concept of Fusing two life in single product will actually redefine lighting industry. Concept can penetrate in to the existing CFL and fluorescent tube industry. It will also result in great savings and substantial reduction of wastage generated by fused bulbs globally.
1-wastage scenario
2-design scenario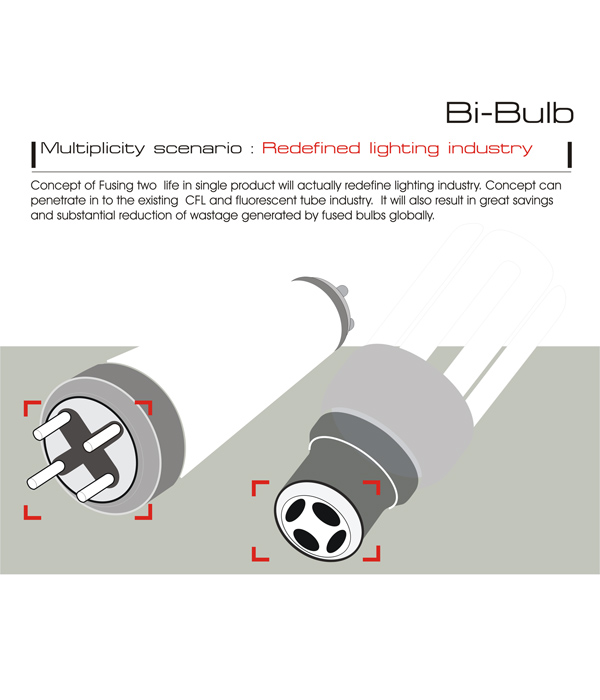 3-multiplicity scenario