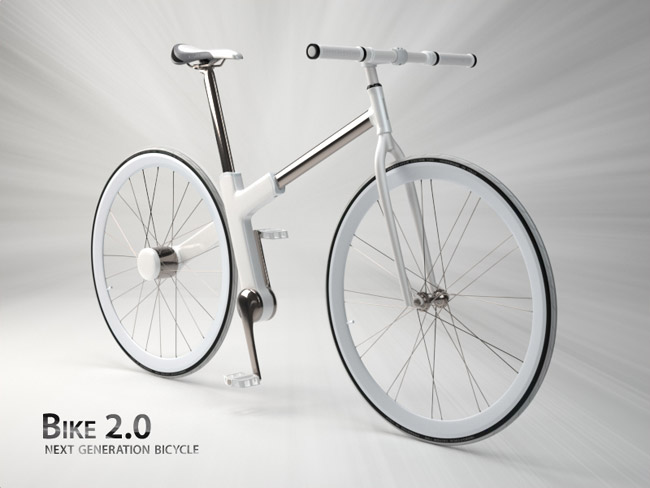 bike 2.0 by nils sveje from italy
designer's own words:
Bike 2.0 the next generation bicycle, will give you more fun with energy boosts when you are cruising around.
It makes you daily ride more comfortable with energy leveling and the stepless gearbox.
You can even add the seat-tube battery and get there faster.
Bike 2.0 has a generator and wires instead of a chain, so you will never get oily pants or fingers from the chain again.
The two wireless control-units will control any aspect of your ride.
You can easily control all this with the two wireless rings on the handlebar.
bike 2.0 (1/3)
bike 2.0 (2/3)
bike 2.0 (3/3)
shortlisted entries (193)