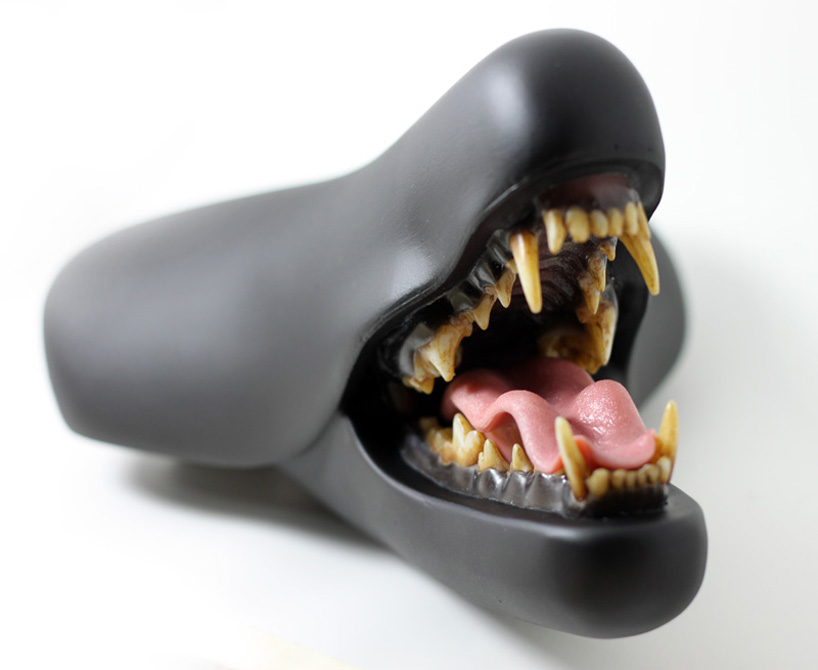 Bike Seat Sculptures by Clem Chen from canada
designer's own words:
These bike seat sculptures were made for the "Saddle-Up!" show at the Hot Art Wet City gallery in Vancouver, BC. Local artists were given used and reclaimed bike seats (donated by PEDAL) to be modified into one of a kind works of art. Done in time for Bike Month, partial proceeds of sales were given to PEDAL (Our Community Bikes and Pedal Depot).
Titled "Bite-It" and "Pink-Eye" this pair of sculptures were made by first carving openings into the bike seats, then fitting them with plastic-cast taxidermy molds. The separate parts were held together with construction adhesive and 2-part epoxy glue. Additional sculpting was done with epoxy putty. Details were painted in acrylic and the body was given a matte-black spray finish.
Bite It – Front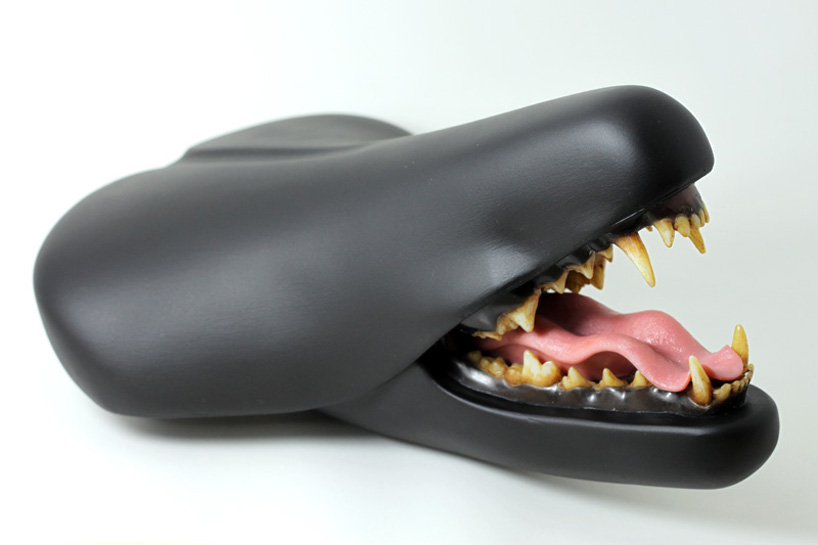 Bite It – Side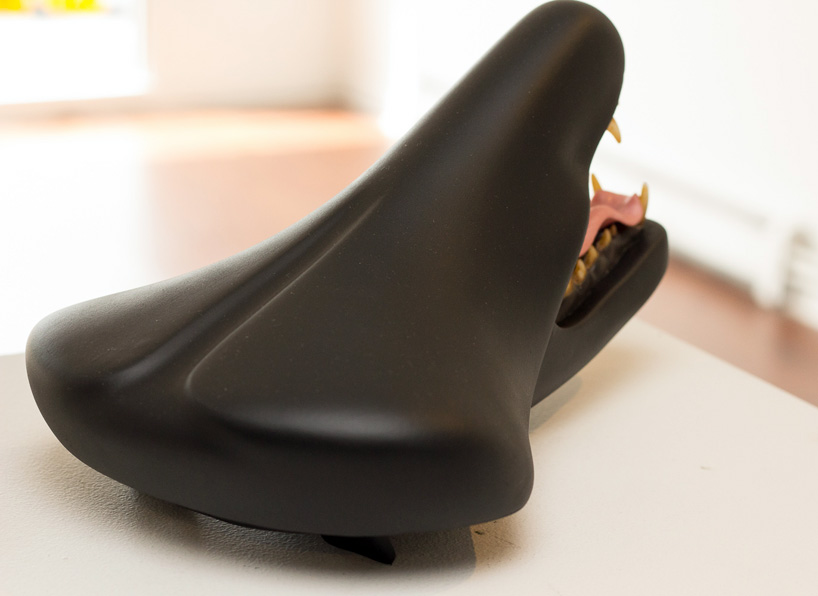 Bite It – Back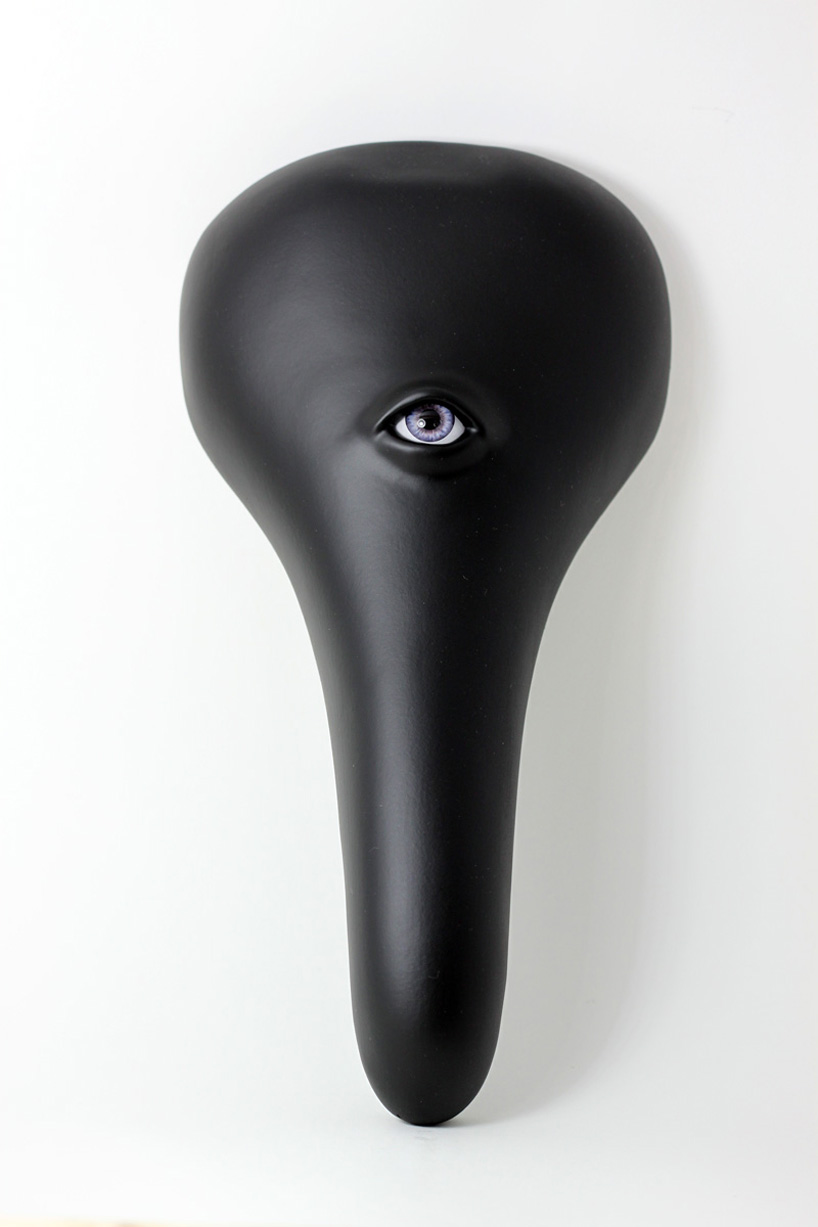 Pink Eye – Front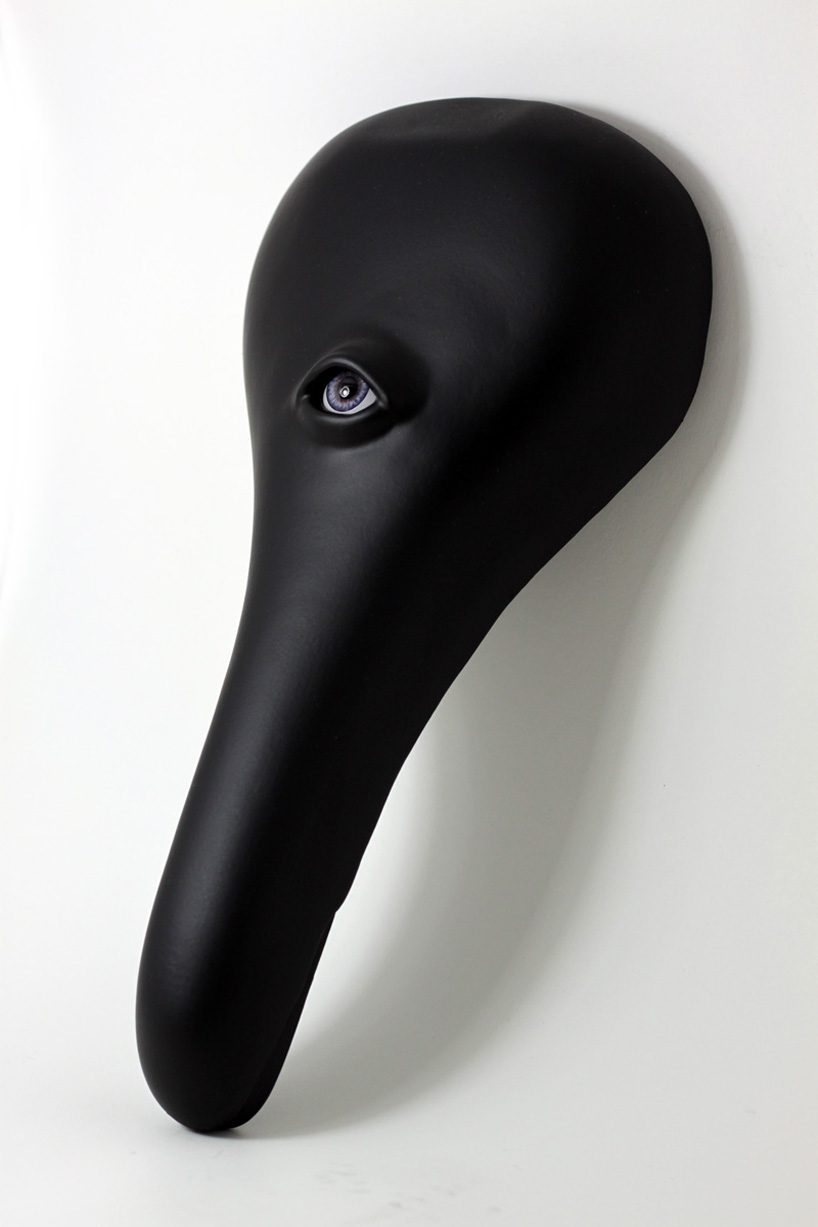 Pink Eye – Quarter


Pink Eye – Detail
shortlisted entries (109)