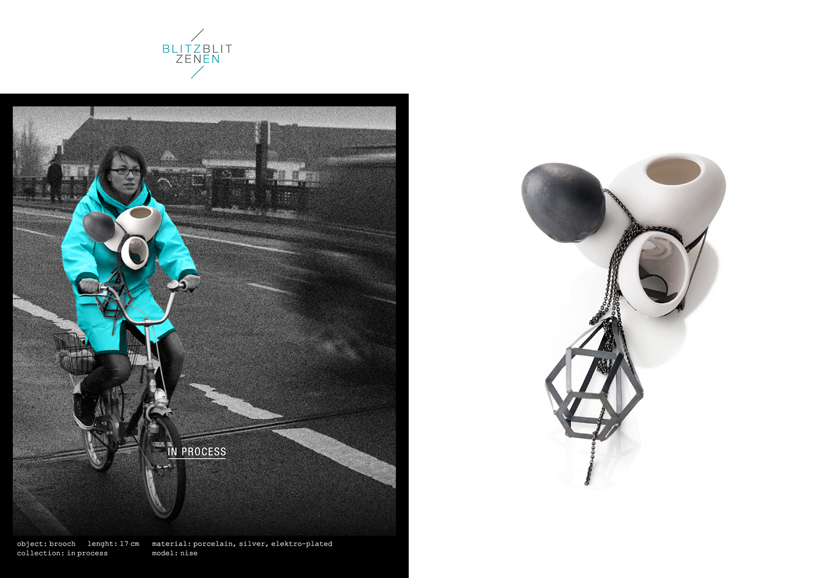 BLITZENBLITZEN- IN PROCESS by BLITZENBLITZEN from germany
designer's own words:
"Jewelry doesn't have to be a rigid pendant!" BLITZENBLITZEN designes electrifiing characters that interact with their wearer.
The initial collection IN PROCESS showcases transformable jewelrypieces: Soft, pliable wire constructions. Razor-thin silver bodies which can be dented. And white porcelain objects revealing colourful interiors. IN PROCESS is high-quality jewelry that jauntily stages itself upon the body for a unique symbiosis with its owner.
The foundation for this tranformative jewelry was developed by the designer of BLITZENBLITZEN while completing her diploma thesis. here, linda Schuch crafted objects that mimic the human aging process. The collection IN PROCESS elaborates this original concept with self-assured stylish verve. In its gentle materiality snowhite and biscuit porcelain accentuates the trickle of colourful chalk-pigments. Reduced design vocabulary highlights the reformation processes of wire with its crystal structure and electroplated silver bodies. here, the soft, organic shapes form an exciting contrast to the geometrically constructed attachments. An impressive spectacle that refutes the jewelrys' dogma of immaculacy in a fascinating way.
brooch-IN PROCESS-silver, hard porcelain-lenght 17cm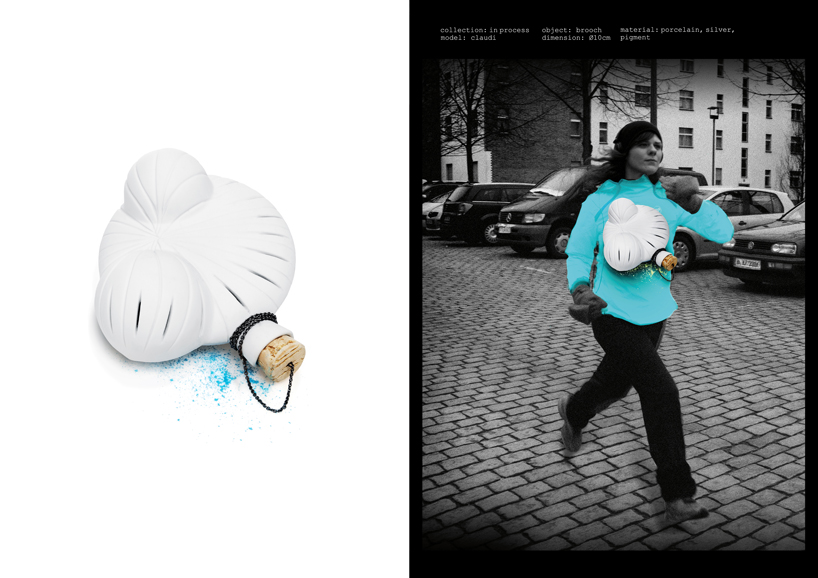 brooch- IN PROCESS-silver,hardporcelain,pigment,cork-diameter 9cm
[jwplayer config="mplayer" width="818px" height="600px" file="https://static.designboom.com/wp-content/compsub/379023/2013-10-15/video_1_1381840091_e8c95ab8598f09e1ba25c52066ad2931.mp4″ html5_file="https://static.designboom.com/wp-content/compsub/379023/2013-10-15/video_1_1381840091_e8c95ab8598f09e1ba25c52066ad2931.mp4″ download_file="https://static.designboom.com/wp-content/compsub/379023/2013-10-15/video_1_1381840091_e8c95ab8598f09e1ba25c52066ad2931.mp4″]
video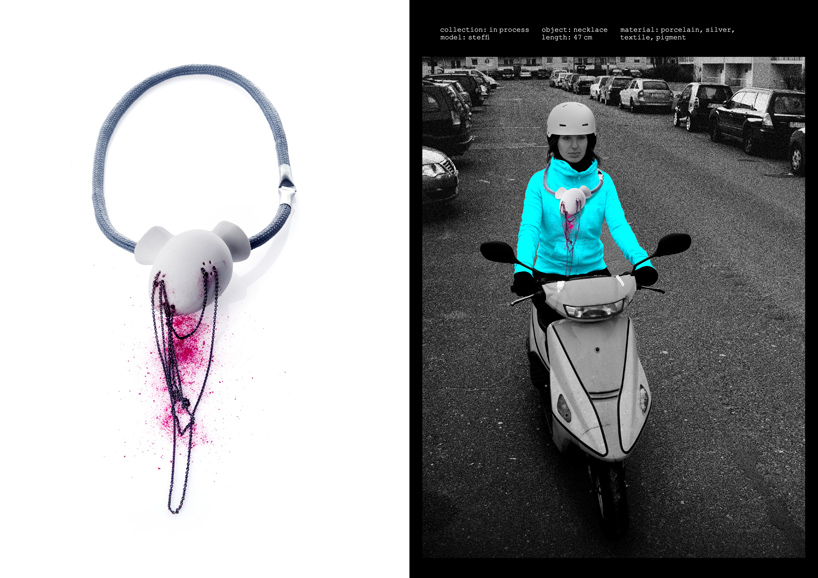 necklace-IN PROCESS-silver,hard porcelain, pigment, textile-length 47cm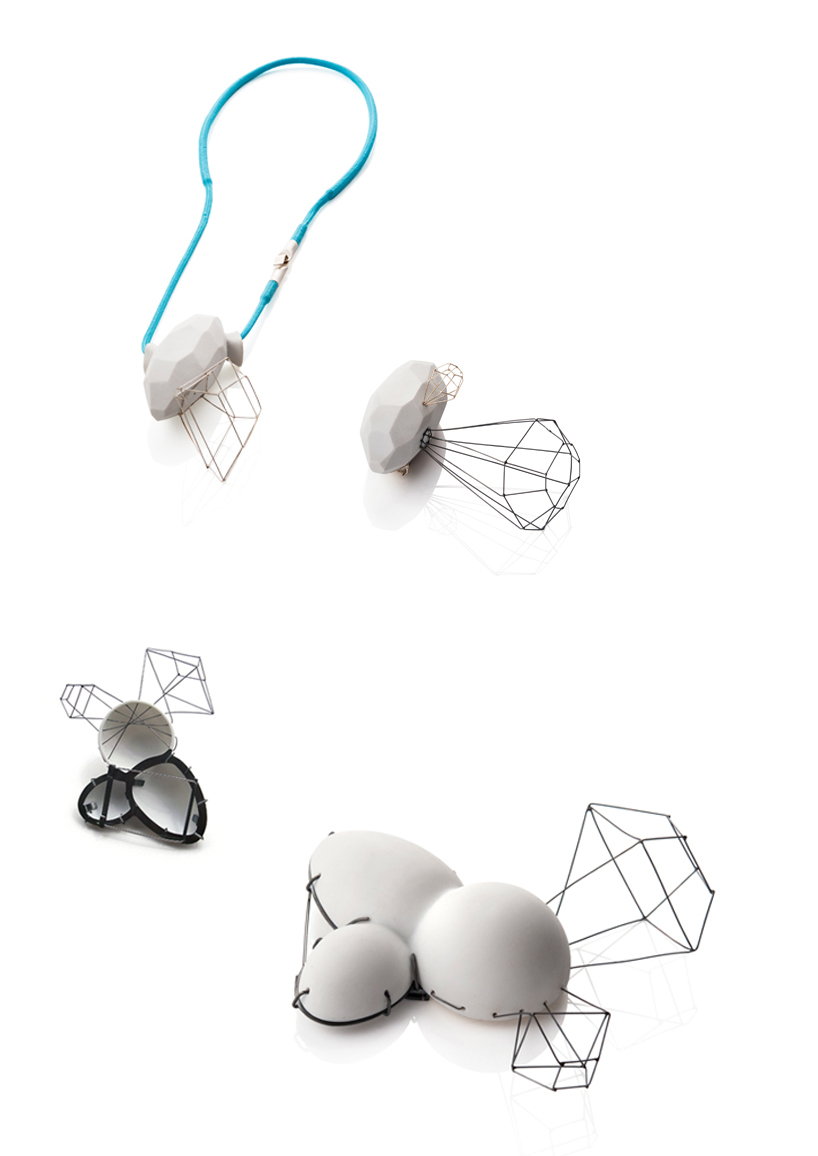 2brooches+1necklace-IN PROCESS-silver, hard porcelain,textile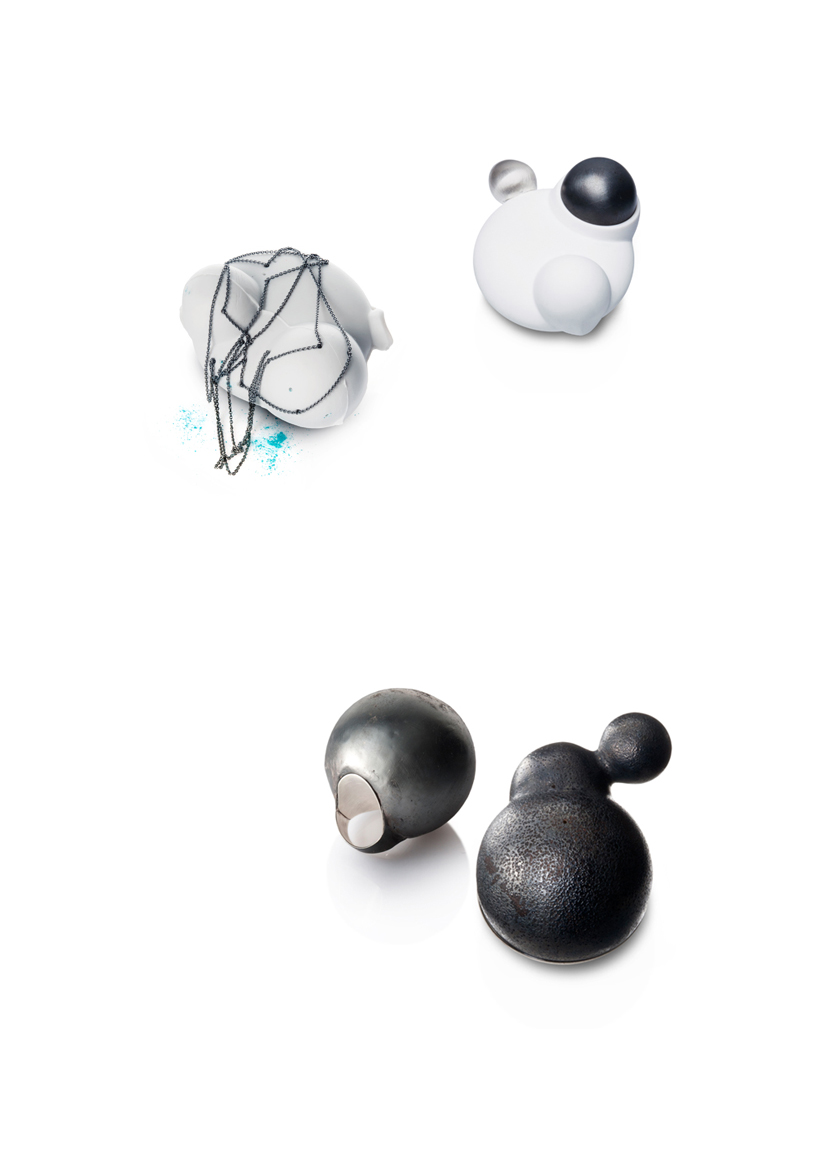 3brooches+1ring-IN PROCESS-silver electro plated, hard porcelain, pigment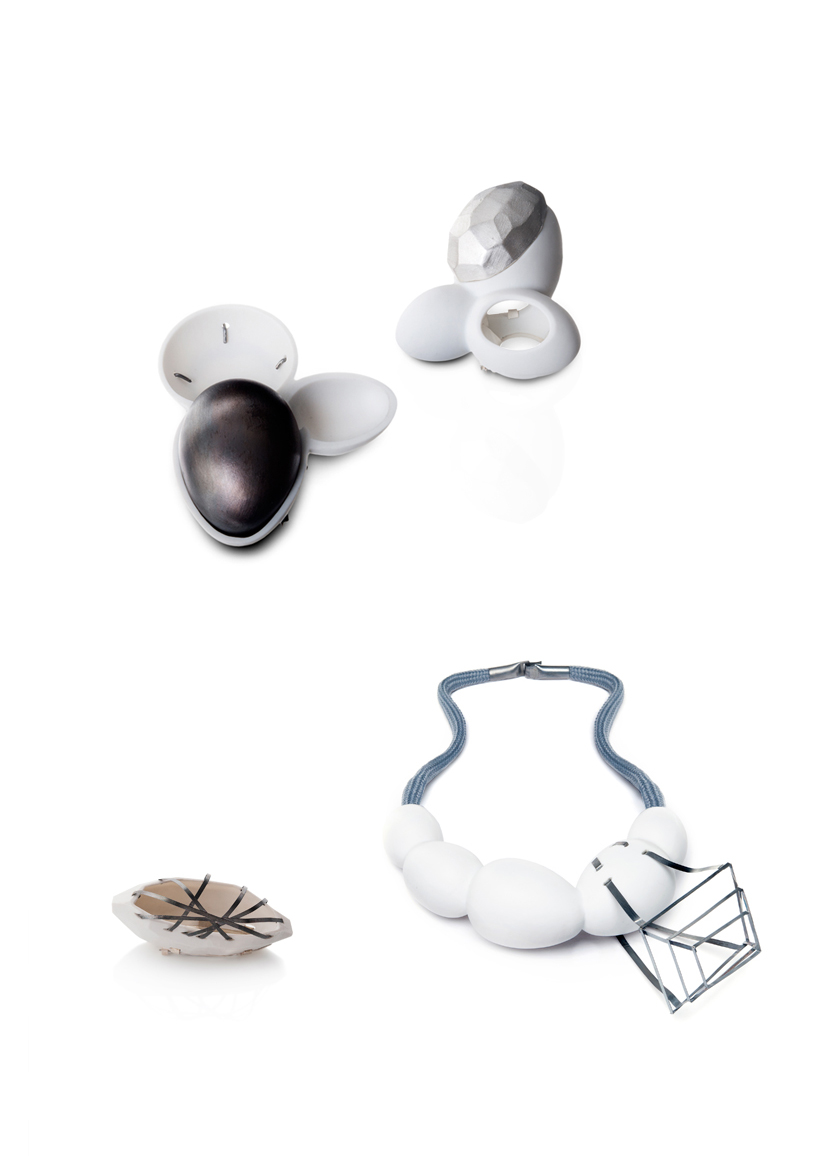 3 brooches+1 necklace-IN PROCESS- silver electroplated, hard porcelain, textile
shortlisted entries (200)