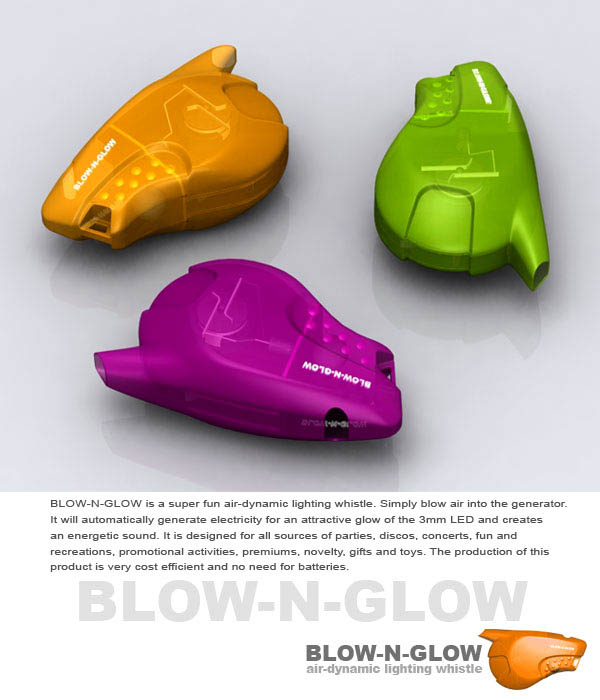 BLOW N GLOW by Kai Bong (Ronald) Yu from usa
designer's own words:
BLOW-N-GLOW is a super fun air-dynamic lighting whistle. Simply blow air into the generator.
It will automatically generate electricity for an attractive glow of the 3mm LED and creates
an energetic sound. It is designed for all sources of parties, discos, concerts, fun and
recreations, promotional activities, premiums, novelty, gifts and toys. The production of this
product is very cost efficient and no need for batteries.
BLOW-N-GLOW INTRO
BLOW-N-GLOW MECHANISMS
BLOW-N-GLOW USAGE
shortlisted entries (106)