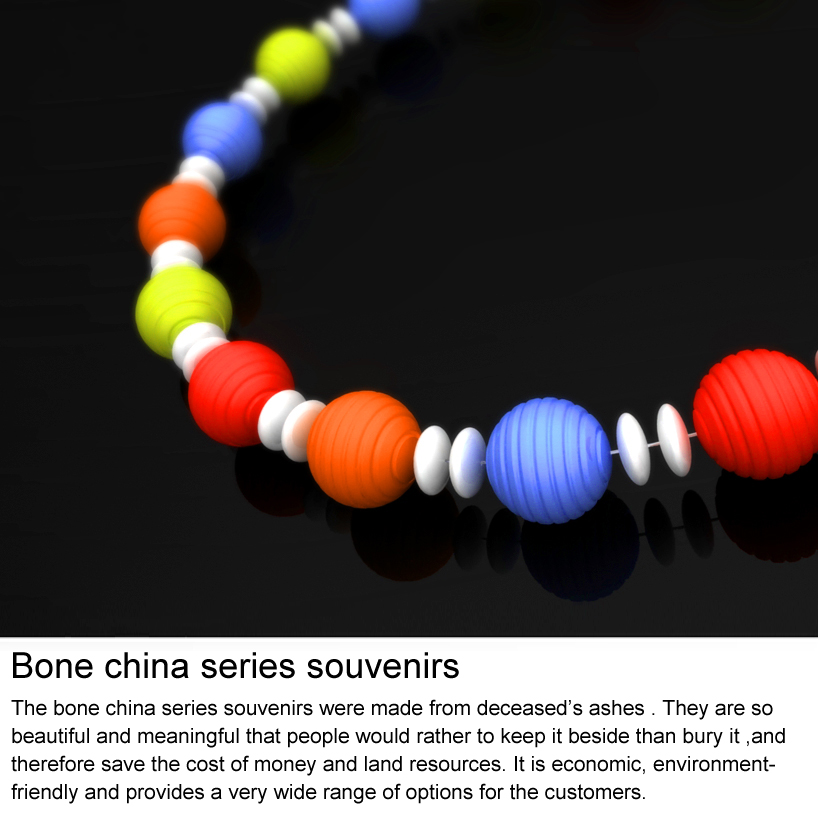 bone china series souvenirs by zhufei zhufei from china
designer's own words:
The bone china series souvenirs were made from deceased's ashes . They are so beautiful and meaningful that people would rather to keep it beside than bury it ,and therefore save the cost of money and land resources.
ADVANTAGE:
It is economic, Environment-friendly and
provides a wide range of options for the customers.
Bone china jewel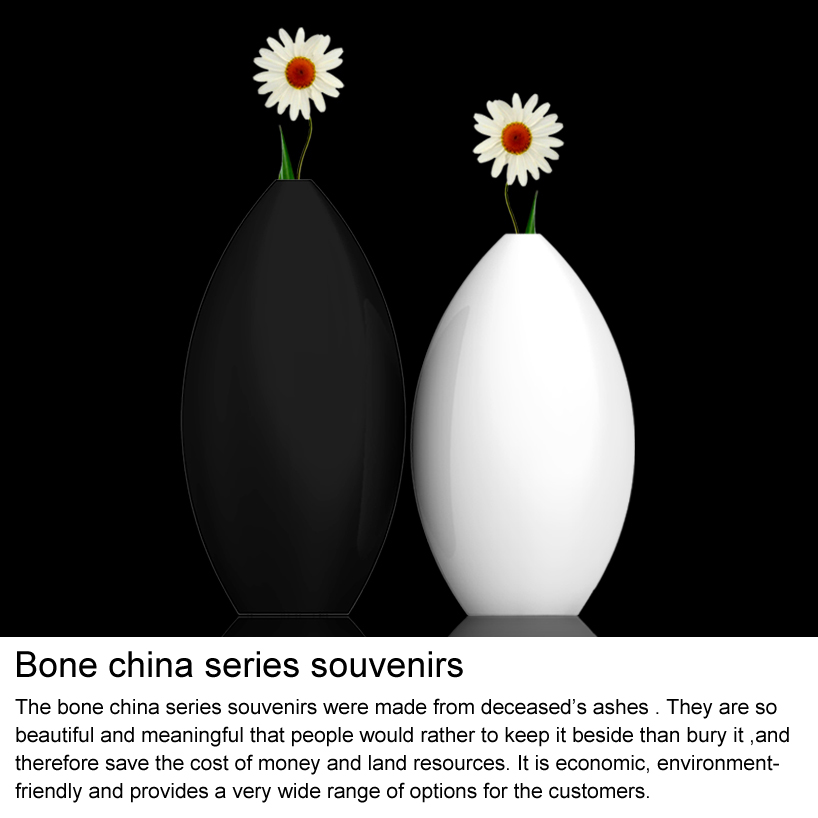 Bone china vase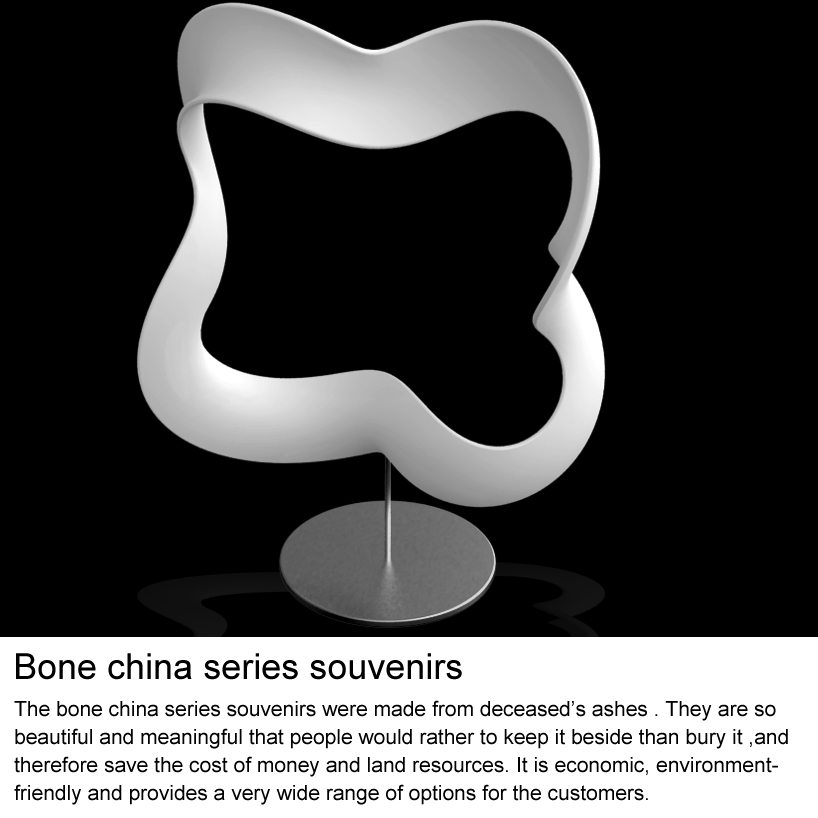 Bone china sculpture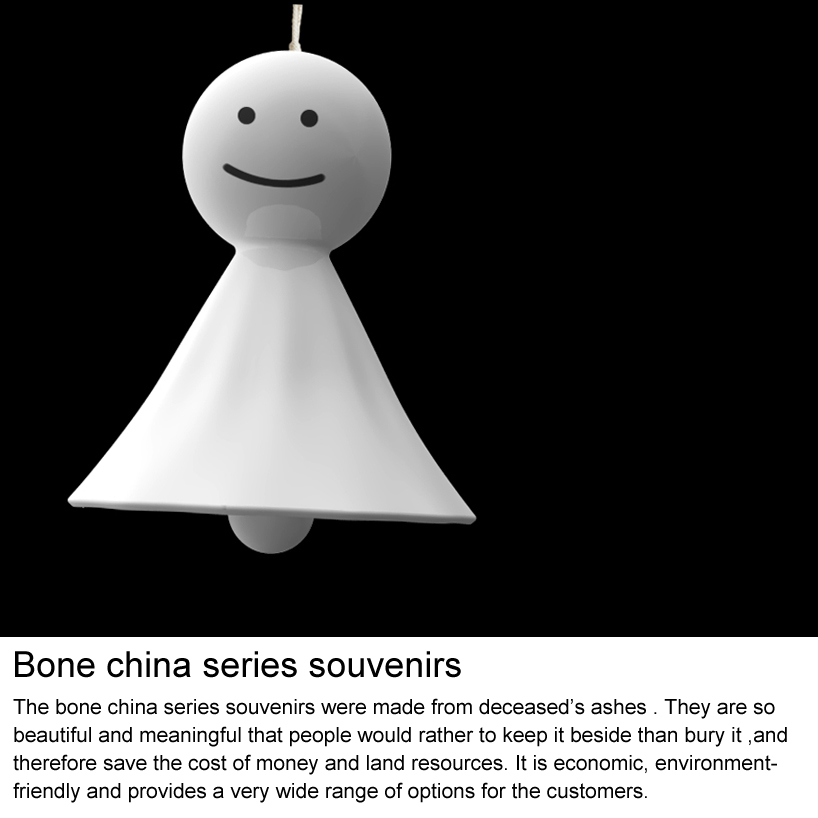 Bone china craft
shortlisted entries (159)